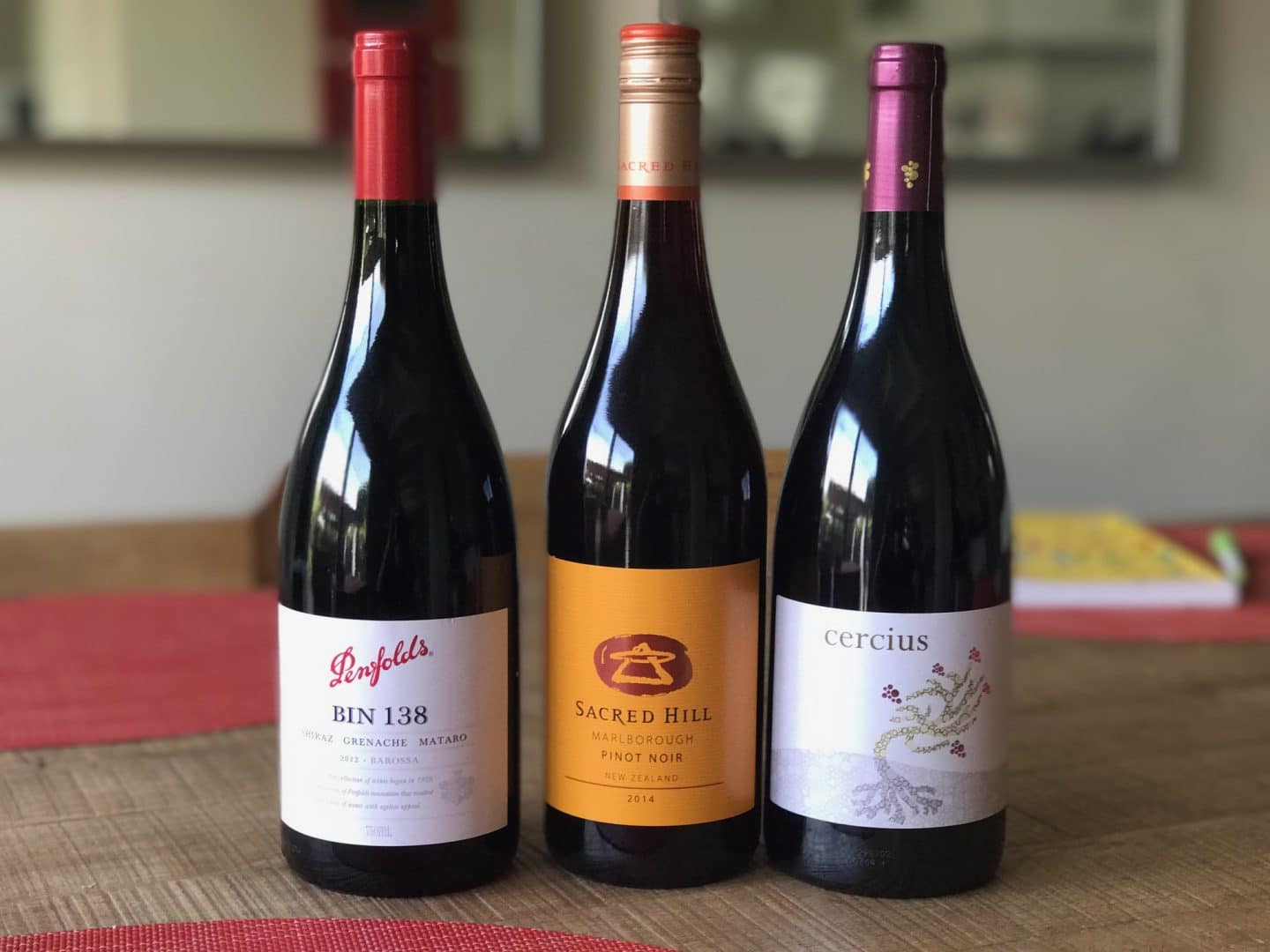 When we decided to create our list of the most affordable wine clubs, we decided the clubs we choose needed to deliver quality wine.
We didn't want to find the cheapest wine clubs that ship out pretty bottles of bulk wine. We are happy to join the cheapest wine club around, but the wine has to be good or there is no point in signing up.
How We Selected Our List Of Affordable Wine Clubs (with good wine)
We searched for great-value wine clubs. To us, that means a fair price for really good wine.
We maintain a list of the more than 250 wine clubs currently available online. From that list, we looked for wine clubs that charge less than $10 a bottle. Then we requested a sample shipment from each and tried the wines. If the wine was good quality, the club was considered for our list.
To make it on our list of the top affordable wine clubs, we looked for a little more. We found clubs that have great customer service, good online reviews, and customizable club offerings. That's what you will find on our list.
At A Glance: Our Top Affordable Wine Clubs
Each of the affordable wine clubs below gets the mix of price and quality right. With the explosion of wine subscription boxes, you need to be careful when you are looking for great value.
Consider This When Selecting An Affordable Wine Club
As a consumer, you need to decide on what is most appealing to you. Some of these wine clubs can offer discounted wines that will be very familiar to you. Then other wine clubs are able to provide affordable wine by looking for out-of-favor or little-known wine styles.
Another option is for wine clubs to keep their shipping costs and overhead low. They are able to pass those savings to their wine club members.
We are confident that you will find an affordable wine club that you love on our list.
Want more? Here is our list of the 25 best wine clubs online. Looking to get the absolute best price on quality wine? Ready to buy in bulk? Check out this amazing wine club by the case offer.
[note] This post about affordable wine clubs contains affiliate links, which means that if you click on one of the product links and decide you love what they have to offer, we will be compensated.

When you think about affordable wines, you typically don't consider boutique producers. Naked Wines has set out to change that. They created a unique club that gives small winemakers a consistent market for their wines. That means you get wines direct from the producers without the markups.
Most Affordable Wine Club Option: You will get a $100 voucher on your first purchase. That makes the first cast of wine $79.99 and shipping is included.
Lowest Wine Price: $6.67 per bottle on your first shipment
What's Nice: You can order the initial case and there is no obligation to continue with the club
Minor Issues: The structure of the club can be a little confusing. When you sign up, you become an Angel. This means you deposit a certain amount each month (the minimum is $40). You can then use that money to buy wines or it will continue to accumulate until you use it.
NakedWInes uses this money to "invest" in small winemakers.
Click here to get the NakedWines coupon code | Save $100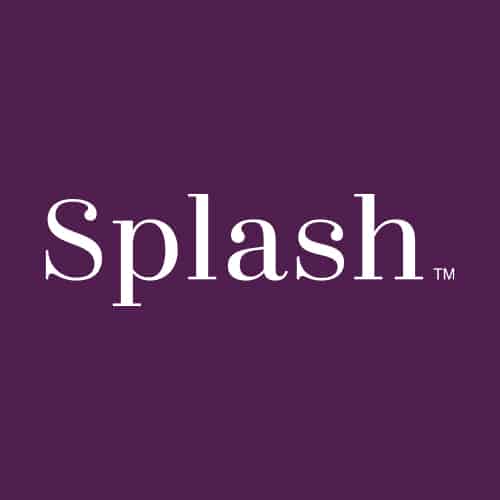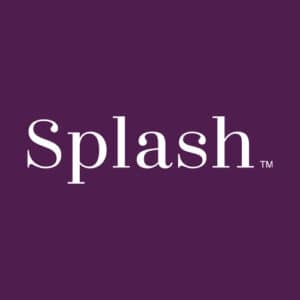 Splash Wine Club and Macy's Wine Club (the next on our list) have similar offers that will save you a lot of money. Splash is one of the most affordable wine clubs because of its introductory offer. They will send you 18 bottles of wine for only $5.99 per bottle.
Most Affordable Wine Club Option:
Lowest Wine Price: $5.99/Bottle With Signup Offer (This includes shipping)
What's Nice: You receive high-quality wine at one of the lowest costs per bottle we've seen. Splash also makes it easy to upgrade your club membership if you want more exclusive wines.
Minor Issues: The smallest order you can make is for six bottles. If you only drink wine occasionally, this isn't the club for you.
Click here to sign up for one of the most affordable wine clubs around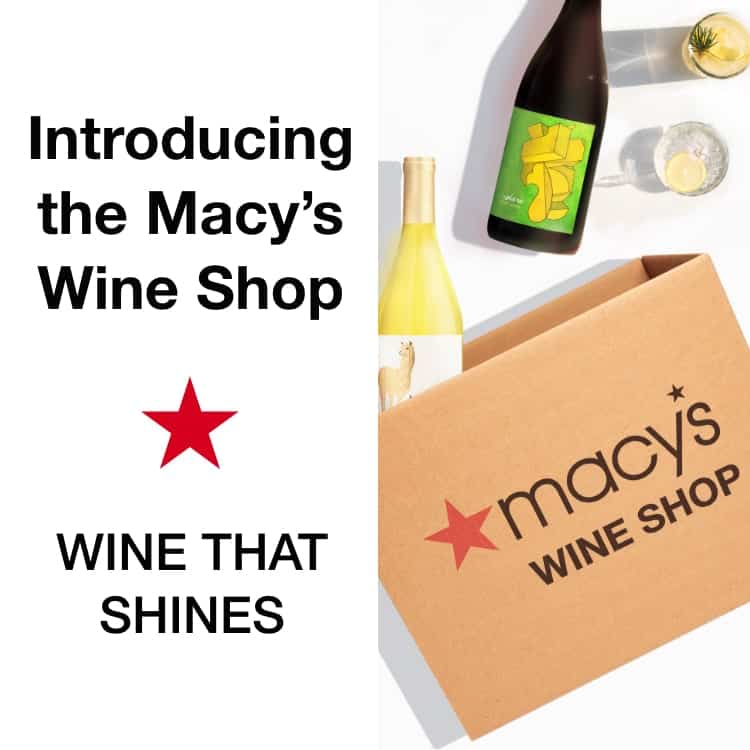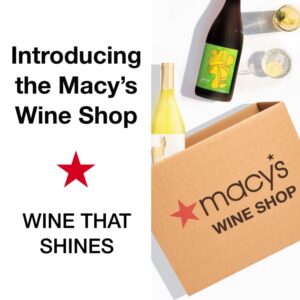 There is a unique angle that makes this an incredibly affordable wine club at the start. The introductory package for the Macy's Wine Cellar is simply the best on the web. You receive a selection of 6 wines for less than $8.50 a bottle. And the wine they send is good. This is not the bulk wine you find dirt cheap at Trader Joe's. This is actual wine from quality wineries around the world. Quality wine from an affordable wine club! We will take it.
Most Affordable Wine Club Option:
Lowest Wine Price: $8.33/Bottle With Signup Offer
What's Nice: You get one of the most affordable wine clubs on the planet.
Minor Issues: This is only a one-time deal. This is for new orders only and the prices go up on your second shipment. You do have the option to cancel at any time, so make your decision after getting a great deal!
Click here to sign up for Macy's Wine Cellar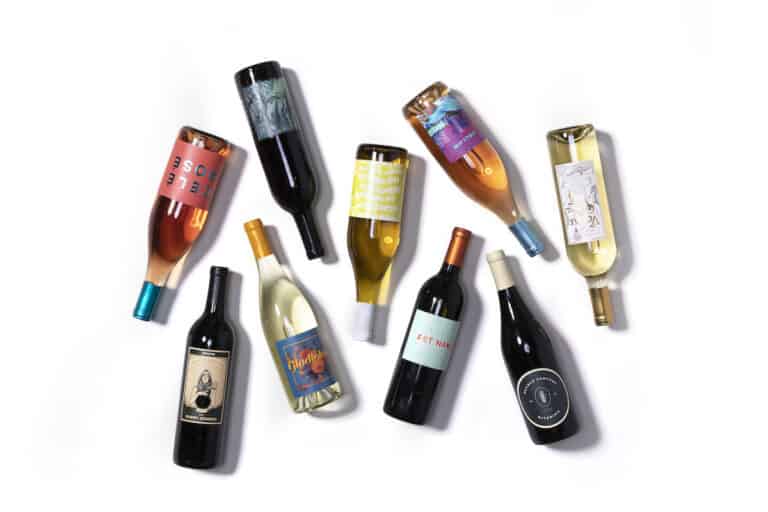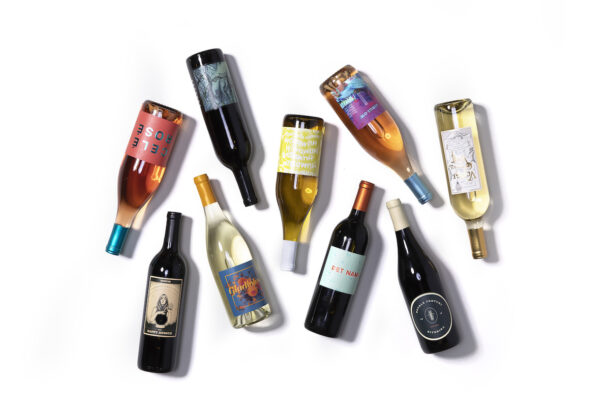 The perfect pairing of wine and technology. Bright Cellars uses a proprietary algorithm to offer one of the most affordable wine clubs out there. This wine club was started by two MIT grads with a passion for wine and technology. They think their wine quiz can determine exactly what you will enjoy drinking. They are so confident they promise to send you a free bottle of wine if you don't enjoy what they shipped you.
Most Affordable Wine Club Option: Six bottles per month
Lowest Wine Price: $9/Bottle Intro Pricing ($15/bottle ongoing)
What's Nice: They work hard at matching you up with the wines you will love. Bright Cellars integrates your feedback into their model to produce the right wines for your shipment.
Minor Issues: It's not clear how extensive their selection of wines is. If you say no to several selections, they stop serving up alternatives.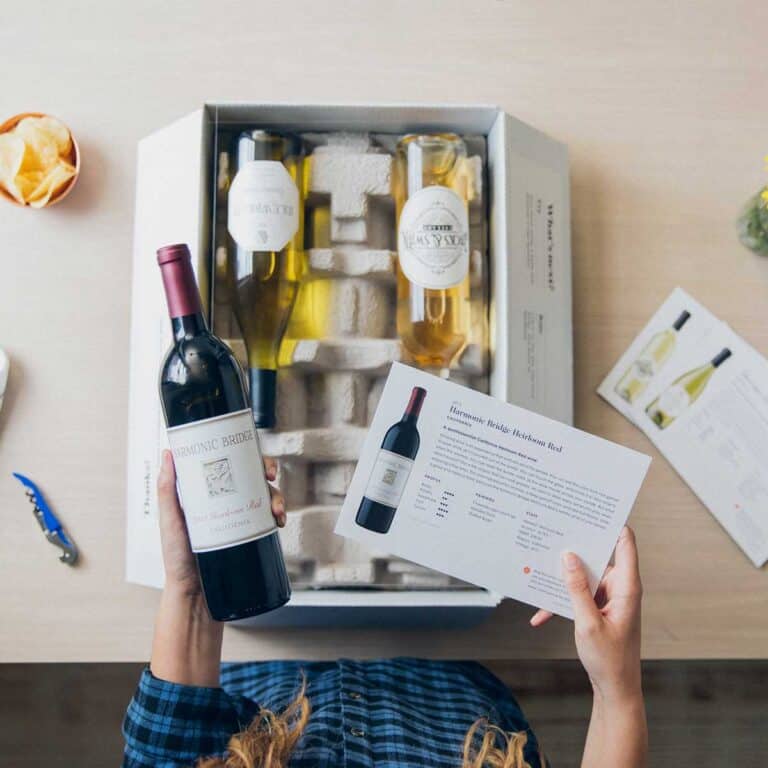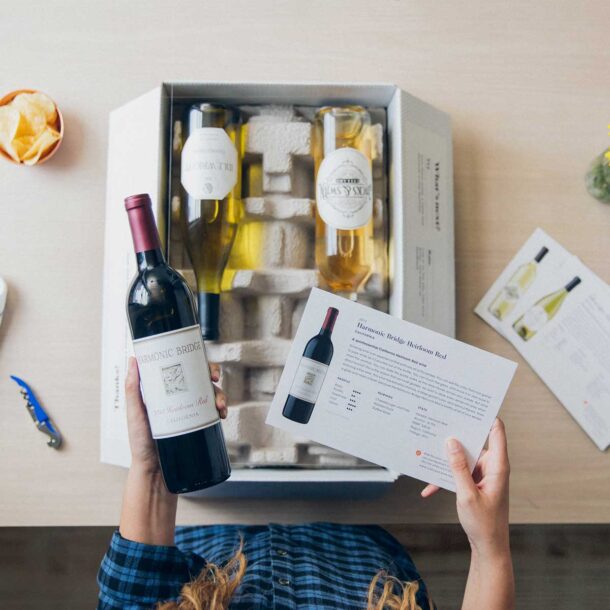 Firstleaf does its best to ensure that you receive wines that appeal to you. Toward this end, you're supposed to complete a 13-question quiz. After that, Firstleaf will narrow down the choice to 6 bottles that will arrive in the first box when you join the club. 
After trying the wines, you can rate them to further refine your preferences. You may find that the selection keeps getting better or more interesting with every order. 
According to the website, the initial pricing is about 70% off retail prices. However, we have not independently verified this claim. The wine club goes on to say that club members get to enjoy 40% off retail prices for future purchases. In addition, Firstleaf employs a team of wine concierges who can help you to make a more informed choice. 
Most Affordable Wine Club Option: 6 bottles in the introductory wine box
Lowest Wine Price: $8.33/Bottle + tax for the 6-bottle introductory wine box 
What's Nice: We admire Firstleaf's dedication to top-notch customer service. Best of all, the wine descriptions are about as good as it gets. They'll leave no doubt about any particular wine's origin, awards, and flavor profile. 
You may also be interested to know that Firstleaf's team of experts travels the world to source the best boutique wines. Add another feather to this wine subscription box's customer service cap. 
Minor Issues: It's not easy to find something to complain about Firstleaf. However, it would be nice if you could order a smaller box to start.
Click here to get $100 off your first three boxes.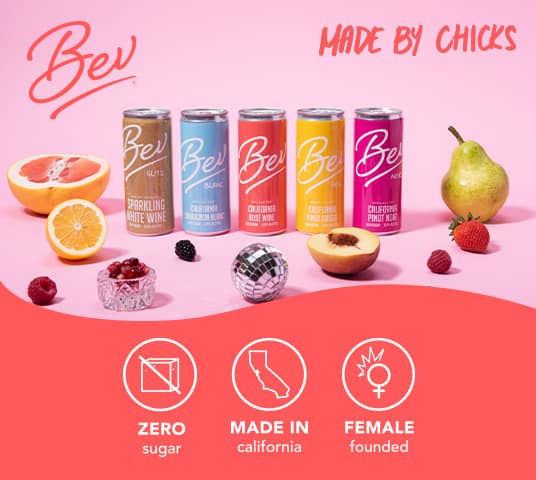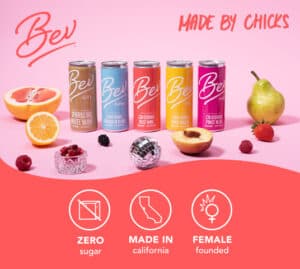 Bev is a unique brand with an affordable wine subscription. The canned wine trend is here to stay and Bev is one of the best canned wine brands. With no sugar and a low ABV, Bev offers a portable party in a can.
The mixed back included all of Bev's popular wine styles. You'll enjoy cans of Pinot Grigio, Pinot Noir, Sparkling Wine, Rose, Sparkling Rose. The wines are made in California and the company was founded and is led by women.
Most Affordable Wine Club Option: Ladies Night Six Pack
Lowest Wine Price: $10/Bottle (4 cans equals 1.3 bottles of wine)
What's Nice: Canned wines are just easier in many situations. These are perfect for a day at the beach to bring with you to a cookout. The wine has no residual sugar and we like that the ABV is around 12%. 
Minor Issues: This is a fun brand and the wine is enjoyable. This is not a wine you would age or collect. 
Click here to get $20 off your order. 

There are many ways you can create an affordable wine club. 90 Plus Cellars went the route of private labeling great wine from well-known wineries. Many wineries produce more "juice" than they can reasonably bottle and sell. That creates opportunities for wine lovers who want to save.
This affordable wine club cuts out the middlemen. When you skip wholesalers and retailers, you can sell great wine directly to consumers at a fraction of the price available in stores.
Most Affordable Wine Club Option: Six-bottle mixed wines. This is a great option if you drink about a bottle per week. For this quality, the six-bottle option is a very affordable wine club.
Lowest Wine Price: $16/Bottle
What's Nice: These are wines and varietals you know. 90+ Cellars makes solid, drinkable wines that make sense on your dinner table, at a gathering, or on the porch after a long day.
Minor Issues: There are no frills here. You receive a box with wine in it. Don't expect tasting notes, recipe cards, or glamour shots of the wineries. That's what makes this one of the most affordable wine clubs online.
Click here to sign up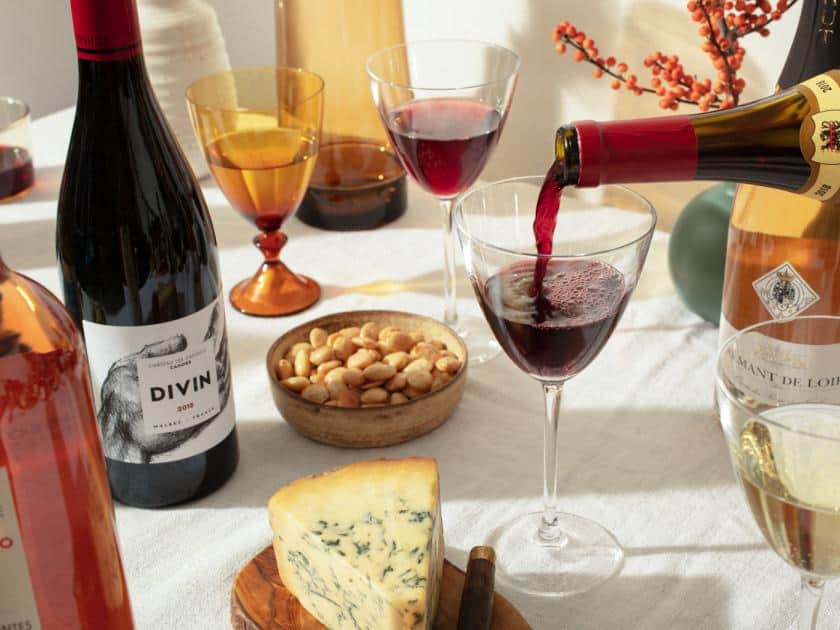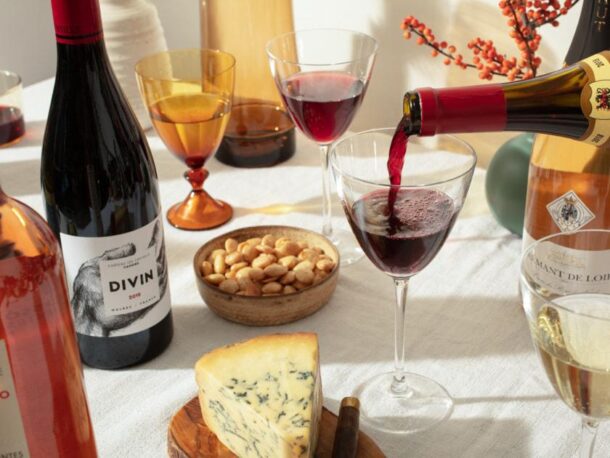 Plonk sits near the top of our Best Overall Wine Club list because they do an excellent job picking wines. The brain trust behind each month's wine selections truly has gifted palates. The fact that they are also one of the most affordable wine clubs is amazing. We aren't sure how they find all this great affordable wine, but we certainly appreciate it!
Most Affordable Wine Club Option: Select the 12 bottles shipped every 3 months.
Lowest Wine Price: $21/Bottle
What's Nice: The wine picking is the best we've seen for a larger club. Plonk really knows their wine so you get insightful tasting notes. You receive food and wine pairing suggestions for each bottle.
Also, this affordable wine club exposes you to regions and wine types you may not select on your own. They deliver high-quality wine at great prices because they don't stick to what is currently popular. That means more work for them and better wine for you. You will expand your palate and get to know about less well-known regions. That will make you a better wine consumer.
Minor Issues: You are getting 12 bottles at once. This may be good for some people, but can be challenging if you don't have space. We also don't love the packaging that Plonk uses for shipping. We wish they would find a more earth-friendly alternative.
You can sign up here.
You may be already aware of what the California Wine Club has to offer. And with the Premier series, you get a chance to enjoy a great selection of vintages from boutique wineries. What's more, this club delivers wines from different award-winning makers every month, perfect for those who value diversity. 
The most affordable wine subscription is priced at around $40 plus shipping. There are five subscription levels in all. By default, you'll get one bottle of white and one bottle of red, but you can also specify two bottles of red or white from any of the wineries on offer. 
Most Affordable Wine Club Option: 2 bottles of wine per month
Lowest Wine Price: $21/Bottle + shipping 
What's Nice: With each shipment, you get a copy of Uncorked (a guide on the California wine scene published by the California Wine Club) and a discount for wine preorders. Every order comes with the California Wine Club's Love It guarantee and access to a wine consultant. 
You'll also become eligible to take part in VIP tasting tours of boutique wineries organized by the California Wine Club. And there is an option to send out two bottles as a gift together with all the extras. This all adds up to make the California Wine Club an affordable wine subscription with benefits.
California Wine Club has a wide range of club offerings. They run some of the best premium wine clubs we've found. These can make great gifts if you want to impress a true wine lover.
Minor Issues: You do need to pay for the shipping, which may increase the original price by around 20%. But you may find this to be a small price to pay for a curated selection of boutique wines. 
Click here to start exploring California's boutique wineries.  
Conclusion | Find The Right Affordable Wine Club
Affordable wine clubs need to find a way to deliver you great wine while staying in business. That's the reality of it. There are a few different ways they can do this. We find that the best affordable wine clubs do it by cutting out as many middlemen as possible. Clubs like Winc and 90 + Cellars build creative businesses that remove the markups associated with wholesalers and retailers. As a result, you get great wines at reasonable prices.
The other way to create an affordable wine club is to search for niche producers, regions, and less well-known varietals. That's how clubs like Plonk and Wine Awesomeness can compete for your attention.
The final method is to buy at scale. That's what the WSJ Wine Club does. They are part of a large wine-buying group that can negotiate rock-bottom prices with wine producers in order to move large quantities of wine.
We hope you enjoy our guide to affordable wine clubs. Interested in whiskey? Check out our guide to the best whiskey of the month clubs.