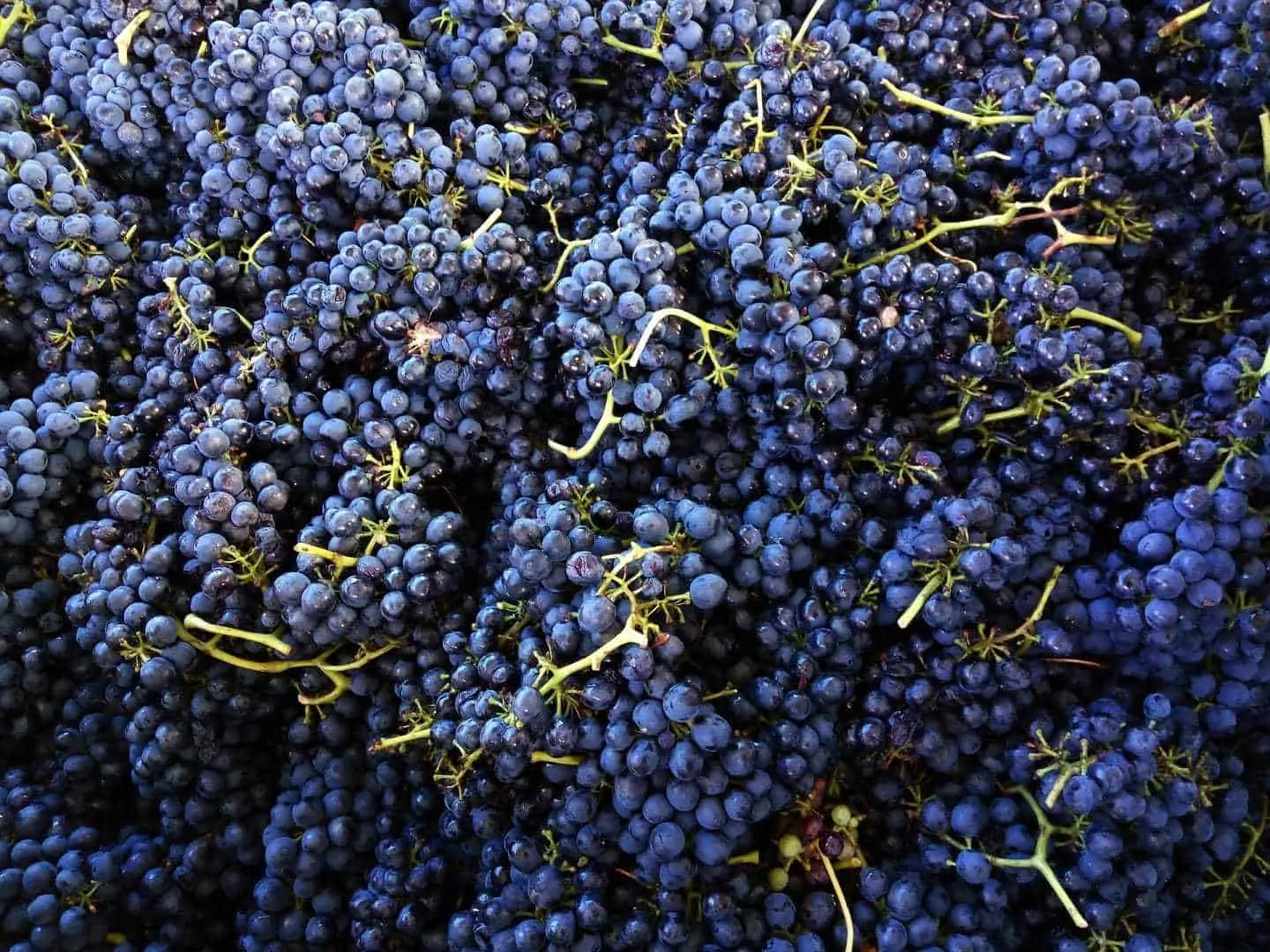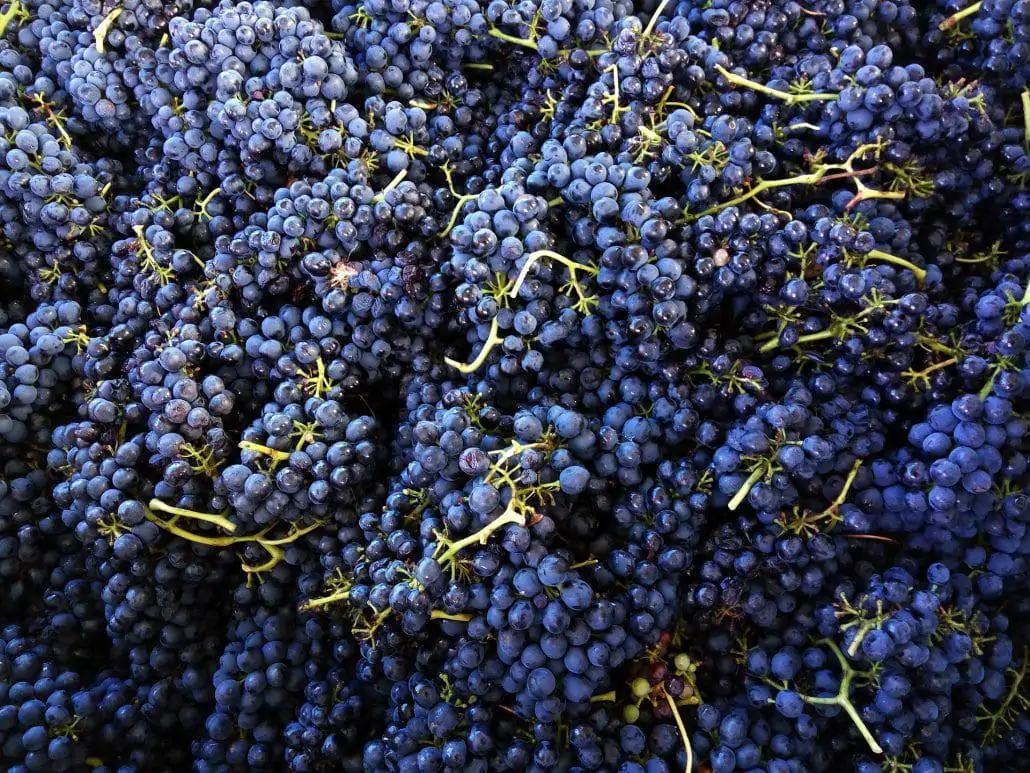 Syrah in California And Beyond | A Guide For Wine Lovers
You can jump ahead to our list of the best Syrah to buy if you are already familiar with the varietal. Or you can learn a bit about this amazing grape before you make your buying decision.
This intensely hued, concentrated red wine, is perfect for modern comfort farm-to-table menus. It comes from a historic, dark-skinned, egg-shaped grape. In its best examples, it is every bit as drinkable and cellarable as the finest Burgundy and Bordeaux wines.
Romantic stories about Syrah's origin abound, attributing its heritage to a vine clipped from the high terrain surrounding the Persian city of Shiraz. However, modern DNA analytics from the University of California traced Syrah to a cross that took place centuries ago along the west bank of the Rhône River, forever forging the genetics of the dark Dureza variety from southern France with the light Mondeuse Blanche grapes out of the Savoy region. Excellent fruit from the Rhône Valley known by the names Hermitage and Côte Rôtie continues to produce exquisite wines that rarely disappoint.
High tannins, low acidity, and rich structure make Syrah a global favorite, finding particular favor in the vineyards of Australia where it is known as Shiraz. An abundance of high-quality Down Under harvests have made Syrah the most popular red sip on the continent, interpreting the fruit-forward style with lots of spice. Perfect for aging, collectors are keen on bottles from France and Australia, as well as those from emerging Syrah/Shiraz regions in New Zealand, Argentina, Chile, Italy, South Africa, Spain, and Switzerland.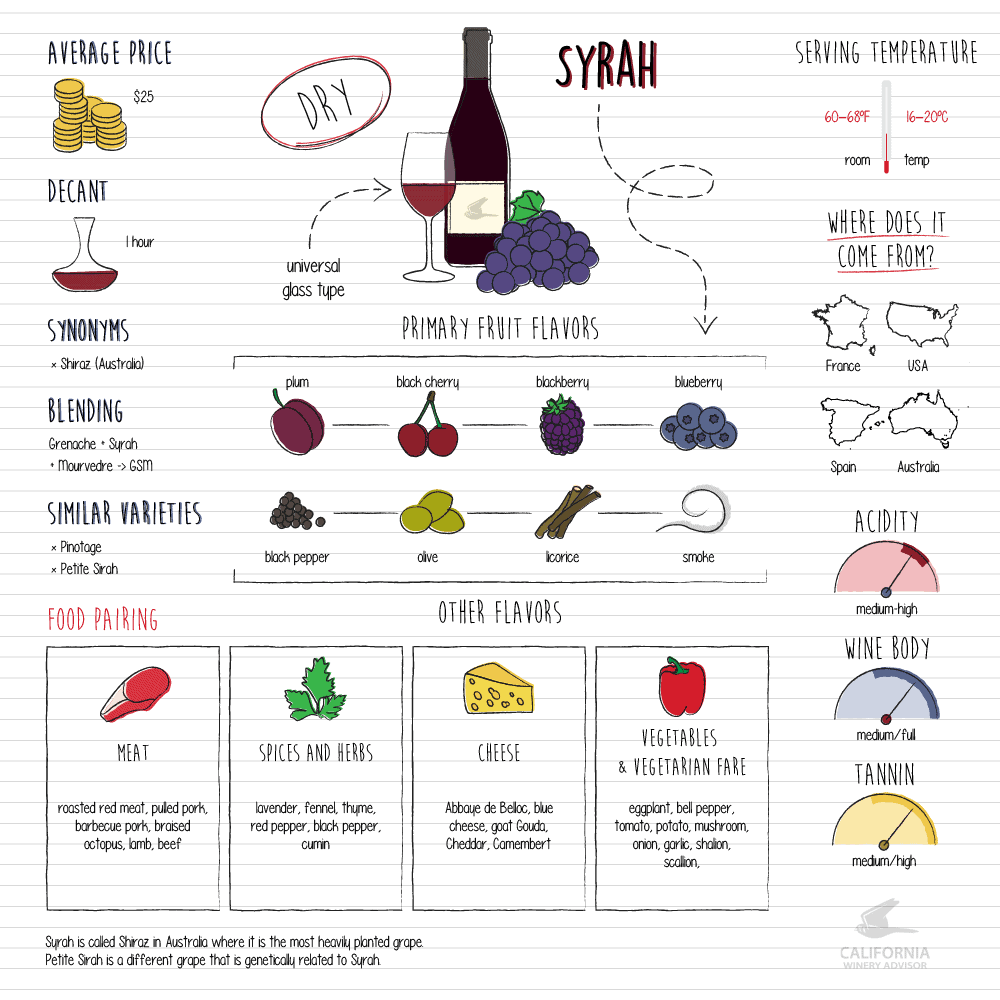 Syrah | Côte du Rhône Vineyards
Planted on an angle to maximize exposure to the sun along the sharp edges of the escarpment tracing the Rhône River, Syrah is the only varietal recognized in the Côte Rôtie and Hermitage appellations by the AOC, the official government arm in France that also oversees wine production. Robust and packed with antioxidants, the signature of French Syrah is written in pepper. The strong masculinity of the Hermitage region proudly stands alone in its wines, making it an excellent cellaring choice. Very limited production keeps demand high for this juicy, silken, black fruit sip.
The more feminine Syrah wines from the Côte Rôtie region are often blended with the lighter, white Viognier grapes for balance. Some winemakers, led by the house of Guigal, are emphatic in their interpretations of the grape, embracing the more intense, mass-focused, oaked varietals from single vineyard harvests. For these bold wines, look to labels bearing Côte Rôties La Mouline, La Landonne, and La Turque labels.
Shiraz | Australian Vineyards
Generations of fine Shiraz wines grown from vines migrating to Australia in the 1800s underscore the heritage of the grape in the southern hemisphere. Interest in the grape has always been strong, but was renewed in the last decades of the 20th century. Producing a more full-bodied wine than the Syrah varietals of France, Australian Shiraz presents a big, rich sip often accompanied by higher alcohol levels. Excellent wines with chocolate overtones come out of the Barossa Valley, but exceptional Hunter Valley, Macedon, and Victoria wines, including some sparkling selections, deliver a delicious, high value, satisfying glass. The hot climate encourages the grapes to fully ripen for a concentrated profile with dark, bold color and aroma.
Syrah | The Effect Of Old World Cold vs New World Warm
France's cool climate and rocky hillsides force Syrah grapes to work hard for a living, giving the wine a distinctly leaner profile while still packing plenty of punch. Elegant aromas entwined with multiple flavors lead with smoky, spicy plum and pepper. The heavy limestone soils of France hold moisture deep in their hearts, sending roots down in search of water and nutrients through many layers, contributing to wine's complexity. French vineyards are not allowed to irrigate or fertilize, often putting stress on the berries to survive which leads to a more concentrated crush. That's why France is generally considered to have the best Syrah to buy year in and year out.
In Australia, like new world Syrah and Shiraz vineyards in New Zealand and South Africa, irrigation and fertilization is the norm, especially in sandy soils that are poor in nutrients. The result is a more reliable wine with a jammy berry profile. In general, warm-climate Syrah and Shiraz wines have a shorter fermentation schedule, pushing a fruit-forward palate.
Syrah Tasting Profile And Characteristics
Flavors and Aromas
Pepper, Raspberries, Gooseberries, Blueberries, Blackberries, Boysenberries, Violets, Mignonette, Truffle, Chocolate, Rosemary, Black Olive
Aging Flavors and Aromas
Must, Leather, Pepper, Licorice
Alcohol Level
Between 13.5 percent in French Syrah, to over 15.5 percent in some Australian Shiraz.
Storing/Serving Temperature
55 degrees F Storage, 64 degrees F Serving
Acidity
Medium-High
Tannins
Medium-High
AKA
Shiraz, Hermitage, Côte Rôtie, Serène, Cornas, Sirac, Marsanne Noir, Entournerein
The Best Syrah To Buy, French
World-renowned producer of Hermitage wines in the Nothern Rhone. Jean-Louis Chave makes some of the best Syrah-based wines in the world. As with all things in life, you must pay for quality and notoriety. The average bottle costs over $300. Click here to see current prices.
You can experience something close to this Syrah perfection for well under $100 per bottle. Jean-Louis Chave has a second label J.L. Chave Selection. You can find a wine sold under this labeling by clicking here.
Click here for one more place to look for this wine.
One of the best Syrahs to buy in any year comes from Chapoutier. This family transformed winemaking in the Rhone Valley. Chapoutier was the first farmer to decide to make wine for himself. This led to incredible success over generations.
Chapoutier holds many records for Syrah-based French wines. They have the most 90 pt rated vintages and over 16 wines that are considered as close to perfect as wine can get.
Click here to find a bottle for yourself.
E. Guigal is another top-end wine producer from the Rhone Valley. They craft powerful Syrah-driven wines that are dark and complex. The family has been farming and making wine in the area since the 1940s. Their vineyards extend across four prime Rhone appellations; Hermitage, Condrieu, Cote Rotie, and Saint Joseph.
Click here to order wine from one of the best Syrah producers in France.
The Best Australian Shiraz To Buy
One of the most consistent producers of high-quality Shiraz, Penfolds has been an Australian wine powerhouse since the 1800s. Because of their status, the wines from Penfolds sell at a premium to many other of the best Syrah-based Aussie wines. That said, you should still pick up a bottle just to experience a classic.
You can find wine from Penfolds by clicking here.
The quality of this wine can vary a bit from year to year, but it's an amazing value at under $20 a bottle. Expect lush dark fruit, leather, smoke, and baking spices from this powerful wine. Grab a bottle to pair with grilled meat.
You can find a bottle by clicking here.
The Best California Syrah To Buy
One of the California "cult" wineries, Sine Qua Non is known for both over-the-top prices and exceptional Rhone-style wines. Their expertise is often rewarded with glowing reviews and 100 pt ratings. If you can afford a bottle of the best Syrah wine from Sine Qua Non, we humbly suggest you buy a bottle and hold it.
While this wine can be tough to find, this is a good source if you are interested. Click here to see if there are any in stock.
A relative of the famed Screaming Eagle brand, Jonata has set up a Rhone-inspired powerhouse on California's central coast. Jonata's wines are starting to fetch prices at the highest end of the wine market, but you can occasionally find a bottle that fits into a special occasion wine budget. Their Syrah-driven blends are bold and delicious. It's worth a little budget stretching to pick up a bottle.
Click here to see what's in stock.
Another great Syrah producer from California's central coast. The Tensley winery in Santa Barbara was founded with the specific goal of producing world-class Syrahs. They succeeded in their mission and you are the beneficiary. Tensley offers more moderately-priced Syrahs than the first two options on our list of California's best syrahs. You can typically find bottles in the $40-50 range.
Click here to buy a bottle.
Syrah | Food Pairings
Spices: Cloves, Cinnamon, Coriander, Cilantro, Cayenne, Thyme, Rosemary, Mint
Vegetables: Bell Pepper, Tomato, Shallots, Spinach, Potato, Portobello
Main Courses: Tuna, Beef, Duck, Pork, Grilled Meat and Vegetables, Lamb, Osso Bucco, Veal, Venison
Cheese: Sharp Cheddar, Edam, St. Nectaire, Goat Gouda, Smoky Blue, Manchego
Sauces: Dijon Cream, Balsamic, Soy, Ginger, Spicy Rubs and Pastes
Soups: Beef Stew, Minestrone, Lentil
Avoid: Light or delicately flavored dishes
Sources:
http://www.jancisrobinson.com/learn/grape-varieties/red/syrah
http://winefolly.com/review/the-secrets-to-syrah-wine/
http://www.foodandwine.com/articles/top-syrah-producing-zones-worldwide
http://www.thewinecellarinsider.com/wine-topics/wine-educational-questions/grapes-for-wine-making-flavor-characteristics-explained/syrah-wine-grapes-flavor-character-history/