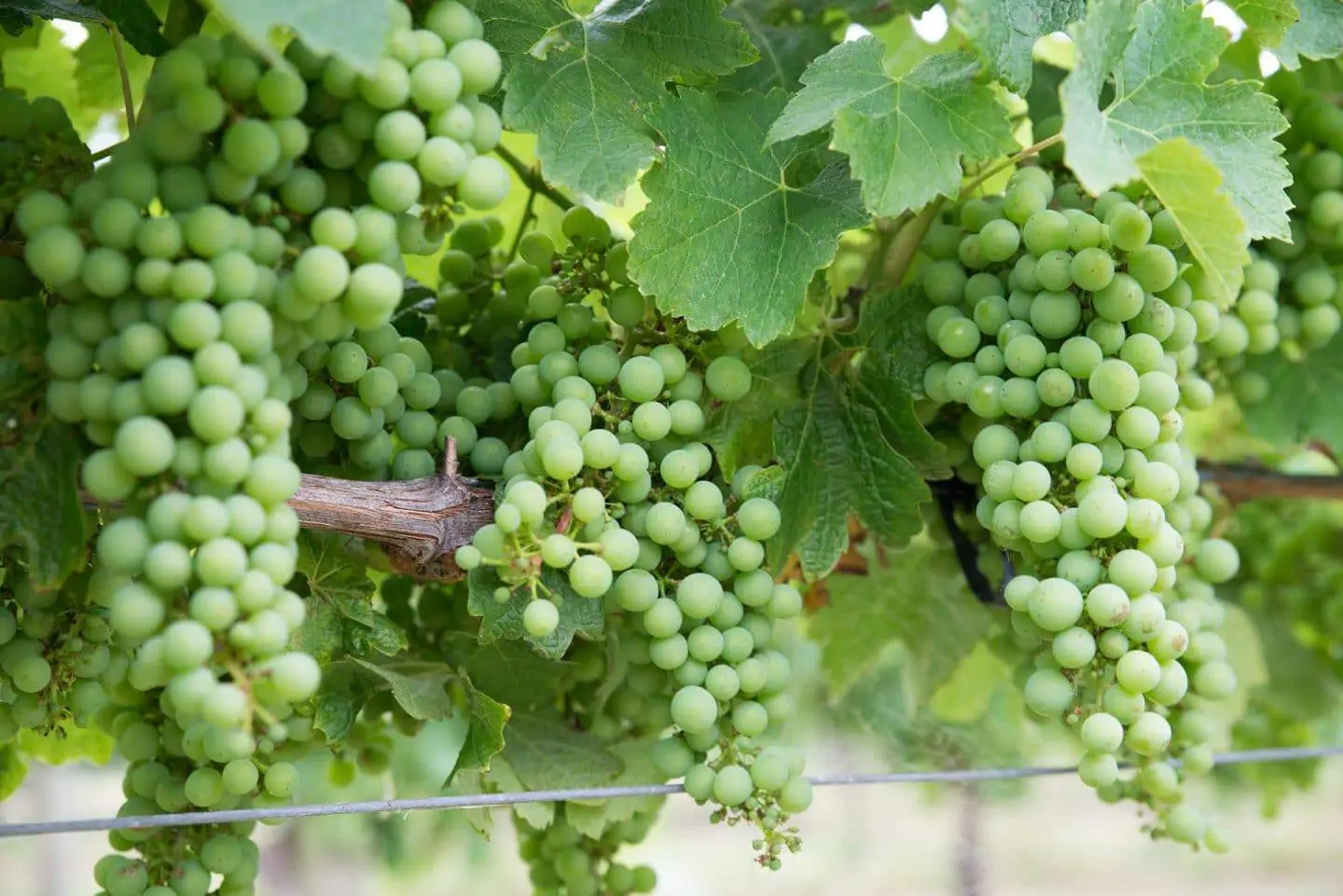 California Chardonnay
The Queen of California Wine
When we walk into a store to buy a California Chardonnay, we rarely think about the amazing grapes that make it possible. The adaptable and versatile Chardonnay grape is one of the most popular varietals on wine lists around the world. In California, Chardonnay can be considered second only to Cabernet Sauvignon in terms of importance. There are roughly 98,000 acres of farmland dedicated to Chardonnay production in the state. This makes Chardonnay the most widely planted varietal in the state.
So why is Chardonnay so popular with California winemakers? Chardonnay displays a willingness to thrive across a broad range of vineyard locations. Combining fluidity of terroir with malleability, this stylish white grape produces sublime sips that can please every palate, from crisp and fruity unoaked Chablis to creamy oaked California Chardonnay and bubbly Champagne sparklers.
So Many Possibilities For California Chardonnay
Diverse locations, with varying terroir, allow the Chardonnay grape to express an array of different tastes and aromas. Cold climate vineyards like those in the Santa Maria Valley of California give a crisp, citrusy sip with a flinty edge. Warmer winegrowing regions like Napa allow California Chardonnay to develop rounder richer flavors tending toward tropical fruit.
The Purity of Unoaked California Chardonnay
Highlighting the varietal's natural flavors, unoaked Chardonnay clearly presents nuances inspired by terroir without the effects of aging in oak barrels. These wines are often aged in stainless steel, concrete, or neutral oak tanks and barrels that do not alter the varietal's inherent characteristics. Some of the best California Chardonnay is never aged in Oak. This means there are no vanilla and cedar notes you would find in a California Chardonnay aged in Oak.
Rich, Round, and Oaked
Oaked Chardonnay is infused with a number of flavors and aromas during the aging process. Spending time in contact with the wood creates pleasing aromas like cloves and cinnamon, while buttery caramel, smoke, and vanilla flavors develop.
There are cases where too much contact in new oak will produce dramatic cedar notes in the wine. This can be unpleasant and overwhelm the natural characteristics of the California Chardonnay grape. But in the right balance, oaked California Chardonnays can deliver great complexity.
Sparkling Chardonnays
Using a special technique known as Méthode Champenoise, Chardonnay grapes get an additional fermentation in the bottle with added yeasts and a sugar mix called dosage to transform still wines into sparkling wines. The blanc de blanc Champagnes are made from 100 percent Chardonnay grapes. While there are other ways of putting the 'pop' into the bottle, this is by far the best.
You can find wine producers in California using both the Méthode Champenoise and the less traditional tank method to create sparkling wines from Chardonnay.
Warm vs. Cool Terroir, and a Creamy Difference
Wines made with grapes grown in cooler climates are often left unoaked, delivering a clean, crisp, fruity wine with clarity, minerality, and punch. Oak aging is far more prevalent among the wines grown from grapes in warmer regions, giving them a rich, round fullness from slowly ripened fruit.
All undergo a single fermentation but some are put through an additional step called malolactic fermentation. This technique converts tart acids leaves a lush, creamy texture and a buttery taste. Many people now associate California Chardonnay with the oaky and buttery style, but there are many examples of cleaner crisper Chardonnays throughout the state.
A Little History
Chardonnay is an Old World noble grape variety bearing French heritage. It is a cross between Pinot Noir grapes and the now obscure Medieval Gouais Blanc variety. It has quietly produced high-quality wines in the Macon region since the middle ages. Traveling to the New World in the late 1800s, oenologists at the University of California and winegrowers from around the state were eager to unpack the gifts this new vine brought across the Atlantic.
Traveling to the New World in the late 1800s, oenologists at the University of California and winegrowers from around the state were eager to unpack the gifts this new vine brought across the Atlantic.
By the early 1900s, vintners were importing and cloning Chardonnay vines from Burgundy, but after the challenges of Prohibition, California Chardonnay vineyards occupied a meager 150 acres. Through research and experimentation, heartier vines resistant to California viruses produced higher yields and improved quality. The Wente vineyard in Livermore, California played a key role in proving the viability of California Chardonnay. Their success was replicated by competing vineyards. This lead to steadily growing acreage that reached 7000 acres of Calfornia Chardonnay in the mid-1970s.
After the historic "Judgment of Paris" tasting awarding four of six top slots to California Chardonnay wines, production and demand went wild causing acreage to explode, topping 100,000 by the year 2000. California's success was followed by additional wine growing regions embracing the trend, from New Zealand, Australia, South Africa, Italy, and most recently, China, developing a global catalog of 34 different clones.
California Chardonnay Today
The Chardonnay produced in California is shipped across the country and around the world. 54 million cases of it are being produced by California wineries. Winemakers in the state crushed 718,ooo tons of Chardonnay grapes in 2015 and the numbers continue to trend up.
Organic California Chardonnay
Some trends in Chardonnay production include a focus on organic California Chardonnay. There are a few types you can find. One is fully organic Chardonnay. This means all the inputs in the process are certified organic. Then there are organic California Chardonnays that are made from organic grapes. These wines are allowed to have sulfites added and the yeast doesn't have to be certified as organic.
Lower Alcohol California Chardonnay
Another trend is to produce lower alcohol California Chardonnays. These wines are either made from fruit that is less ripe or the winemakers process the wines after fermentation to achieve an alcohol content that is close to 12%.
Biodynamic California Chardonnay
There is also a trend toward Biodynamic California Chardonnays. Biodynamic Chardonnay grapes are grown using the specifications of biodynamic farming. These standards are different than those used for Organic California Chardonnays, but they share some of the same principles like avoiding artificial fertilizers and pesticides.
Vegan California Chardonnay
People are often confused about why we need a vegan wine designation. To qualify as a vegan California Chardonnay, the wine must be clarified (impurities removed from the liquid) without using animal proteins. A vegan Chardonnay can be clarified using filters or could be left unclarified.
Chardonnay Tasting Profile
Varietal Flavors and Aromas (Arrange from Cool to Warm Climates)
Green Fruit: Apple, Pear, (with citrus notes)
Stone Fruit: White Peach (with citrus notes and melon)
Tropical Fruit: Ripe Peach, Banana, Pineapple, Mango, Fig
Aromas from Oak Aging and Malolactic Fermentation
Vanilla
Toast
Coconut
Butter
Alcohol level
Medium High, at between 13.5% to 15%
Storing/serving Temperature:
Unoaked: 45-50 degrees F/7-10 degrees C
Oaked: 50-55 degrees F/10-13 degrees C
Acidity:
Unoaked: Medium-High
Oaked: Medium Low
AKA: Chablis, White Burgundy, Champagne
Top Label Suggestions:
Mer Soleil Silver
Joseph Drouhin Vaudon Chablis Iron Horse Vineyards
Babich Wines
Warwick Estate The First Lady
Value Choice: Kim Crawford, Four Vines Naked
Oaked Chardonnay Growing Regions
US: Napa, Paso Robles, Lake County, CA
Australia: Margaret River, Adelaide Hills, Tasmania, New South Wales
France: Montrachet, Mâconnais, Mersault
Argentina: Salta, Vistalba
Italy: Puglia Umbria
Top California Chardonnay Label Suggestions
Stag's Leap Wine Cellars Chardonnay
Sparkling Chardonnay Growing Regions
France: Champagne (Champagne)
US: California, New York, New Mexico (Sparkling Wine)
Top Label Suggestions
Veuve Clicquot Brut Yellow Label
Laurent-Perrier Brut
Schramsberg Blanc de Noirs
Gruet Brut
Dosnon & Lepage Récolte Blanche Blanc de Blancs Brut
Value Choice: Francois Chidaine Montlouis sur Loire Brut NV, Lucien Albrecht Rosé Crémant d'Alsace
Food Pairings
Spices: Lemon, Shallots, Thyme, Tarragon, White Pepper
Vegetables: Squash, Carrots, Sweet Potatoes, Mushrooms, Truffles, Asparagus, Edamame
Main Courses: Shellfish, Salmon, Trout, Chicken, Turkey, Pork
Cheese: Brie, Goat Cheese (Unoaked), Fresh Mozzarella (Unoaked), Blue Cheese (Oaked), Fontina (Oaked), Gruyere (Champagne)
Sauces: White Wine Sauce, Buerre Blanc, Light Cream Sauces, Tarragon and Olive Oil
Soups: Vichyssoise, White Bean, Seafood Bisque, Corn Chowder
Avoid: Spicy Chilies, Aggressively Flavored Dishes, Bitter Greens, Deeply Aged Goat or Blue Cheeses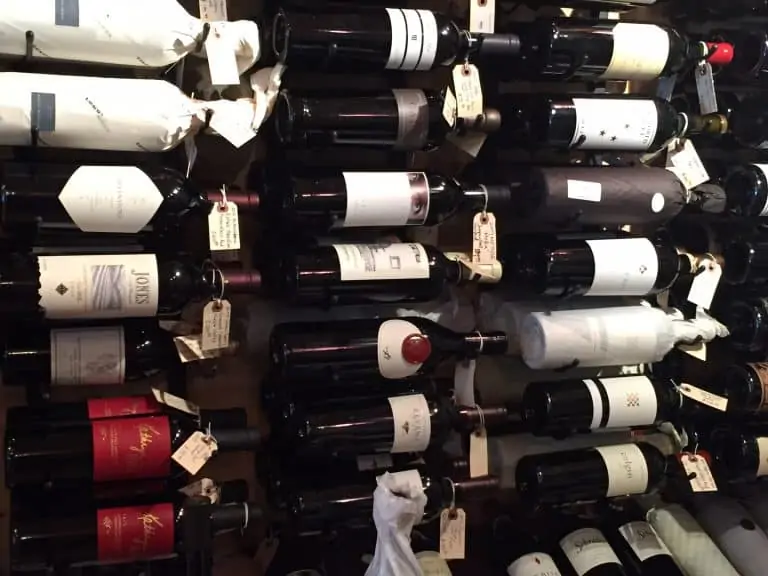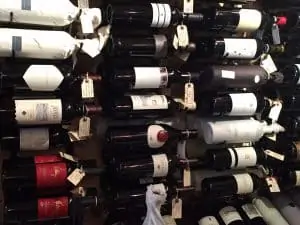 Our list of the 5 most expensive California wines, sometimes known as California cult wines, is dominated by one region and one type of grape. […]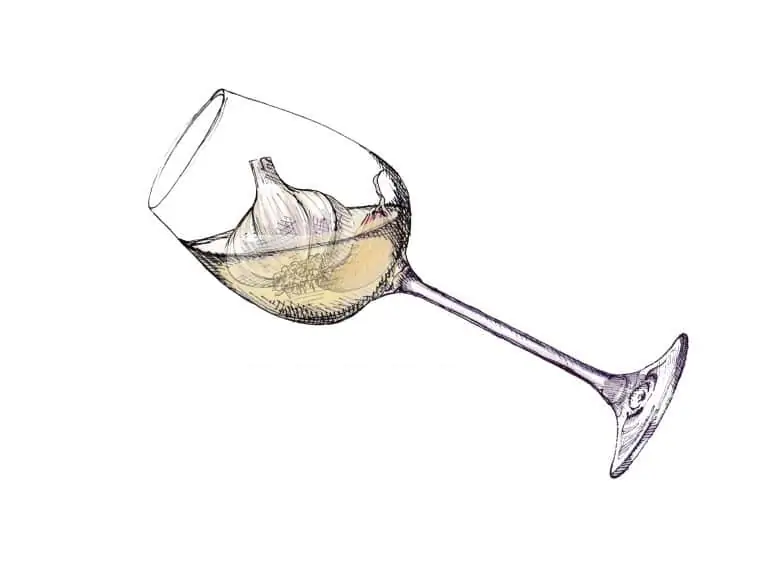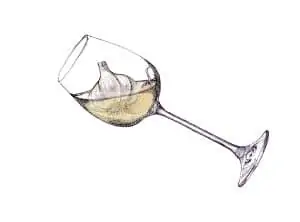 So you are interested in identifying common wine faults? This is a great skill to have if you are an amateur winemaker. It's also a […]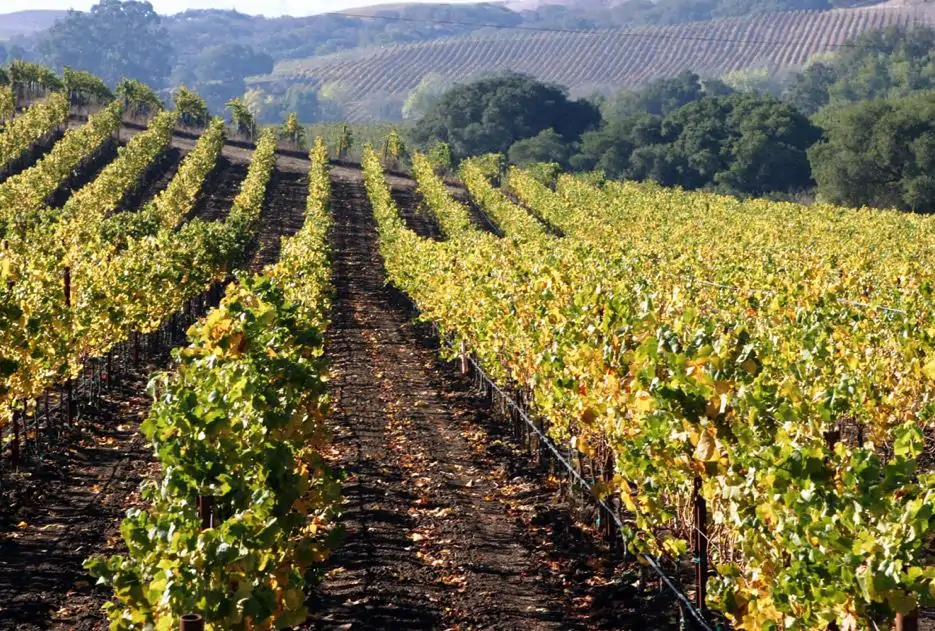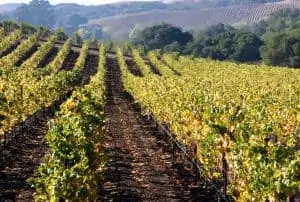 We are often asked, "What are the top wineries for Napa insiders?" If you have been wine tasting in Napa Valley, you've probably hit some […]