Edna Valley wineries are often unfamiliar even to lovers of Central Coast wine -- pinot noir and chardonnay from the Sta. Rita Hills of Santa Barbara County and the cabernets and zinfandels of Paso Robles. Traverse the two wine destinations and you could pass by the Edna Valley without even realizing it.
South of San Luis Obispo and east of Avila Beach, Highway 227 snakes between steep foothills and sloping vineyards revealing some of the best lesser-known wines of California. Head north through the vineyards and you'll get a view of Bishop's Peak and a few of the other Nine Sisters -- the volcanic "morros" that characterize the area's geologic profile (like Morro Rock).
If you're short on time there are tasting rooms along Highway 101 as you make your coastal commute, but venturing off the main route is the best way to enjoy the Edna Valley wineries. Stretched between the Santa Lucia Mountains and the Pacific Coast you'll find historic vineyards and humble winemakers. Grapes are as varied as the landscape in which they grow: from pinot noir and chardonnay to Rhone classics and rare Italian varietals. The majority of winemakers in this area are Sustainability in Practice (SIP) certified, meaning they adhere to rigorous environmental requirements when producing wine.
Edna Valley may seem relatively modest and slow-paced -- that people overlook it is probably its greatest asset. Because the region hasn't caught up to the intense industry production of Napa or even Santa Barbara (now 11 years after the film Sideways), Edna Valley wineries aren't saddled with the expectations of an international reputation. They are free to experiment, to make changes if necessary, and because land is less expensive, to offer quality bottles without inflated prices.
Kynsi is an Edna Valley favorite. The Othman family operates the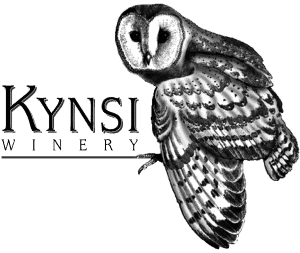 winery and estate vines, focusing their labors on pinot production. Tasting through the available pinot noirs is a great way to make a sensory evaluation of that elusive wine word, terroir. Kynsi wine represents a sophisticated and technical approach to winemaking in the region, using their estate grapes from the Stone Corral Vineyard and some from Bien Nacido Vineyard in Santa Maria. The name comes from the Finnish word for an owl's talon. Owls represent an important element to the winery's founding -- the Othmans recruited barn owls to eradicate a gopher problem while they were still making wine out of the old dairy barn. Enchanting and rustic, the structure stands adjacent to the tasting room.
The patio at Chamisal Vineyards (pronounced "sh-amisal") is the best outdoor space in Edna Valley. Triangular sail shades temper bright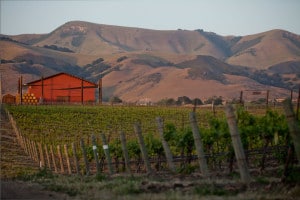 sunlight and exposed bulb string lights brighten moderate winter nights. Stacked oak barrels enclose ample seating to one side but the open vineyard view and hilly backdrop are a thing of beauty: bring a picnic. Not that you are just here to gaze and graze. Chamisal offers a number of pinot noirs, one of them a bit unusual. The Stainless Pinot Noir is a young wine made with a blend of vineyard grapes and aged in stainless steel tanks -- it demonstrates the characteristics of pinot noir without the influence of oak barrel flavors. Tasting with friends? Check out the Educational Tour & Private Tasting. For $40 each, you get a tour of the vineyard, a tasting of the Estate Flight and lunch.
A large portion of the vines at Wolff are planted to chardonnay, and they execute this wine superbly. Balanced between tropical and nutty, Wolff chardonnay offers a bit of the oak taste you crave without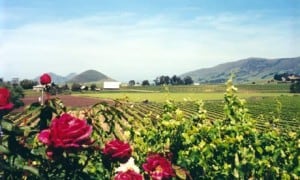 assaulting you with buttered popcorn. All 125 acres at Wolff Vineyards are dry farmed, meaning the vines are not irrigated and have to send their roots deep to perform well. Looking for something unusual? Teroldego is an Italian varietal rarely cultivated in America. It's rich ruby color is menacing but this one's an easy drinker. It is easy to linger at the Wolff tasting room where the staff is friendly and engaging and the tasting room affords views all the way out to Bishop's Peak (the tallest in the 20 million-year-old volcanic chain). Don't forget a full quaff of the petite sirah, owner/ grower/ vintner Jean-Pierre Wolff really shines with this inky gem.
If you want a peek into the San Luis Obispo wine country's past, Saucelito Canyon is the perfect epilogue to your Edna Valley visit. Owner Bill Greenough settled in Saucelito Canyon, a remote nook in the upper Arroyo Grande Valley, in 1974. There, he discovered three acres of zinfandel vines that were originally planted around 1880 by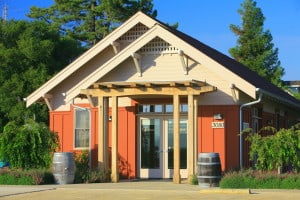 Englishman Henry Ditmas. Thus began the Greenough family vintner story -- Greenough's son Tom took over winemaking responsibilities in 2009. The Greenoughs have added Grenache Blanc to their lineup which is anchored by zinfandel and tempranillo. For an engrossing historical account of Saucelito Canyon and the men who worked it, read The Mad Crush, by Sean Christopher Weir. The memoir hinges on the distinctive characters who have built up Central Coast wine, and the wild rumpus that is harvest in the vineyard.