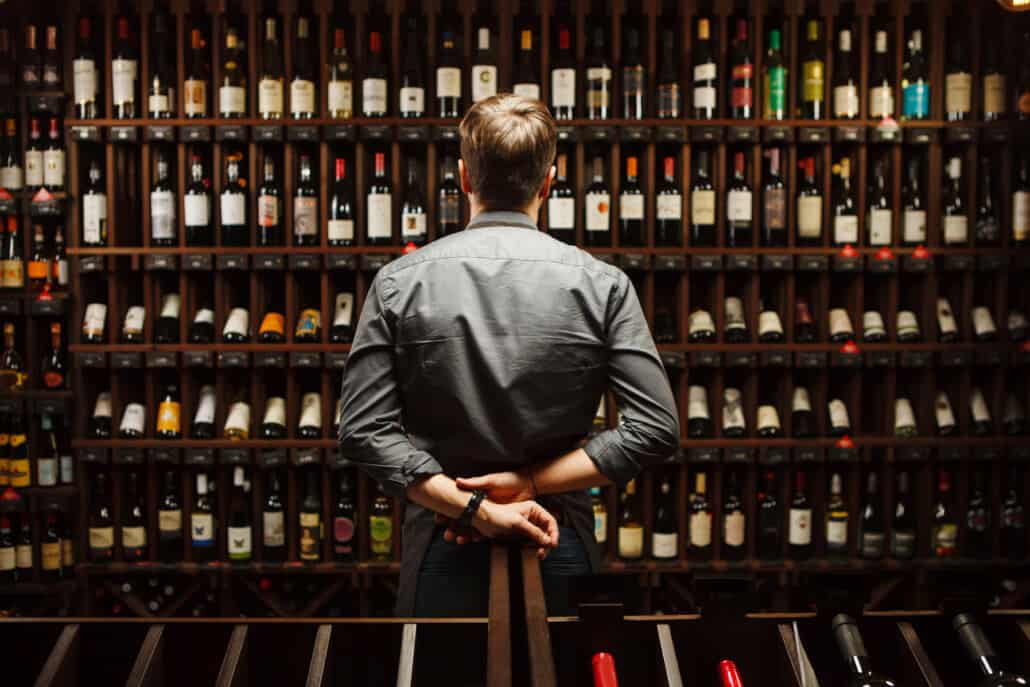 Firstleaf Wine Club Review: Overview
Firstleaf was able to quickly build up a good reputation. This isn't easy for new wine clubs. Many of the wine clubs we review struggle to gain a following because they can't build up trust with new members. We think that Firstleaf wine club reviews are generally positive because they are open about how their wine matching process works. They also do a great job correcting their wine matches if the first ones don't meet your expectations. So how do they do this?
There is a nice little article on their blog discussing the algorithm behind their selection process and why they're able to claim that "Firstleaf is personalized to you". In a nutshell, like most wine clubs, Firstleaf will kick you off with a cursory wine survey. However, while most other clubs take the answers you give on the introductory quiz and match them against generic tasting profiles (large groups with shared tastes), Firstleaf matches your feedback against an extensive database of wines.
After the initial quiz, you will receive a box custom-picked for you by their "onboarding" experts. Here's the kicker, though – every time you receive another box from Firstleaf, the club will ask you to provide a feedback about each bottle – what you liked, what you didn't find agreeable, etc. The algorithm uses this feedback to further tailor the next Firstleaf wine club box to your palate. In other words, the longer you remain a member of the club, the better job the algorithm will do in selecting the wines for you.
That said, our Firstleaf wine club review is generally positive. Our one concern is ease of use on their website. We did find ourselves in a loop at one point that was frustrating. We were able to contact Firstleaf customer service and get back on track.
Firstleaf Wine Club: Prices and shipping
When signing on for the first time, you will be prompted to answer three basic questions that will help their experts plan an introductory box for you. This first shipment will contain three bottles at $5 per bottle, plus $4.95 for shipping for a total of $19.95, and it will arrive one month after you sign up.
Any subsequent shipment will contain six bottles with a price tag of $88.95 ($79 plus $9.95 for shipping). This amounts to just under $15 per bottle, which is on par with supermarket wines in terms of cost to you.
You can choose to have the Firstleaf wine subscription box delivered on a monthly basis, once every two months or quarterly. You can delay or cancel a shipment in case you're away for longer periods of time, or even pick a specific date to have the box delivered – they're quite flexible in this regard.
The club promises a 25% discount compared to retail prices, as they buy directly from producers around the globe. They out the middleman by being the middleman, as it were. What's great about Firstleaf is that not only will they refund your money if you receive a broken bottle, they'll do it even if you don't like a bottle (within reason, of course). They call it the "100% happy clients policy". That's another reason our Firstleaf wine club review is so positive.
Firstleaf Wine Club: Customer service
As mentioned above, Firstleaf offers a great money back guarantee, though you'll have to discuss the refund with their customer service first. This is especially useful during summer, when heat is liable to damage the wine.
As for shipping, it goes through UPS and typically takes 2 to 5 days (they don't do international shipping and/or eight states – you can see the list on their site). It comes with cardboard protection, which is much better than the usual Styrofoam if you're environmentally minded (and even if you're not). They are rather insistent on there being someone older than 21 to sign for the shipment.
Firstleaf Wine Club: The Wine Selection
Firstleaf has so far been featured in Sunset, Food & Wine, Travel + Leisure, Cooking Light and a number of other publications, and their wines and wineries have collectively won over 300 awards.
The wine club includes whites, reds, sparkling and rosé, both from the US and imported, though the club favorites come from California (Hawthorne Grove Winery's selection and Avistelle Pinot Gris by Joe Otos) and Spain (Paso Del Tiempo reds).
You Are In Control
As mentioned earlier, the club has a fairly unique approach to tailoring each box to your individual taste, which heavily relies on your continual feedback after each shipment. Moreover, whenever you visit the site to revise your order and see the suggestions, you have the option of swapping out those you don't care for, and you'll get a different bottle that has some shared characteristics.
If you happen to like a particular bottle, you can easily re-order it through the site – if it's available, you're golden. That said, if you don't feel like searching for the optimal shipment, you can try for one of the three pre-packaged options – Founder's Choice, Award-winning Wines or Big Reds. We selected the Founder's Choice club for our Firstleaf review and we were very happy with the wine quality.
Firstleaf Wine Club: Is it for me?
Do you enjoy drinking a range of quality wines at great prices? This may be the wine club for you.
That said, if you're looking for Bentleys at Ford Fiesta prices, you'll be disappointed.
Firstleaf Wine Club: How do I order?
Ordering is easy enough, all you have to do is sign up, go through the initial survey and be sure to rate the first shipment so that they'll tailor any subsequent box to your taste.
Conclusion: Firstleaf Wine Club Review
We hope this Firstleaf wine club review was helpful and you've made your decision about joining the club. If you want more options, check out our list of the 20 Best Wine Clubs And Wine Subscription Boxes.