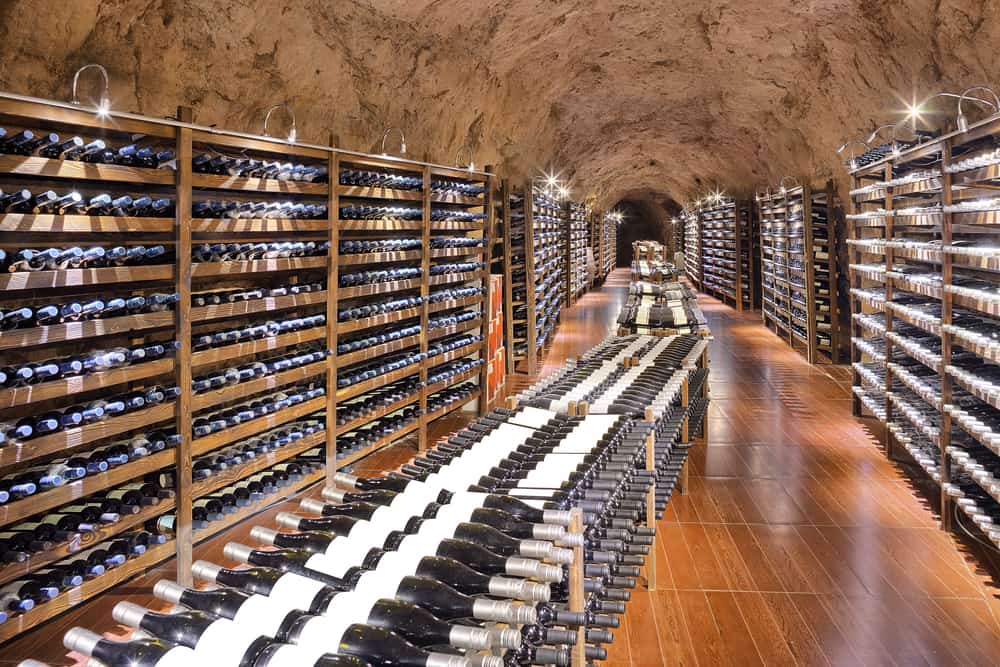 So You Want To Start A Wine Collection
You have been an oenophile for some time now and you think it is time to take your relationship with wine to the next level: building and maintaining a wine collection.  This may seem a daunting task, but with the right information, it can be a rewarding, lucrative, and fun pursuit.  To follow is an introductory guide on how to start and care for a high-end wine collection.
Decide what the goal of your cellar is
Are these bottles you will regularly be drinking and rotating through, or are these investment bottles that you may never drink? The joke around one of the most famous cult wines out there, Screaming Eagle, is that no one has ever actually tasted Screaming Eagle; it just sits in cellars and gets sold at auction.
While, clearly, people have opened bottles of Screaming Eagle and actually consumed them, it is also true that some wines are seen more as investment bottles and will gain in value such that it may not make much sense to open them.  Additionally, if you are looking to ensure monetary appreciation vs. sensory appreciation, established houses tend to be safer investments.  There are always new wines popping up on the market, many in the luxury category, but until their track record is known, their reputation built, and their cellar-worthiness determined, they will not appreciate in value the same way. There are some reliable online sources that curate top-end wines for you. This is one way to jumpstart your wine collection.
Decide if your wine collection will have a regional focus
This question will somewhat depend on your answer to the above, as well.  There are plenty of very expensive wines from the Rhone Valley, for example, and if you love Rhone wine then definitely buy these; many, such as Chave or the La-La's (Guigal's La Landonne, La Mouline, La Turque), will also make a decent investment.
If you are cellaring purely for investment, however, Bordeaux wines may be a better bet—there are many established Bordeaux houses, the wines have a proven track record of consistently appreciating in value, and as the region is known for being run like a savvy business, it is easy to track the history of value, sales, and appreciation of wine from Bordeaux.  On the other hand, if your cellar is primarily for enjoyment and you don't really care for Bordeaux….don't buy Bordeaux.
Ensure proper temperature
Possibly more important than keeping wines at the "perfect" temperature (around 55 degrees Fahrenheit), keeping the wine at a consistent temperature is paramount—fluctuations are a sure way to reduce the life of a wine.  Anything between 45-65 degrees Fahrenheit should do the trick provided the temperature is stable.  Basement cellars work well, but if you don't have a basement or space for a cellar, a wine storage refrigeration unit is a good bet.  Just remember, technology is not infallible, so be sure to regularly check that the unit is properly working.  Humidity control is a bonus, but outside of extreme dryness or humidity, you are likely fine.
Store the wine on its side
This is key for long-term storage to keep the cork moist and sealed.  There are a wide range of custom-built units available if you really want to impress—but beyond aesthetics all that is really necessary is a stable shelving unit.  Many can be purchased for relatively cheap.  Keeping the wine on its side also ensures the sediment in older wines will settle in a uniform way, making the wine easier to decant when the time comes to drink.
Keep bottles away from light
Have you ever noticed that any high-end wine or wine meant for aging is not sold in a clear glass bottle? Colored glass bottles help filter out some of the UV rays that the wine may come in contact with.  It does not completely protect the wine, however; bottles should be kept in a dark area away from sunlight.
Keep the moving and shaking to your professional life
The term "bottle shock" doesn't refer to absurd wine list prices, but rather to the phenomenon that happens when a bottle encounters movement or vibration.  This often happens right after bottling and/or shipping, and any movement is thought to be bad for the wine both in terms of throwing the flavors off in the immediate future, as well as for the ultimate aging of the wine.
Catalog your cellar
Keeping organized is a good bet for many reasons.  I like to keep wine organized by region, much like how I like to organize my wine lists.  Depending on the size of your personal wine cellar it may not make sense to actually assign "bin" numbers, but numbering rows and keeping a running inventory can help you remember what is there, avoid accidentally drinking the last of something, and assist future purchasing decisions.  Several programs exist to help you with this, though they involve a cost.
Consider insurance
Like any valuable asset, if your wine collection gets big and/or costly enough, insurance is a good idea.  Even a single bottle worth $200 can be insured, however, it is up to you to determine when insurance premiums become worth it. See our article about insuring your wine collection for more details.
Attend auctions and build relationships with auction and consignment houses
Live wine auctions are quite a spectacle, and you can get a feel for the market while often sampling some amazing bottles.  Many can even be accessed online if you cannot travel to the physical site.  When bidding wars happen, though, they may not be the best place to get deals.
Some auction houses also have retail sides to their business where you can buy wine at any time.  Consignment houses will have a rotating inventory that they may be able to sell to the public.  Relationships are a big part of selling wine and the people running these businesses will be happy to get to know and assist you.
Understand and minimize your risk
If you are buying wine for your personal collection anywhere other than directly from the winery, there will be some risk involved.  Know who you are buying from and ask how they minimize fraud and bad bottles.  Know the provenance of any major wines purchased—who owned it, how it was stored, what condition it is in and how it got to you.  Most of the major auction houses will do this work for you, but there is always some amount of risk involved. You can start with our trusted list of the best online wine stores.
Consider hiring an expert to manage your cellar
I often prefer to leave my big tasks to the experts; I do not intend to, for instance, install my own HVAC system.  However, for many people building a wine cellar, finding the inventory, organizing and cataloging the contents is part of the enjoyment.
If this is not the case for you, there are many consultants who can help you with everything from purchasing to cellar design. If you are looking to keep your wine collection small, you can consider a high-quality dual zone wine refrigerator in place of a wine cellar.
Conclusion: What It Takes To Create A High End Wine Collection