Recent Testimonials from Winery Advisor Customers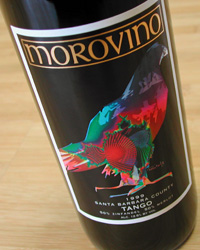 Yesterday, we have a delightful group of guests visit us from South Dakota. They had traveled up and down the California Coast and had done most of their wine research on California Winery Advisor.com. They chose Morovino as their stop in Avila because of the reviews and the "advisor favorite" designation. Our total sales to that group will cover the cost of our advertising on California Winery Advisor for the next couple of years. Yippee.
Cordially, Andrea Bradford, Morovino Wines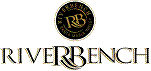 "I think the CWA website is awesome. Especially with the video."
– Jackie Katz, Riverbench Winery
"Their website drives the customer to our tasting room and then the sales seminar refines how we present our product – making the California Winery Advisor one of the best advertising buys around."
– Jennifer Salisbury Rucks, Salisbury Vineyards
"CWA is the best value for tasting room promotion on the Internet. It is easy to navigate and we have already seen great response."
– David Bradford, Morovino Winery, Tasting Room in
Avila
Beach
"Working with CWA was a great experience for our event and
organization. Between the various web postings, banner ads, and itineraries, we saw a significant increase in traffic to our site. This was a GREAT way to cross promote our events and CWA will be on the top of our list for future promotions."
Executive Director, Central Coast Vineyard Team
Earth Day Food & Wine Festival
"The CWA tasting room sales training is an incredible value and was appreciated by our new staff as well as our seasoned veterans. The exit interviews were very useful."
-Jennifer Salisbury Rucks, Salisbury Vineyards