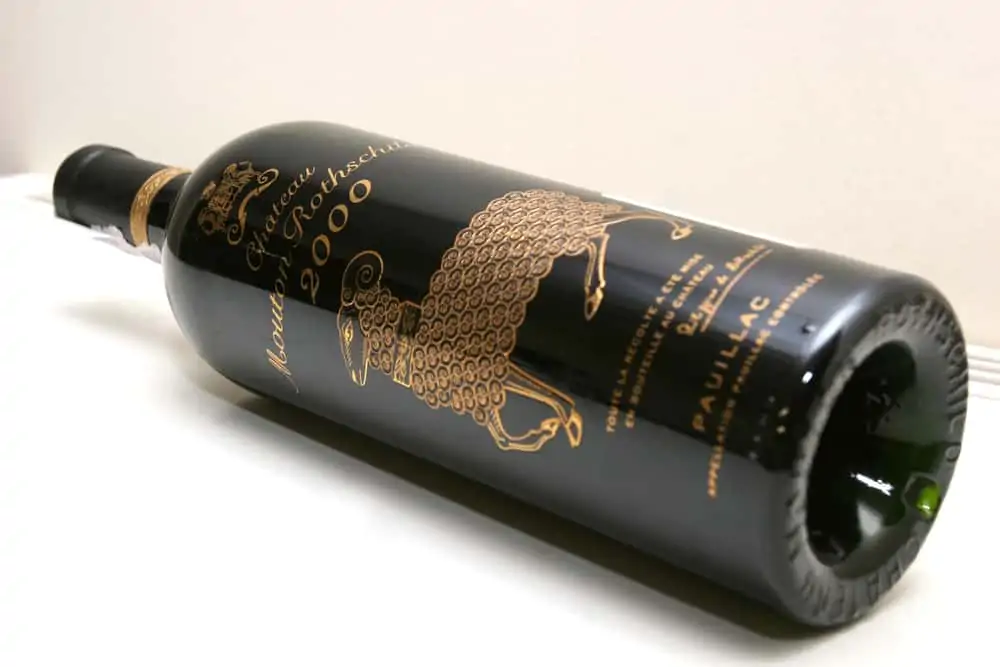 Are you considering investing in wine futures? Let's be real: wine and investing are two things that can be very confusing.  Putting the two together could be even more confusing, right? Well—yes and no.
There are a lot of uncertainties in the world of wine investment—not least of which is vintage variation.  For this reason, buying what are called "wine futures", or en primeur can be a daunting experience. Just like buying rare wines, you need to do your homework before diving in.
If you are wondering what wine futures are or considering getting into investing in wine, the following will be a good introduction to the world of en primeur or wine futures:
What are Wine Futures?
Buying wine as "futures" or en primeur refers to buying the wine before it is bottled—generally when it is in the barrel.  While the wine is aging, industry experts have the opportunity to taste the wines. Then, in combination with vintage reports,  they issue judgments about the value of the wine.
Prices are then set and futures will be sold months or years (for Bordeaux, generally at least 18 months to two years) before the arrival of the wine to the consumer.  This system is most well-known and widely used in Bordeaux, but other wines such as Burgundy and Port also utilize this system.
History of Wine Futures:
Bordeaux is the region most well-known for selling en primeur, and the region which brought the practice to popularity.
Beginning post-WWII, wine merchants in Bordeaux would agree to buy wines before they were bottles, allowing them to set their own price and ensuring cash flow for the (at the time) poorly financed châteaux.
In the 1970s, fine wine gained more visibility as a business, and as an investment. The use of futures increased during this time.  The turning point, though, came in 1982. A legendary vintage in Bordeaux and the first 5-star vintage in decades changed everything.  Those who bought Bordeaux en primeur that year enjoyed rich returns on their investment. That whet the appetites of investors around the globe.
Are There Risks in Buying Wine Futures?
There are, as with any investment risks inherent in buying wine futures.  2010 and the years immediately following are good examples of this. Prices reached astronomical new highs and buyers did not see the return on investment that came to be expected over the last few decades; many said the bubble had burst.
In general, it is recommended to only buy futures in the best vintages—these are the vintages that will be age-worthy and increase in value as they are cellared.  As we've seen, however, it can also be increasingly hard to find good value in such vintages, even in futures.
One way you can mitigate your risk is to understand the quality of a particular vintage. Wine professionals take great care in assessing and reporting on each year's crop. Factors like the weather can have a major impact on the quality of wines coming from places like Bordeaux.
You should find a reliable report to review before deciding to invest. Here is an example of a vintage summary from Sotheby's.
How are prices set?
Wines will be tasted while still in the barrel by industry experts and critics, and the resulting reviews will help guide the prices.  At the end of the day, though, the price is set by the individual châteaux based on their perceived value of the wine.
What Are the Advantages of Buying Wine Futures?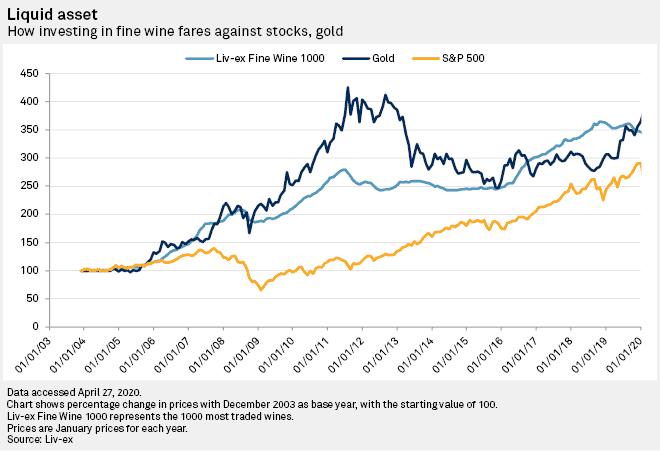 For the top chateaux and top vintages, buying en primeur can guarantee that you get bottles of wine that may be very hard to find once they are released.  This is also a good way to get your hands on large-format bottles.  Additionally, the provenance of the wine is guaranteed as it will be coming directly from the Château.  Traditionally, wine futures have been the best way to secure a low price as well—but as we have seen, in some vintages, especially with the recent astronomical pricing, that may not actually be the case.
Where Can You Buy Wine Futures Online? 
If you've decided you want to purchase wine futures, you'll need a convenient way to buy them. There are a few places to buy wine futures online. This is the easiest way for retail buyers to acquire wine futures.
Vinovest allows investors to purchase individual bottles of fine wine in its marketplace. Those bottles are stored and insured by Vinovest. When an investor is ready to sell, the company will find a buyer and arrange for the sale. You can read our review of Vinvovest for more details on how its platform allows you to easily invest in wine futures.
You can sign up for a VinoVest account here.
This global wine retailer is one of the best places to buy wine futures online. Millesima provides a simple interface that allows you to search for wine futures by region. You can drill down on specific wine futures and see their delivery date, scores from Robert Parker and James Suckling, and look at the complete inventory of the wine producer.
You can start researching wine futures on Millesima buy clicking here
The online wine superstore Wine.com offers wine futures for sale. Wine.com is the largest wine retailer on the internet. You can purchase wine futures from many of the top Chateaus in Bordeaux here. They typically ship three years after the vintage year. The number of futures you need to purchase varies based on the Chateau. In some cases, you can purchase a single wine future, while others require a purchase of at least 12.
Click Here To View Wine Futures On Wine.com
This is another fine option for purchasing wine futures online. Wally's is one of the most important west coast wine retailers. They have a long history of selling wine futures and can be considered a reliable source on the web. Their wine futures are organized by the vintage year and can be filtered and sorted based on price, vintage, producer, and varietal.
What is the Difference Between Wine Futures and Pre-Order?
Pre-order wines are generally already in bottles and ready to ship.  The turnaround time for such wines may be weeks to months.  With wine futures, you are essentially betting on a wine that doesn't even exist yet—that is, it isn't finished—and turnaround time will be months or years.
What is the Future of Wine Futures?
There was certainly a bubble post-2010 that led to disappointing returns due to increasing prices en primeur, and for the following years some predicted the decline of the en primeur system.  While an anomaly due to the economic crash, some have pointed at 2008 as the last good en primeur Bordeaux vintage to invest in.  In the last few years, however, ROI has been creeping steadily back up.  Will wine futures continue to be a good investment? Only the future will tell.