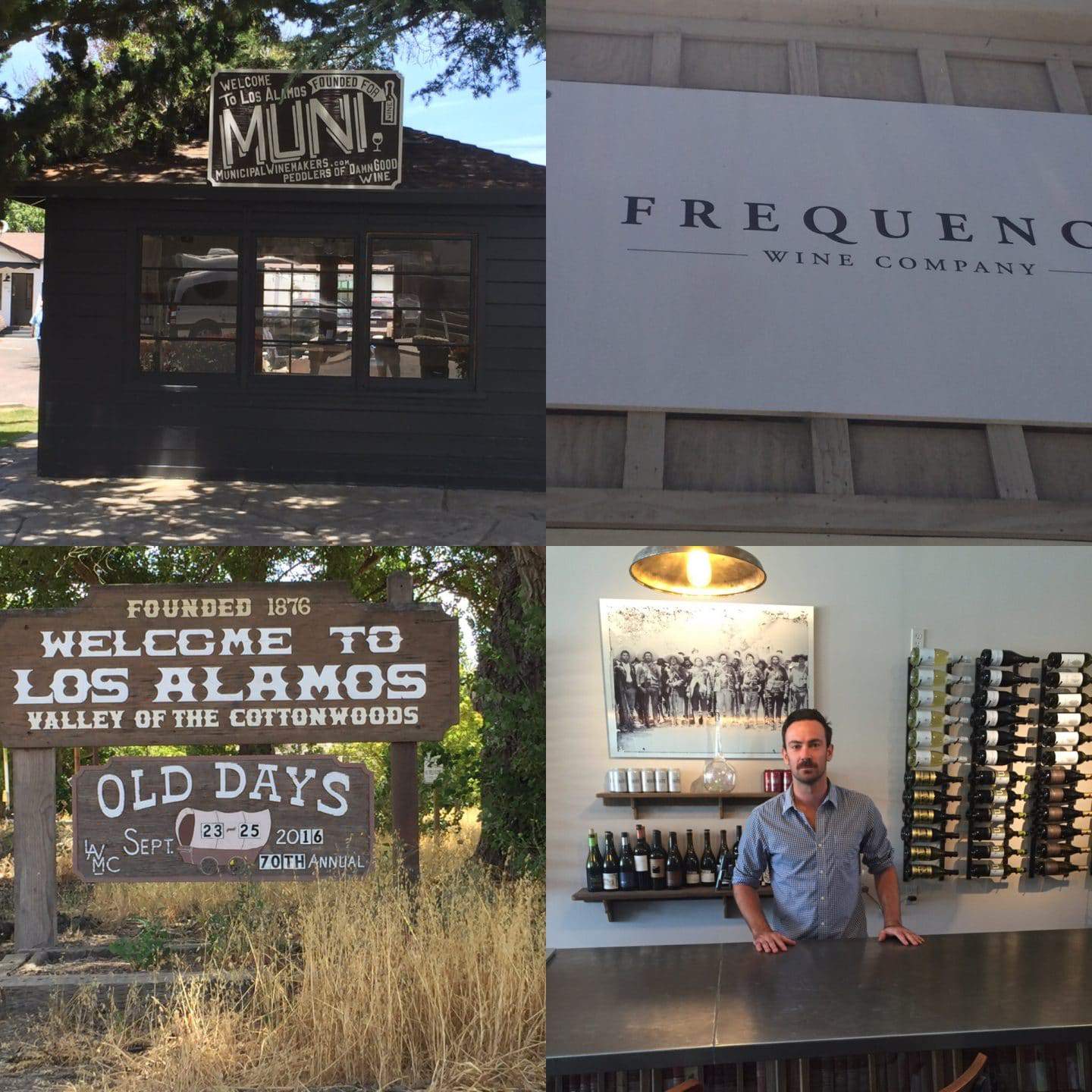 Los Alamos, Ca – One Single Block Offering Days of Fun
The town of Los Alamos is one block long. As you drive through the single main street, it will seem like you have entered an old pioneer town. It is almost like a movie façade. But look closely and you will see storefronts for wineries, restaurants, and antique shops. This tiny town is a wine country destination.
Los Alamos was a former stagecoach stop on the edge of the Santa Ynez Valley. A twenty-minute drive north of Solvang, Los Alamos was a sleepy town until a decade ago when refugees from Los Angeles arrived. The music industry, entertainment industry, and fashion industry executives left their hectic city lives for the calmness of this little town. The town that used to be called "Los Almost" is now sometimes called "Little Los Angeles." Los Alamos has also attracted young winemakers/entrepreneurs to set up shop there as the town, for the time being, is an affordable destination with unlimited potential.
Although the town is only one block long, from eating to drinking to shopping, there is plenty to keep you occupied. Exit the 101 Freeway at San Antonio Blvd and then make a right onto Bell Street. You are now on the main street of Los Alamos.
Enjoying this article? Come like us on Facebook
Where To Stay When Visiting Los Alamos California
Just past the old Post Office is the Alamo Motel. Recently renovated, the motel has twenty-one rooms. From the outside, the Alamo Motel looks like any other 1970-style motel with a parking lot in the center. But the rooms are modern, clean and comfortable. The minimalistic décor is rustic with bleached cow skulls and animal skin rugs. My room even had a claw-foot tub. In the center of the parking lot is a fire pit, an ideal spot to sit and relax at the end of the night. Located in the center of Bell Street, this motel is the perfect place to make a home-base for your stay. You can walk out the door and spend the rest of your visit on foot wandering up and down Bell Street.
Click Here | Check Availability and Prices For The Alamo Motel Los Alamos
This converted motel is a few minutes off the main strip in Los Alamos but it's well worth the short drive. The beautifully updated 50's style motel and restaurant offer wine travelers the perfect spot to explore the surrounding Santa Barbara wine country. The 33 guest rooms are divided into cozy, classic, luxury, and junior suites. They feature beautiful amenities that you are sure to want to take home with you (ask first). The largest rooms, the jr. suites, feature an outdoor shower and fire pit! Think dessert wine, 'smores,  and a view.
The hotel opened in April 2018, but there are plenty of elements that will transport you to a simpler time in California's roadside motels. The faux cactus entrance to the Norman restaurant and the vintage motel sign are just a few. Speaking of the restaurant, there is a wonderful outdoor bar area at the back. You can eat al fresco. enjoy a glass of the local vino and watch your children play happily in the pool. In the morning, walk over to the "lobby" and grab a cup of coffee and a pastry to get your day started.
The views are stunning from all the rooms. As you gaze out on the rolling foothills covered with vines, you would be forgiven for thinking you were in wine lover's heaven.
Click Here | Check Availability And Pricing For The Skyview Motel Los Alamos
Eating and Drinking on Bell Street in Los Alamos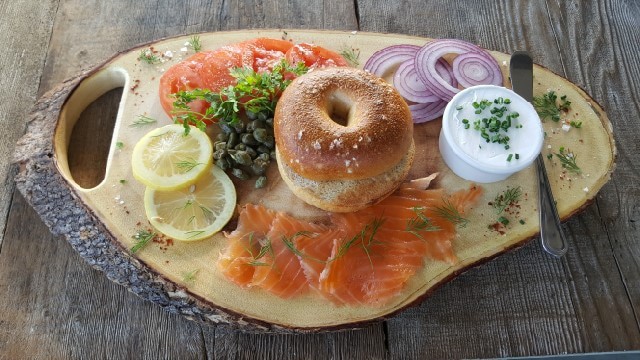 Every morning of a stay in Los Alamos should start with breakfast at Bob's Well Bread Bakery. Bob Oswaks, former head of marketing for Sony Pictures, opened the space where he serves freshly baked artisanal breads made with 100% organic flour, sea salt, and freshly filtered water. The breads are naturally leavened and made in small batches in an Italian oven that results in the perfect crunchy crust. There is not one dish on the menu that does not come with some type of wonderfully fresh bread. Bacon & Eggs, Egg-in-a-frame, Beans on Toast, or the Gravlax platter that I enjoyed. In addition, the butter and jam are house-made and Oswaks grows his own herbs and tomatoes in the garden outside. Add a Stumptown coffee to your order and you are good to go. Bob's Well Bread Bakery is also open for lunch serving delicious sandwiches on a ficelle demi-baguette. You will also be tempted by the homemade pastry case and, for those asking, there is even a gluten-free Centennial toast available.
Located in the Los Alamos General Store, Pico is owned by Will Henry and his wife Kali Kopley. Henry, whose father started the wine import/distribution company Henry Wine Group, grew up in the wine industry and today makes Lumen Wines with winemaking legend Lane Tanner. When he and his wife opened Pico in early 2016, the idea was to showcase what the region has to offer. The restaurant is located inside the general store, where you can also buy high-end housewares and sundries. The menu is divided into "uno," "dos," and "tres" with portions getting larger within each section. The long bar is also an ideal spot to stop in for a glass, or two, of wine, and a small bite, such as the not-to-be-missed house-cured bacon praline.
Stephen Bedford has been making wine in the valley since 1985. He established Bedford Thompson Winery in 1994, changing the name to Bedford Winery in 2009. In addition to a passion for wine, Bedford is a local historian who enjoys history, science, cooking, baseball, and more and has been a part of the new Los Alamos Library. The tasting room represents these passions and has a comfortable, scholarly flair to it. Tasting at Bedford Winery is like visiting your old English professor's office.
When compared to Bedford's warm and comfy tasting room, the tasting room for Lo-Fi Wines in the old Frequency Wine Company space next door has more of a hipster vibe. It is a minimalist, modern tasting room that features natural wines made by a pair of lifelong friends. Lo-Fi's mission is to make accessible wines with minimal intervention. The results are lively and fresh wines with low alcohol and an old-world feel to them. This tasting room is a can't miss on your visit to Los Alamos, Ca.
Owners Daisy and Greg are veterans of the culinary world. After traveling far from home to help other restauranteur's dreams come true, Daisy returned to her Central Coast roots. She and Greg opened a French-inspired bistro in the former Bell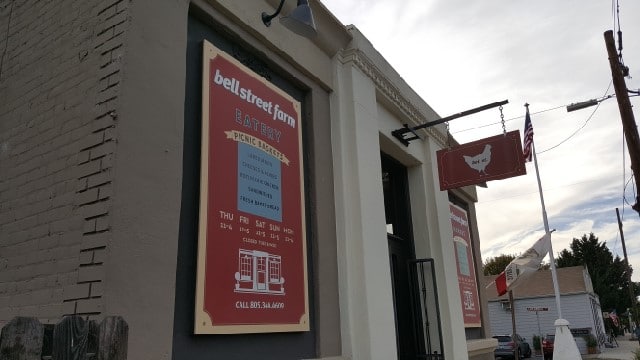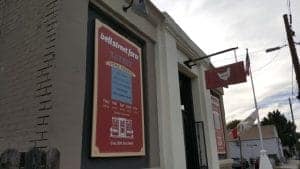 Street Farm location.
Open only from Thursday to Monday from 11 am to 4 or 5 pm, this eatery dazzles with French classics made from locally sourced ingredients. You will be very pleasantly surprised by the quality of the food and wine here. Los Alamos can feel like a small town in the middle of nowhere, but it has an unfairly high number of hidden gems. Bell's is one you will remember.
Casa Dumetz is owned by Sonja Magdevski who was one of the first people to make her home in the tiny town of Los Alamos. Casa Dumetz features a Rhone-focused program and Magdevski sources her fruit from great vineyards in the area. The Casa Dumetz tasting room is a bright and friendly space with very cool recycled decor that feels like you are spending time in a friend's living room. In addition to wine tasting, stop by for Magdevski's Words to Live By Speaker Series, a weekly open forum covering a vast array of topics.
For the beer lovers, head next door from Casa Dumetz to Babi's Beer Emporium, also owned by Sonja Magevski. Babi's Beer Emporium offers discoveries into the land of beer with a selection of diverse craft producers.
The 1880 Union Hotel looks like it is straight out of a movie set. Originally built in 1880 and then again in 1915 after being destroyed in a fire in 1893, the saloon next door is a local spot to stop for a cocktail or beer at the end of the night.
Full of Life Flatbread was opened by Clark Staub, a music business veteran. The motto of the restaurant is to "eat good food" and that is what you will do. Sourcing its organic, seasonal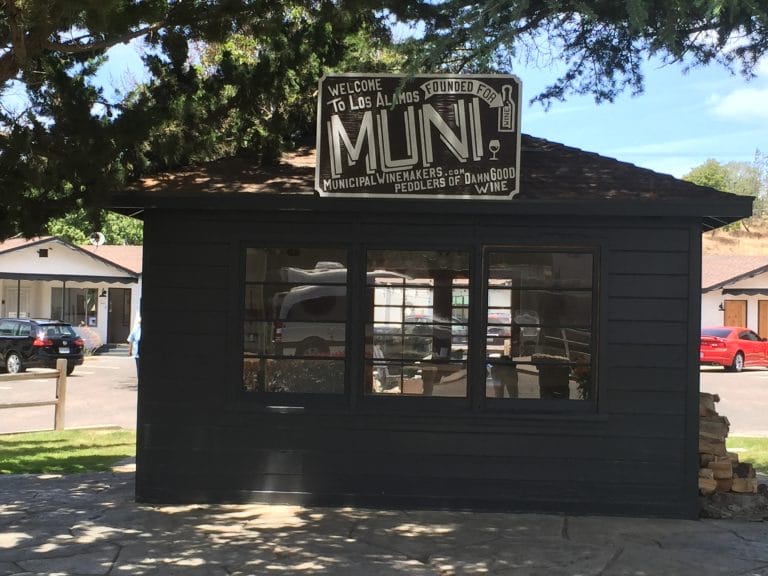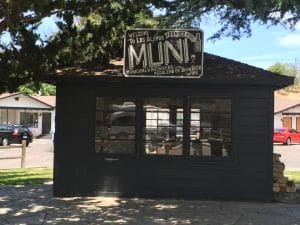 ingredients locally, the flatbread pizzas are baked in the 20-ton stone oven.
Located in front of the Los Alamos Motel is the hipster, modern outpost for Municipal Winemakers, where the owner and winemaker Dave Potter makes affordable, small production wines. After a long day, pick up a bottle and grab a seat at the fire pit to enjoy the wine before heading to your room for a good night's sleep.
Los Alamos may only be one block long but there is so much to do. Los Alamos is where the cool kids go. So, next time you are heading to Santa Barbara Wine Country, make Los Alamos your destination.