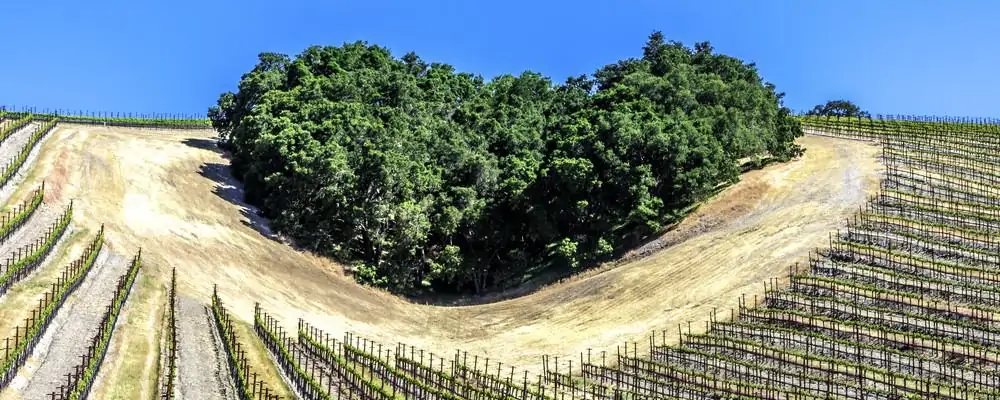 Paso Robles Wine Tasting: Weekend Getaway
Surprising as it might sound, the Paso Robles wine country is challenging its more famous cousin, the Napa Valley, to the title of the best wine tasting region in California. Famous for its world-class cuisines, award-winning wineries and stunning natural beauty, Paso Robles is the ideal destination to try out different wine varietals and develop your palate. Follow this itinerary for a delightful weekend getaway that lets you visit the best Paso Robles wine producers and enjoy the most inspired cuisine.
Day 1
Prepare yourself for a long day of tasting

It is early to start talking about lunch, but before heading out to the vineyards, you should always stop by Di Raimondo's Italian Market to stock up provisions. A long day of wine tasting requires ample cheese, bread and fruit to keep you going.
Adelaida Road Drive
Adelaida Road, one of the most picturesque drives in the area, is located close to downtown Paso. This is where you should spend your afternoon, sampling world class wines at tasting rooms located all along the oak-shaded road. Award-winning Paso Robles wine from wineries such as Carina Cellars and Alta Colina Vineyard can be found here.
Visit Hearthstone Vineyards and Winery
Hearthstone Vineyard and Winery has become popular for its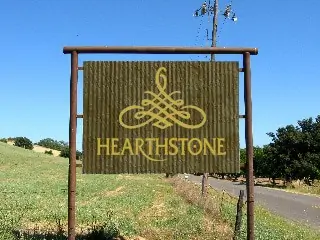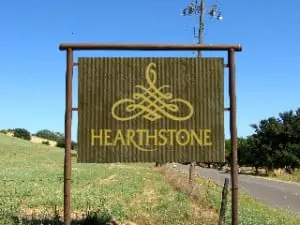 expressive, handcrafted wines that are cultivated in a 40-acre vineyard located in Adelaida. The region is quite similar to the Rhone Valley in terms of its terroir characteristics and the winery prides itself in refined Meritage and Rhone compositions, Zinfandel and Italian varietals.
Visit the Tablas Creek Vineyard
Tablas Creek Vineyard is a must-visit because of its exciting Paso Robles wine tasting experience. The winery's tasting room has recently been remodeled and it is the perfect place to try out a variety of wines. Esprit de Beaucastel Blanc is a must-try and a great way to transition into dinner.
Dinner at Villa Creek
This beautiful restaurant features international dishes such as butternut squash enchiladas and rabbit cassoulet using the freshest local ingredients in an exciting dining room. Villa Creek also offers a lively bar scene with an amazing selection of Paso Robles wine from local wineries. Sample the local wines while snacking on small plates like ceviche or house-made guacamole.
Overnight at Hotel Cheval
There is no place more charming than Hotel Cheval, located in downtown Paso. This beautiful boutique hotel offers a wide range of in-room spa treatments that include luxe ingredients like champagne and black summer truffles, the perfect way to repair all that damage that your skin goes through after a day of vineyard hopping!
Day 2
Breakfast at the Los Robles Cafe
Start day two at the Los Robles cafe. You can fuel up for another great day of Paso Robles wine tasting with the Al Pastor enchilada breakfast. If you are looking for a more traditional breakfast, Los Robles excels at classic american breakfast fare.
Explore Mr. Hearst's Castle
Media mogul William Hearst built his Mediterranean revival mansion close to Paso Robles. Designed by architect Julia Morgan, this mansion offers great insights into the lifestyle of the rich and famous during the early 20th century. The main house and guest cottages are larger than most residences and are full of all kinds of arts and artifacts that are totally worth a watch.
Wine Tasting at Eberle Winery 

Eberle is home to a very popular wine cave tour. This is a fun way to learn more about the wine making process and taste some award winning Paso wines. Eberle features Rhone style blends. The tasting room staff are very welcoming and the winery is dog friendly. The winery grounds are well maintained and provide a nice spot to relax as your gear up for a long day of wine tasting. It's hard work, but someone has to do it right?
Lunch at Thomas Hill Organics

This restaurant fits seamlessly into a day of tasting. It offers a top notch wine list that focuses on Paso Robles wine along with other Central Coast wineries. The wine list perfectly complements the organic seasonal cuisine.
Visit Justin Winery
With more than 180 Paso Robles wine producers to choose from, you're always spoiled for choice when it comes to creating your own wine-tasting itinerary. We recommend Justin Winery, one of the original boutique producers, as it introduces you to its award-winning Isosceles blend as well as a recently launched rose wine.
Enjoy a Live Show at the Vina Robles Winery

Paso Robles might feel remote, but it has a level of sophistication that leaves many cities behind. The western influence keeps things laid-back and easy-going, but takes nothing away from the activities and adventures that the town has on offer. Every summer, you can find a number of live concerts and shows taking place in the brand new 3,000 seat outdoor amphitheater at the Vina Robles Winery.  The place is famous for attracting big acts such as Tony Bennett and Lyle Lovett.
Shopping at General Store
If shopping is something that you enjoy, pop into the General Store. The store sells all kinds of fixings for wine country picnics as well as exclusive items from local producers such as gourmet mole spice rubs and orange blossom-scented soaps.
Dinner at Il Cortile
Back in town, pair a fabulous meal with chic surroundings at the Il Cortile, a trendy restaurant that features an Italian menu and specialties such as pappardelle with braised boar and prosciutto-wrapped asparagus with burrata. The restaurant also offers a nicely curated wine list which focuses on Italy and the Central Coast of California.