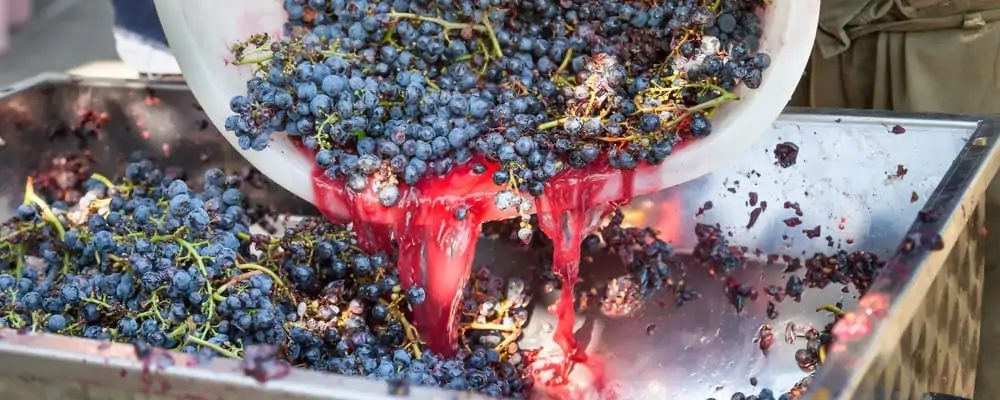 Are you curious about the most popular red wine grapes and white wine grapes? Over time, a handful of wine grape varieties have come to dominate the winemaking world. Amazingly, there are over 10,000 varieties of wine grapes that have been identified. Yet most are sparsely planted and have no grip on the palates of wine lovers. The red and white wine grapes we are going to cover here make up the bulk of wine production globally and certainly dominate the "New World" wine regions. 
Red wine grapes and white wine grape varietals differ in their predominant aroma, sugar levels, natural acidity, and level of tannins. Use this guide to explore the various grapes that produce the worlds most popular wines. Some wines have many flavor elements, and sadly, some will have few. Some wine grapes are used to assist others in creating harmonious blends while others can stand on their own. Find your favorites, but don't skip over the unfamiliar red and white wine grapes. There could be one or two that match your tastes and are worth trying at your next wine tasting!
The most important wine grape varietals in California are Chardonnay, Cabernet Sauvignon, Merlot, Syrah, Zinfandel, Sauvignon Blanc, and  Pinot Noir. 
Read our GLOSSARY OF WINE TERMS for more wine knowledge.
Popular White Wine Grapes
Chardonnay
Round and viscous with pear, green apple, peach, tropical fruit, citrus, mineral, flinty and subtle spice & butterscotch. With oak aging or barrel fermentation notes of butter, toasted oak, vanilla, and coconut. If wine goes through malolactic fermentation, concentrated butter, cream, and even hazelnut flavors can emerge.  Generally full-bodied and dry.
Want to learn more about one of the most popular white wine grapes? Click here
Chenin Blanc
Melon, honeydew, honeysuckle, cantaloupe, quince, grass, hay, and floral. These popular white wine grapes can produce mineral or herbal qualities. Made dry, off-dry or sweet.
French Colombard
Bright, sometimes spicy with melon and pineapple flavors. Made dry, off-dry and found in white table wine blends.
Gewurztraminer
Mandarin orange, gardenia, honeysuckle, mango, apple, spicy, nutmeg, and ginger. The wine can have a floral perfume and rose petal quality. Made dry, off-dry or sweet.
Grenache Blanc
A mutation of the popular Grenache Noir grape, this white variety is popular as a blending grape in the Rhone region of France. The grape can express herbaceous or citrus notes. A very vigorous grower, the grenache blanc grapes must be thinned to or the resultant wine will be flabby.
Marsanne
As Sémillon adds weight to Sauvignon Blanc, Marsanne is frequently paired up with Roussanne to make blended white wines in the Rhône Valley and in California. Wines made from Marsanne can display aromas of nuts and vegetables and show a softer acidity than Roussanne.
Muscat
The grapy, floral, orange blossom scent of Muscat is easy to remember after only one whiff. Most of the wines range from sweet to intensely sweet and make a lovely complement to fresh berries on a summer evening.
Pinot Blanc
Apple, nut, almond, fruity, oak, medium body, with a round creamy texture and often a bit of spice. Malolactic fermentation can create notes of butter, cream and hazelnut. Usually made dry. Often aged in oak adding vanilla, smoke and occasionally tar components. 
Pinot Gris

 /

Pinot Grigio
Melon, lemon, apple, pear, citrus, lightly honeyed, ginger and tropical fruit flavors. Dry to off-dry. When aged in oak the wine can have notes of vanilla, almond and smoke.
Riesling
Apple, pear, peach, apricot, floral, rose petal, violet. The wine grapes can develop a mineral, flinty flavor. Made dry, off-dry or sweet.
Roussanne
From France's Rhône Valley this grape produces floral aromatic wines with mineral flavors and refreshing acidity. It is frequently blended with Marsanne in its native France.
Sauvignon Blanc
(Fume' Blanc) Crisp, fig, honeydew, citrus, grassy, grapefruit, lime, melon, bell pepper, green olive, asparagus, light, dry. When aged or fermented in oak the wine can have a smoky bouquet.
Scheurebe

 
"shoy ray beh" is a rare grape variety found in the Pfalz, Rheinhessen and Nahe regions of Germany. Small blocks of Scheurebe can be found in Napa Valley, southern Ontario and on a very small scale in British Columbia. The wines have full body, pronounced crisp acidity, lots of fruit and a bouquet and taste reminiscent of black currants. , Virginia
Sémillon
Possessing an almost unctuous texture, the thick quality of Sémillon makes a great partner to the acidity of Sauvignon Blanc. The two wine grapes often team up to produce extraordinary dessert wines that hit high notes with fruit tarts and crème caramel.
Viognier
In the vineyard, yields and acid levels tend to be low and the grape is susceptibility to disease and rot. In the winery, these wine grapes are very temperamental. But once in the bottle or the glass, a well made Viognier comes with a deep, yellow color and an exquisite, exotic bouquet of apricots, tropical fruit, honeysuckle, ripe peaches, mango, pear, pineapple, guava, kiwi, and tangerine. Light to medium bodied, made dry or off-dry, with some made sweet with late harvested fruit. 
Popular Red Wine Grapes
Barbera
Blackberry, currants, ripe fruit, earth and leather. Oak aging adds vanilla, smoke, toast and coconut.
Cabernet Franc

 
Raspberry, cherry, plum, strawberry, olive, black currant, herbal, violet, bell peppers, and smoky. Can develop mushroom, earth, cedar, cigar box flavors. Classically blended with Cabernet Sauvignon and Merlot. Made medium to full bodied, dry.
Cabernet Sauvignon
Jammy, pepper, spice, berry flavors, black currant, cherry, chocolate, tobacco, nut, cinnamon, coffee, peppercorn, pimento and plum. Can be herbaceous, with asparagus, bell pepper, and green olive. With oak aging can have notes of vanilla, coconut, smoke, and tar. Bottle aging can provide cedar, cigar box, musk, mushroom, earth and leather flavors. Full bodied, dry.
Charbono
Found both in France and in the Piemonte of Italy. In California, it is grown on just a handful of acres the North Coast. These wine grapes usually produce very dark wines with distinctive aromas of plums along with pepper, leather, tar and wild berry. The wines can be acidic, with high tannin levels and can age five to 10+ years.
Cinsault
Strawberry, floral, perfumed, musk and meat. Oak can add vanilla, smoke, toast and tar. Made medium bodied and dry.
Dolcetto
Like Barbera, Dolcetto hails from Piedmont in northwest Italy. Though softer in acidity than Barbera, it can be more tannic and quite fruity.  
Gamay
(Valdiguié) Raspberry, strawberry, cherry, violet, rose pedal and spun sugar. Made off-dry or sweet. Much of our Gamay planted in California is not Gamay at all. Some have been found to be a clone of Pinot Noir.
Grenache Noir

 
Probably the world's most widely planted red grape, largely in France and Spain. It needs devigorating soils where it can produce exquisite, luscious wines. Grenache is the basis for the great Southern Rhône blends, usually making up to 60% to 80 of the blend in both Châteauneuf-du-Pape and the Cotes du Rhône. Black currant, blackberry and dusty. Oak provides vanilla, smoke, toast, and tar. With aging tobacco, dried apricot, and cigar box notes.
Malbec
Plum, peppercorn, cherry, nut, tobacco, spice and anise. Oak provides vanilla, smoke, and cedar. Aging adds cigar box, musk, mushroom, earth and leather flavors. It creates wines that are full-bodied and dry.
Merlot
Raspberry, blueberry, black cherry, plum, eucalyptus, bell pepper, nut, chocolate, clove, camel, bay leaf, peppercorn, raisin, bell pepper, green olive, tobacco, and spice. Oak can add vanilla, coconut, smoke, and tar. Bottle aging develops truffle, mushroom, earth, coffee, leather, cedar and cigar box. Velvety, soft, and dry.
Mourvèdre
Like Grenache, the Mourvèdre grape is probably Spanish in origin. Under the name Mataro – or no name at all – it has been part of California "field blends" for more than a century. It produces sturdy wines with good acid, some astringency and can develop enticing blackberry aromas and flavors. Mourvèdre produces meaty, intense wines that age well. Rarely bottled alone, it goes into the better quality Southern Rhône blends where it adds a wildness and complexity to the wine.
Nebbiolo
This grape produces deep and demanding wines, with full tannins, acid, and general depth of flavor with hints of roses, cherries, raspberries, prunes, tobacco, and tar. The wine can age for many years, and the grape is one of the hardest to grow.
Petite Sirah
Grown mainly in California, this red-wine grape was initially thought to be related to the renowned Syrah of France's Rhone region. Some, however, believe it is actually a variety called Durif which was also grown in the Rhone but is now almost extinct. Petite Sirah produces a robust, deep-colored wine with spice, plum and peppery flavors that packs plenty of tannins and has good aging ability.
Pinot Meunier
It's like Pinot Noir, in a softer way. Lots of Pinot Meunier is grown in the north of France to make Champagne, and a few producers have embraced it here. It makes wines light in color with good acidity and aromatic fruity flavors.
Pinot Noir
Earthy, Bing cherry, strawberry, raspberry, ripe tomato, rose pedal, spice, rosemary, cinnamon, caraway, peppermint, oregano, green tea, black olive, plum, and rhubarb. Notes of mushroom, earth, leather, meat, and truffle can also develop. Oak provides vanilla, coconut, smoke, cigar box, cedar, toast, and tar.
Sangiovese
Cherry, dark cherry, strawberry, blueberry, orange peel, plum, herb, bay-leaf, cinnamon, clove, thyme, and violet. When aged in oak vanilla, smoke, toast and tar flavors are possible. Usually made dry.
Syrah/Shiraz
A very dark and flavorful grape that is easy to work with – Healthy, early ripening, resistant to mildew and rot, suitable for winemaking in a variety of styles. As a single varietal, Syrah is the basis for the great reds of the Northern Rhône. As an ingredient in blends, it contributes much of the character and aging potential for wines of the Southern Rhone. Shiraz (Australian for Syrah) has a distinguished history Down Under, being the most widely planted grape in that country. Blackberry, pepper, plum, black currant, grassy, black peppers, licorice, clove, thyme, bay leaf, herbal, sandalwood, musky and earthy. Oak provides vanilla, coconut, smoke, toast, and tar. Aging can add cedar, cigar box, and leather. Made full-bodied, dry.
Tempranillo
Tempranillo is a black grape widely grown to make full-bodied red wines in Spain. It is the main grape used in Rioja, and is often referred to as Spain's "noble grape". In the last 100 years, it has been planted in South America, USA, South Africa, Australia, and Canada. Tempranillo wines can be consumed young or aged for several years. The wines are ruby red in color, with aromas and flavors of berries, plum, tobacco, vanilla, leather, and herb.
Zinfandel
These wine grapes produce robust red wine along with very popular semi-sweet rose wines labeled White Zinfandel. Wines exhibit raspberry, blackberry, boysenberry, cranberry, black cherry, plum, licorice, spice, cinnamon, black pepper, and earth. Oak provides vanilla, coconut, smoke, and toast. Also made into late harvest port-style wines. Aging offers tar, leather, mushroom, cedar, cigar box. Made full-bodied, dry.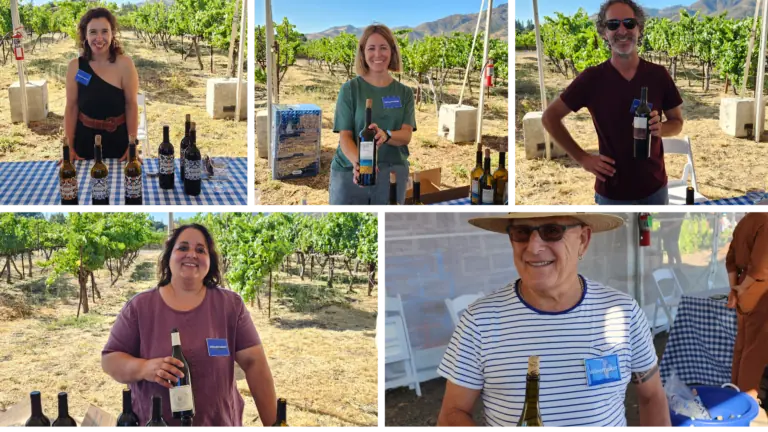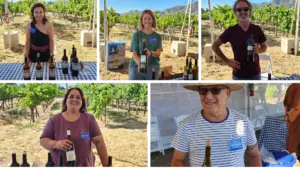 When Naked Wines launched in 2008, it offered an innovative concept. An online wine subscription company, Naked Wines funds wineries and winemakers through their customers, […]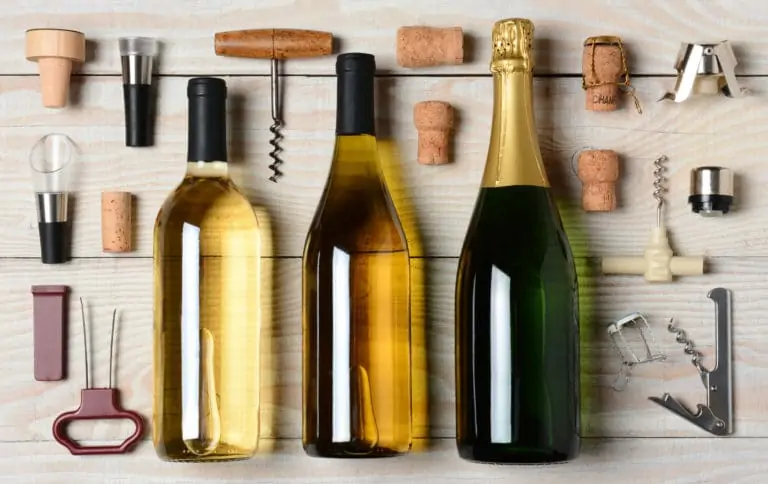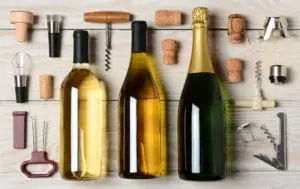 When I first went looking for great gifts for wine lovers, I thought it would be easy. There are plenty of wine accessories, wine clubs, […]