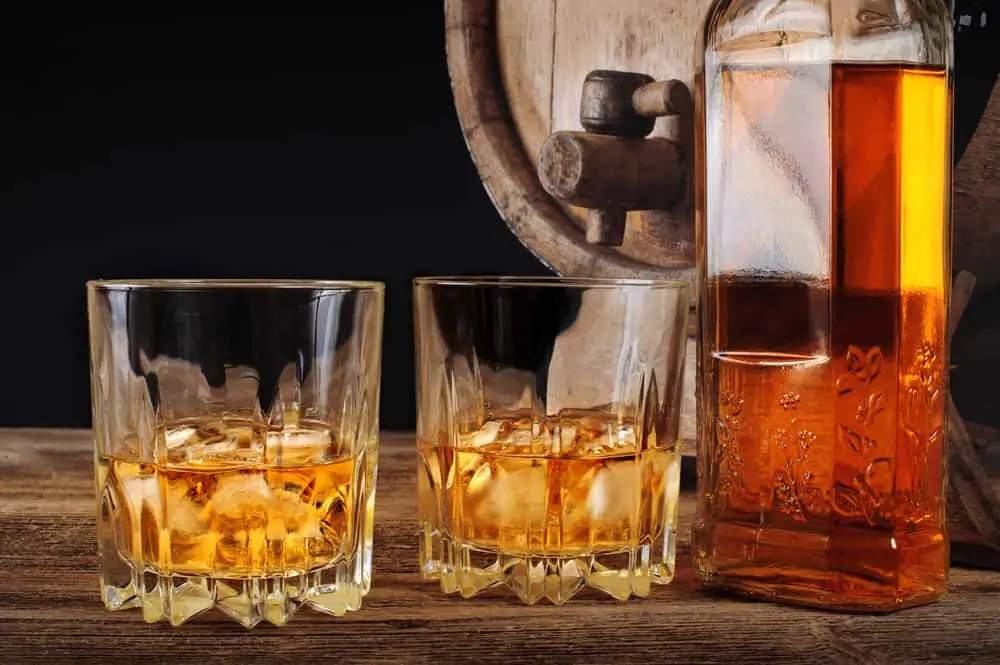 Thanks for reading our review of Caskers.com. Caskers is a high-end liquor platform founded by two whiskey enthusiasts from Harvard Law School. They realized how difficult it was to find top-shelf liquors, and how even excellent local products were reserved for only those in the know. Not anymore!
Caskers connects you to liquor producers and artisans who have the products you love. It's a community of people who share the same values and passion for a good whiskey. The best thing about the platform is that you can order everything online and have it delivered whenever it suits you.
The Only Liquor Store You'll Ever Need
Once you see Caskers' broad offer, you won't even think of visiting any other store. What's the point of visiting multiple outlets when you can find all kinds of liquor in one place, and get some great deals? Although many people associate Caskers with whiskey, the platform has much more to offer.
There are all kinds of spirits you can think of, from all around the world, a broad selection of gin, rum, or vodka. Of course, if you like tequila, you won't be disappointed either! Caskers offers many kinds of tequila, from traditional to aged varieties.
Moreover, there's something for everyone's budget, as they cover various options. All you have to do is place your order and select a delivery time. The best spirits from around the world will be at your doorstep before you know it!
Finally, their customer service is always ready to help. Unlike some competitors, Caskers provides a team of experts who will be more than happy to answer any liquor-related question you might have. They can help you find the perfect drink or find a fantastic gift for a loved one!
Become a Member of the Club
Often in movies, you see people meet up to try out the latest spirits and meet like-minded individuals. With our hectic lifestyles and social distancing, it can be hard to do this, but Caskers has thought of something even better! You can join their virtual Whiskey Club and get your selection of finest whiskeys every three months. Each time, you'll get two different bottles to sample.
The club is much more than a delivery service that makes sure you never run out of your favorite spirit. It's a community where you can always ask for advice or recommendations. It's so easy to get stuck in your comfort zone, and it's the same when it comes to food and drink.
You always say you want to try something new, but you still keep buying your favorite brand of whiskey. There are no excuses anymore, as this is a fantastic opportunity to discover the amazing world of whiskey and challenge yourself. Here are the two most popular options, depending on whether you prefer local spirits or something more exotic.
The American Whiskey Club
This is a perfect option for those who adore American whiskey, but don't want to settle for the same bottles month after month. Membership in the Caskers American Whiskey Club will give you an opportunity to discover a new American blend every three months.
Caskers believes it's all about balance, so they alternate well-known classic brands with the new craft era whiskeys. The only thing all of them have in common is that they're homegrown and carefully selected for you.
The American Whiskey Club is ideal for people who want to explore American whiskey, but don't want to take any unnecessary risks. When it comes to lesser-known brands, it's hard to pick one that's worth shelling out your money for, due to a lack of relevant information. Caskers does the research for you, and all you have to do is sample it in your home.
This is not only a convenient option to make sure you always have something in stock, but you might also find your new favorite whiskey. What's more, Caskers partners with some smaller brands so you could be the first to try new blends that aren't officially launched yet. It's just one of the numerous benefits of this program.
Click here to learn more about The American Whiskey Club.
The World of Whiskey Club
Have you ever dreamed of being able to try the world's best whiskey from the comfort of your own home? Well, Caskers and its famous club called The World of Whiskey allows you to do just that. What's more, the price is very competitive for the value and range of choice you receive.
We're sure that trying to find and order all those whiskeys from around the globe would cost you a lot of time and money. But here you'll have your stock replenished every three months.
Caskers has excellent whiskey connoisseurs whose only job is to select the finest brands for you. They try to include multiple styles and varieties, so there's something for everyone. The World of Whiskey isn't limited only to world-famous gems such as Scotch or Irish, although they're often included in the package.
The goal is to allow you to try more exotic whiskeys from all parts of the planet. For example, some popular brands of Japanese whiskey became a big hit among club members. Many thought they'd already found their favorite whiskey until the club gave them a chance to try something new and unique, and they fell in love with it.
This is your chance to travel the world without having to leave your living room. Moreover, if you have friends who love whiskey as much as you do, you finally have an excuse to organize whiskey-tasting parties and share your passion with them.
Click here to find out more about The World of Whiskey Club and all the options that are included.
Benefits of Joining the Club
Here are the most significant benefits you'll experience:
Peace of mind – You know your order will be there every three months, and you simply don't have to worry about it anymore.
Variety – You'll never get the same two bottles, providing you with the chance to explore all those fantastic whiskeys out there.
Tasting Guide – With each shipment, you'll get a guide from your personal whiskey advisor. The guide not only contains tasting instructions, but it also tells you a history of that particular whiskey.
VIP Access – Only club members get to choose some of the rarest premium whiskeys they have. Whether it's an old bottle or a new arrival, you'll be the first one to try it!
Flexibility – If you're on a trip or don't need a new supply that month, no problem! Caskers understands that every month is different, and you can simply skip delivery and take a break whenever you want (and save your money). We really love this kind of flexibility as you don't feel obliged to make a purchase when it's not convenient.
A Whole New World
With our busy way of life, we believe services like the Caskers may be the future of buying spirits. Everything is set up for your convenience and maximum comfort. For now, Caskers prices are very accessible compared to the value they provide. Don't waste your time; check out their offer here.
Communities like their Whiskey Club are a perfect way to feel connected with like-minded individuals, and be the first one to try new brands!