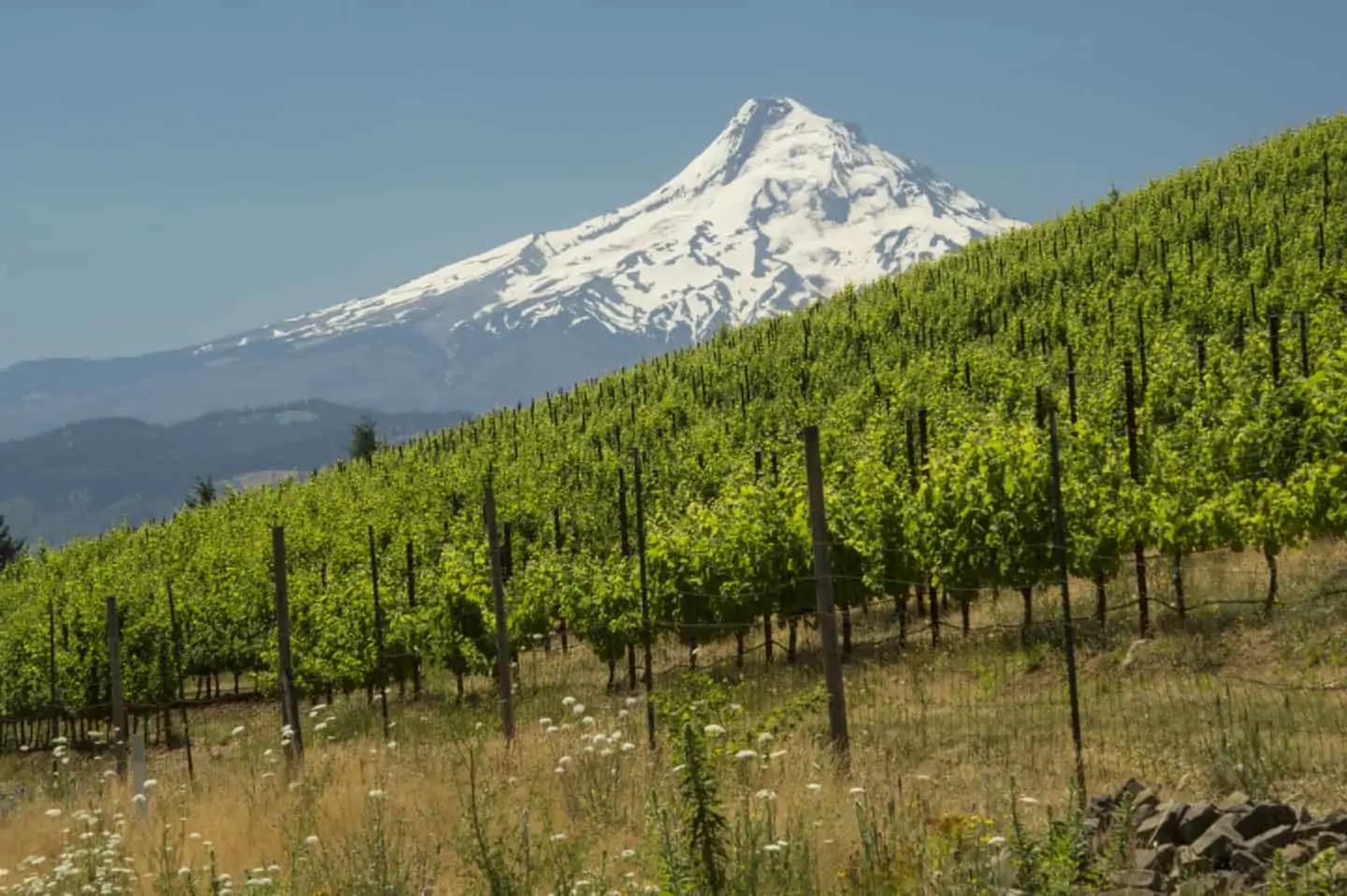 So why are we writing about Washington wineries? Even though we are the California Winery Advisor, our interest in great wine extends well beyond the borders of the state. We are always looking for unique wine tasting experiences to share with you, so we decided to take an in-depth look at Washington's wine country and the best Washington State wineries.
We called on a local expert to provide you with this great overview of Washington's wine country. We hope this motivates you to book a trip to the beautiful Pacific Northwest wine country. 
As always, use our list of wineries as a starting point. When you decide on the region or regions you plan to visit, you can reach out to us for more wine tasting suggestions. 
Washington Wine Country
Make room, Napa Wineries – your West Coast family tree is spreading its crooked-vine branches wider and wider with each new year. Reaching the farthest points of the Pacific Northwest with 350-plus vineyards and about 900 wineries, the rootstocks of Washington State dig deep, firmly planting itself as the second-largest premium wine producer in America.
Appellation Expectations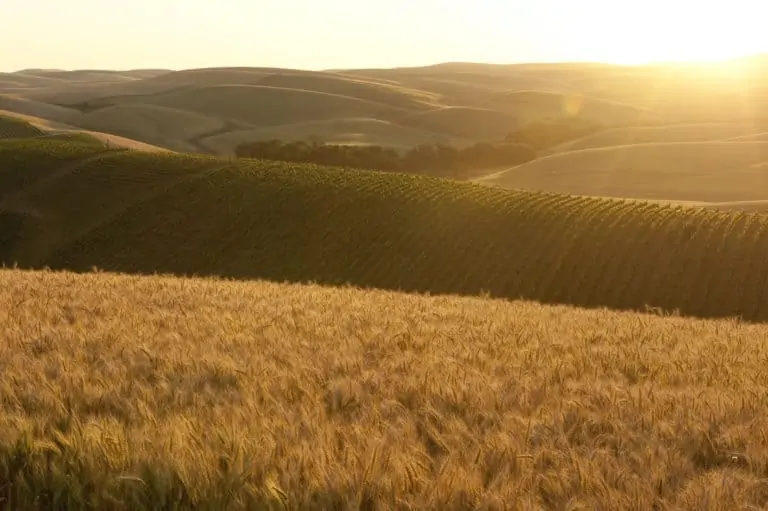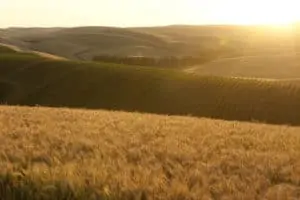 There's seemingly nowhere that grapes don't grow in the Pacific Northwest, evidenced by the far-flung AVA locales. Ranging from the rainforest-clad Olympic Peninsula to the Columbia Basin, San Juan Islands and city-slicker pockets of the Puget Sound, these fertile agricultural enclaves tuck into mountain shadows, valleys, gorges, hills, slopes, and riverbanks.
But don't be misled into believing winemakers in Washington are a bunch of lone cowboys in remote hideaways; these are serious wine professionals with tightly-knit cooperative alliances producing vintages sold in at least 40 countries and all 50 U.S. states. From organic to biodynamic, hand-crafted, sustainable or any number of designations, Pacific Northwestern growers, winemakers, vintners, viticulturists, soil scientists, sommeliers, and enologists aren't messing around.
Of the 14 (and counting) American Viticultural Regions in Washington State, all but two are actually sub-appellations of the all-encompassing Columbia Valley AVA. About 99 percent of wine grapes grown in the state come from the Columbia Valley (as do the majority of apples and a large percentage of America's potatoes and wheat.) Urbanites generally refer to this agricultural hub as "Eastern Washington," reached by crossing the Cascade Mountain Range.
After a breathtaking cut through the snowcapped Cascades and a surreal drop into fertile farmlands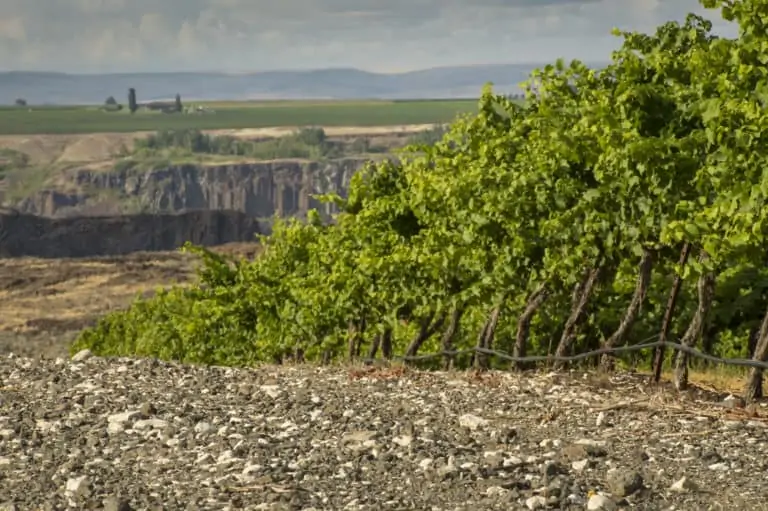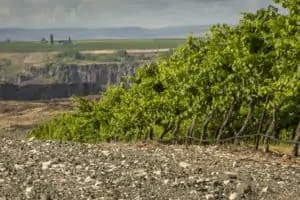 of the Yakima Valley, most wine aficionados head for the notorious Walla Walla Valley AVA, home to the largest concentration of wineries in Washington. But Yakima Valley AVA has plenty to pull travelers off the path before reaching Walla Walla, with enticing stopovers at appellations such as Red Mountain, Snipes Mountain, and Rattlesnake Hills. Other distinct AVAs in the Columbia Valley include Wahluke Slope, Lake Chelan, Naches Heights, Horse Heaven Hills and Ancient Lakes.
Washington's newest appellation in 2016, the Lewis-Clark Valley AVA, is an anomaly in that it shares its AVA designation with Idaho and is formed by the Snake and Clearwater rivers. The Columbia Gorge AVA is one of the only appellations bordering Columbia Valley but not part of its designation. Famous for rowdy week-long concerts, the 80-mile basalt-carved Gorge harbors a wine-growing region with multiple micro-climates and some of best white varietals in the Pacific Northwest.
Urban dwellers of Seattle and the heavily populated Puget Sound region are relative newcomers to the wine scene, having one of the smallest vinifera acreages but more than 100 wineries. The Puget Sound AVA blankets the I-5 corridor from the Canadian border through Seattle and as far south as Olympia, the state's capital. It also spreads through the majestic Olympic Peninsula and scoops up islands big and small within the waters of Puget Sound.
Wine-Tasting in Washington State
The best Washington wineries tend to create their own imprints and cull distinct personalities that have nothing to do with standard protocol. This makes wine-tasting a never-ending adventure with hundreds of new discoveries. It's all subjective, but a few wineries rise to the top for their individuality as well as just-plain-exceptional wines. Here are 10 best bets for Washington wine tasting.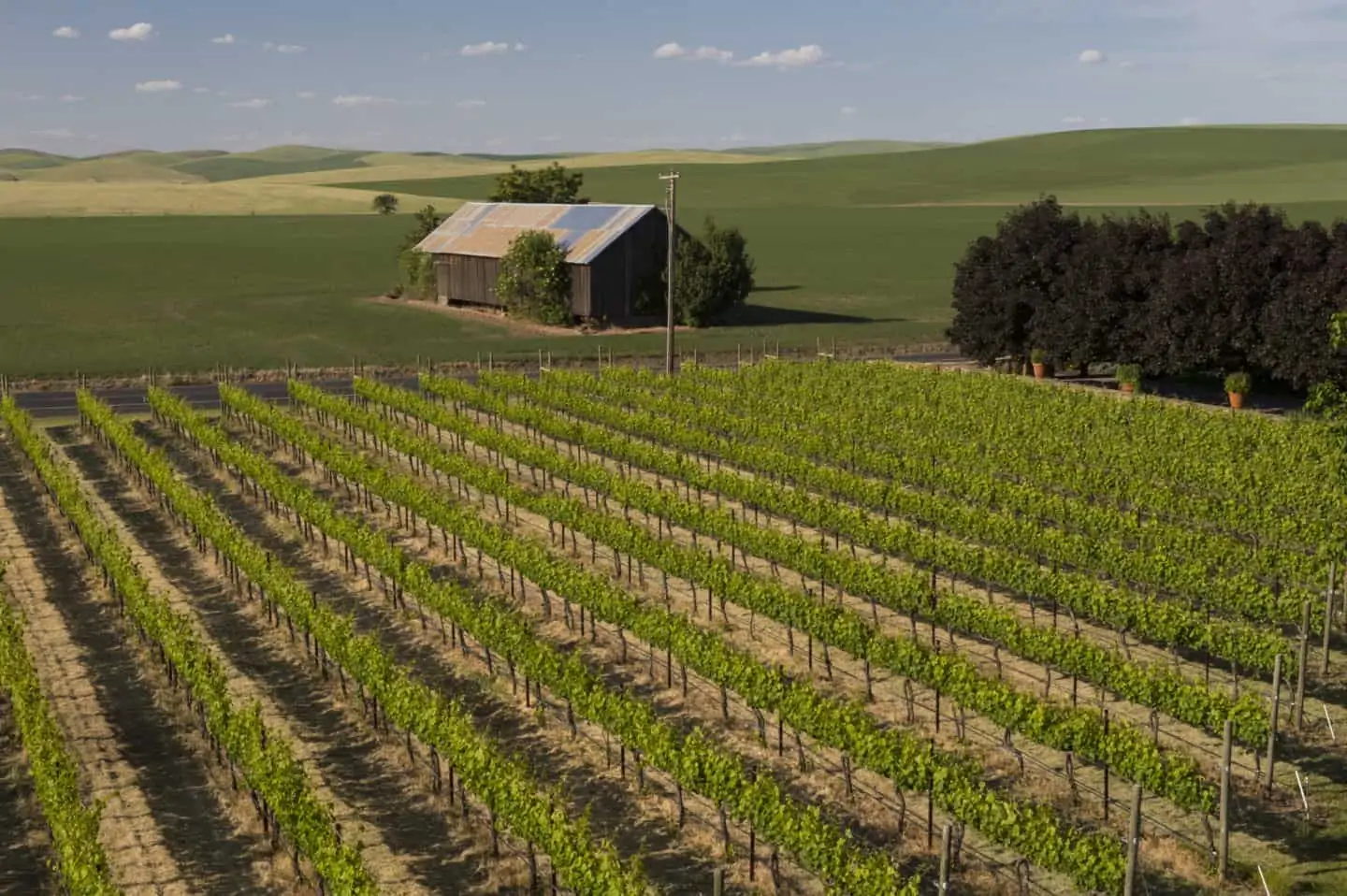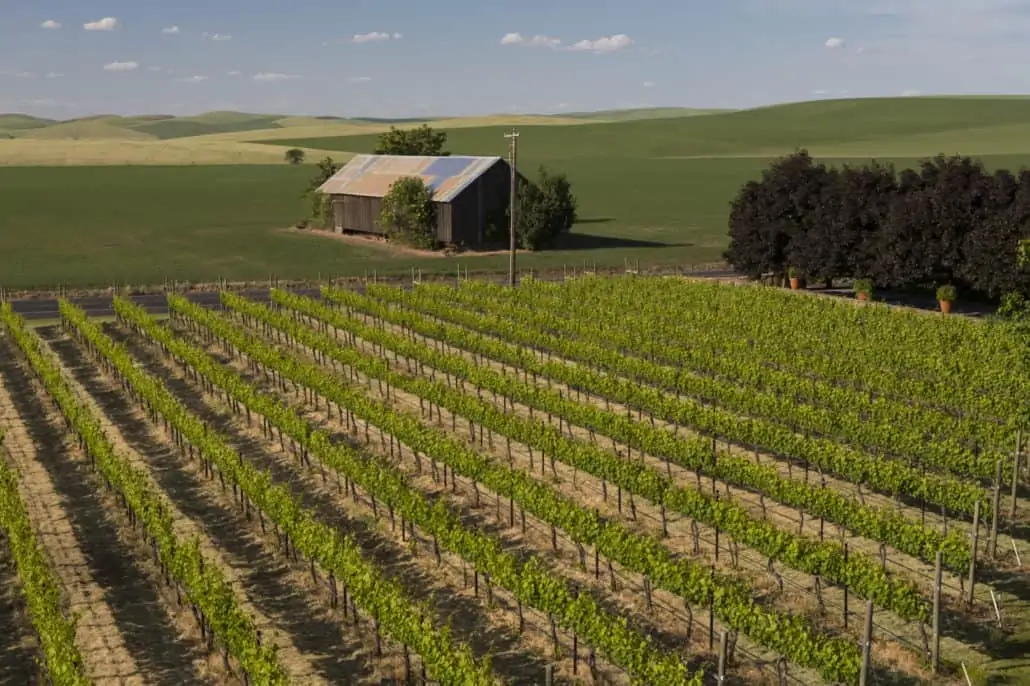 Abeja Winery, Walla Walla
There's no avoiding Walla Walla. It is the most prolific, scenic and cozy wine-tasting region in Washington. With a stop at Abeja winery, you'll be glad you didn't even try to sidestep this small-town hipster enclave hiding in the wheat fields and rolling Blue Mountains.
Abeja spreads across 35 acres of heritage farmland graced by original repurposed agrarian buildings, including a dairy barn, bunkhouse, chicken coop and carriage house. Book a sleepover at Abeja Inn and awaken to farm-fresh eggs benedict followed by wine tasting in the barn. Count on plenty of conversation and new wine-buddies bonding over cabernet sauvignon. The rural ambiance and top-notch wines make Abeja one of the best Washington wineries.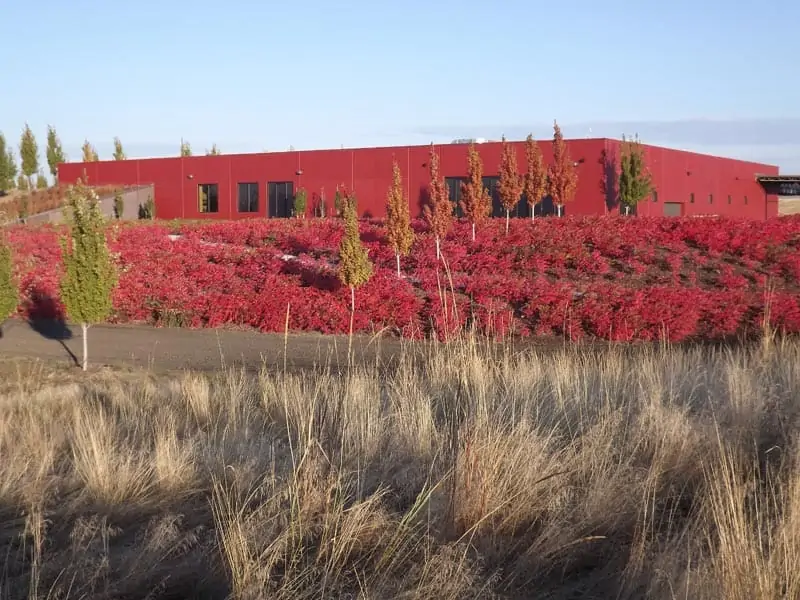 Long Shadows Vintners, Walla Walla Courtesy: Long Shadows Vintners
There are a lot of reasons to visit Long Shadows in Walla Walla. The reasons include superb wines created to the tunes of classical music. But honestly, it's the Chihuly – as in a stunning collection of glass sculptures by one of the world's most famous glass artists. Dale Chihuly, a fellow Northwesterner, created them especially for winery owner Allen Shoup. Now you can bask in their riotous glory of color while sipping pours with names like Poet's Leap. Take a leap of your own by joining the cellar tour for barrel and tank tasting, and then slide into the Chihuly Tasting Room for dessert wines and cheese sampling.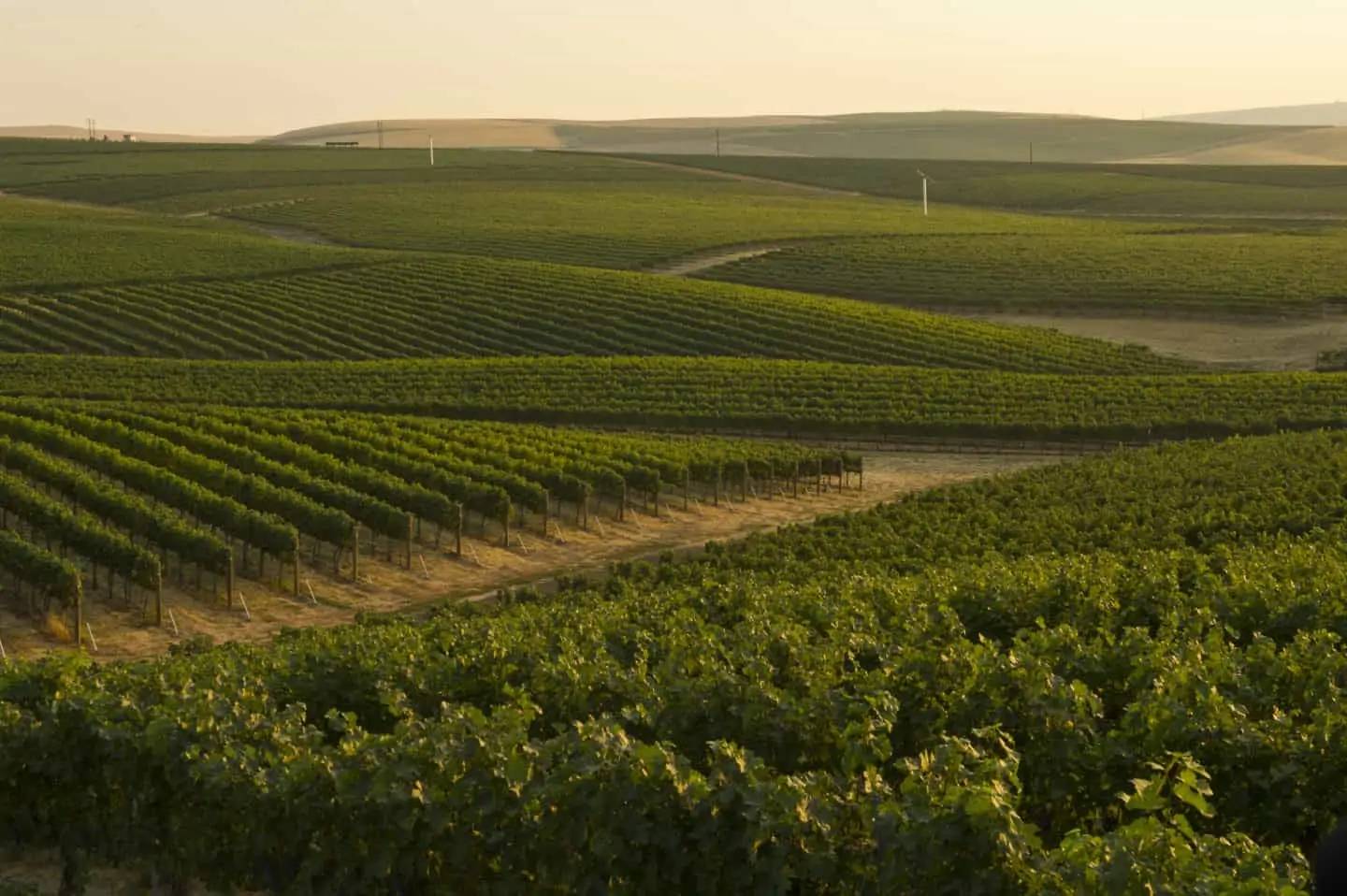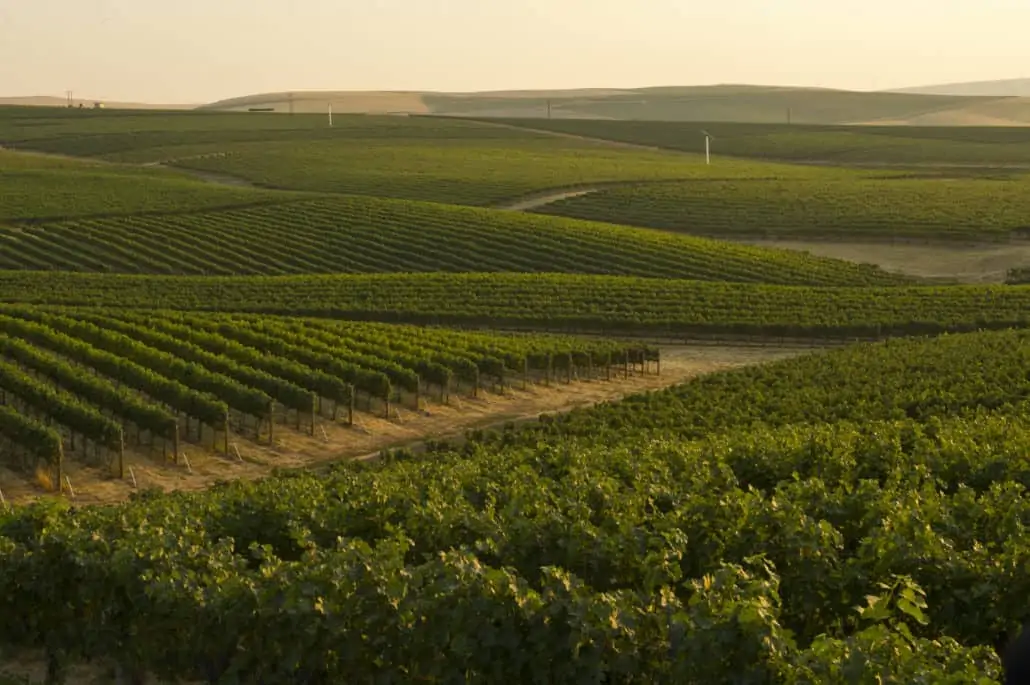 L'Ecole No 41, Walla Walla
Just about anyone can learn a lesson or two about wine inside the former 1915 schoolhouse hosting L'Ecole No 41 winery. Academia rules in this Washington-wine favorite just a few minutes from Walla Walla, with chalkboards in the former classrooms announcing the wine tasting "lessons" of the day.
Even the tasting bar is made of chalk-grade slate, where you'll cozy up to the teacher handing out tasting "homework" in subjects like Bordeaux-style Perigee and Apogee, followed by a test in the Estate Luminesce blending of Semillon and Sauvignon Blanc. Erase any bad memories of long days at school at this top Washington winery.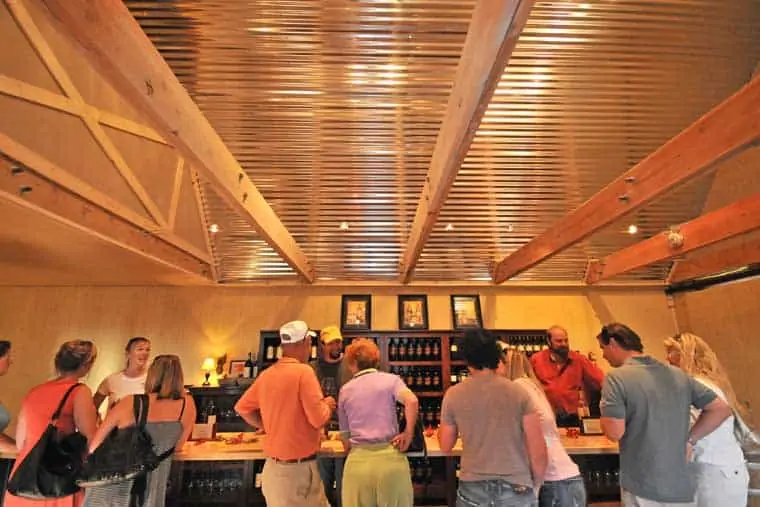 Cultura Wine, Zillah 
For a small winery in a small town with a name like Zillah, expectations are varied – which makes it even more delightful to discover the family-owned treasure of Cultura about 18 miles from Yakima. Mount Adams and Mount Ranier vie for attention in the distance, but you'll soon be mesmerized by Cultura's shiny state-of-the-art productions facilities juxtaposed with a golden, earthy wood-decked tasting room.
Cultura owners, Tad and Sarah Fewel, are part of the same Fewel family who runs the hilltop Cherry Hill Bed, Breakfast, and Barn just down the street. The B&B can be pinpointed by the row of enormous white teepees piercing the horizon. Tad's horse-whispering sister and mother rescue horses and rehabilitate them for horseback wine-tasting tours, followed by overnight stays in posh teepees with campfires and outdoor soaking baths.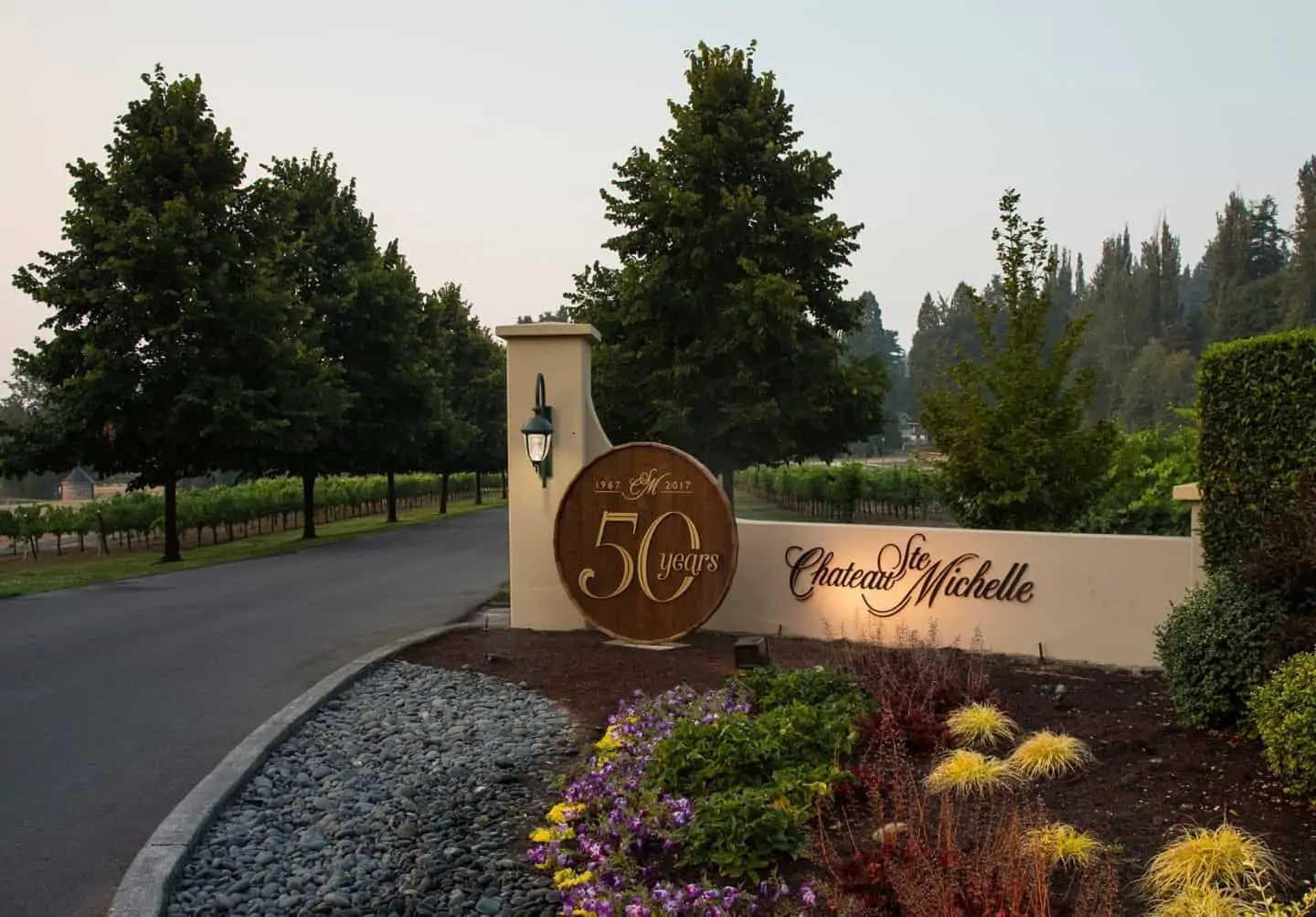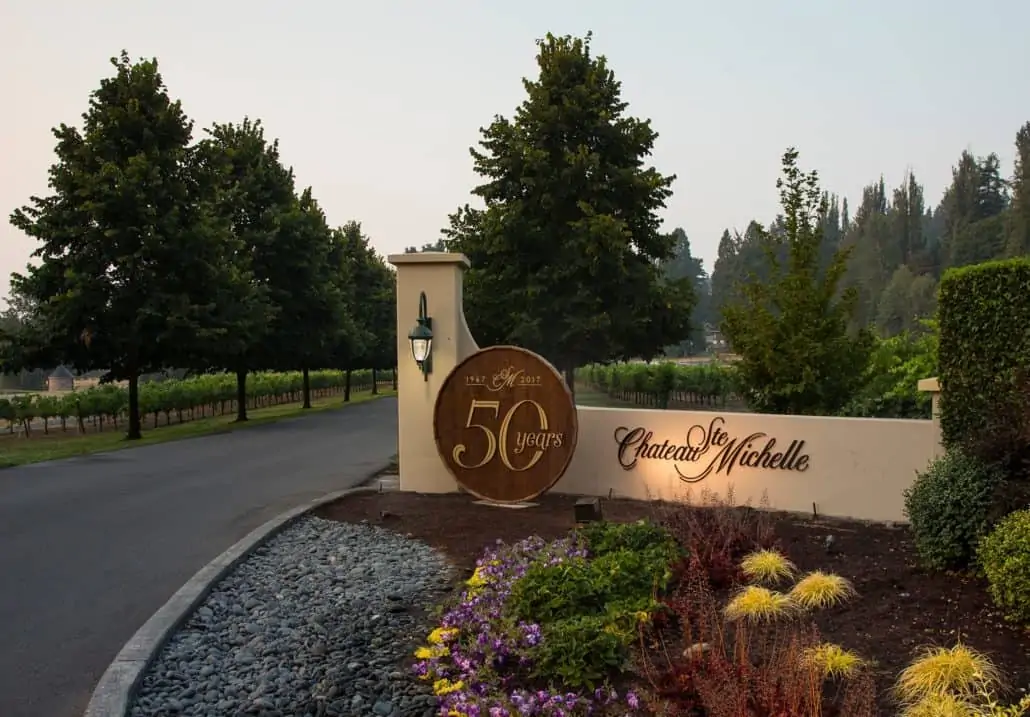 Chateau Ste Michelle, Woodinville
As one of the most recognizable mansion estates in Western Washington, Chateau Ste Michelle hardly needs an introduction to wine aficionados. But it does continue to deserve accolades for the wine-tasting experience in rural Woodinville, about 20 miles from Seattle. This is sipping and sampling in grand style, with genteel tasting rooms spilling into one another with high-end vintages presented elegantly with unrivaled wine expertise. Because of their dedication to making great wine, Chateau Ste Michelle is guaranteed to stay on any list of the best Washington wineries. 
Bring your own lawn picnic and spend the day at the chateau, or come for a summer concert evening with big-name crooners such as Elvis Costello, Kenny Loggins, Chris Isaak, James Taylor and Chicago.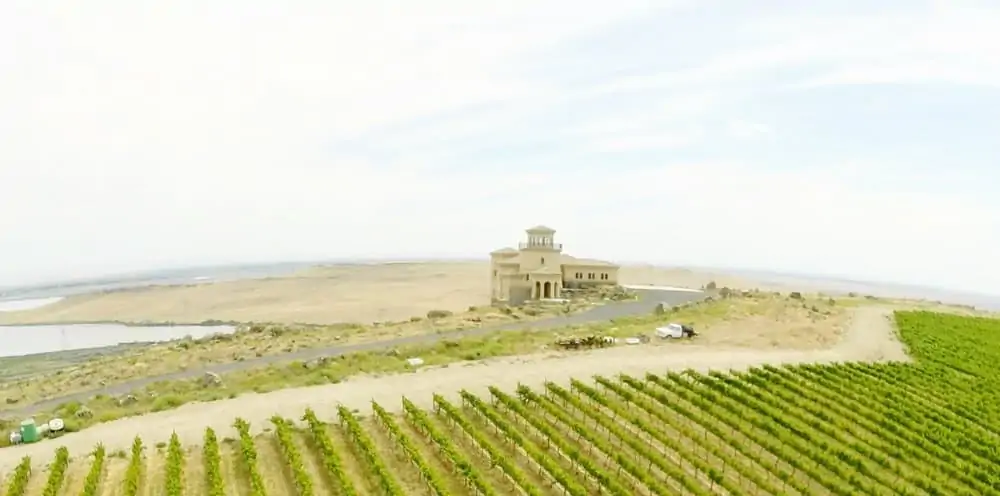 Alexandria Nicole Cellars; Prosser, Woodinville, and Paterson
Alexandria Nicole Cellars actually has three tasting rooms now, including the estate grounds of Destiny Ridge Vineyard in Paterson. Adventurous wine tasters can stay overnight at Destiny Ridge with tiny-house "glamping" in the vineyard.
If your wine adventure centers around Woodinville, the Alexandria Nicole tasting room there has a special treat: a secret room hidden behind a bookshelf, entered by pulling on a John Le Carré mystery. This is where to get a swig of their signature limited-production "library wines."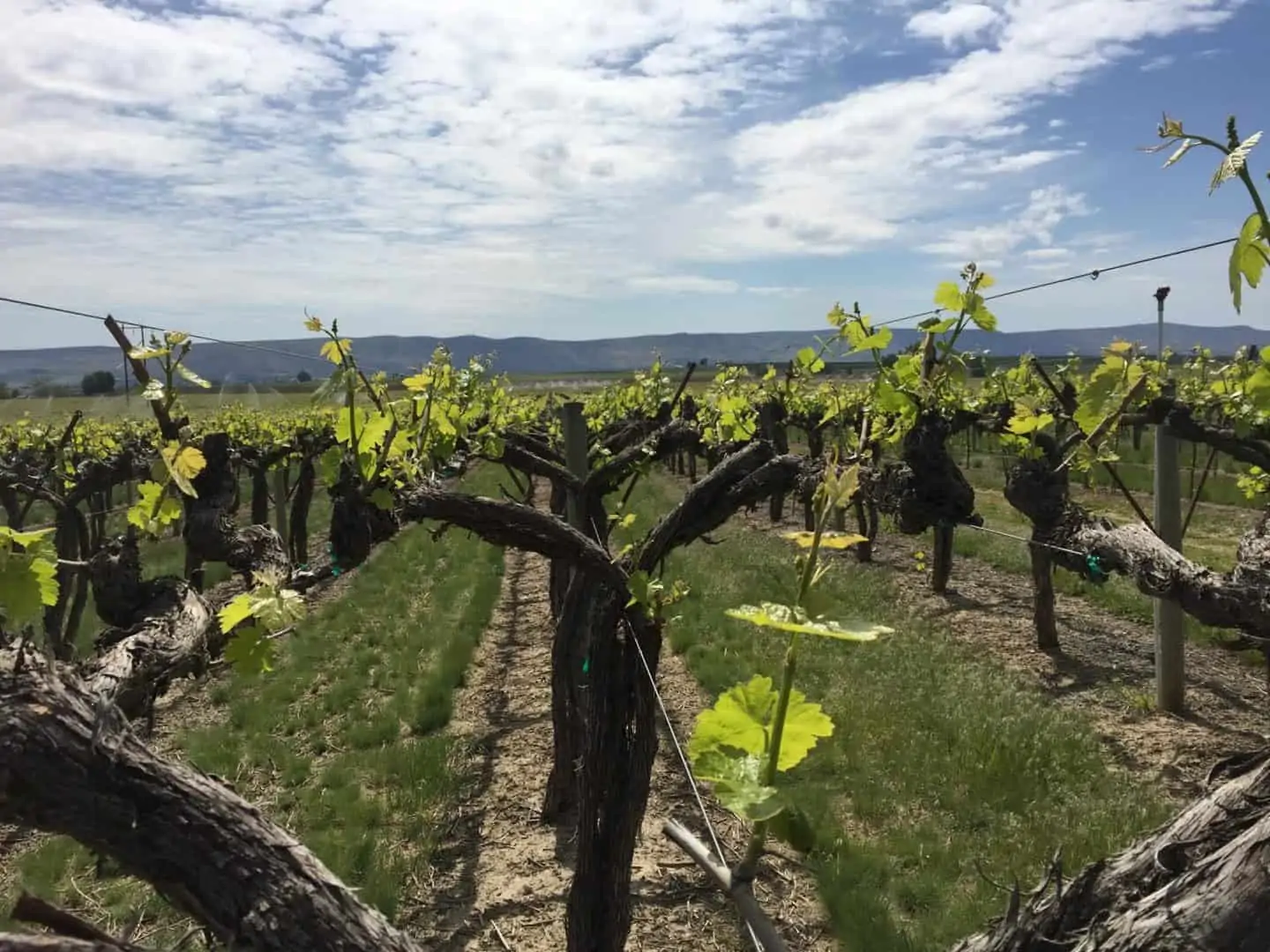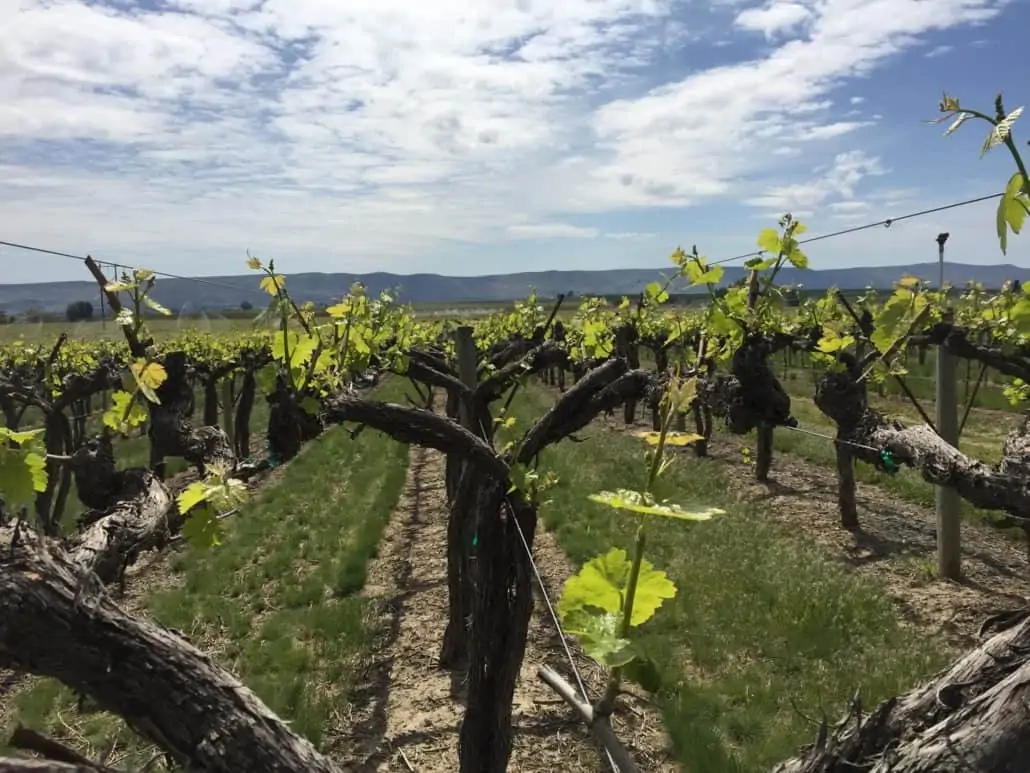 Harbinger Winery, Port Angeles
Nestled inside a former logging truck stop on the pristine Olympic Peninsula, Harbinger Winery epitomizes its trademark surroundings as the gateway to Olympic National Forest. Home to majestic rainforests, Dungeness crab and endless rambling lavender fields, the area puts the "wild" in "wilderness." Varietals from this "wet side" of Washington lean toward the eclectic, and Harbinger offers some of the best in what they call the four food groups: wine, chocolate, cheese, and beer.
After surviving a serious small-plane crash, owner Sara Gagnon gained a new outlook on life, starting her own artisanal winery with a determination to "Step Forward and Be the Harbinger of Your Own Dreams."  She's certainly made that motto live and thrive in the rainy wine-soaked town of Port Angeles.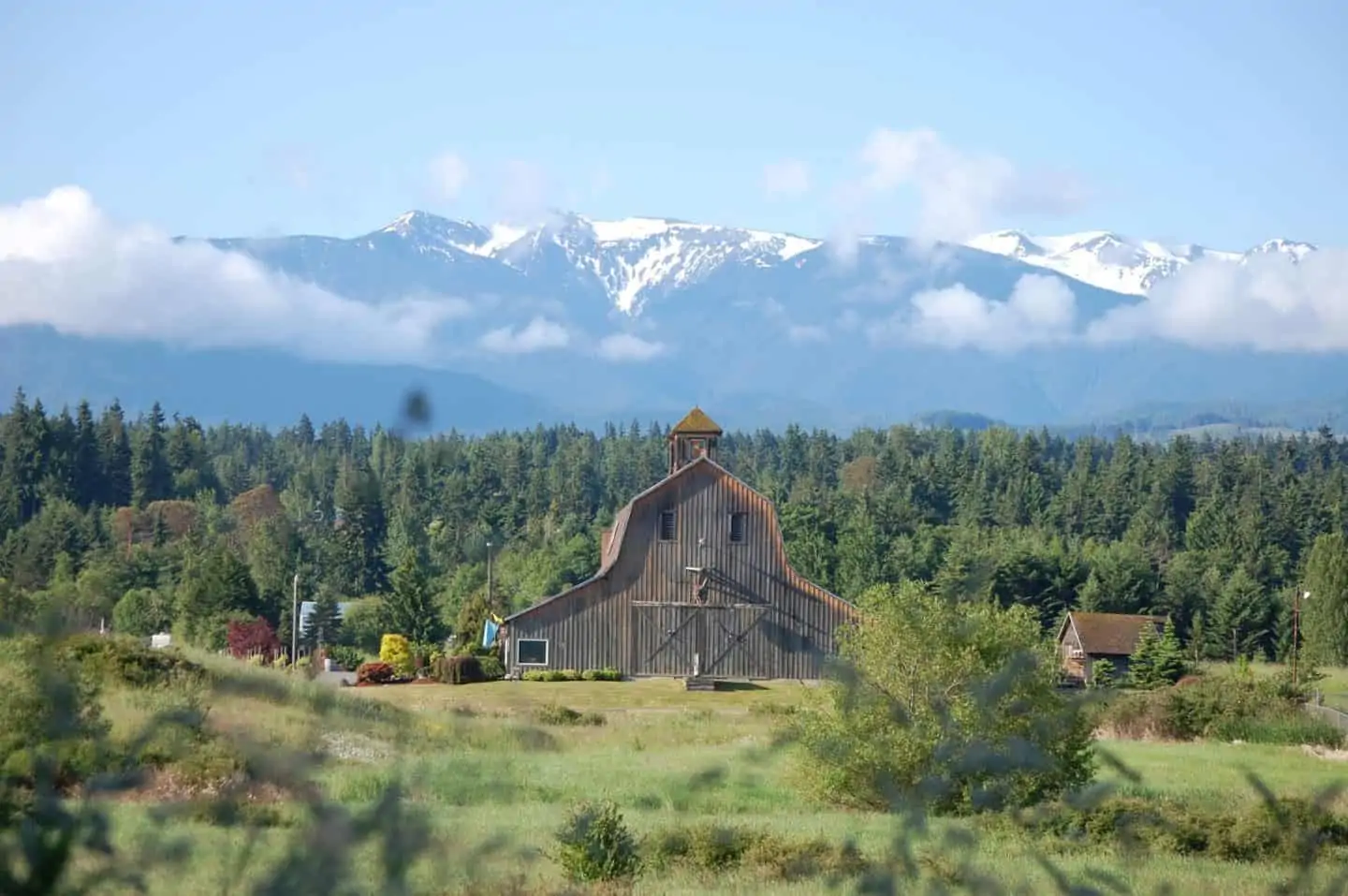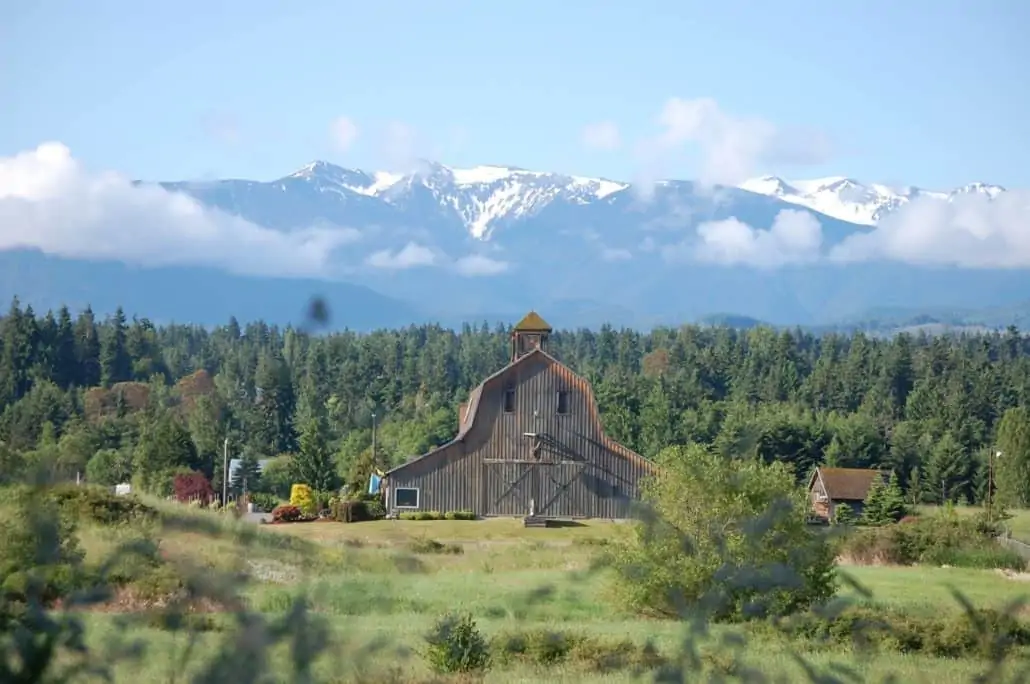 Olympic Cellars, Port Angeles
It's all about lady-power at Olympic Cellars in Port Angeles, home of the famous Working Girl Wines, including Rose the Riveter and Go Girl Red. After more than two decades as a high-powered tech-exec for Texas Instruments, co-owner Kathy Charlton bought a bankrupt winery on the Olympic Peninsula and turned it into the fabulous Olympic Cellars. Its renowned concert series features jazzy ensembles and groups such as The West Coast Women's Blues Revue and the Fat Chance Band.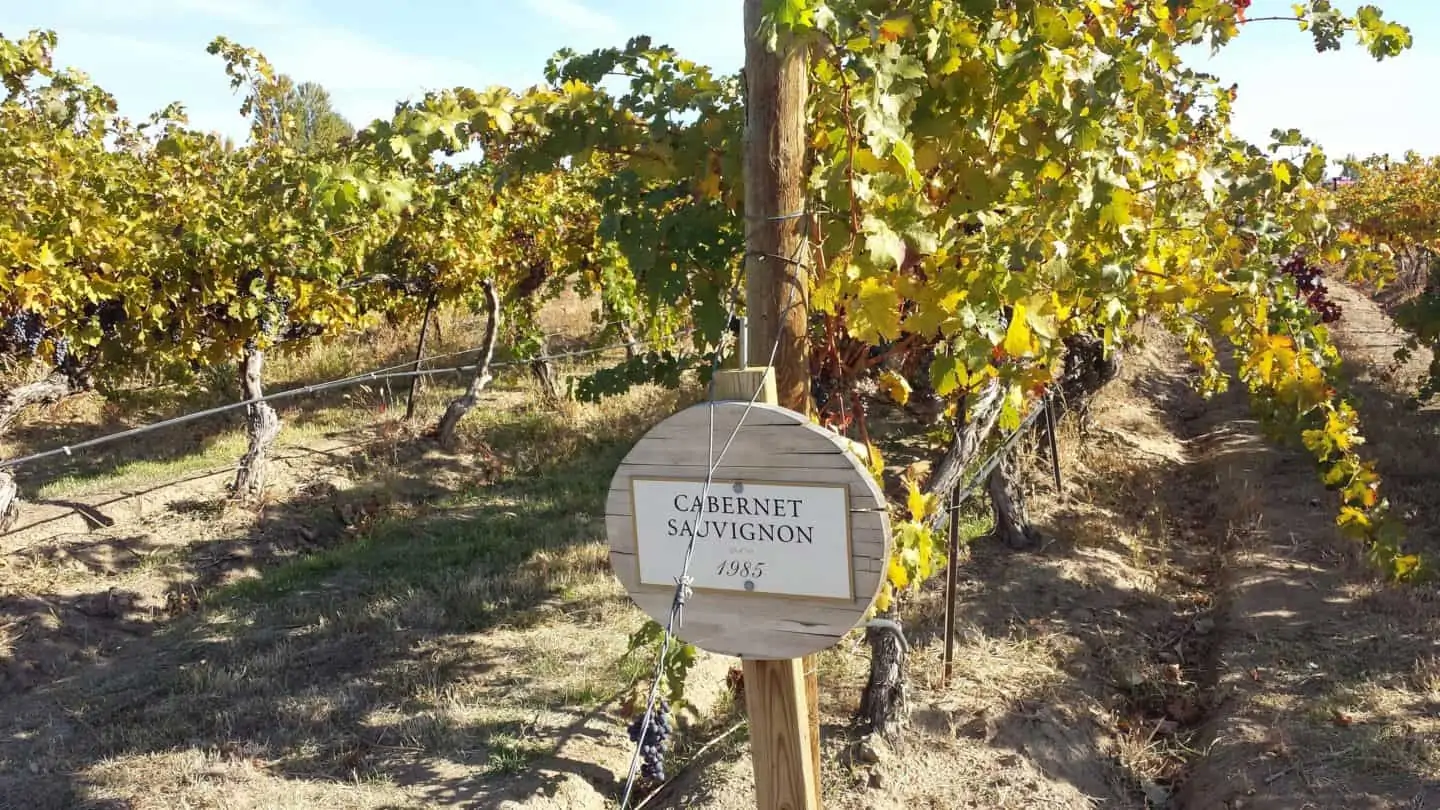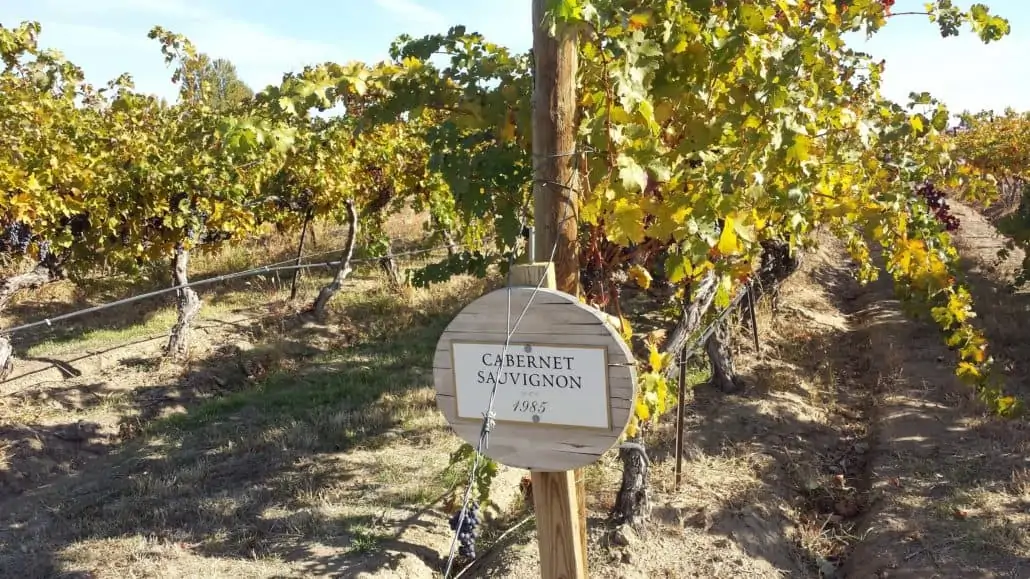 Cave B Estate Winery, Quincy
The Columbia Gorge AVA is defined in many ways by Cave B, an estate winery in Quincy, home to the Gorge Amphitheatre and its freestyle camping concerts in the middle of nowhere. But that's exactly the draw: a true winery getaway with nothing to do but sip vino and go hiking, kayaking and mountain biking.
Book a room (well in advance) to stay at the Tom-Kundig-designed winery inn, surrounded by vineyards and overlooking the Columbia River Gorge. Don't worry, it's not all about outdoor activities – you're more than welcome to wine-and-dine all day and night or indulge in a hot-stone massage. This is one of the best Washington wineries if you want to get away from it all!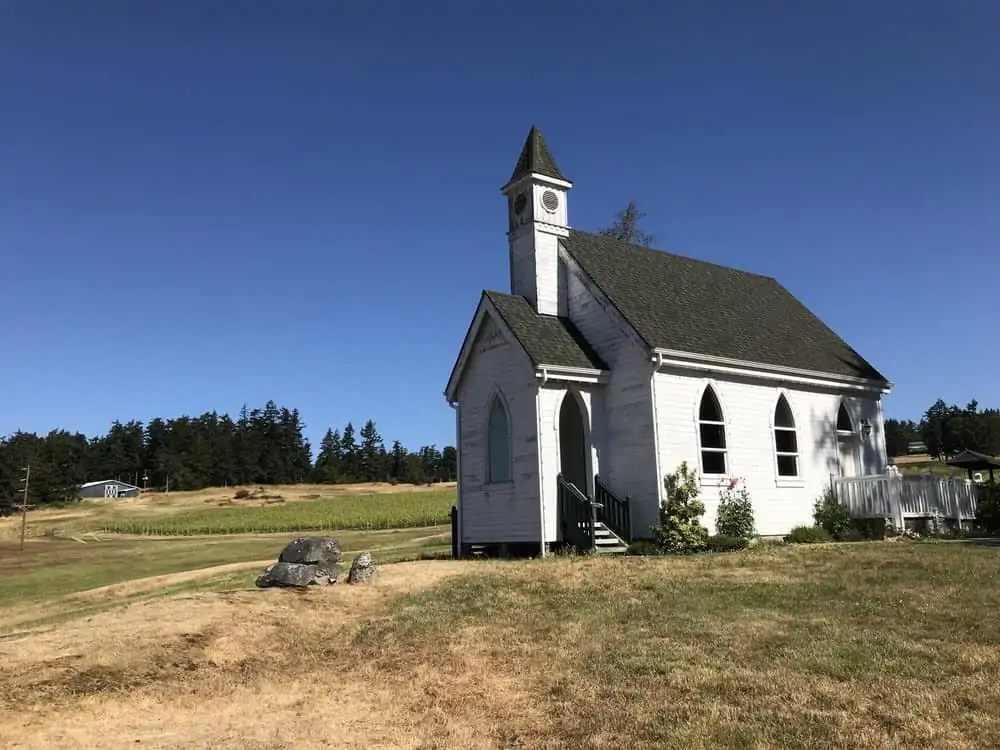 San Juan Vineyards, Friday Harbor
People visit the San Juan Islands for many reasons, not the least of which is to view Killer Orca whales in their native surroundings. But there's another motivating factor to cross the Strait of Juan de Fuca, one that oenophiles like to keep to themselves: the destination winery known as San Juan Vineyards. Located on a winding country road just minutes from the lively port town of Friday Harbor, San Juan Vineyards is known for its award-winning estate Siegerrebe and Madeleine Angevine vintages, available in the quaint onsite tasting room.
The Washington wine region puts on few airs and even fewer pretensions, in spite of its prestige rivaling the kissing-cousin vineyards and wineries of California. Similar to hundreds of high-tech entrepreneur millionaires strolling the streets of Seattle in comfy jeans and hoodies, the wineries of Washington do things their way: earthy, eclectic and pretty darn successful. Who says you can't have your wine and drink it too?
Conclusion and Washington Wineries Resources
We hope you enjoyed our guide to the best Washington wineries. Go ahead and venture beyond California's wine regions. You will be happy you did. The diversity and quality of Washington's wine country are becoming less of a secret, so get out there ahead of the crowds!
We want to thank the Washington State Wine Commission. Please visit their website if you want to research wineries and plan your trip to the best Washington wineries.