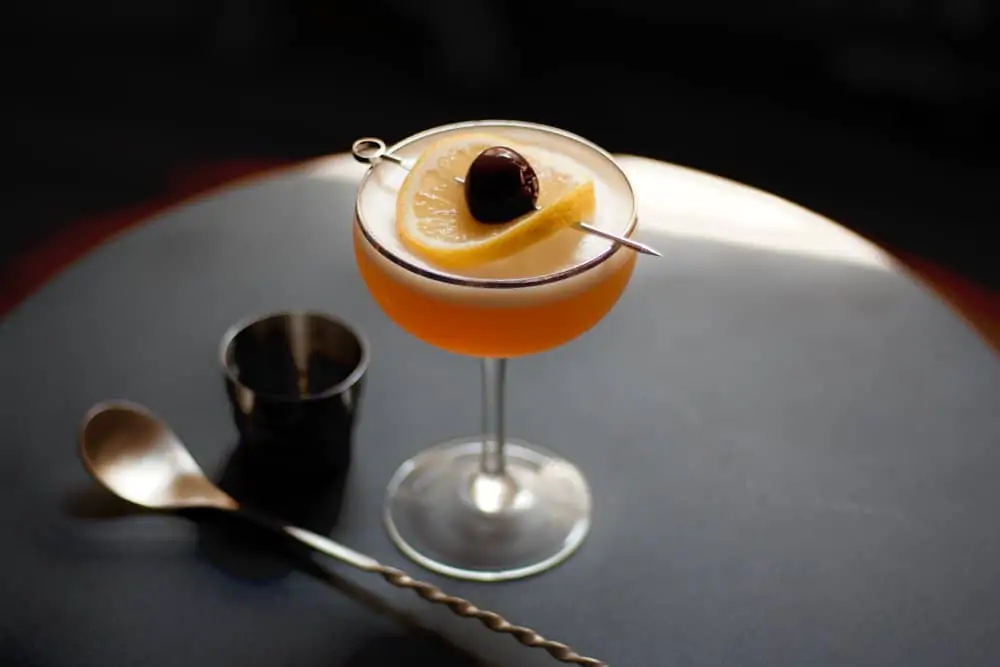 How to Make a Whiskey Sour?
The whiskey sour is a delightful tart, balanced drink dating back to the 1870s. It uses bourbon and lemon juice as the main ingredient, and it's that type of drink that hooks you right after the first sip.
If you're looking for the best whiskey sour recipe, you've come to the right spot. This article will provide you with detailed instructions on how to get the most out of this timeless drink.
Whiskey Sour – What You Should Know
Originally, the whiskey sour recipe included whiskey, sugar, lemon juice, and egg white. The egg white was used to tame the tart flavor and provide a smoother texture. In modem times, the egg has become an optional ingredient, and you may notice that many bars today serve this cocktail without it.
You can go for the egg white in your recipe if you want to stick to tradition and add a bit of protein into your drink. Just remember to shake the ingredients without the ice first (called a dry shake), and then repeat after adding the ice. This way, you blend the ingredients more efficiently.
Removing the egg white isn't the only thing that changed with this recipe. The cocktail has many other variations, from red wine additions to sweeteners, juices, and fruits. For example, when adding red wine, it becomes New York Whiskey Sour.
In this article, we'll stick to the basics. We spike our cocktail with bourbon and egg white and top it with bitters for a complimentary note. You'll be good to go so long as you follow the portions and instructions below. You can find some great bourbon options to use in this recipe here. 
Whiskey Sour Recipe Ingredients
2 ounces of bourbon

¾ ounces of freshly squeezed lemon juice

½ ounces of simple syrup or maple syrup

½ ounces of egg white

Angostura bitters for garnish
Note: To make simple syrup, add ½ cup of granulated sugar and ½ cup of water to a saucepan over medium heat. Stir the sugar until dissolved, let it cool, and pour into a glass jar. Alternately, add maple syrup.
The key to the perfect whiskey sour cocktail is in the ingredient balance. Even though the cocktail is customizable, you want to stick to the quantities provided above if you're making it for the first time. Once you master the recipe, you can start to experiment more.
Now let's jump into the instructions.
Whiskey Sour Recipe Instructions
There are four simple steps to make a perfect whiskey sour.
Dry shake the bourbon, simple syrup, egg white, and lemon juice for 30 seconds.

Add ice to the mixture and shake until it's well-chilled.

Serve the cocktail in a coupe class.

Add Angostura bitters to garnish. Three to four drops will do.
Best Whiskey Sour Recipe
Whiskey sour never seems to go out of fashion. This 150-year-old recipe is still a staple in bars across the world. Even though it went through numerous variations, the classic version with the egg white is still our favorite.
We recommend making your whiskey sour both with and without the egg white and decide which option you prefer. Hopefully, this article has provided you with enough information to make a perfect whiskey sour for you and your friends to enjoy on your next get-together.