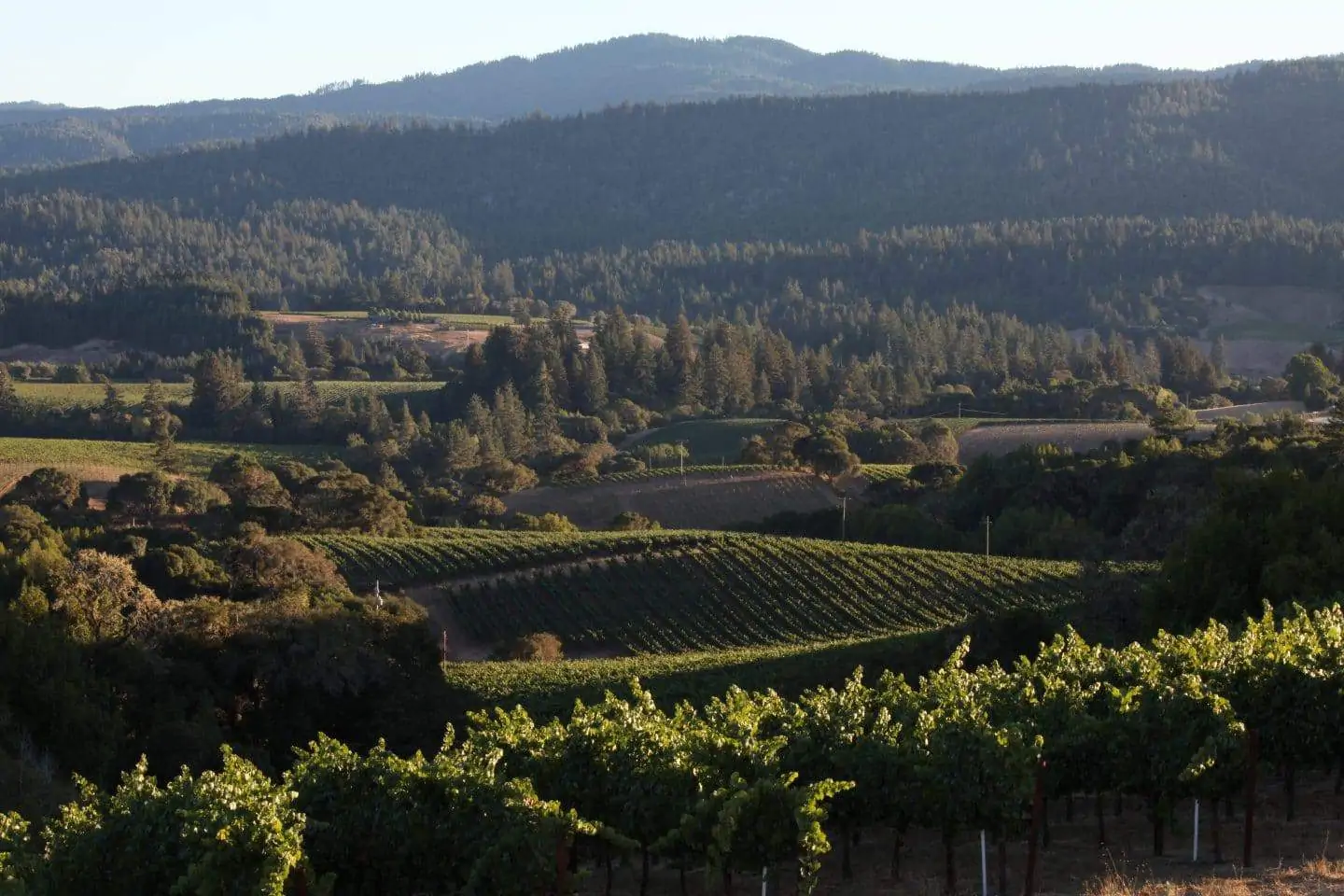 What makes Medoncino and the Anderson Valley wineries so special? First off, Mendocino County is unbelievably beautiful. The landscape is an unspoiled combination of rugged coastline and dense Redwood forest located along the Northern Coast of California. The Pacific Ocean waters are cold here the year-round, so you get moderate weather most of the time. You also get a thick blanket of fog along the coast.
Amazingly, the general public is still relatively unaware of this award-winning wine region.  Local producers, including the Anderson Valley wineries, are crafting some of the best wine in California.
A trip along route 128 will take you through the heart of the Anderson Valley wineries. Follow Route 101 North of the Sonoma wine region and then branch off to the Northwest on route 128. Soon you will enter this lush forested region. Here, the rich soil produces balanced wines on unspoiled land. You will be happy to know that Mendocino and the Anderson Valley wineries are at the forefront of organic and biodynamic wine production. These "clean" wines fit perfectly in this pristine environment.
The region is large and features 10 diverse appellations. Make sure you set aside plenty of time. A trip to Mendocino should be relaxing and there are enough Anderson Valley wineries to keep you busy for a few days.
Our Top Mendocino and Anderson Valley Wineries
Pacific Star Winery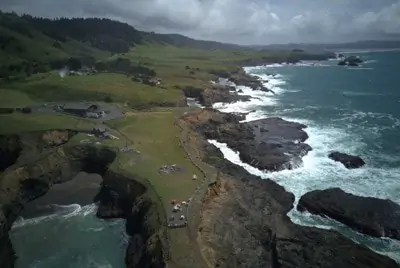 Pacific Star Winery is a redwood and stone bar that is nestled into a cliff along the Pacific Ocean. Breathe in the salty air while you sip six tastings for only $5. Their most celebrated wines are Orange Muscat, Dad's Daily Red, and It's My Fault Red and White blends. People love the ocean views, easy parking, tasting room bites like cheese and salami. There are also random whale sightings.
The winery sits along the San Andreas Fault. Which explains the pun on their wine "It's My Fault". Vincent is the resident wine dog, a cute French Bulldog. Plenty of picnic tables and Adirondack chairs to make this winery a breathtaking stop in Mendocino.
Pacific Star Winery 33000 N Highway 1, Fort Bragg, CA 95437 707-964-1155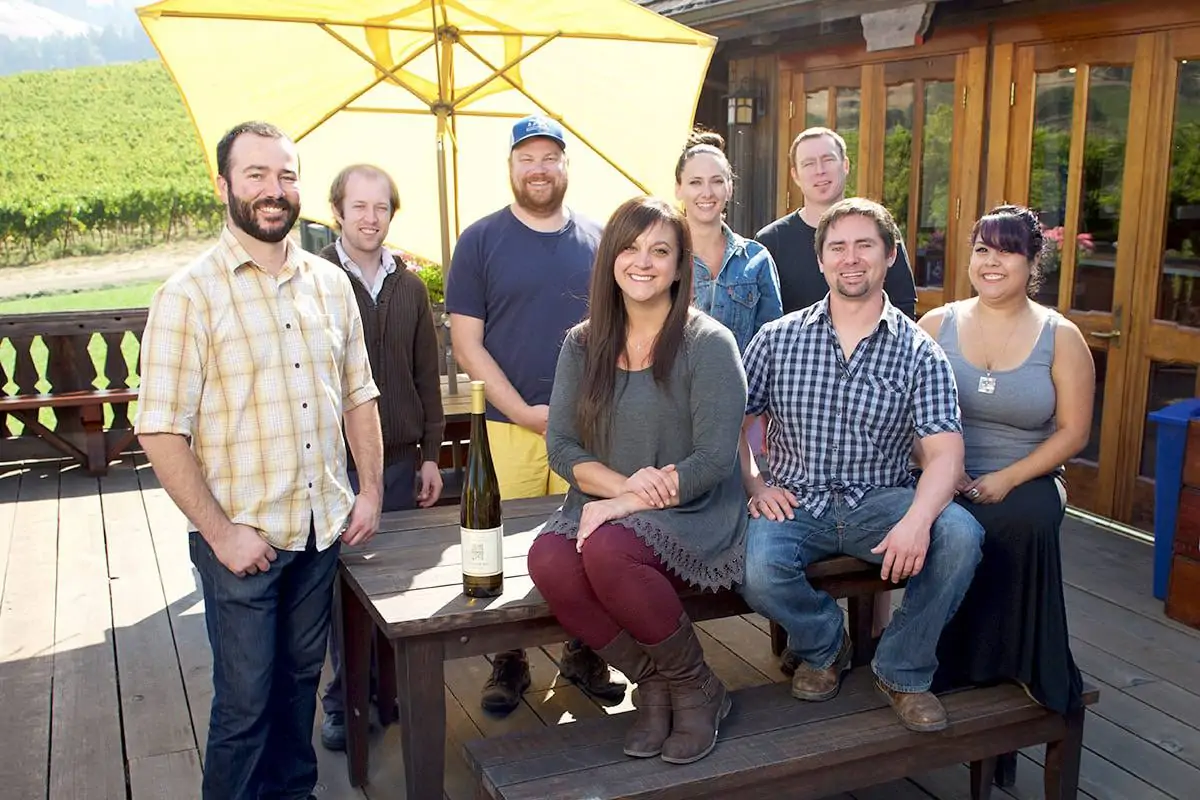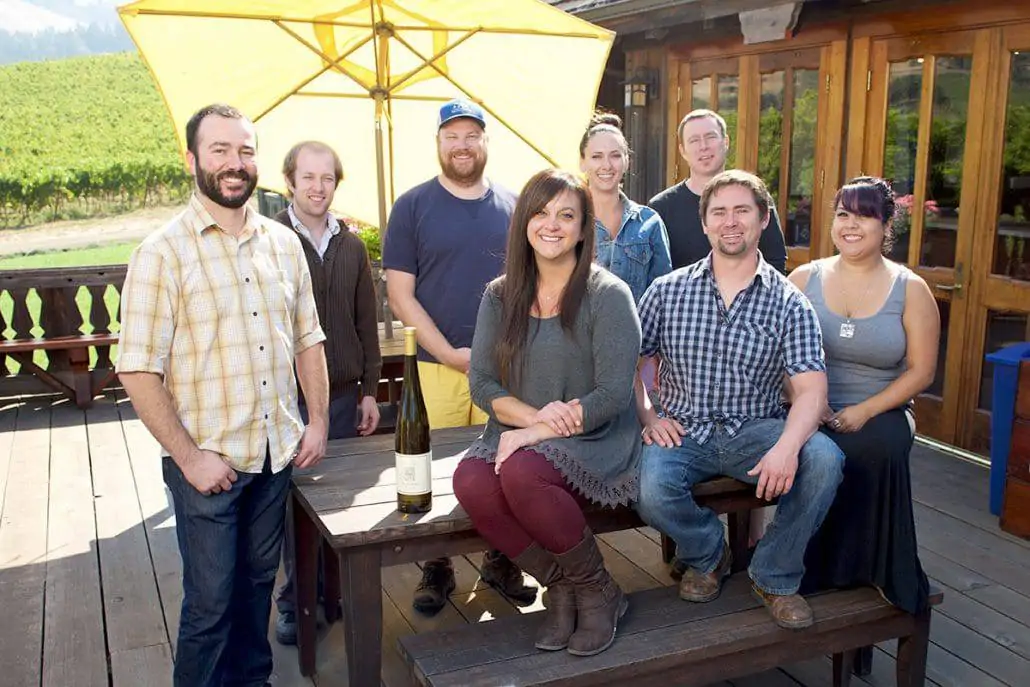 For over 40 years, the Navarro family has been producing wine (even non-alcoholic wine) in small lots. The wine is only available in their tasting room or online. They offer tours twice daily, but reservations are required because of the small winery staff size. They have a deli onsite to enjoy artisan meats and cheeses (direct from their farm) with their wine tastings. For the kids, they have non-alcoholic Pinot grape juice. The tasting room is inspired by a vintage barn, rustic and intimate, you can enjoy sprawling views of the Anderson Valley. They are dog-friendly and even have their own pooch playground. The best part? Their tasting menu features over 12 wines, so there is something for everyone. This is definitely one of the best Anderson Valley wineries to visit with the kiddos.
Navarro Vineyards & Winery 5601 Hwy 128. Philo, CA 95466
Lula Cellars is located in the heart of the Pinot Noir region in Mendocino County. It is named after the winemaker's Grandmother, Lula. While their top wines are made from Pinot Noir, they also offer Zinfandel, Gewurtztraminer, and Sauvignon Blanc. The tasting is just $5. Cheese and chocolates are offered to accompany the wine. The tasting room is a converted old tractor shed. It is open until 6 pm, so it's a great last stop as other wineries close much earlier. The winery is dog-friendly and they even have their own winery dog, Honey. Visitors call this small production winery a "hidden gem". Make sure you seek it out when you visit the Anderson Valley wineries.
Lula Cellars 2800 Guntley Road. Philo, CA 95466 707-895-3737


This breathtaking vineyard boasts views of magnificent oak trees and towering redwoods. The grapes are harvested using sustainable, hands-on farming practices to produce high-quality wines. The tasting room is open daily and offers tastings for just $5. They host fun events throughout the year. The events include monthly wine club parties and the Mushroom, Wine, and Beer Festival in Mendocino County.
One of their most popular wines is their Pinot Gris. It's a refreshing wine with notes of nectarines, citrus blossoms, and ripe tangerines. Other offerings include the Estate Riesling and the Petite Syrah.
Toulouse Vineyard 8001 Hwy 128. Philo, CA 95466 707-895-2828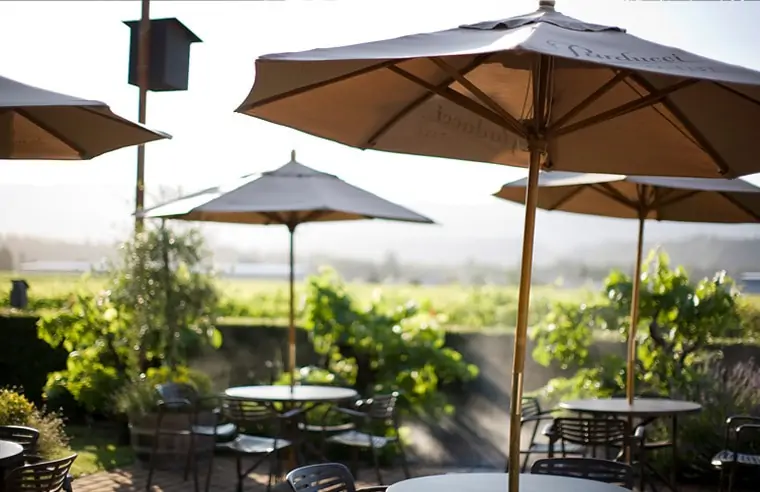 This family-run winery has a legacy of winemaking that spans 85 years. Known as the oldest winery in Mendocino, they are celebrated for handcrafting artisan wines. Visiting the tasting room, you'll be greeted in an intimate space with family photos retelling the Parducci winery's history.
Tastings are just $5 and tours are offered with reservations and include a knowledgeable guide with visits to the Redwood Barrel Room and wine-aging cellar. The tasting room is open daily. One of the wines favorited by visitors is the True Grit Reserve Cabernet which has rich aromas of creme de cassis and fresh mint, flavors of cherry liqueur, and warm exotic spices.
Parducci Wine Cellars 501 Parducci Road. Ukiah, CA 95482 707-463-5357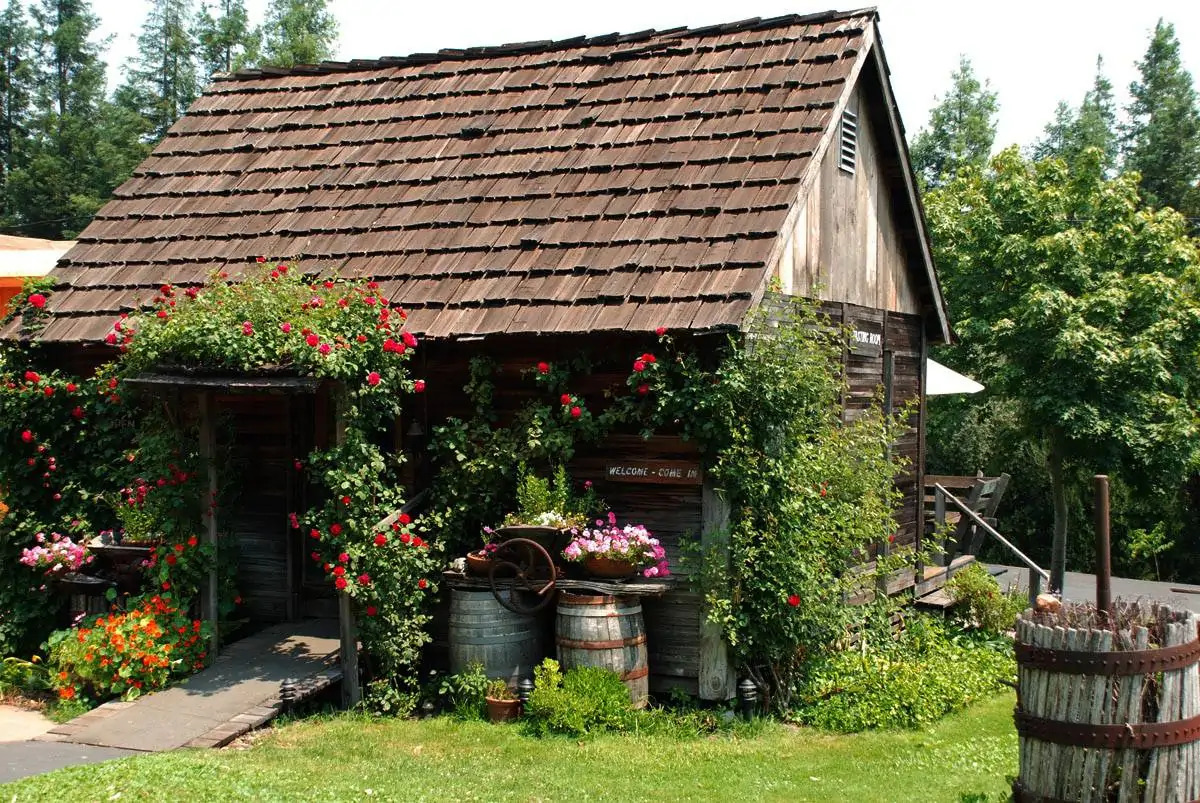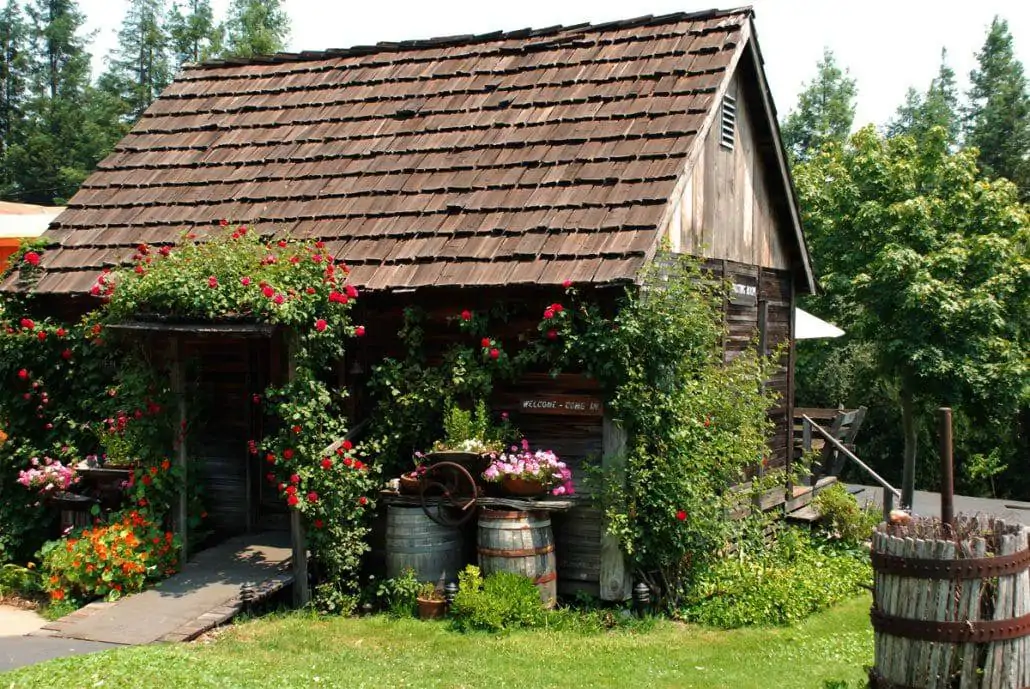 Husch Winery sits on a 60-acre ranch and is one of the oldest wineries in the Mendocino region, spanning three generations. Currently, they are producing 22 wines in small batches. The tasting room is a converted pony barn from the early 1900s. It is covered in ivy and beautiful flowers - like a secret garden for wine tasting!
Their daily favorites include a Sauvignon Blanc with aromas of lime, melon, and guava, and a Cabernet Sauvignon with notes of black cherry, anise, and earth. Tastings are complimentary with the purchase of a bottle and include 6 wines.
Husch Vineyards Winery 4400 Highway 128. Philo, CA 95466 800-554-8724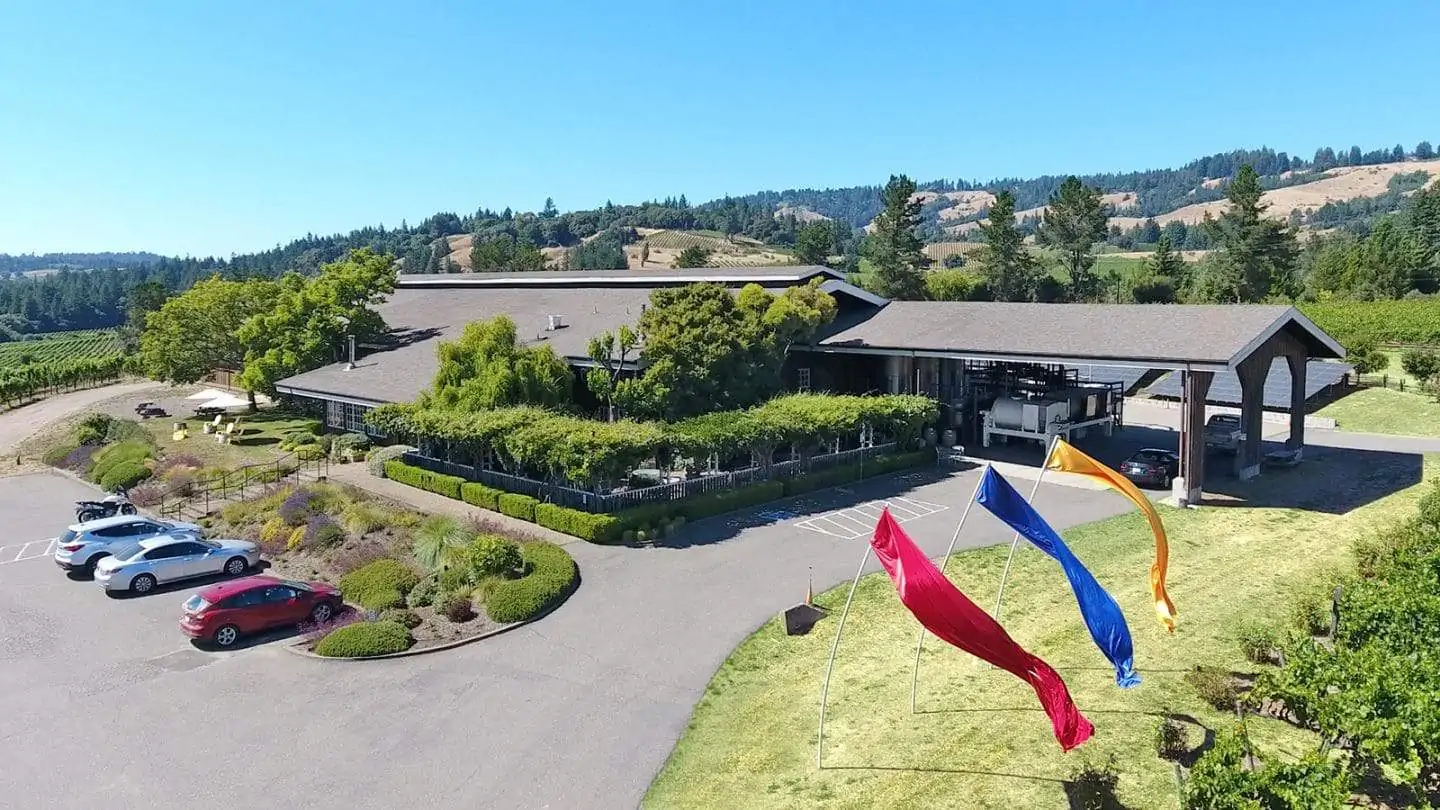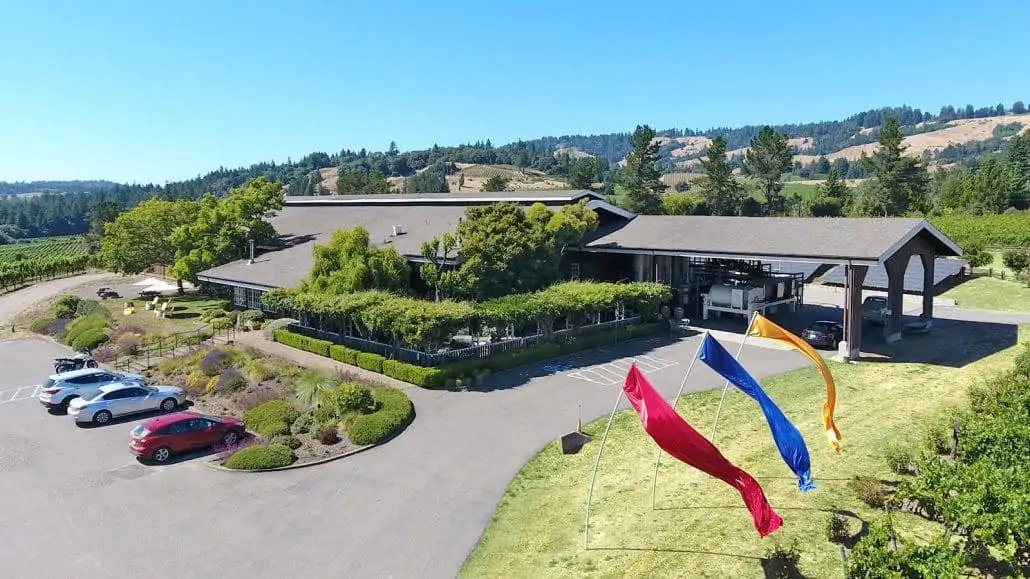 This family-owned winery was the former Holmes Ranch and remnants still remain of its history with a refurbished barn house, barn, and the original water tower. The garden courtyard is perfect for a picnic and their informal art gallery features folk art from around the world. Here you'll get to try many wines that are not available outside the winery, plus their special editions and sparkling wines. The tasting room is open daily. The Cellar Select Tasting with cheese pairings and Estate Tour requires a reservation. This is a great place to stop for a picnic lunch when you are visiting the Anderson Valley wineries.
Handley Cellars 3151 Hwy 128. Philo, CA 95466 707-895-3876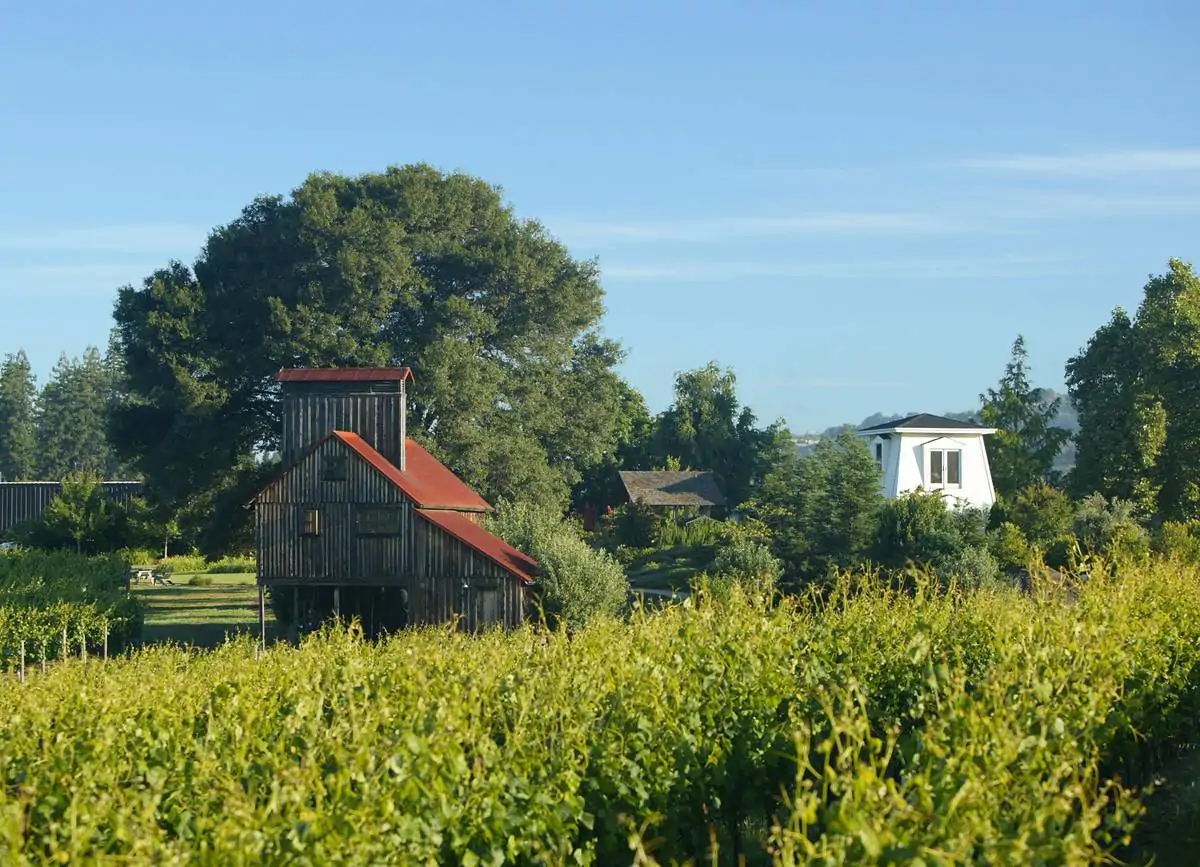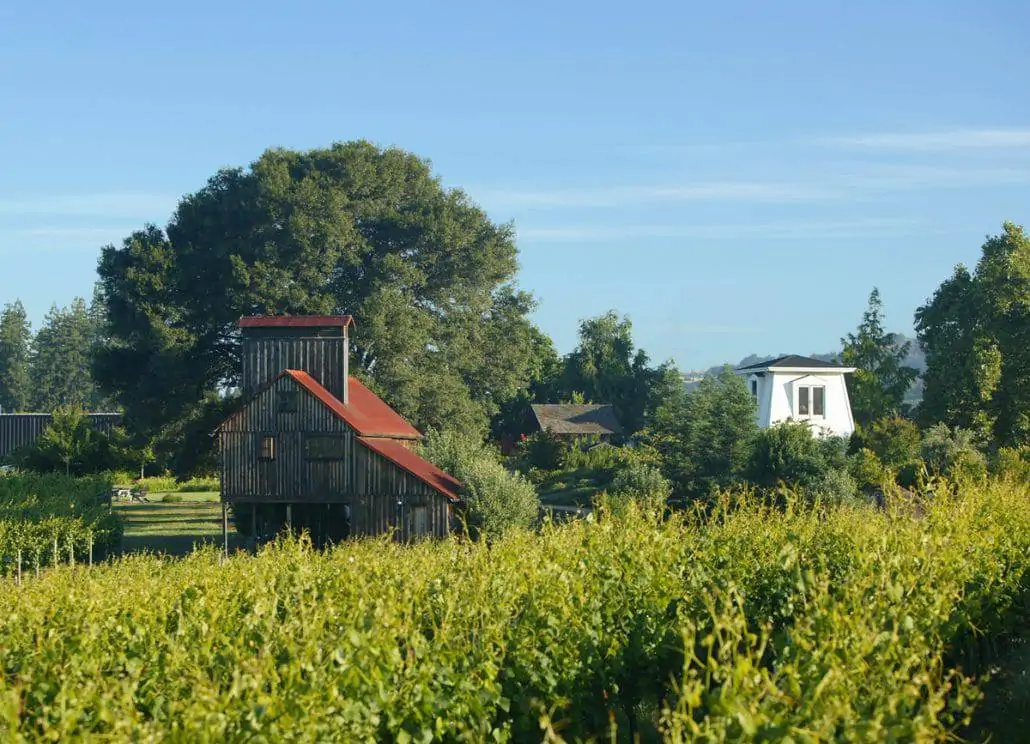 Goldeneye Winery is a member of the world-renowned Duckhorn Family of wines. This tasting experience is not like Napa though. They specialize in single-vineyard Pinot Noirs and offer a range of tastings starting at $15 to explore current releases and wines from their Migration Label. The winery is nestled in the beautiful countryside and features a tasting room with an outdoor terrace overlooking the vineyards. Bottles range from $40-$120 and include a Sparkling Rosé, Pinot Gris, Pinot Noir, and Gewurtztraminer.
Goldeneye Winery 9200 Hwy 128 Philo, CA 95466 707-895-3202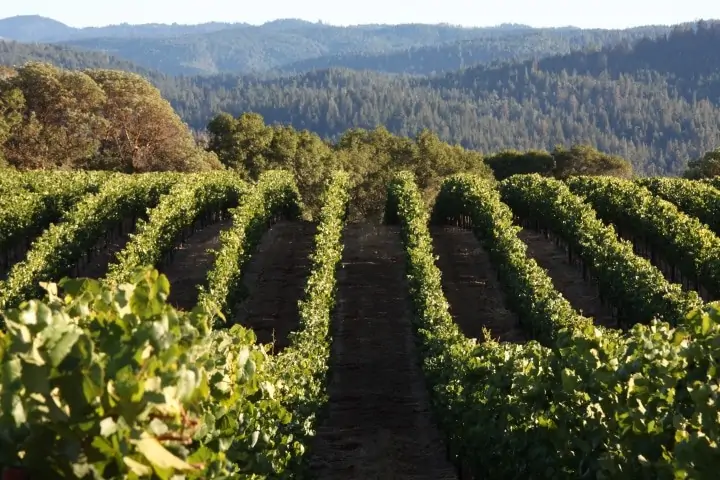 A magical place in Mendocino County where they make only Sparkling Wine? This winery is definitely a champagne lover's best friend. Roederer knows a thing or two about winemaking as they have been doing it for over 200 years. Their menu is simple. Two Bruts (blanc and rosé) and two L'ermitage. The tasting room is designed to express the relaxing charm of the Anderson Valley. You can pre-order a picnic lunch and have it ready for you upon arrival to enjoy with your sparkling wine. The tasting room is open daily and tours are available by appointment. Tasting fee is $10 and is waived with bottle purchase. This is the best Anderson Valley winery for lovers of the bubbles.
Roederer Estate 4501 Hwy 128 Philo, CA 95466 707-895-2288
Phillips Hall Winery
Phillips Hall will take you back to the days of Tom Sawyer. You will be drinking wine underneath a willow tree, roaming the grounds,  visiting the onsite apple drying facility, and taking in the rustic charm of this centuries-old place.
The pinots are the most popular wine, but their Chardonnay has been known to convert red wine drinkers. The tasting room is a restored barn that is surrounded by apple trees. Guests are welcome to enjoy a picnic on the grounds and charcuterie boards with a selection of meats and cheeses (imported from France) are available for purchase. The tasting is $10 per person for 4 wines.
Phillips Hall Winery 5101 Hwy 128. Philo, CA 95466 707-895-2209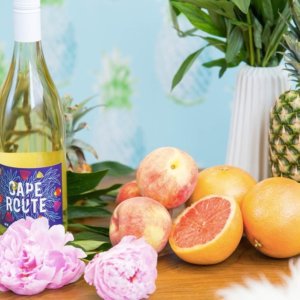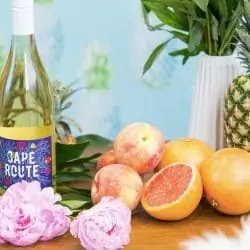 You love wine. You want an easy way to enjoy unique and exciting wines at […]
Read More