Wine tasting in California's wine country is a joyous experience. Even looking for vegan wine tasting options can be a breeze with many great options. Planning a vegan wine tasting trip just requires a little more advanced planning. Not every winery is going to offer vegan options, so we hope to make it easier for you. This tasting plan for the Napa Valley features some top wineries with Vegan wines available. We will put together options in the other major wine tasting regions of California soon.
Here is a quick explanation why we even need this list for vegan wine tasting. Many of you are probably thinking, wine is make of grapes and grapes are fruit. Vegans eat fruit of course. So what's the deal with wine? Consumers like their wine to be clear. White wine is expected to be clear, not cloudy. Many wine consumers equate the clarity of the wine with the quality. This even extends to red wines to a degree.
Wineries like to sell wine. If consumers want clear wines, the wineries are going to give them what they want. When you make wine from grapes, there are sediments that form during the process. These little particles are suspended in the liquid and make it cloudy.
This is where the process of "fining" comes in. Winemakers discovered methods for removing these solids from the wine. This allows them to deliver clear wines to consumers. So what is the problem for vegan wine tasters? Unfortunately, the majority of wineries use animal proteins to bind with and consolidate the tiny particles, The combined particles then fall to the bottom as sediment and this allows for easy removal. Egg whites, collagen (animal protein), and even a substance extracted from fish bladders are used to bind with the tiny particles and force them to settle. The wines aren't labeled with substances used for fining, so vegans need to do their research.
Fortunately, we've done some research for you and we are happy to share it.
Here are five great options for vegan wine tasting in Napa.
Enjoying this article? Come like us on Facebook.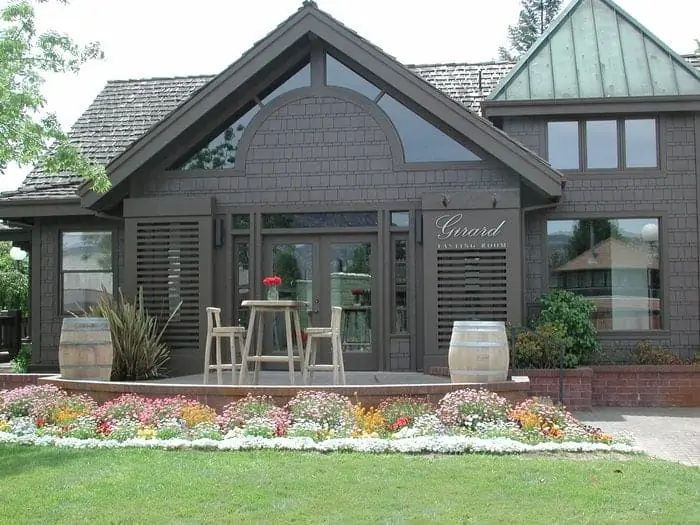 6795 Washington Street
Yountville, CA 94599
You can visit this vegan-friendly winery in Yountville. Girard produces high-quality Napa wines and has been since 1975. They offer a seated tasting for $30 by reservation. Girard doesn't use any animal products in their winemaking process. All their vegan wines are sourced from top growers throughout the valley. They produce a wide range of varietal wines. You can find much more than just Cabs and Chardonnay here. They offer Cab Franc, Petit Verdot and many other varietals that you will not find in most Napa tasting rooms. This is a nice range of vegan wines to add to your Napa wine tasting experience.
Try this vegan wine at home: Girard Sauvignon Blanc 2014
22989 Burndale Road
Sonoma, CA 95476
All wines at this Carneros-based winery are vegan-friendly. Ceja offers visitors five tastings from their wine selection for $20. They feature Pinot Noir, Syrah, Cabernet Sauvignon, Chardonnay and Sauvignon Blanc. They also have a red blend called Vino de Casa. Ceja Vineyards is a nice place for vegan wine tasting at the southern end of Napa/Sonoma. The famed Carneros District is the gateway to the vineyards and wineries of Northern California. The winery offers outdoor seating, so pack a lunch and enjoy vegan-friendly wines and a picnic. The tasting room is only open on weekends and you should reserve your tastings in advance.

Hagafen Cellars
4160 Silverado Trail
Napa, CA 94558  Hagafen Cellars follows Kosher standards when making their wine. This means no animal products can be used in any part of the process. Your vegan wine tasting experience at Hagafen includes 5 wines. The "current release" tasting costs $20. If you are a Priority Wine Pass holder, you will receive two tastings for $20. Hagafen also offers a reserve tastings, estate tours and they have a special VIP lounge tasting option. The tours and tastings are all by appointment, so make sure you book in advance. Hagafen offers a wide range of varietals and they even feature sparkling wines! 
Try this vegan wine at home: Hagafen Sauvignon Blanc 2016
2332 Silverado Trail
Napa, CA 94558
Judds Hill Winery doesn't use any animal byproducts for fining or stabilizing any of their wines. This is a great spot for vegan wine tasting. You can be confident that any of the wines they pour are vegan-friendly. They offer a standard and a reserve tasting. The standard tasting features five small production wines that are only available at the winery. You should set aside about an hour for the tasting. The tasting costs $25 per person or you can get two tastings for $25 with the Priority Wine Pass. The reserve tasting is $45 and features library, reserve wines and single vineyard cabs. The lineup for the reserve tasting is constantly changing.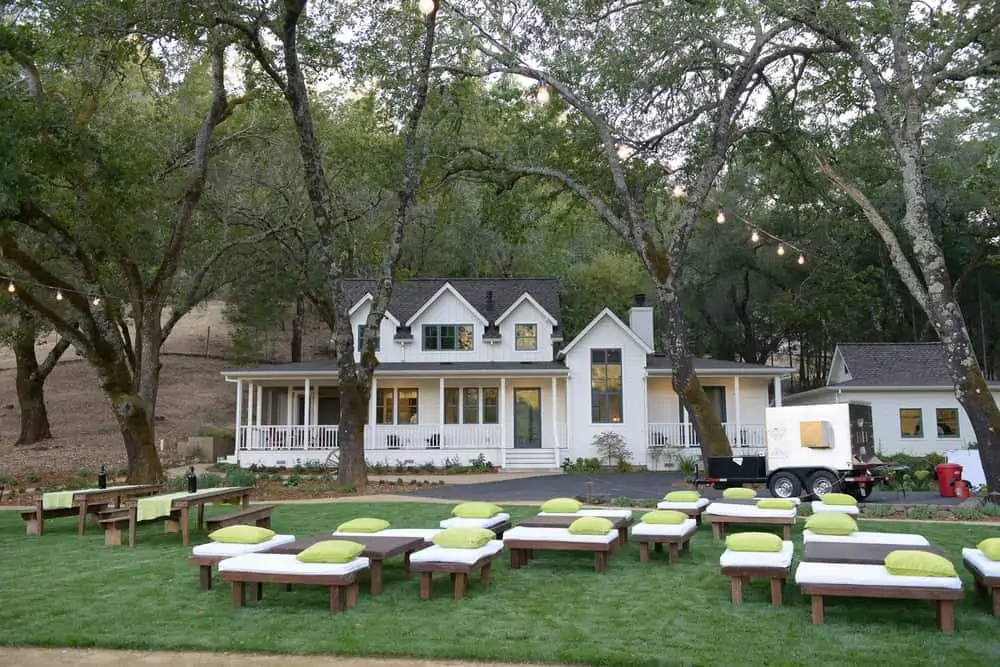 3130 Old Lawley Toll Rd.
Calistoga, CA 94515
It is easy to be overwhelmed by the over-the-top chateaus and preening wineries when you visit Napa Valley. Amici will give you a chance to recharge your batteries. This can best be described as a "winemaker's winery". The focus is on crafting memorable wines. The founders of Amici Cellars took a friendship and a love of wine and turned it into a successful business in a far corner of the valley. This is a nice option for vegan wine tasting in Napa. Many of their wines are vegan-friendly, like the Napa Valley Sauvignon Blanc. You can spend some time here getting a feel for what life is like in a working winery. The magic doesn't happen "behind the curtain" like it does at some of the fancier wineries in the area.
Try this vegan wine at home: Amici Napa Valley Sauvignon Blanc 2013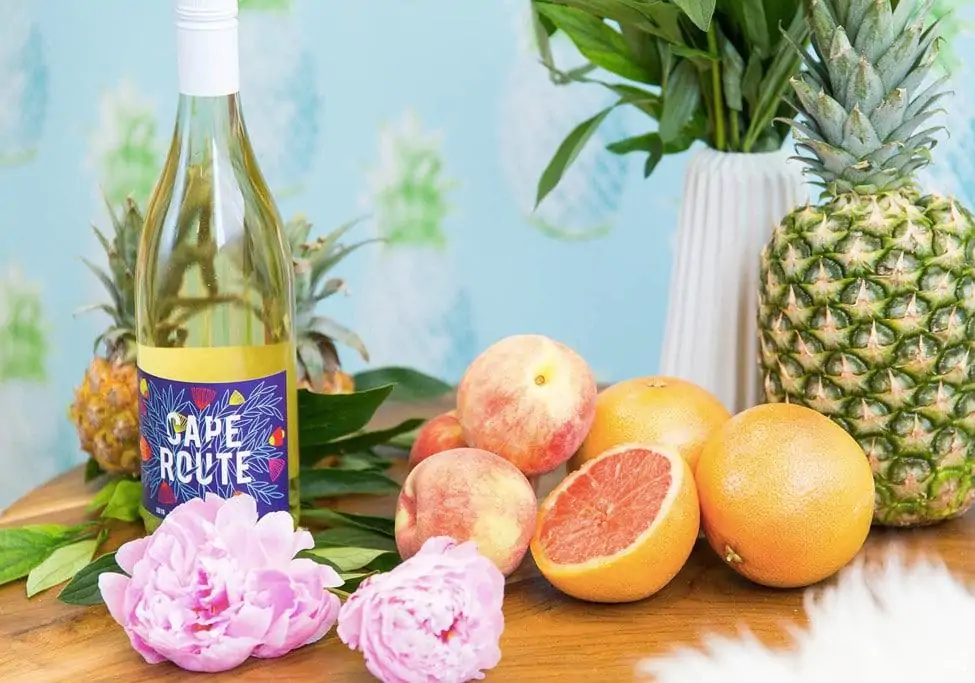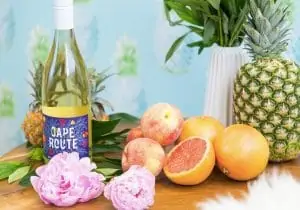 We will help you find the best wine club for your taste and budget. We feel these three clubs stand out after reviewing over 250 […]
Read More