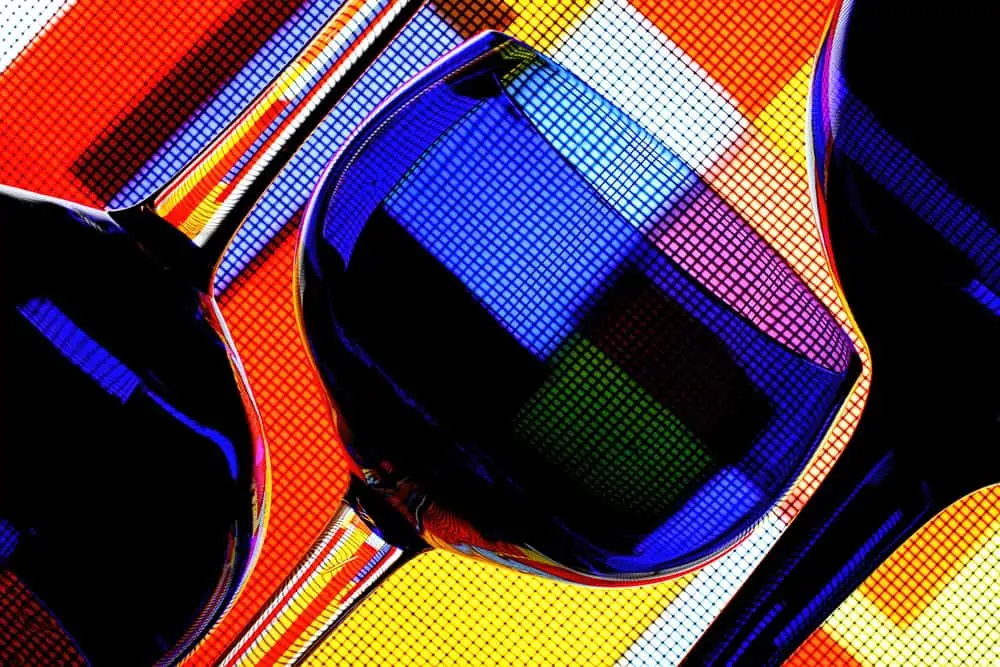 What Are Wine NFTs?
It seems that lately, everyone has been talking about Non-Fungible Tokens (NFTs). These digital certificates that authenticate ownership are applied in different industries, including music, art, food, and even watches. An NFT is a digital asset representing a real-life product and can't be traded for a product of equal value. This makes it a one-of-a-kind item whose ownership is recorded on a blockchain.
Now NFTs have entered the world of wine, opening the door to new and exciting possibilities on how to trade the beverage.
NFTs in the Wine Industry
While NFTs are a relatively new concept, the wine industry has been using blockchain technology for at least a decade to keep track of the provenance and authenticity of their bottles. NFTs are a new concept as they indicate the authenticity of a particular vintage and can also be traded as assets with their own value. This creates a new method for investing in wine. 
While digital products can be copied and replicated, NFT ownership certificates on the blockchain can't be counterfeited or hacked. This is what makes them valuable.
Several winemakers have become interested in asset-backed wine NFTs. One of the biggest names involved is Napa Valley's Yao Family Wines, founded by former NBA star Yao Ming. In April 2021, they released an exclusive wine named "The Chop" in an auction that included an NFT collection.
Wineries Are Already Issuing NFTs
Other wineries around the world are also using NFTs to promote their wines. The Chateau Darius in France has created NFTs for each vintage. The NFTs have unique artwork, two physical bottles, and wine storage facilities. "It's a way of getting my wines into multiple channels, finding new markets and new customers," said Mr. Pommier, the owner of the vineyard. "It's simply an imaginative way of marketing."
Oriol Illa, a wine merchant in Spain, started using the blockchain to give his customers more transparency. He wanted something more than a sticker to reassure his clients that the wine they were consuming was fully sustainable.
Blockchain technology imparts all the information about a specific vintage, from the chemicals used when growing the grapes to how many bottles are available for sale.
Mr. Illa then ventured into offering wine futures as NFTs. He sold wine still in barrels as NFTs in a pilot project that saw the whole lot sell out in two weeks. Purchased NFTs can be traded, kept, or sold back to the vineyard. In this way, Illa's consumers get a chance to invest in wine NFTs
Non-Traditional Wine Market
Tommy Jensen, the founder of the blockchain trading platform WiV Technology, explains that asset-backed wine NFTs attract non-traditional consumers. The company sold its first wine NFT in 2019, starting with high-end Bordeaux wines. Now they are branching out to include vintages from lesser-known regions and winemakers.
WiV Technology sells wine from newer wineries like Màquina y Tabla, which they pair with original artwork in the form of NFTs.
Another winemaker taking advantage of the wine NFT market is Mike Barrow, who owns the Costaflores vineyard in Argentina and founded the OpenVino platform.
OpenVino allows wineries to place all aspects of their winemaking on a blockchain. That means that everything that happens to the grape, from the time it's planted to when it's eventually bottled, is available for public scrutiny.
Once you purchase a bottle of Mr. Barrow's wine, you can scan the label to receive an NFT representing one share of his company. In this way, you not only invest in wine NFT but become part-owner of Costaflores.
Creative Marketing
Hello Fam, is a platform founded by a wine marketer, a man who runs the world's largest NFT community, and a designer. The platform prides itself as the "official winery of the NFT age."
In 2021, the platform released asset-backed wine NFTs with the Genesis Vintage, a Syrah blend from Israel.
One NFT from Hello Fam was equal to a six-bottle case of wine. On the first day, the company sold 250 cases, which were insured and stored by the platform. To redeem a bottle of wine, buyers "burn" (remove from circulation) the NFT tokens and have their bottle of wine shipped to them.
Burning a Hello Fam NFT reduces the number of these tokens in the market.
Prestigious Brands
Established names in the world of wine are not sitting this one out. They are also finding a way to make their mark with wine NFTs.
Bordeaux's Chateau Angélus, a famed winery in France, has become a digital pioneer. The historic estate has partnered with CultWines to auction off one of its primeur barrels this summer. The event, which included NFT 3D artwork of the house's iconic bells, and a VIP chateau tour, was conducted on the OpenSea platform. The winery saw this as a way to attract a new generation excited about wine, tech, and cryptocurrency.
In Australia, Penfolds, the flagship of Treasury Wine Estates, has launched its NFT on BlockBar. This unique opportunity gives holders of a barrel of Magill Cellar 3 wine ownership of a limited edition bottle of the same vintage as well as exclusive vineyard experiences.
Additional Revenue Stream
Winemaker Guillaume Jourdan views asset-backed wine NFTs as a way for him and other Bourdeaux wine producers to create an additional revenue stream. He explains that when they sell wine futures, they do not know who gets these barrels of wine. With NFTs, they can track the transaction directly to the consumer.
Trading wine futures means delivering the wine to the buyer three years after the sale was executed. By pairing NFTs with these barrels of wine, customers can get the NFTs immediately and trade them before the wine itself becomes available.
Wine NFT Platform
The formation of Bitwine was inspired by the stories of different wines around the world. Bitwine is a digital wine NFT that works seamlessly through OpenSea, a platform that enables users to trade in and sell digital collectible wines.
Each of the company's wine NFT collections is released in batches of 50 at a time. These NFTs tell stories of vintages and are classified based on their rarity, age, and region of production. The Bitwine platform provides an excellent avenue to invest in wine NFTs.
Investment Opportunity
Jacob Ner-David, one of the co-founders of Hello Fam, a wine NFT platform, believes that wine NFTs are valuable because actual products back the digital assets. He further explains that by investing in wine NFTs, these investors can now trade the product on established platforms while supporting digital art.
NFTs are also designed to democratize wine investing as they are wine tokens that you can trade on various platforms. Exchanges also support Wine NFTs, allowing those who are not industry professionals to participate in the trade. This is similar to services like Vinovest but more liquid.
Tackling Taxes
In 2021, the French startup World Wide Wines launched a platform that tackles the logistics of making French wine available on the blockchain. The system tokens are known as GRAPES, and when an interested party wants to purchase a French bottle of wine, they are issued an asset-backed NFT. For the buyer to have the bottle delivered to their location, the World Wide Wine system calculates how many GRAPES will be required to accomplish that.
Exporting to a country like China with a higher import tax will cost more GRAPES than shipping to a region with a lower import tax tariff. The World Wide Wine NFT system is used to correctly calculate custom duties and taxes for each bottle of wine sold.
More Than Hype
NFTs can do a lot for the wine business. For example, they can help reduce cases of counterfeit wine. In 2016, the European Union Intellectual Property Office reported that fake wines and spirits cost E.U. businesses about €1.3 billion every year.
When a bottle of wine is paired with an NFT, its provenance and authenticity are available on the blockchain for verification, which isn't readily available in regular trade. This type of sale guarantees that the wine is exactly what it claims to be.
Another way NFTs are influencing the wine industry is through the rise of wine NFT art sales. It is possible to extend this concept to include the sale of shares in wineries and other related establishments. This could give buyers bragging rights over these items that are part of the wine industry's culture and heritage.
Most of the wine NFT trade is for fans wanting to own something exclusive. It could be a digital item such as art, an opportunity to work with a brand, or help develop a new blend. Therefore, encouraging wine lovers to invest in wine NFTs has created an additional way to monetize the vintage wine trade.
Like fine wines, asset-backed wine NFTs can be bought as an investment strategy. Winemakers can use them to help new brands get off the ground and speculate on their future potential.
There is a race to the top in terms of the value of NFTs as opportunists and snake oil peddlers take advantage of the new marketplace. Some of the wine NFT programs will probably not survive, but a few will evolve into viable commercial ventures. Some players will inevitably exit before the full market value of NFTs is realized.
Ushering in a New Era
In any industry, it is essential to prepare for the future and to adopt new technologies to keep up with the changes brought about by digitization. Wine has been a resilient asset class for over three decades, and through NFTs, it is now widely available to a broader community. These digital assets are a significant step towards opening wine consumption to non-traditional markets. Asset-backed wine NFTs can carry the industry into a new era that combines the art of winemaking with digital technology.