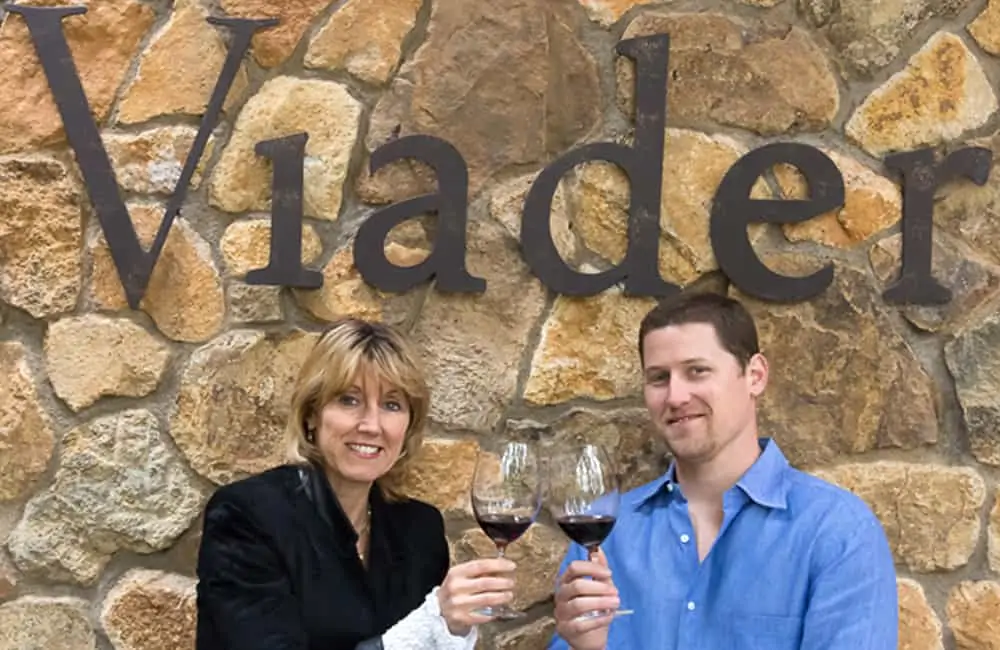 Introduction
We recently had the opportunity to ask Delia and Alan Viader, of VIADER Vineyards and Winery, some questions about family, wine, and how a young woman from Argentina could establish a thriving winery with three children in tow. One of those children, Alan, is stepping into a leading role now. As part of his ascension, he is looking back and paying tribute to family with the upcoming release of their latest wine Homenaje.
Family owned wine businesses are fairly common in California, but historically it was the patriarch of the family who called the shots. Delia helped to change that for a new generation of female winemakers and winery owners. Find out how she did it and the advice she has for the next generation.
Interview With Delia and Alan Viader
California Winery Advisor: You started your career as a vineyard and winery owner at a time when very few women worked in the industry. Can you tell us about how you got started and the unique challenges you faced as a woman in the industry?
Delia Viader: In the early 80's, indeed there were so few women in the industry, I can think of one or two women winemakers. At 25 years of age with no experience in wine, I was a single parent with three children between the ages of 1 ½ and 6 years old who had recently relocated my family from Europe to the US. I was certainly not the person you might expect to be pursuing the idea of planting and building my own vineyard and winery project from the ground up!
Getting into the winegrowing/winemaking industry was a total circuitous happening. I was born in Argentina and spent most of my formative years in Europe, with much of that time in France.
I wasn't born and raised in the US and perhaps because of that, I was oblivious, in a way, to the existence of any specific gender "glass ceiling." It just never occurred to me that I couldn't or shouldn't have the chance to do something because I was female. My upbringing was totally gender neutral and my father was my most fervent supporter, but he never treated me with any sort of kid gloves.
When I told him I wanted to counter the Howell Mountain proposal, I had to convince him like I would have had to 'convince' any other investor. He was very clear I needed to present a well-thought-out plan and strategy first.
Once my father approved my business plan and repayment schedule, my kids and I laid down roots in the Napa Valley and I set out to learn from the masters of the industry. I hired consultants, who at the time were considered the best in their field, David Abreu, an expert on hillside vineyard development; Dany Schuster, an expert in organic farming from New Zealand; and Tony Soter, a winemaking consultant from Napa's Spottswoode Winery.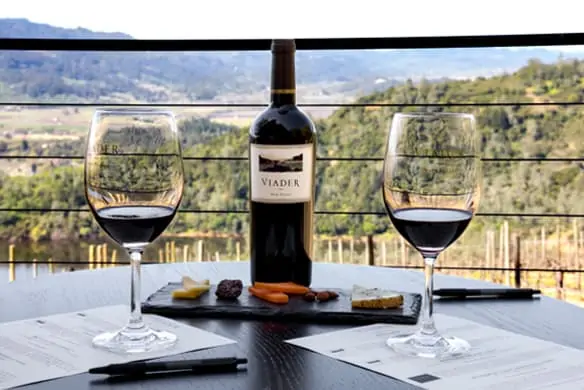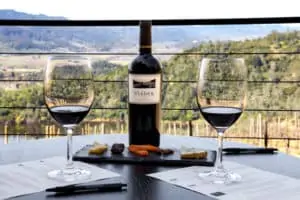 By my early twenties, I was living in Boston attending M.I.T. At the time, a local winemaker on Howell Mountain in Napa Valley had a real estate connection in San Francisco that contacted my father with a proposal to purchase the land. When I heard about the opportunity, my entrepreneurial spirit kicked in and I made a counter-proposal, offering to take the project full-on myself.
Having clearly defined goals, not being afraid to solicit expertise and guidance from others and keeping a dedicated personal discipline, allowed me to succeed in creating a family legacy, a world renown wine and a beautiful family with now my son Alan as second generation acting winemaker, who I might add, is doing a great job of his own raising the third generation of young Viader's (two young boys and one girl).
Going back to difficulties along the way as a female, looking back, mine have been less about obstacles caused by others and more about my own personal pressures that I put on myself – juggling the balancing act between exceeding all of my personal expectations as a business owner and on the other side of the coin as a mother. It is already difficult for any gender parent to raise a family alone but it is particularly difficult for women, specifically, to manage the perfect balance between family and work. It's a universal challenge that will likely exist until the end of time, but I've enjoyed the journey and I wouldn't have changed a thing.
CWA: Do you think that things have changed in 2018? Do you have any advice for women who are interested in starting a career in the wine industry?
Delia Viader: Yes, things have changed significantly for the better in 2018. More and more women are joining the industry, which makes me beam with joy. From winemaking to marketing and executive-level management, women leadership in wine is growing every day and we are all benefitting! Take a look at the top scoring, critically-acclaimed wines today and there is a growing list of talented women who have had a hand in making it happen.
For someone considering a career in the wine industry, there couldn't be a better time. My advice would be to find a good solid mentor!  I can't tell you how many young female students I have adopted. It is extremely beneficial to find a solid mentor; beneficial both ways, I keep updated and refreshed and they have a sounding board to go to anytime.
CWA: Can you tell us about any mentors you looked to when you started out?
Delia Viader: My biggest mentor, helper, friend, and role model remains to this day, Mrs. Margrit Mondavi. She was so exceptional and so dear to me remembering her still brings tears to my eyes because I can't grab the phone, anytime, and hear her sweet voice on the other side.
CWA: You grew up in South America and spent time in Europe, why did you choose to start a winery in California? What is it about California, specifically Napa, that appealed to you?
Delia Viader: The Napa Valley was the perfect combination of idyllic surroundings and offered the ideal intimate and safe community to bring up a young family close to nature. Winegrowing is something that I had to learn – and the same goes for winemaking – but once you catch the bug so to speak... you become passionate about it. I taught my kids from a very young age of the interrelation between grape and soil; the wine that results from a fantastic vineyard terroir when allowed to express itself in the glass.
CWA: What is the key to making great wine?
Delia Viader: For me, the key to making great wine is to have a holistic approach, and the inner confidence as a winemaker to embrace that you are only a conduit for that terroir. Like a talented chef agonizes over the freshest and most pure raw materials; a winemaker agonizes over allowing that singular personality that arises in the vineyard to express itself naturally in the glass - with minimal intervention. It is our belief that great wines begin in the vineyard and we've spent more than thirty years nurturing, studying and ultimately becoming one with our land.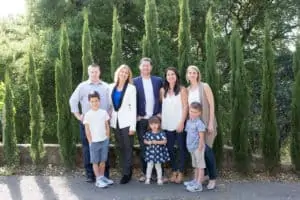 CWA: Family is clearly very important to you. How do you separate family life from the business of the winery?
Delia Viader: I get gently reminded of my own instituted rules - 'no business talk' outside the office - but we are a family-owned and operated winery and vineyard estate. We spend endless hours 'dreaming' and 'tweaking' and perfecting. The hardest part is to separate our passion from family. The result is that we live and breathe wine.
I love the discovery and reconstruction in my mind of how was this or that specific wine made and what was the intent of the winemaker at selecting this attribute vis a vis this other. We can spend hours at the family dinner table debating the style of a wine or a region or a grape variety, comparing and contrasting. I think this innate penchant to never stop being curious and remain open to learning is what not only brings us together but also helps us to push our own limits in the vineyard and in the cellar.
CWA: Your new wine Homenaje is a tribute to family and to your origin story. Can you tell us what is special about this wine?
Delia Viader: Homenaje in Spanish means "Tribute." It is something that Alan wanted to do for some time as a tribute to his grandfather; my father Walter who ultimately made all of this possible. Alan (like myself) was born in Argentina, where his grandfather, who lived in Argentina at the time, was a supportive role model for Alan from the very beginning. Growing up on our vineyard in Napa, Alan's winemaking career pursuits inspired him to return to his Argentinian roots where he did his harvest internship in Mendoza, learning and falling in love with Malbec.
Of all the places he has traveled to study and work/learn, Malbec left a deep imprint on his creative winemaking soul. Gratitude gave birth to the idea, and Homenaje was born. With only 16 barrels of our very best Malbec clonal selection paired with our top lot of Cabernet Sauvignon, we are thrilled to unveil the inaugural vintage of Homenaje by VIADER "Founder's Series" this fall.
CWA: We see that Alan is very interested in technology. Can he share a few of the newest vineyard or winemaking technologies he is most excited about? 
Alan Viader: In the vineyard, I'm always looking at gathering more information to back up my own personal impressions from having boots on the ground. Knowing as much as I can about climatic demand in my vineyard is critical to quality grape growing. Climate is one of the most significant demands on the vines with the most impact on quality throughout the growing season.
I'm looking at a newer set of sensors this year from Tule Technologies. They are able to measure and predict the levels of evapotranspiration (ET) of my entire vineyard in real time. This tells me a great deal of useful information so that I can then tailor my irrigation practices accordingly. They measure rainfall, actual irrigation cycles and use those values to come up with the total ET from my grapevines. I know when my canopy reaches max growth and when the vines begin to experience stress far ahead of visual symptoms so if I wanted to for quality purposes I can add water before they get to a stressed point and begin wilting. Based on my exact soil, canopy size, etc. they give me great measurements and recommend watering amounts to reach set standards or parameters (i.e. More stressed or less stressed farming style). There is also a vast database that tells me what similar vineyards in similar soils are experiencing as well.
One particular technology that I've been using for about 8 years now are my sap-flow sensors from Fruition Sciences. They are essentially blood-pressure monitors on the trunks of the vines that allow me to monitor and measure the actual flow of sap within the vines. More flow means more abundant water and therefore less stress within the vine. It's tied to climatic demand models and various other calculations are done to get to the final values but in the end, it shows me on a graph precisely how much stress the vines are experiencing.
I use this in addition to the Tule sensors and my own weather station data to get a better understanding of the watering needs. Why is this all important? I see it as another set of tools for me to get the best concentration as possible without depriving the vines of too much water so that they continue to function and photosynthesize at 100%, helping me build quality tannin, abundant anthocyanins and continue making rich, flavorful grapes! It is a fine line between good quality stress and too much stress.
CWA: How can wine lovers who are interested in Viader purchase your wine?
Delia Viader: Email us directly at alan@viader.com or delia@viader.com, or call 707-963-3816 ext. 103 and we will take care of everything for you.
CWA: Please tell us about your wine club and wine tasting room.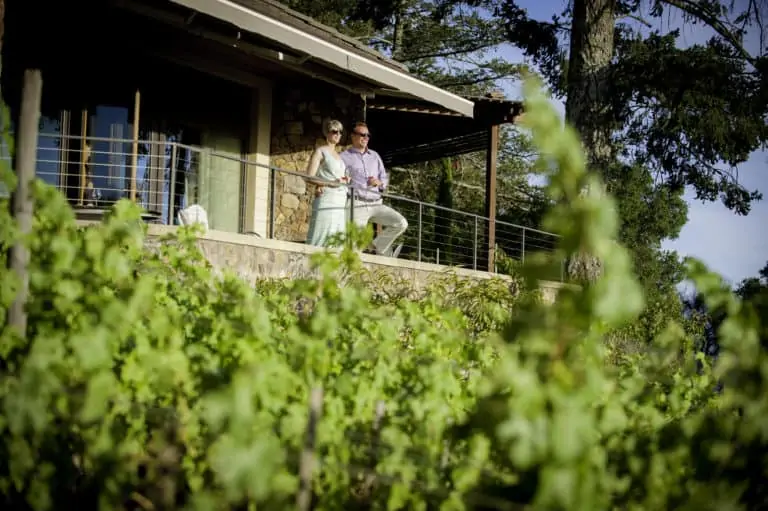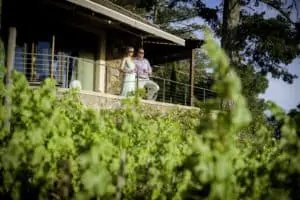 Delia Viader: Perched at a 1300-ft elevation along Napa's Howell Mountain, our outdoor tasting veranda overlooks our estate vineyard, where we source our grapes for VIADER wines. All tasting experiences are seated, private experiences and include a tour of our Howell Mountain property and caves. Guests will learn the philosophy behind our winemaking style, receive insight into the quality of our unique terroir, and learn more about our family's history as they are guided through each glass. Tastings are offered every day of the week, except Tuesdays and can be booked through our website, https://viader.com/visit/. Due to our limited production, our wine club is by invitation only, and you can inquire at the time of your visit or via email if there is an opening or alternatively be added to the waitlist.
CWA: We will give you a chance to sound off. What is the one wine regulation you would change if you had the power?
Delia Viader: We would like to change regulations that do not align with maintaining the viability of small farms like ours for the next generation to continue farming. We want to do everything we can to ensure that VIADER (and others like us) have the opportunity to carry on our family-farming operation long term for generations to come.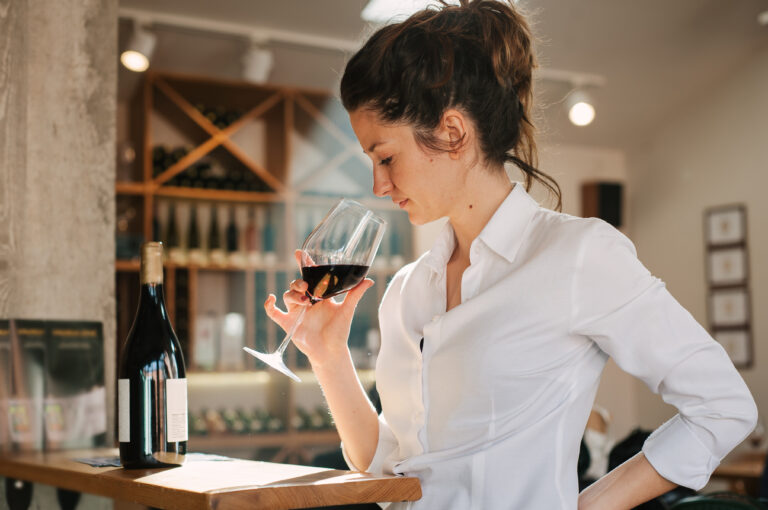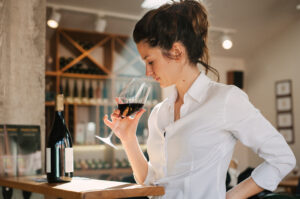 Why would you want to become a wine expert? Because the journey will be a lot of fun. Wine is a fascinating topic that is […]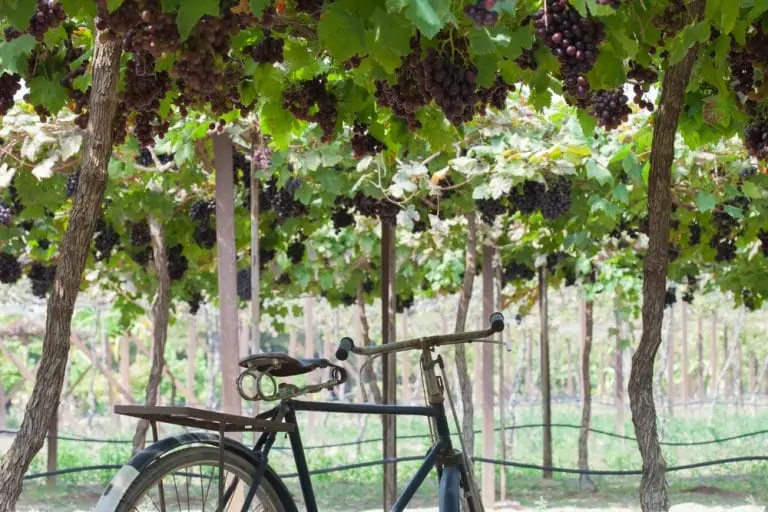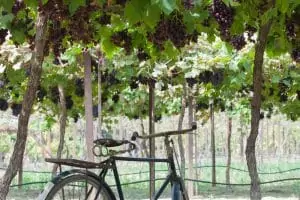 How do you find the best Napa Valley wine tours? We asked Napa insiders to point us the right direction. Everyone we asked agreed that […]