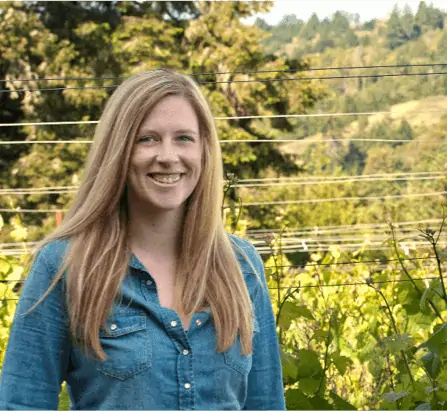 We are excited to introduce you to Katy Wilson.
Katy is a pioneering winemaker and winery owner in Sonoma County California. In addition to making wine for Anaba Wines, Claypool Cellars, Reeve Wines and Smith Story Wine Cellars, Katy crafts ultra-premium Chardonnay and Pinot Noir under her own label, LaRue Wines. Katy shared her thoughts with us on what it takes to succeed as a winemaker, the beauty of working in Sonoma County's Wine Country and the best wine she last drank. We hope you enjoy the interview and take a look at LaRue's website.
Can you describe your winemaking style for us?
I like to let the vineyards speak for themselves, so my intention is to be as hands-off as possible. I do this in a thoughtful way. I am very careful about when and how much I expose my wines to oxygen through aging. I also top off my barrels often and pay close attention to how the wines are tasting through the aging process. I love that no vintage is the same. I strive to showcase maximum vineyard expression, allowing for the unique nuances of each vintage to shine through, while simultaneously allowing for my style to shine through as well.
What makes your wine unique?
I believe that one of the things that make my wines unique is that they are wines that you can drink upon release, but that can also age. This is a very difficult balance to achieve. If you focus only on your wines being ready at release, then you may pay more attention to aromatics and freshness. If you focus only on aging, then you may pay more attention to body and structure. I try to find that balance that allows for both.
Do you have a wine that you are the proudest of?
That is a very hard question because all of my wines are like my children. If I had to choose one wine though, I would say that it is my first vintage of LaRue. In 2009, I made just 300 cases of one wine from a blend of a few vineyards that I still work with to this day. When I made this wine, I wanted it to be fresh and lively upon release, but I also had hopes that it would age well.
I recently opened a bottle of this wine with some friends and it was such a great experience. The wine was still fresh and lively and had body and length. I believe that it could even age for a few more years. Next year, I plan to have a ten-year anniversary party and I look forward to pouring this wine for everyone to taste.
Can you tell us about Sonoma? How does the local climate impact your winemaking?
Sonoma is a very diverse county with many regions that are known for completely different wines. I feel lucky to be able to work with vineyards all over the county and really get to explore different areas. Of course, the far Sonoma Coast is probably what I am most known for working with Pinot Noir and Chardonnay. It is also really exciting to be able to explore other areas like Sauvignon Blanc in Knights Valley, Cabernet on Sonoma Mountain, or Syrah from Moon Mountain. There are pockets of Sonoma where the soils and climate are completely different from a region that is just a few miles away. I feel that I will always be able to learn more each year about the vineyards that I am working with as well as being able to explore new areas.
What are the last two wines you drank that were truly memorable?
Instead of two wines, I would like to mention just one. I just got back from a trip to Spain where we tasted many wines. The one wine that stood out the most to me was from a producer that I have had on a handful of occasions and I have always been impressed with their wines. It was a bottle of 2005 Lopez de Heredia Vina Tondonia Reserva. The wines from this producer are so unique because they age them for so long before releasing them. The 2005 was aged for 6 years in barrel and is primarily Tempranillo. This winery was founded in 1877 and the current winemaker is the fourth generation. I think that every time I have one of their wines, I am impressed with the elegance and freshness of these wines. If I would have tasted this wine blind, I would not have guessed that it was 13 years old.
What was your biggest winemaking horror story?
As with any industry that is very physical and involves a lot of equipment, I have seen and had quite a few close calls. Those always remind you to take your time and be careful. I have been lucky to not have had a first-hand horror story.
Is there any new winemaking technology you are excited about?
I think that sometimes in winemaking we can get into trying to reinvent the wheel. Since I am more hands off with my winemaking and also very small, I find that keeping things simple tends to be best. I think that if I worked with a very large winery with bottomless budgets that I would have a list of new technology and equipment that I find exciting. We are getting a new processing line for harvest at Anaba this year and I am pretty excited about that!
How do you distribute your wine? Where can people buy it?

I sell my wine mostly direct through my website and wine club. I am also distributed in a few states where the wine is sold in restaurants for the most part. The best way to purchase my wines is to go to my website, www.laruewines.com!
What advice can you give to winemakers who are just starting out? Is there a secret to success?
I think that the best advice I could give is to take time to learn as much as you can early on and never lose that spirit of continuing to grow and learn. I think that our culture makes us feel like we need to rush through experiences, but winemaking is a process that can't be rushed. I often hear young people focused on only becoming a winemaker as fast as they can rather than taking the time to work in every position that leads to becoming a winemaker. I've spent my fair share of harvests shoveling tanks and even time pouring in tasting rooms. I think it is important to spend time doing each step in order to have a holistic understanding of the business and to effectively manage and communicate to your teams, partners and colleagues across all levels, from the vineyard to the boardroom.
How do you drive people to your tasting room? 
Word of mouth has been the main driver to bring people in for tastings at LaRue. I am by appointment only and I host my tastings at the Emmaline Ann Vineyard just west of Sebastopol. It is a very intimate experience and I host a limited amount of tastings each month. I have found that this has been very successful, as most people who come by to taste have sought LaRue out.
We often hear that winemaking is a great way to lose money. How do you balance the art of making wine with the business side?
That is a very common saying in the industry! I would say the biggest way that I make it work is that I do most everything myself. Even so, it is a very tough industry with huge swings in cash flow that really can catch you off guard if you are not planning for it. My mom and my sister are both CPAs, so I am often asking them for advice and they have been a huge help in managing the business side of things. I also graduated from Cal Poly with a double major in Wine & Viticulture as well as Agricultural Business. Having a degree in business has definitely helped me along the way. 
What do you think the biggest business challenge is for wineries of your size?
I think that the biggest challenge is learning how to balance everything. Since I make only 500 cases each year, I do not have any full-time employees helping me out. So, as a very small winery, I do everything from winemaking to accounting to marketing. In addition to this, I work as a winemaker for Anaba Wines, Claypool Cellars, Smith Story Wine Cellars, and Reeve Wines. It does take a lot of work and effort to balance everything and make sure nothing falls through the cracks. I think the only way to make sure that everything runs smoothly and to be successful is to absolutely love what you do. I often feel like I am not working when I am at work and that is the best feeling!
If you could change one regulation related to winemaking or sales, what would it be?
We are lucky in the United States to not have our winemaking constrained by where we can plant certain varieties or when we can pick our grapes. So, there really isn't anything that I would change in regard to winemaking. For sales, I would like it to be easier for us to have the freedom to sell our wines. Especially as a small winery, it becomes very complicated and difficult to ship and sell wines to our customers when each state is like shipping to another country!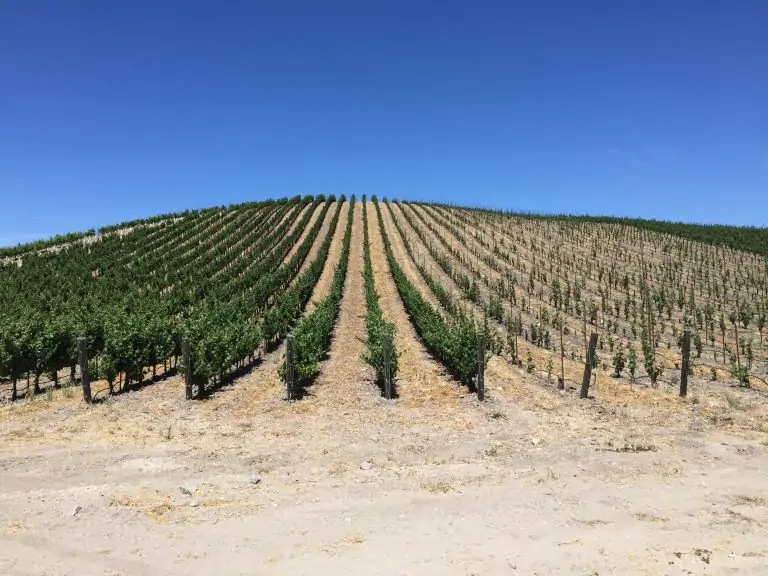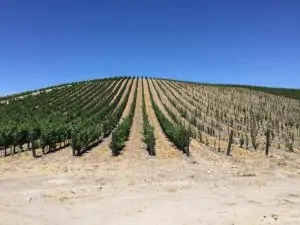 VIP EXPERIENCES AND BIG DISCOUNTS So why do we love the Priority Wine Pass? The Pass is simply the easiest way to save on wine tasting […]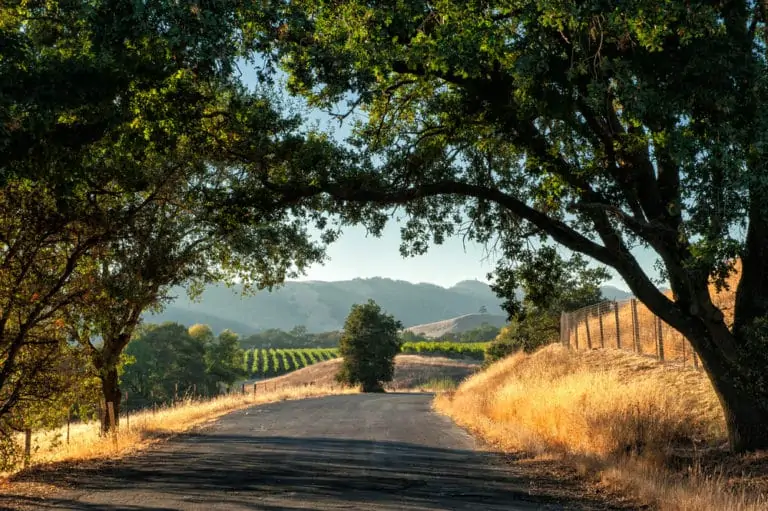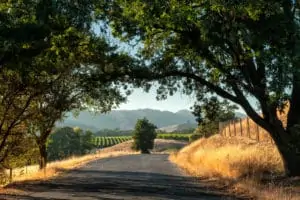 Expert Tips for Traveling Through the World's Great Wine Region We are always interested in tips for traveling in wine country. Even though there is […]