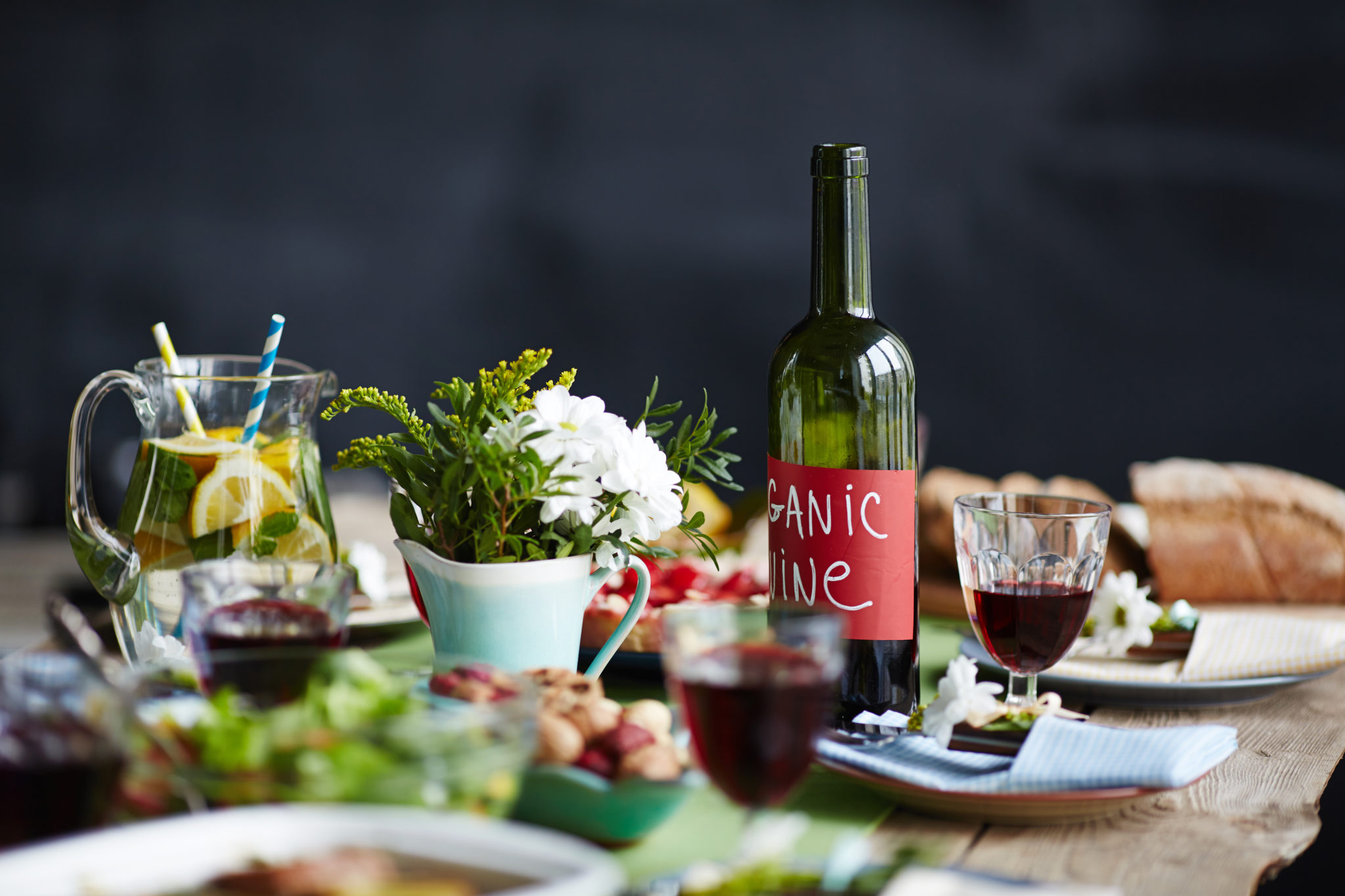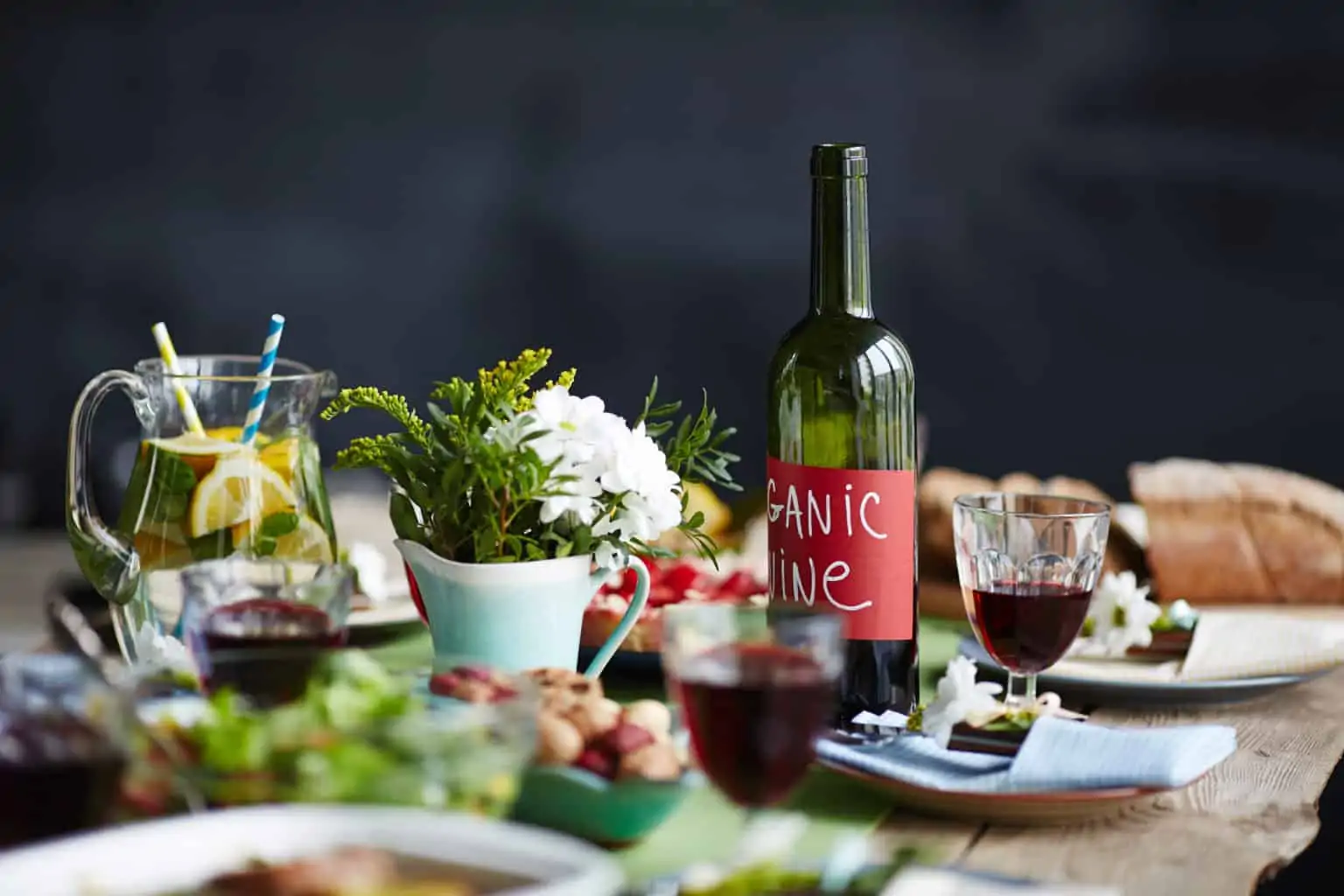 In this article, you are going to learn a little about seven of the best organic wine clubs available online, and about the best organic wine subscriptions.
In addition, this article deals with organic wine myths and their pros and cons in a very even-handed manner.
After our list of the best organic wine clubs, we're going to discuss some of the propaganda that swirls around organic wine and natural wine marketing.  Unfortunately, there is a lot of nonsense that confuses wine consumers. We want to set the record straight so you know what you are drinking.
List Of The Best Organic Wine Clubs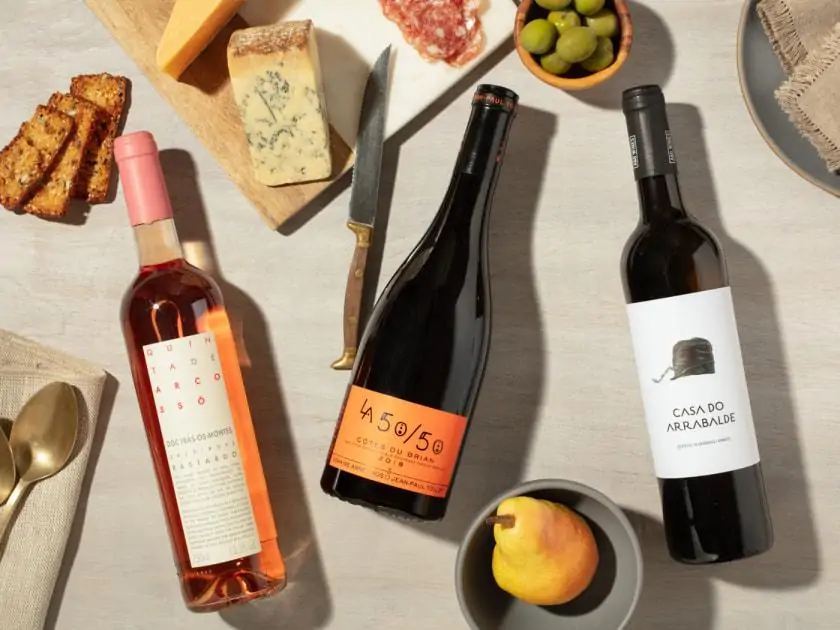 Plonk Wine Club is a great choice for natural, organic, or biodynamic wines. Most of their wines are worth far more than the prices they charge. In fact, if you were looking to prove that organic wines are not awful, then this is the place to start.
This is not the cheapest wine club, but its value for money is far superior to its similarly-priced and cheaper competitors.
Organic Wine Club Option: Mixed Wine Club
Their best organic wine subscription is the Mixed Wine Club. You can select between four and twelve bottles per shipment. You get free shipping and a free corkscrew with your first shipment. There is a satisfaction guarantee, and each club shipment comes with expert tasting notes and recipe pairings.
You can also decide how often you want to receive shipments from this club.
We like the Mixed Wine Club because it offers excellent versions of both red and white natural wines. We like to encourage everyone to drink both red and white wine. We think it's a mistake to limit your palate to one or the other. Just because you may not like a particular varietal in white doesn't mean you shouldn't experiment with others.
Click here | Sign up for Plonk Wine Club
Isabelle Legeron is a legend in the world of natural wines. As the creator of the Raw Wine events in the UK, US, and Germany, Isabelle has helped to bring attention to a more sustainable method of winemaking. As a member of the Raw Wines Wine Club, you will benefit from Isabelle's knowledge and connections. That means better wine at your door and on your table.
Check out this article on living wines to get a better understanding of natural wines.
Raw Wines 6-Bottle Club
You can expect a mix of styles and varietals each month when you sign up for the 6-bottle Raw Wine Club. Each box is curated to highlight the best natural, organic, and low-intervention wines available.
Our most recent box included a delicious Grenache Blan from Domaine Ozil, an exciting sparkling orange wine from Raimones Wines, and a powerful Cabernet Franc from Pierre Borel of Loire.
You will pay $199.00 for six wines delivered once a month. The shipping costs are included and the shipments are sent via UPS ground.
Click here | Sign up for the Raw Wines Club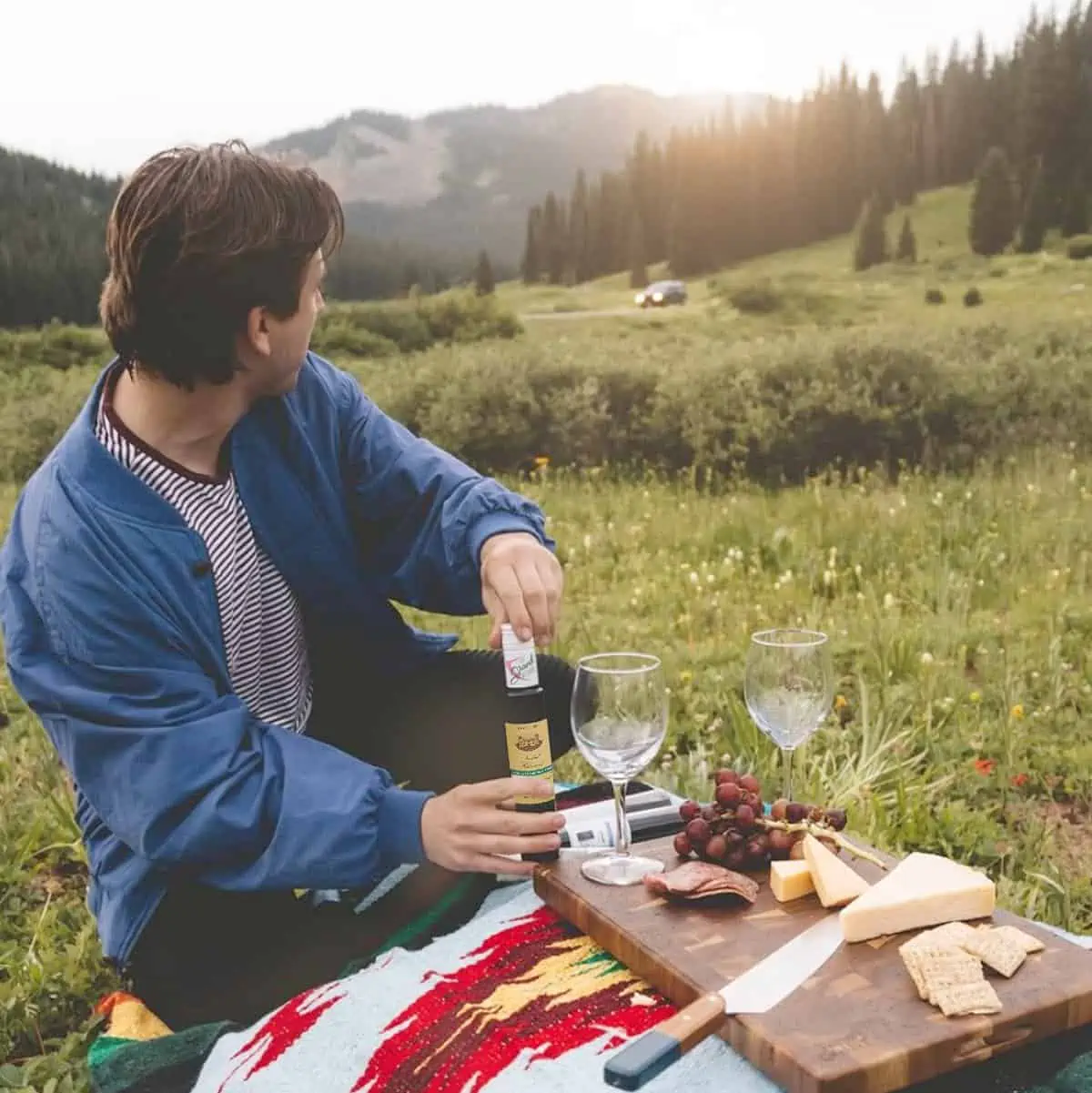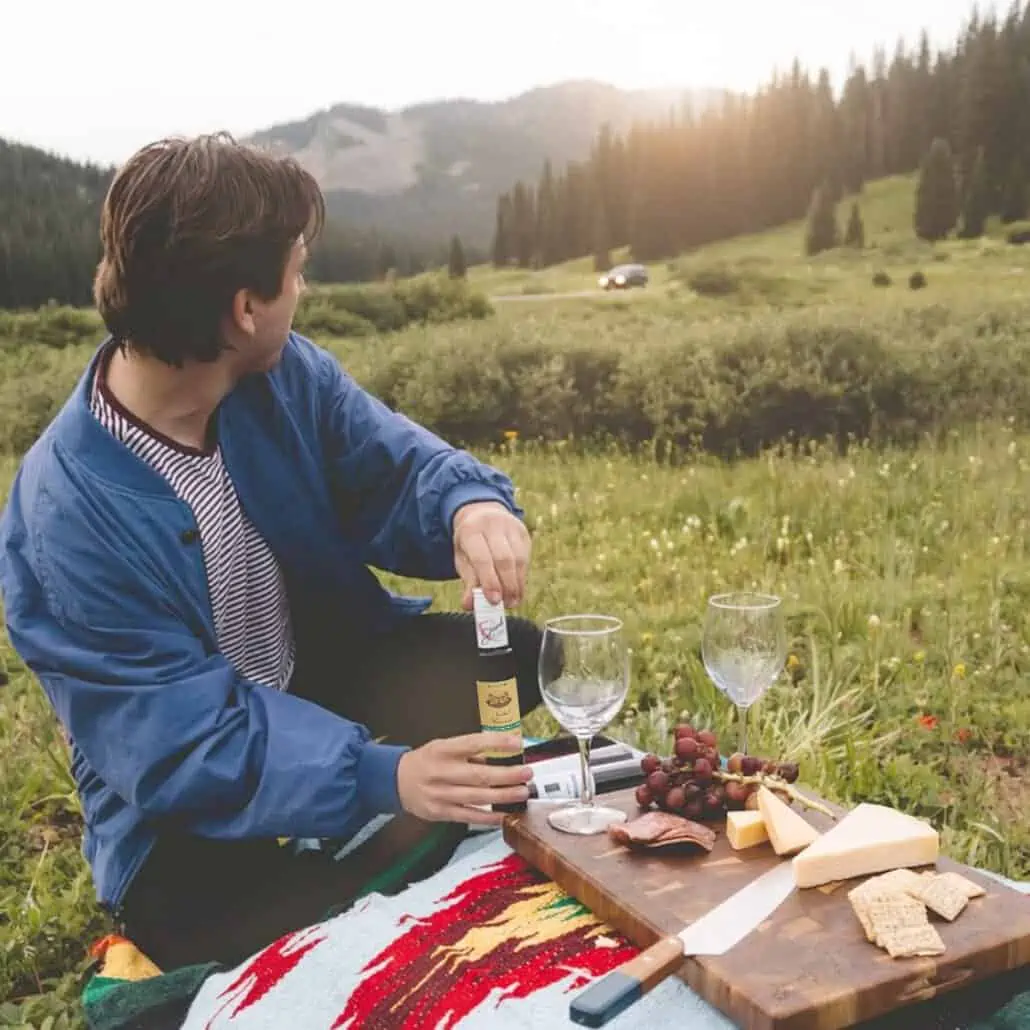 This unique French wine club sources only organic grapes. Their 187ml or 6.3oz bottles are perfect for transporting to the beach, on a hike, or to a picnic. The wines are primarily from small female-led wineries that use traditional farming methods and avoid pesticides.
On top of using organic grapes and sustainable farming methods, the 187ml bottles are made from recycled plastic. These unique bottles were developed using a grant from the Region of Burgundy with an eye toward sustainability.
While the wines Le Grande Verre do contain sulfites, they are naturally occurring and not added to the wine.
When you join the Le Grand Verre Wine Club you receive up to 30% off your purchases, plus free shipping on orders over $50. You'll get $29 in-store credit for any one of their wine bundles.
Click Here To Learn More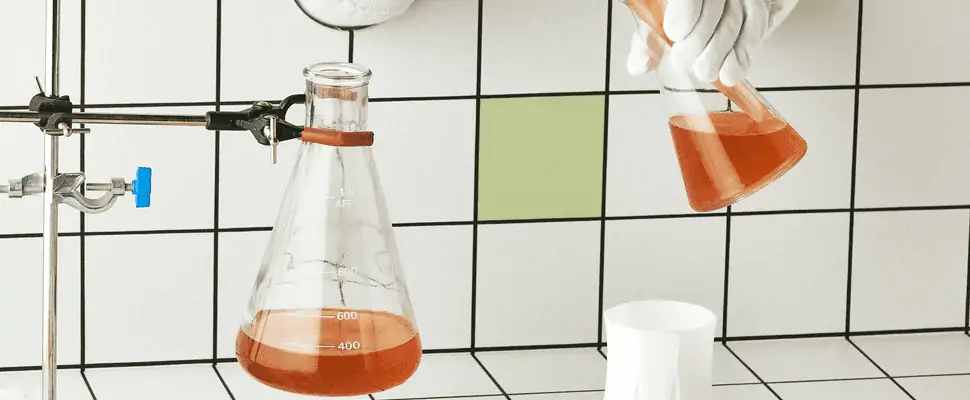 Unlike some others, everything you read on the Wine Fellas home page is true except for the earth-friendly bit since all forms of wine production are equally Earth-unfriendly. Wine Fellas is honest about all the things it does because it doesn't curate certified organic wine, but it does so many things right that it deserves your business.
If you recall from earlier in this article, organic wine is very restrictive. If a company is doing the things that Wine Fellas is doing, then that is the best you should hope for. They boast a customizable subscription service where you pick how many bottles you want.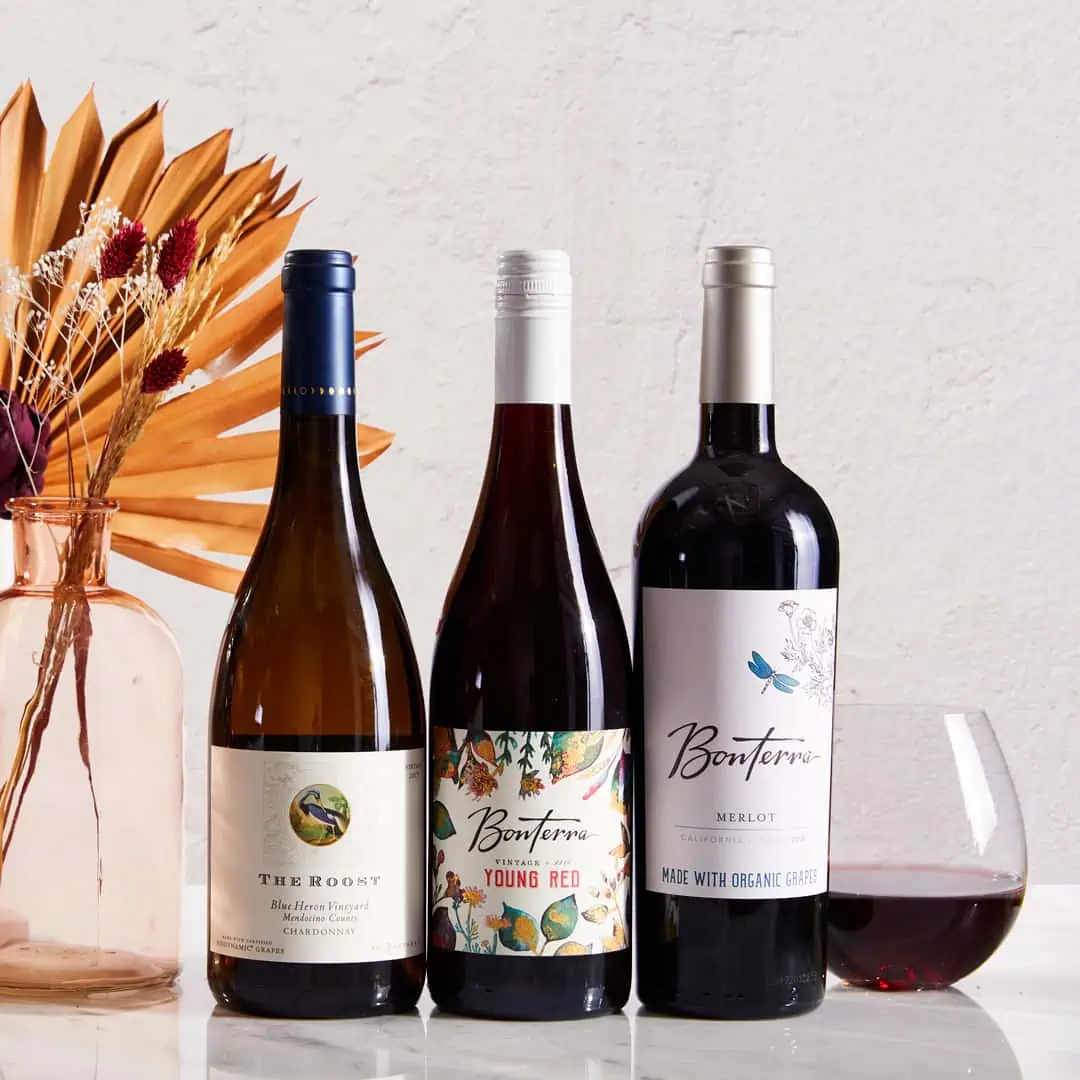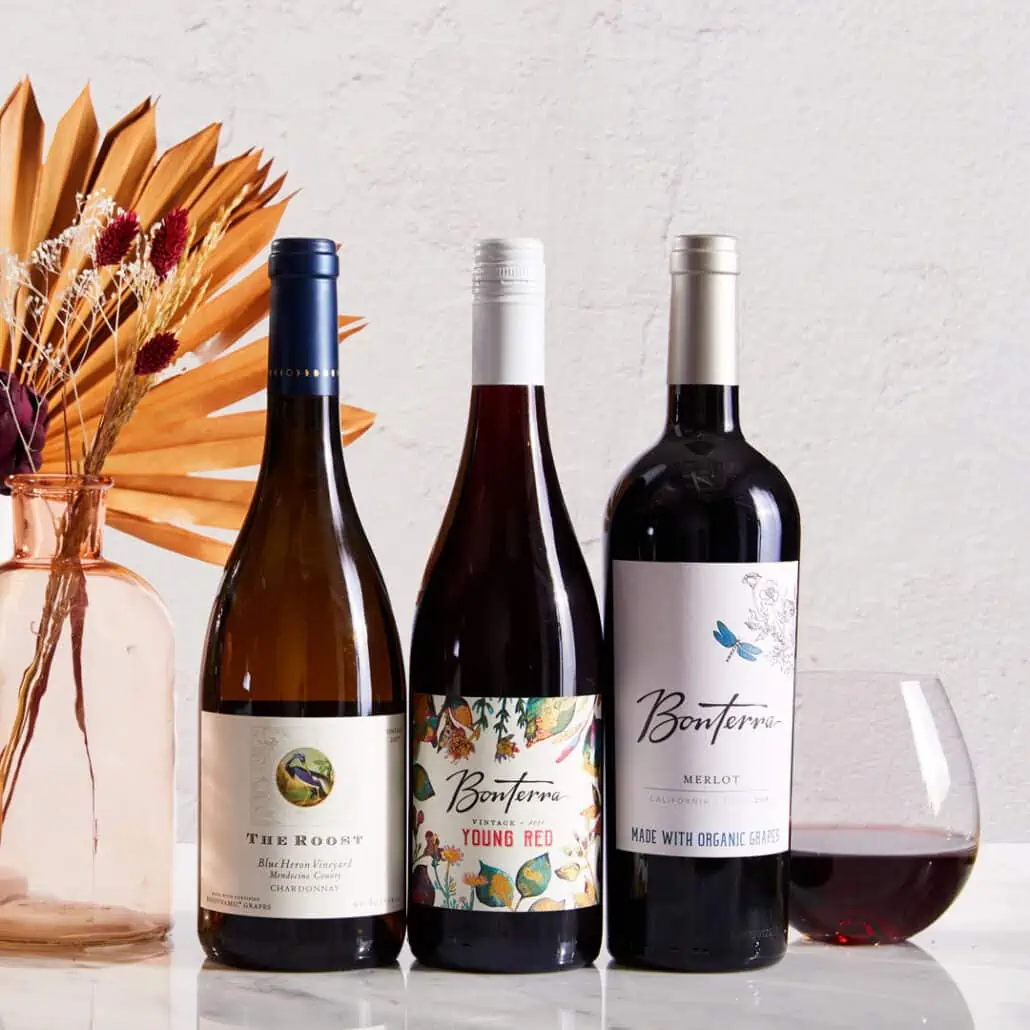 Here is another company that uses organic ingredients, but isn't producing certified organic wine, which is not a bad thing. Their red & white subscription has the best wines they offer. You get four wine shipments per year, and each shipment contains three or four bottles of wine. Their prices are roughly 25% below retail. Their flexible buying and logistics methods often mean they have the best organic wine of the month when compared with their competitors.
This is another company that creates natural wine, which means they hardly add any sulfites, and they use organic ingredients. Shipping is free, and you can choose monthly shipments. You can cancel at any time, and all their wine is natural.
Their production methods are remarkably natural to the point where you often find sediments at the bottom of their bottles. Choose their 3-pack mixed subscription for the best wines
Tap into something unique and special this season with a subscription to Kind of Wild Wines. Get ready to explore carefully-crafted wines from this small producer, all delivered right to your doorstep! The wines are all made with organic grapes.
Is An Organic Wine Club Worth The Money?
Let us first address the elephant in the room.  Organic wine is not a waste of money, but the reasons behind this may surprise you. After all, why would anyone join a natural wine club if organic wine is a waste of money?
On the contrary, organic wines and/or the use of organic grapes are helping to power the race for better-quality wines. In fact, many wine producers are using organic methods, but are not advertising them.
They are not getting labeled because getting certification is a significant hassle, and is restrictive. For example, if there is a two-week rainstorm, a producer may want to quickly spray the grapes with chemical fertilizer to help replace what was washed away, but a certified organic producer cannot do this.
Certified organic farming is powering the viticulture race because of the methodology behind the production. Grape producers must take far better care of their plants and must be more selective with their breeding. They need to be sure the plants will be strong, sturdy, disease-free, and pest-free.
This added care is producing grapes that are surpassing genetically modified grapes, especially in France where hundreds of years of selective breeding have created some of the world's finest grapes.
To a lesser extent, organic winemaking is also helping to improve wine production. The sheer level of work and expertise required to make USDA-organic wine is legendary, and this level of care often shows through in more than just stopping the wine from spoiling. Some organic wines truly have a flavor of their own simply because the producer put so much effort into its manufacture.
Squashing the Organic Wine Myths
First, to squash the myths. Just because a wine is organic doesn't mean it tastes awful. It doesn't mean it is better for you either since the science conflicts, with some saying it is better for you and some saying that even slightly spoiled organic wine contains toxins that are bad for you.
As we mentioned above, for an organic wine club to truly meet the standards set by the FDA, they cannot add sulfites to the wine. The specific language from the FDA is unambiguous.
Most importantly, the myth that organic wine prevents hangovers is completely untrue.
The subpar taste myth comes from different types of organic winemaking. If your wine is organically made, it will be labeled USDA-organic wine.
This type of wine is very difficult to produce correctly, and spoilage is a massive problem, which created the myth that organic wine is unpleasant. However, if the wine was correctly made using USDA-organic grapes, then these contain sulfites that stunt spoilage and make wines more shelf-stable and more likely to be delicious.
Finally, organic wine production is not environmentally friendly. The natural fertilizers used for organic farming are just as deadly to local aquatic life. Plus, the carbon footprint of organic farms is higher than non-organic farms.
If you are picking organic wine because it is more eco-friendly, then think again. You should choose organic wine because the organic industry is pushing the realms of wine excellence to new heights.
For wineries that are working towards a carbon-neutral future, look for wine from SIP-certified wineries. Or start with our list of environmentally-friendly wineries.
Are Organic Wines Better For The Planet
This article may seem like it has attacked the organic wine industry in some areas, but the fact is that there is a lot of misinformation about organic wines, organic grapes, and natural wines, which includes misinformation on wine club websites.
Yet, if the best organic wine clubs helped teach people about natural wines rather than blanketing them with blurb-ready propaganda, then people would understand how the organic movement is both saving the wine industry and setting the stage for a sustainable future at the same time.