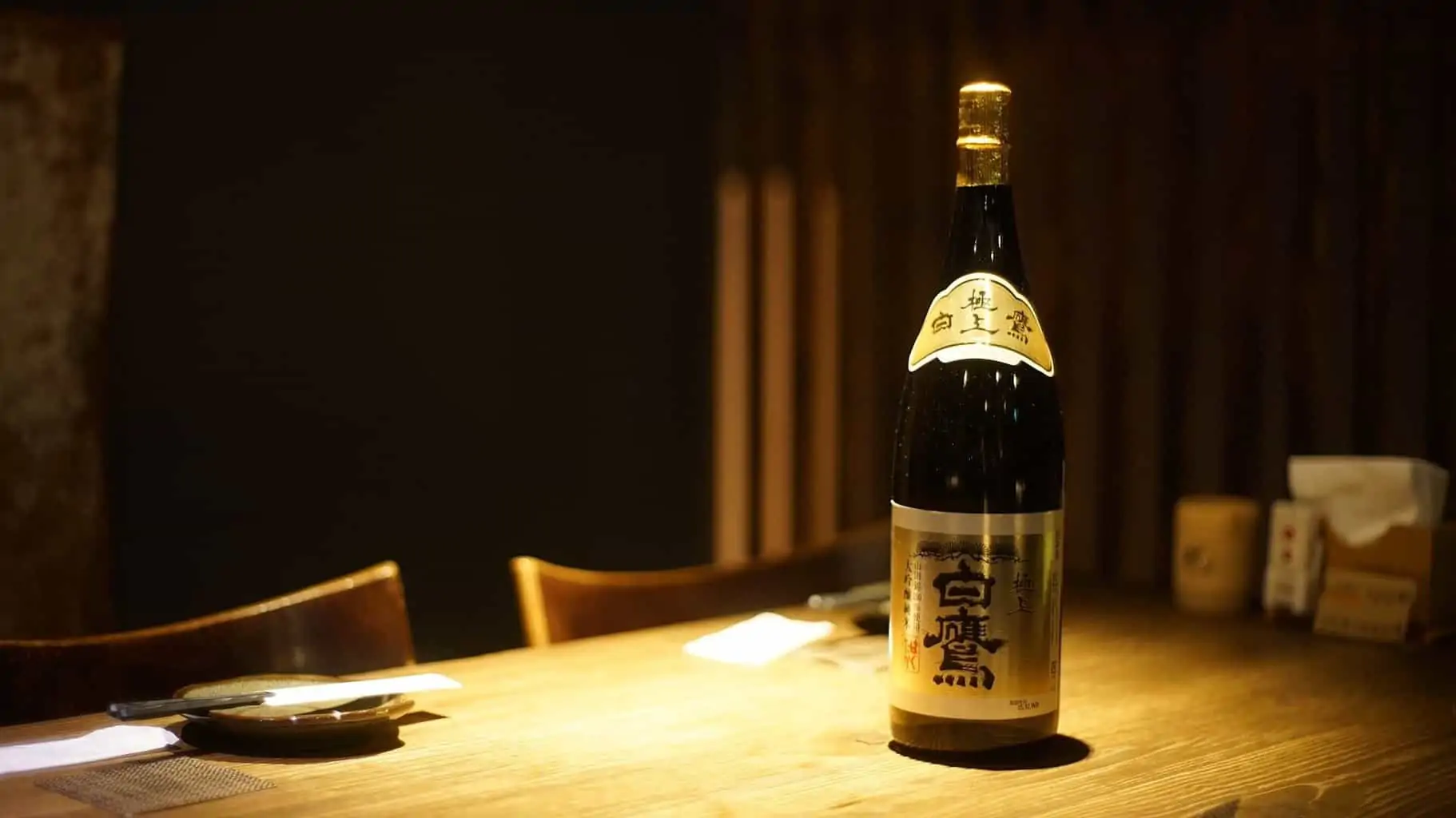 The 7 Best Places to Buy Sake Online
There are more great places to buy Sake online than ever before. This shouldn't come as a surprise. Sales of sake have been on the rise for a long time. Sake export values from Japan rose an impressive 166% in 2021. Clearly there is growing demand.
The reasons for the increase lie in the growing number of sake connoisseurs. As more premium brands enter the market, people are becoming more educated about this Japanese spirit and start to treat it like fine wine.
As you may know, sake is rice wine. Unlike distilled liquors, it can be legally ordered online in many places just like wine made from grapes.
If you are wondering where to buy sake, the internet would be the best place to start your search. We've narrowed down the search for you to seven top places to buy sake online.
With more than 150 labels from Japanese and U.S. breweries, Tippsy is one of the best-stocked online sake stores. Plus the shop's product pages feature icons and taste metrics, allowing you to make a selection with ease.
You also get to shop by sake category, Junmai, Ginjo, or Daiginjo. And if you're interested in a sake subscription box, you'll get 3 bottles a month with the Tippsy Sake Box. As you can imagine from the number of labels, this shop offers sake for every taste.
One of the highlights, Otokoyama is an award-winning Junmai Daiginjo from Hokkaido. It has a soft scent and intricate flavor with a note of plum and pineapple. This Junmai Daiginjo is light and dry with a velvety finish.
Click here | Save $30 off your first month of the sake of the month club from Tippsy
I guess you wouldn't know it by their name, but Napa Cabs site has a great selection of Sake.
They almost rival Tippsy in the breadth of the bottles on their site. The stock over 170 different Sake options priced from $100 down to $6. You can find Sake for special occasions and for a regular night at home. They also sell half bottles and cans of Sake.
The site has convenient filtering and sorting options so you can quickly find Sake that fits what you are looking for.
You can visit their convenient shipping guide to calculate shipping costs. This is also a good place to see if they can ship to your address.
All of this makes Napa Cabs one of the best places to buy sake online. You can click here to see for yourself.
Zachys is the place to visit for some of the best sake online. It carries an assortment of 25 different labels from Japanese and New York breweries. In addition, the website features a user-friendly sidebar for you to search by region, price, producer, etc.
There are 3 bottles that stand out. Kakurei Umeshu is a Junmai Ginjo from the Japanese Aoki Shuzo brewery. A mix of Koshino Ume plums and rock candy produces its signature sweetness.
Jokinen is a Junmai Ginjo from Sakata Shuzo Brewery and a medium body sake with a variety of fruity aromas and subtle sweetness. Finally, if you want a taste of sake that's closer to home, Brooklyn Kura's Junmai Ginjo is an excellent choice. This selection make Zachy's a great option if you want to buy sake online.
Go to this link to see the full lineup at Zachys.
ReserveBar offers a good selection of sake from Japan. There are ten labels in total.
The shop features Tyku and Hiro sake from renowned Japanese breweries. Both brands stick to old and new recipes by Japanese master brewers. If you are up for something unusual, check out the Tyku cucumber or coconut-infused sake.
On the other hand, the Junmai Daiginjo from Hiro is a treat for all sake connoisseurs. It's an ultra-premium option made from highly polished rice.
To see the complete ReserveBar offer, click on this link.
5.       Sake Social
The selection of Japanese sake at Sake Social is hard to rival. It is the biggest online retailer of sake and, along with Tippsy,  probably one of the best sake clubs around.
The website features a Sake 101 selection that gives you all the necessary information about the Japanese rice wine. Sake Social also features one of the most comprehensive side menus for custom searches. There's also a Sake Beginner Kit with 3 neutral brews which should be perfect for novices.
Selecting just one or two bottles from Sake Social is not an easy task. To give you an idea, the Miyosakae Tenmi is a Junmai Daiginjo with a particularly elegant taste of fragrant pear and melon with an undertone of white pepper and bamboo.
Click here to enjoy the complete selection at Sake Social.
6.       Sakeone
Sakeone is the place to be for Oregon-craft and imported sake. In addition, it organizes tasting events and clubs throughout the United States.
When it comes to the assortment of fine rice wine, the shop features labels from three Oregon and seven Japanese breweries. The Oregon-craft Moonstone is a Junmai Ginjo with bright aromatic flavors. And the G Fifty, also from Oregon, provides an excellent balance of silky textures and fruity aromas with a distinct finish.
On the other hand, the Yamahai Junmai Ginjo from the Kasumi Tsuru brewery is one of the best-imported sake on offer. It has a long finish with ripe peach and rustic apple tart flavors.
Click here to find just the perfect sake for you at Sakeone.
7.       Saucey
Saucey keeps an excellent selection of more than 40 labels from American and Japanese breweries. The shop features a user-friendly side menu that allows you to search by price, company, and volume.
Momokawa Diamond is an American-made Junmai Ginjo with a smooth texture and long aftertaste. For a great Japanese sake, Murai Daiginjo is handmade at Yoshio Koizumi and features a creamy texture with complex fruity flavors.
Click here to explore what's on offer at Saucey.
Kanpai
Buying sake has become very similar to wine. You'd have to consider the brewery, the rice milling percentage, and the flavor. In addition, it'd help to know the different sake categories like Junmai, Junmai Ginjo, and Junmai Daiginjo.
The necessary information is available online and the above online stores provide a lot of details about the sake in stock. However, the true joy comes from sipping your favorite label, which you may discover after trying enough of them.
Updates
We will keep this list updated by adding new options for buying Sake online and removing sites that no longer carry it. If you have a favorite site that you consider one of the best places to buy sake online, please email us and let us know about it.
We are removing these sites from our list because they no longer sell sake.
This web store keeps a good assortment of sake, or 9 labels to be exact.
If you're looking for Junmai Daiginjo, the highest grade of sake, Wine.com has two choices. Wakatake Onikoroshi "Demon Slayer" comes from Hokkaido and has a refined taste, silky texture and just a touch of sweetness. It's best served chilled and contains about 17% alcohol.
The other one Shimizo-No-Mai Pure Dusk has an underlying minerality and an abundance of fruity aromas. This exquisite rice wine from the Akita prefecture of Japan sports a delicate structure and 15.5% of alcohol.
However, if you want to explore all options, click here to buy sake from Wine.com.