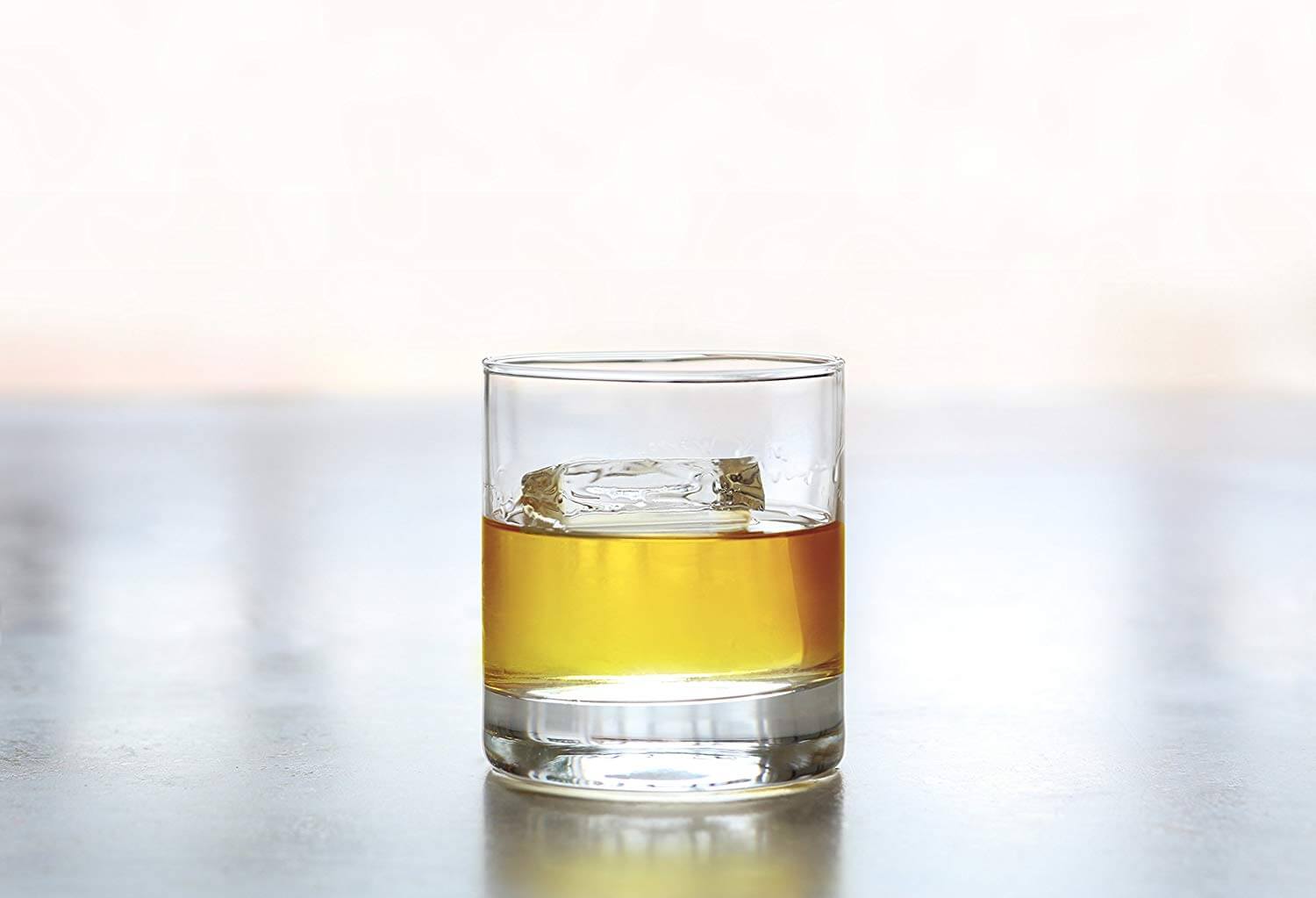 So you want to know how to make clear ice for whiskey or mixed dink? Follow our simple nine-step process and you'll be the hit of the craft cocktail circuit.
Before we get to making the ice, let's discuss why you should care about this unique type of ice.
For a lover of spirits, clear ice is the ultimate way to enjoy an "on the rocks" beverage. Clear ice is the purest form of frozen water you can add to your glass. That means no nasty impurities to muddy up your Johnnie Walker Gold or any of the other the top whiskeys you like to drink. It also looks impressive, so bonus points there!
Most importantly, the larger clear ice cubes or balls melt slower than traditional crushed ice or smaller cubes. This means you can cool your adult beverage to the perfect temperature without watering it down.
We suggest you start your training by watching this video. It was created by a clear ice master.
---
---
Follow These 9 Steps To Make Clear Ice
[Step 1] Boil Water -
Make sure you have enough water in the pot to make the total number of clear ice cubes you want. Bring the water to a rolling boil to extract as many impurities as possible.
Interested in knowing what's in your tap water? Here is a link to way too much information about water purification.
[Step 2] Get Out Your Clear Ice Tray -
You don't have a clear ice tray? That is easily solved. You can click here to order your very own tray.
[Step 3] Let Water Cool To Room Temperature And Fill The Clear Ice Tray -
We suggest you keep your pot covered while the water cools. This will keep any impurities from entering the water as it sits.
Once you fill the tray, shake it a bit. This will help separate the impurities from the pure water.
[Step 4] Place Your Clear Ice Tray In The Freezer -
If you don't keep the tray in your freezer all the time, make sure there is plenty of room for it before you carry it over. You want a nice level surface for the tray.
[Step 5] Wait -
You've done a lot of work already. Sit down and have a beer or a glass of wine.
[Step 6] Fan The Clear Ice Tray To Agitate The Water -
Again, we want to separate the impurities from the water. This fanning helps, believe us.
Pro Tip - Don't leave your battery operated fan in the freezer overnight unless you want a broken fan. Need a fan? Click Here.
[Step 7] Wait Again (Longer this time) -
This time you need to let the ice form. This can take from 22 to 24 hours.
[Step 8] Remove Ice Tray From The Freezer -
Take a look in the freezer. If the ice looks completely solid, pull out the tray.
[Step 9] Remove The Ice From Tray -
You did it! Now you know how to make clear ice. If you want a great whiskey to enjoy with your ice, check out our list of the best whiskeys. Did you make a lot of clear ice?  You should join a whiskey of the month club.
Wrapping Up
We are proud of you! Clear ice will make your drinks look better and taste better, so it's worth the time invested. If you really want to up your drinking game, consider making clear ice balls instead of the more traditional squares. You can find clear ice ball trays here. However you decide to shape them, know you know how to make clear ice for whiskey or your favorite craft cocktail. Enjoy!