.
There are a lot of wine "facts" floating around in our society. Many of these are simply not true, but are repeated so often, most people believe them. We want to bust a few of these common myths.
Wine Myth 1 - Will my wine turn into vinegar?

 
The first wine myth states that wine, ultimately, will turn to vinegar.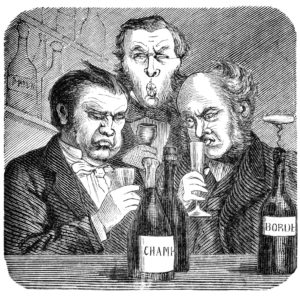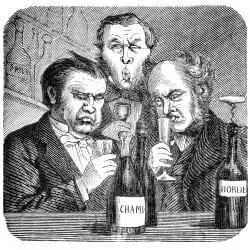 Furthermore, the line of thinking here is that after being opened, this transformation will occur faster. This erroneously assumes that vinegar is the natural next step in the evolution of wine and all that is needed it fresh air.
Leaving wine open for extended periods of time will result in spoiled wine, but it will not create vinegar. Vinegar is a dilute solution of acetic acid. This acid is actually present in varying but small amounts in wine. It can be made with the help of specific bacteria (one of the species in the genus: acetobacter). These microbes convert the alcohol in the wine directly into acetic acid.
Typically, these bacteria (which, along with other microbes, are grouped as "spoilage bacteria") are not present in finished wine for one of three reasons: Many wines today are sterile filtered – they are put through a filter which removes bacteria. Secondly, sulfur (in sulfite form) is added to wine to kill off spoilage bacteria and prevent the formation of a number of spoilage compounds. Finally, acetobacter may not be able to function or even survive in some wines. Wines today, particularly those from the new world, contain higher levels of alcohol which itself may be toxic to and limit the growth and function of some spoilage bacteria.
Ethanol
may be spontaneously converted to acetic acid, but this happens very slowly and yields tiny amounts of acetic acid. Exposure to air alone, then, is not enough to enact the chemical conversion of ethanol to vinegar. Leaving wine exposed to air overnight (or for several nights) will only result in its becoming
oxidized
. Such a wine will taste stale, flat and generally "off", but it won't have turned to vinegar.
Wine Myth 2 - Do all wines get better with age?
Since I am on the subject of changes that occur with time, we should address the notion that all wines improve with time and, as such, become more valuable. Sometimes an old wine is just that: Old.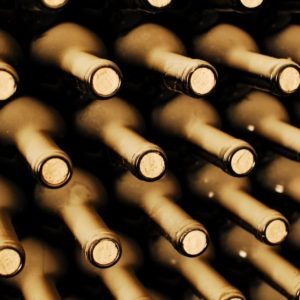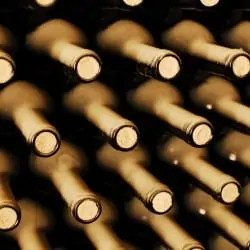 The fact is that the vast majority of the wines produced today are made to be ready to drink at the time of release and do not hold much potential for aging. These wines will just decline with time. Even the best of storage conditions and most delicate handling will not avert the inevitable.
A wine is a complex chemical system. A combination of three things bodes well for longevity: extract, acids and tannins. Once the magic has been captured in a bottle, the ball is in your court. For a wine to evolve and age into something graceful and transcendent,
specific storage conditions
must be met.
Wine bottles need to rest on their side or be stored upside down. Both of these positions keep the cork moist and ensure a good seal. A cool, humid environment (55 – 60 degrees Fahrenheit and 60% humidity) ensures that the wines will evolve slowly rather than cook or wither – as they might in a closed, under your sink or above your refrigerator. These conditions are ensured by a controlled-climate wine cooler placed in a cool dark room. There are also facilities which can store your wines and some higher-end wine stores offer this service at a fee.
Finally, wine should be kept out of the light and not moved. Frequent vibrations should be avoided as they prevent the formation of sediment. Turning the bottles periodically is of no benefit when ageing wines.
If you find a wine you feel will age well over the years, you should purchase several bottles. If you can afford it, purchase a case. This will allow you to track the wine's development. This requires patience and discipline but can be a very rewarding experience.
Arthur Z. Przebinda

Arthur is the founder, editor and sole wine critic for redwinebuzz.com, a web site he established in 2006 offering general wine information with an emphasis on education and opinion about California's Central Coast wine region, wineries and winemakers. He is also the author of the blog winesooth.com
Arthur has created educational content and other materials used at wine festivals. He has been consulted as a wine expert by wineries. His articles have been featured on several wine web sites. He has been a featured columnist on Appellation America and has contributed commentary to the Los Angeles Times' "Blowback" section.