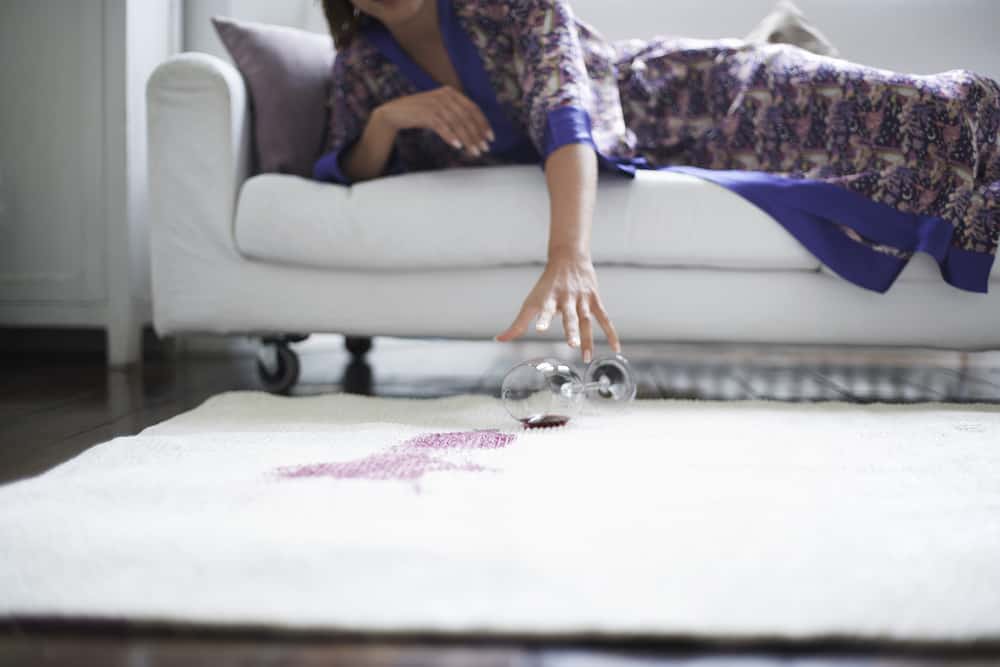 7 Tricks to Remove Red Wine Stains
There's nothing worse than spilling red wine on your favorite shirt, dress, or carpet. But don't panic. We believe there's a solution to every problem. That's why we've gathered some of the best tricks to help you remove red wine stains. These tricks have been used in the best hotels and restaurants, but feel free to use them at home as well.
As you'll see, different methods should be used for different fabrics, and everything depends on the material and color. After reading this article, you'll know how to remove red wine from clothes, or any other fabric.
White Wine Magic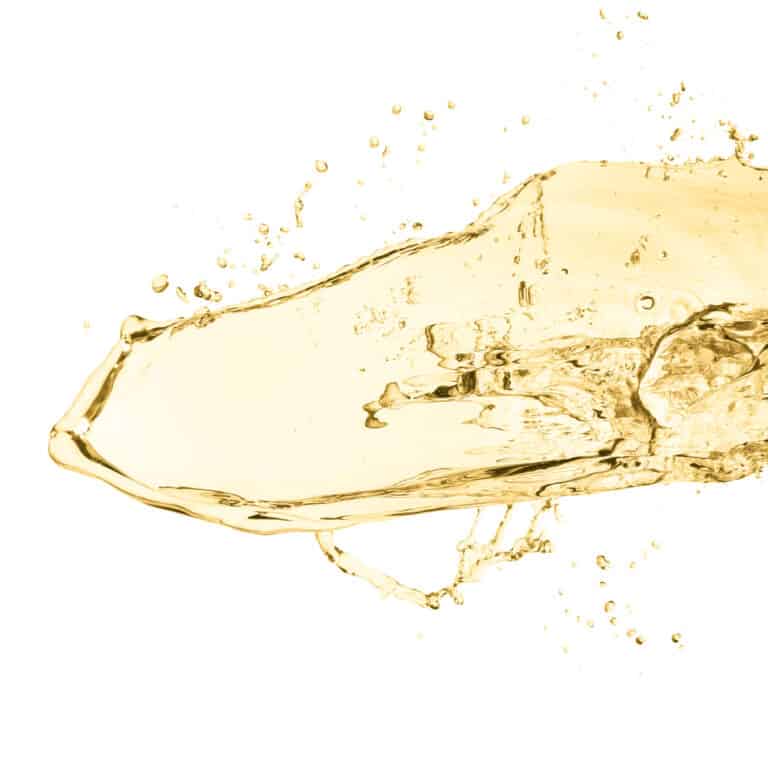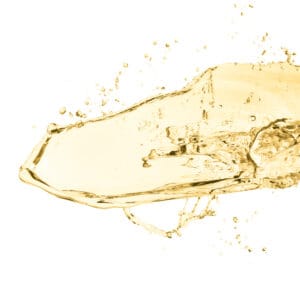 You've probably heard that you can use white wine to remove red wine stains. Some people believe this is an urban legend, but it actually works! There's one catch, though: you have to apply it right away.
This trick is perfect for parties if you spill red wine on your shirt, and can act quickly. All you have to do is take some white wine and dab it generously on the stain. Then, leave it like that for half an hour and try to relax. All being well, the red wine stain will disappear. This trick works like magic!
However, never apply white wine to already dried stains. Not only won't it work, but you risk making those stains even worse.
Salt & Club Soda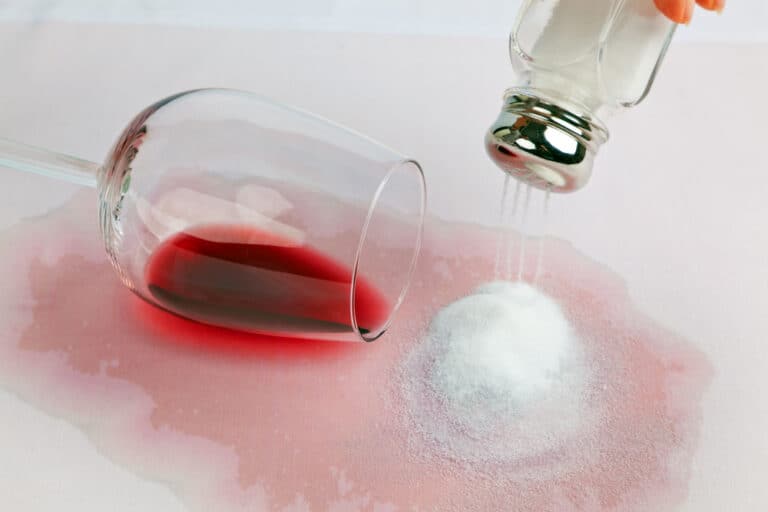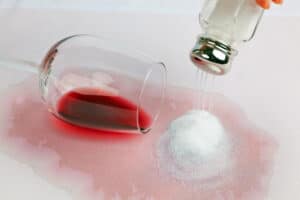 One of the worst things that could happen when you invite friends over is to have someone spill a drink on your new carpet. Especially if they were drinking red wine, and you're now left with an ugly red wine stain on the carpet. Don't worry. You don't have to give up on red wine for the rest of your life. There's a proven trick that can help you.
All you need is salt and club soda! If you're throwing a party, make sure you have these two ingredients handy. Salt is an excellent absorbent that can leach the wine from your carpet. Club soda makes it even more powerful! But you've got to be quick: first, pour some club soda over the stain, and then use salt to absorb the liquid.
This trick is used in some of the most famous restaurants, and it'll work for you as well. Even if you don't have both ingredients to hand, you can use just one of them: either salt or club soda. You may not be able to remove the stains entirely, but you'll pave the way to remove them with a more powerful product later.
Use White Vinegar Before Washing
If you want to remove red wine from clothes, you should try covering them with white vinegar before you wash them. Due to its unique chemical properties, white vinegar can neutralize purple pigments from the clothes. You should generously put vinegar on the stain and then immediately rub in laundry detergent.
Leave it no longer than for 10 minutes. Then wash your clothes in hot water. It would be ideal if you could wash it manually, starting with boiling water. But if that's not possible, you can put it in your washing machine as well. The final result will surprise you!
White vinegar is one of the most versatile products, and we suggest you always have it in your home. It can be used for cleaning kitchens and bathrooms, disinfecting, and even getting rid of bugs. But it's also handy in emergencies like this.
Boiling Water for Tablecloth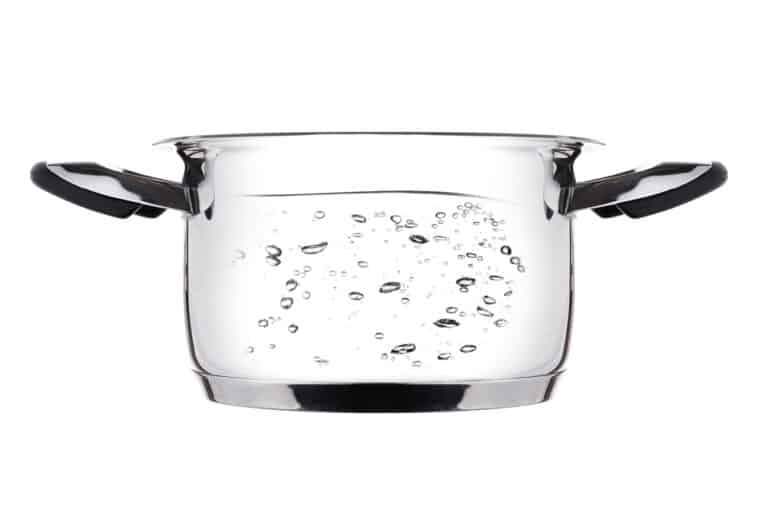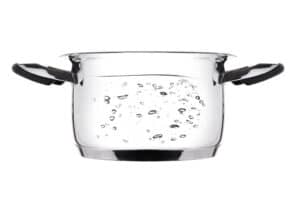 Did your romantic dinner end up as a disaster when your loved one spilled red wine on your favorite white tablecloth? Before you get angry, try out this trick! People who work in the hotel industry swear by it, and they deal with red wine stains more often than anyone else.
All you need is boiling water – lots of it. Yes, you've heard right – not hot water from your sink. You actually have to heat it in a tea kettle up to the point when it starts steaming. Then, put your tablecloth in the tub, ensuring the fabric is well-stretched. Now pour the boiling water directly onto the stain and watch it wash out.
This trick may not be suitable for your clothes, especially elegant garments such as dresses or silk shirts. The reason is simple: hot temperatures ruin gentle fabrics. As you know, you're not even supposed to wash these kinds of clothes at high temperatures in your washing machine.
Bleach White Shirts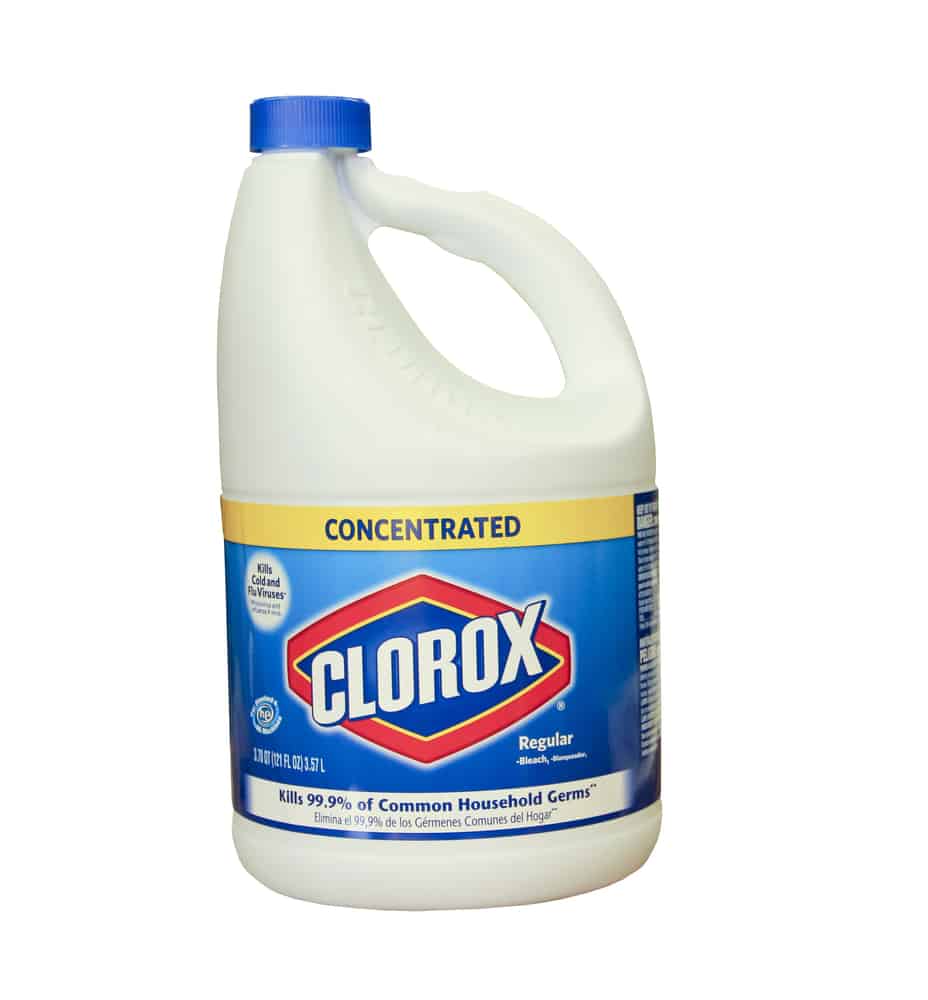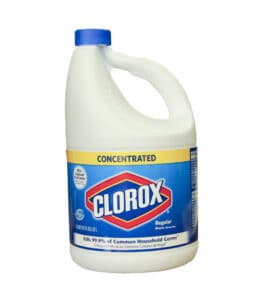 Bleaching your clothes might sound a bit radical, and that's why we recommend this method only for white clothes. Otherwise, you could do more harm than good. Bleaching is a very powerful method that should help you remove even the most resistant red wine stains.
If you're afraid, however, we suggest trying something else, and using this method as a last resort. That way, you won't have anything to lose. Soak your white shirt in bleach and leave it for 10-15 minutes. After that, you can wash it in hot water and the stains should disappear. Just make sure you don't leave it in bleach for much longer.
The best thing about this method is that it's also suitable for stains that have already dried. Plus, you can use it to clean clothes that were stained months ago.
Mix Hydrogen Peroxide with Detergent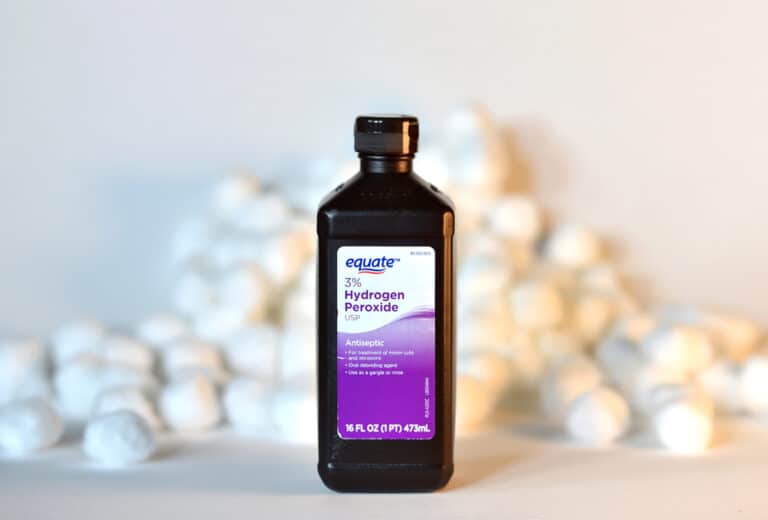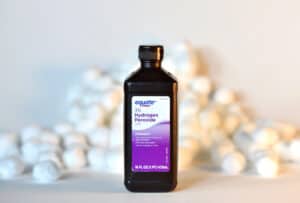 If you've spilled red wine on colored clothes, you can't use bleach. However, hydrogen peroxide has similar, if less aggressive properties. This combination is suitable for light-colored and pastel clothes. All you have to do is mix some hydrogen peroxide with dishwashing detergent and then pour it over the stain.
Ideally, you should create a 50-50 mix. Leave it on your clothes for about 10 minutes, and then wash it as you usually do. Even before washing, you should be able to see the initial results, as the stain should look much lighter.
Wine Wipes
Have you ever had the misfortune of spilling red wine in a fancy restaurant? Your waiter was probably there in a second, handing you what turned out to be a magic wet wipe! Before you knew it, the red wine stains were gone! Although restaurant owners like to keep their small secrets, there's nothing mysterious about those wipes.
They are actually loaded with wine stain remover and provide both a quick and effective solution. What's more, they're not expensive at all! However, they're not easy to find, as they're usually sold to restaurants and hotels. But it's a wonder how a product like this hasn't become more popular.
If you ask us, wine wipe creators deserve to be awarded a prize for innovation! Maybe they were wine lovers who were so frustrated because they couldn't find an effective wine stain remover, they had to come up with a solution of their own.
Click here to see our favorite wine stain removing wipes.
Don't Let A Wine Stain Ruin Your Day
Red white stains have a tendency to appear on special occasions: when you're on a first date, at a lavish wedding reception, or an important celebration. Of course, it's not uncommon to have a red wine stain on the carpet you bought just a couple of days ago. But don't let them control your life! Things like this happen to everyone.
As you can see, there are a lot of tips and tricks you can deploy to remove red wine stains from all kinds of fabrics. We're sure at least one of them will work for you!