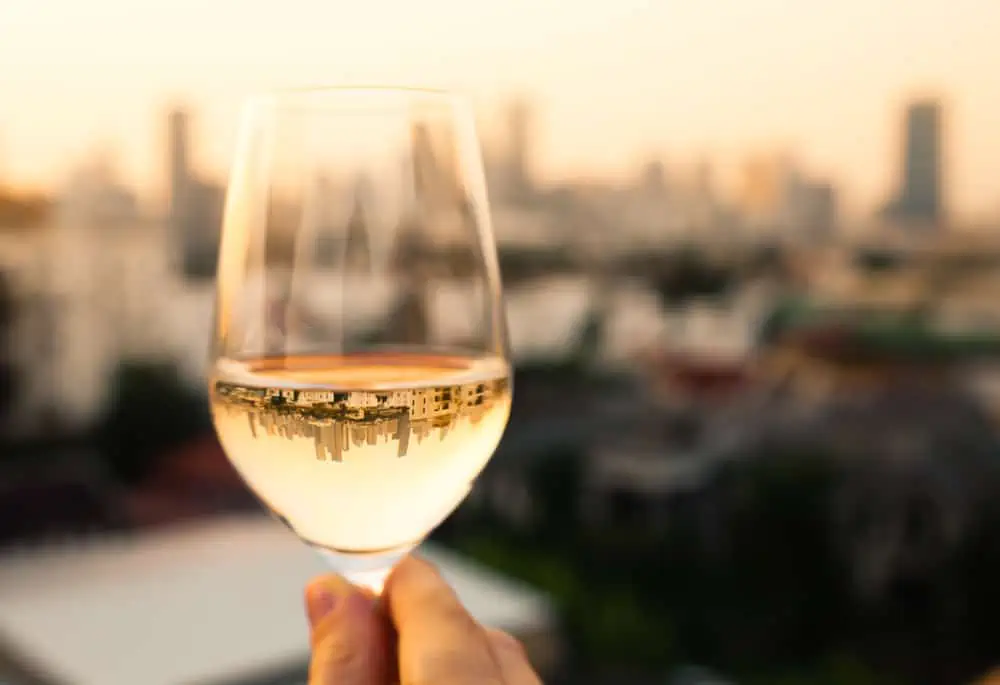 A Deep Dive into Variety, Pairing, and Serving
White wines offer an exquisite journey for the senses with their flavors, aromas, and textures. Their diversity is remarkable, ranging from light and crisp to rich and full-bodied.
What sets white wines apart from reds? What makes each type of white wine unique? And how can we best appreciate these delightful elixirs? Let's embark on an in-depth exploration of the fascinating world of white wines.
The Unique Characteristics of White Wines
White wines are primarily made from green-skinned grapes. However, they can also be produced from red-skinned grapes, as long as there is no contact with the grape skins after pressing—this lack of skin contact results in the absence of tannins. The lack of tannins gives white wines their characteristic smoothness compared to the astringency often found in red wines.
In terms of color, white wines can range from almost colorless to golden yellow. This variation depends on several factors, including the grape variety, the winemaking process, and the wine's age.
Flavor-wise, white wines are often described as fresh, light, and fruity. However, this is a vast oversimplification. The flavor profiles of white wines can be incredibly diverse, influenced by the grape variety, the terroir (the environmental conditions where the grapes are grown), and the winemaking techniques used.
An Exploration of Different Types of White Wines
There are countless varieties of white wines, each with its unique characteristics and charm. Here, we delve into some of the most popular ones.
Chardonnay: Known as the "queen of whites," Chardonnay is loved for its versatility. Depending on the climate and winemaking style, it can produce lean and citrusy or rich buttery wines. Chardonnay tends to have a green apple and citrus flavor in cool climates like Chablis in France. In warmer regions like California, it develops more tropical fruit notes. Chardonnay takes on creamy, buttery, or toasty flavors if it undergoes malolactic fermentation or is aged in oak.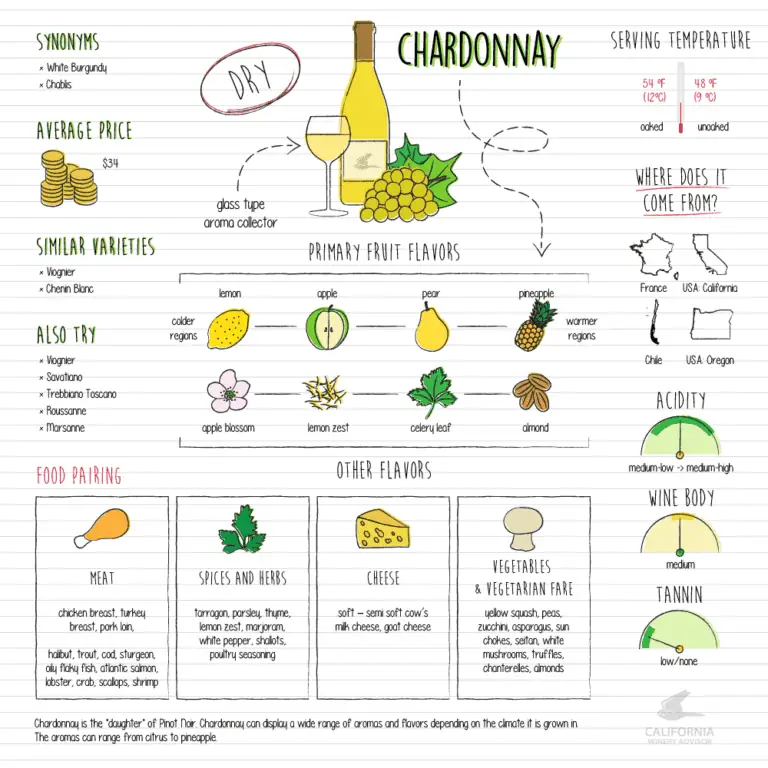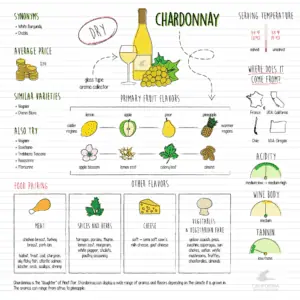 Sauvignon Blanc: Sauvignon Blanc is a high-acid white wine that originated in France's Bordeaux and Loire Valley regions. It is now successfully grown in various parts of the world, notably New Zealand. Sauvignon Blanc typically has vibrant citrus and green fruit flavors, along with distinctive herbaceous notes that can range from grass to bell pepper to gooseberry, depending on the climate and ripeness of the grapes.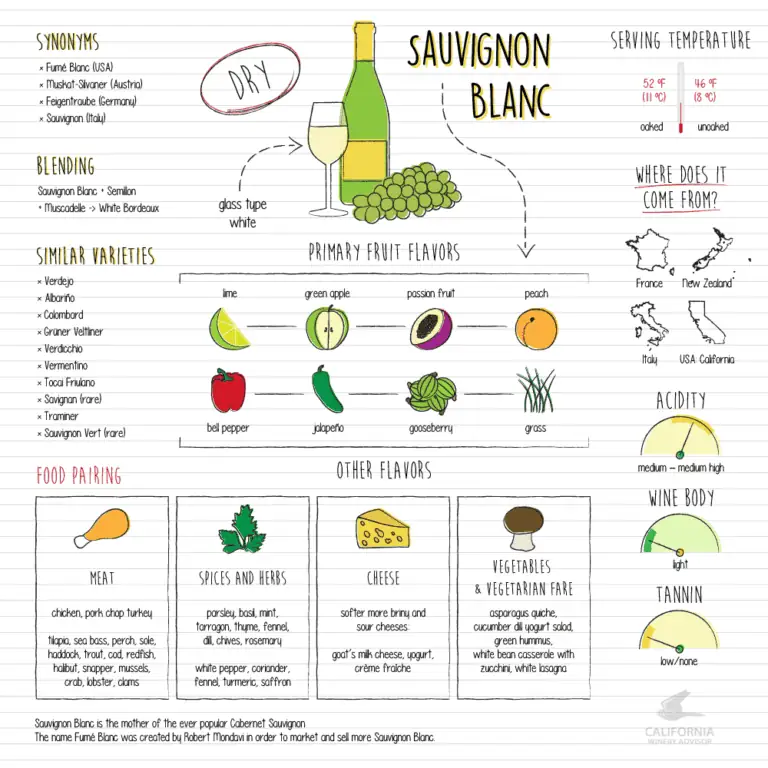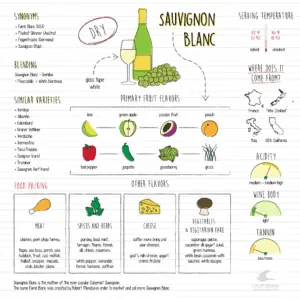 Pinot Grigio: Pinot Grigio, also known as Pinot Gris, is a white grape variety with grayish-blue skins, hence its name, which means "gray Pinot" in French. In Italy, where Pinot Grigio is most widely grown, the wines are typically light-bodied, crisp, and fresh, with green apple and citrus flavors. In Alsace, France, where it's called Pinot Gris, the wines are fuller-bodied, richer, and often slightly sweet, with stone fruit and spice flavors.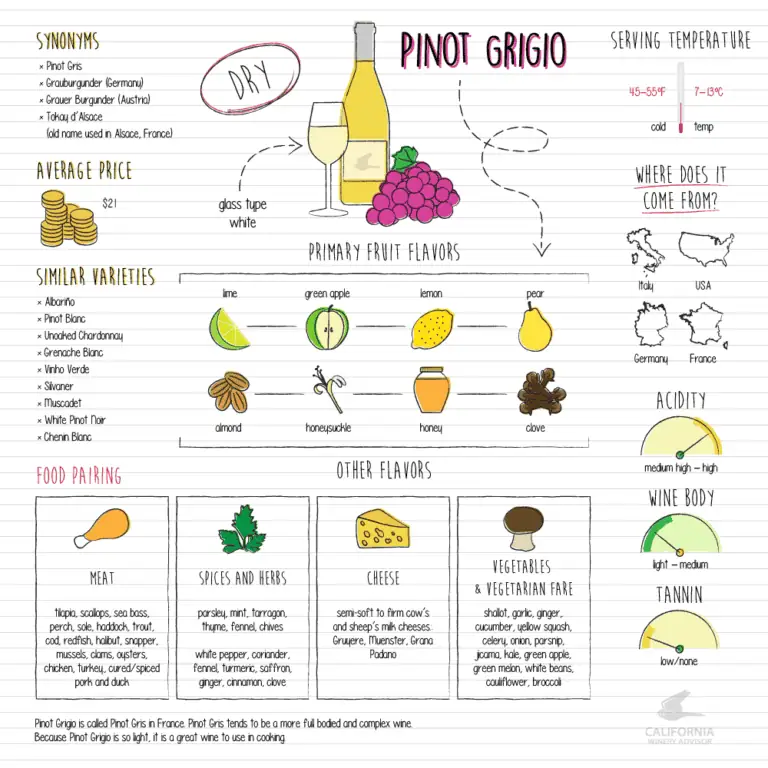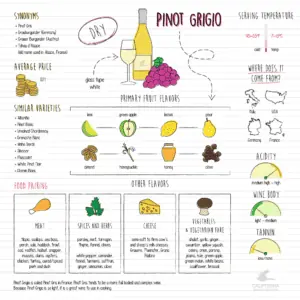 Many other white wines are worth exploring, like the aromatic Riesling, the peachy Viognier, the honeyed Chenin Blanc, and the exotic Gewürztraminer.
All About Pairing, Storing, and Serving White Wines
Pairing white wines can be a delightful endeavor. Their high acidity and range of flavors make them versatile partners for various dishes. For instance, the crispness of a Sauvignon Blanc cuts through the richness of cream sauces and balances tangy goat cheese. An oaked Chardonnay's full body and creaminess complement fatty fish or poultry in creamy sauces. The light and neutral Pinot Grigio pairs well with light fish dishes or as an aperitif.
When it comes to storing white wines, cool, dark, and stable conditions are ideal. Most white wines are not meant for long-term aging and are best enjoyed within a few years of their vintage. The exceptions are high-quality white wines with good acidity and structure, like some Chardonnays or Rieslings, which can evolve interestingly.
Serving white wines at the right temperature is crucial to enjoying their full spectrum of flavors. Lighter, more delicate white wines are best served at around 45-50°F (7-10°C), while fuller-bodied whites show their best at slightly warmer temperatures, around 50-55°F (10-13°C).
Popular White Wine Brands and Vintages
There are countless outstanding white wines from producers around the world. Here are a few notable examples:
Chardonnay: The 2020 Louis Latour Corton-Charlemagne Grand Cru from Burgundy, France, is a stunning expression of Chardonnay. Its complex bouquet of honey, lemon, and toasted bread is a testament to the heights Chardonnay can reach in its homeland.
Sauvignon Blanc: The 2022 Cloudy Bay Sauvignon Blanc from Marlborough, New Zealand, is a classic example of New World Sauvignon Blanc. Its expressive fruit flavors, balanced by mouth-watering acidity, have set the benchmark for this style of wine.
Pinot Grigio: The beautifully crafted wine from the Alois Lageder Terra Alpina Pinot Grigio Vigneti delle Dolomiti 2021 from Friuli-Venezia Giulia, Italy. Its elegant balance of fruit and mineral flavors showcases the sophistication that Pinot Grigio can achieve in its native Italy.
Conclusion
White wines, with their vast array of styles and flavors, offer endless opportunities for discovery and enjoyment. Whether you're savoring the layered complexity of a well-aged Chardonnay or the refreshing simplicity of a chilled Pinot Grigio on a summer's day, there's a white wine for every palate, occasion, and meal. So raise your glass and toast to the beautiful world of white wines!