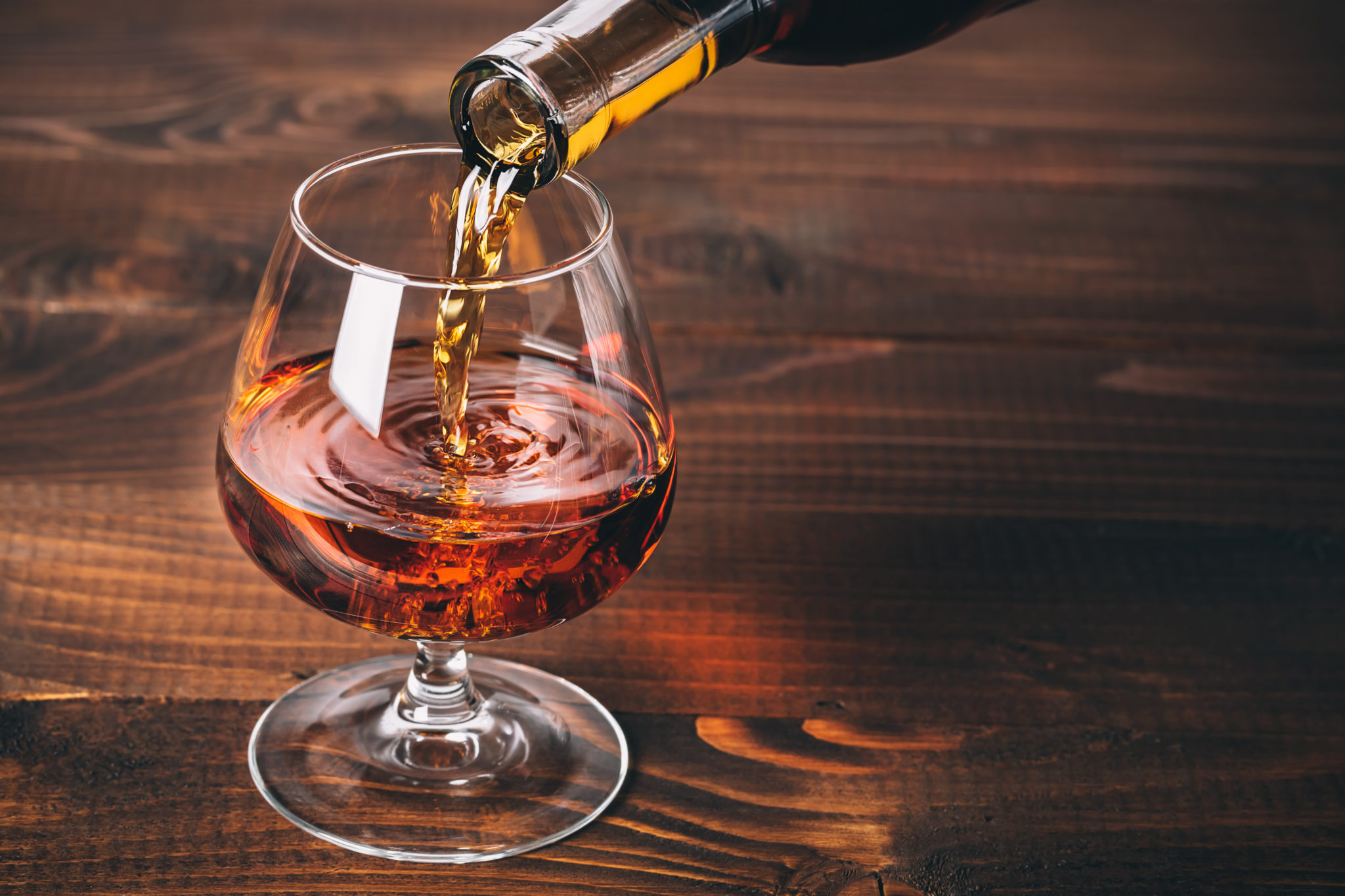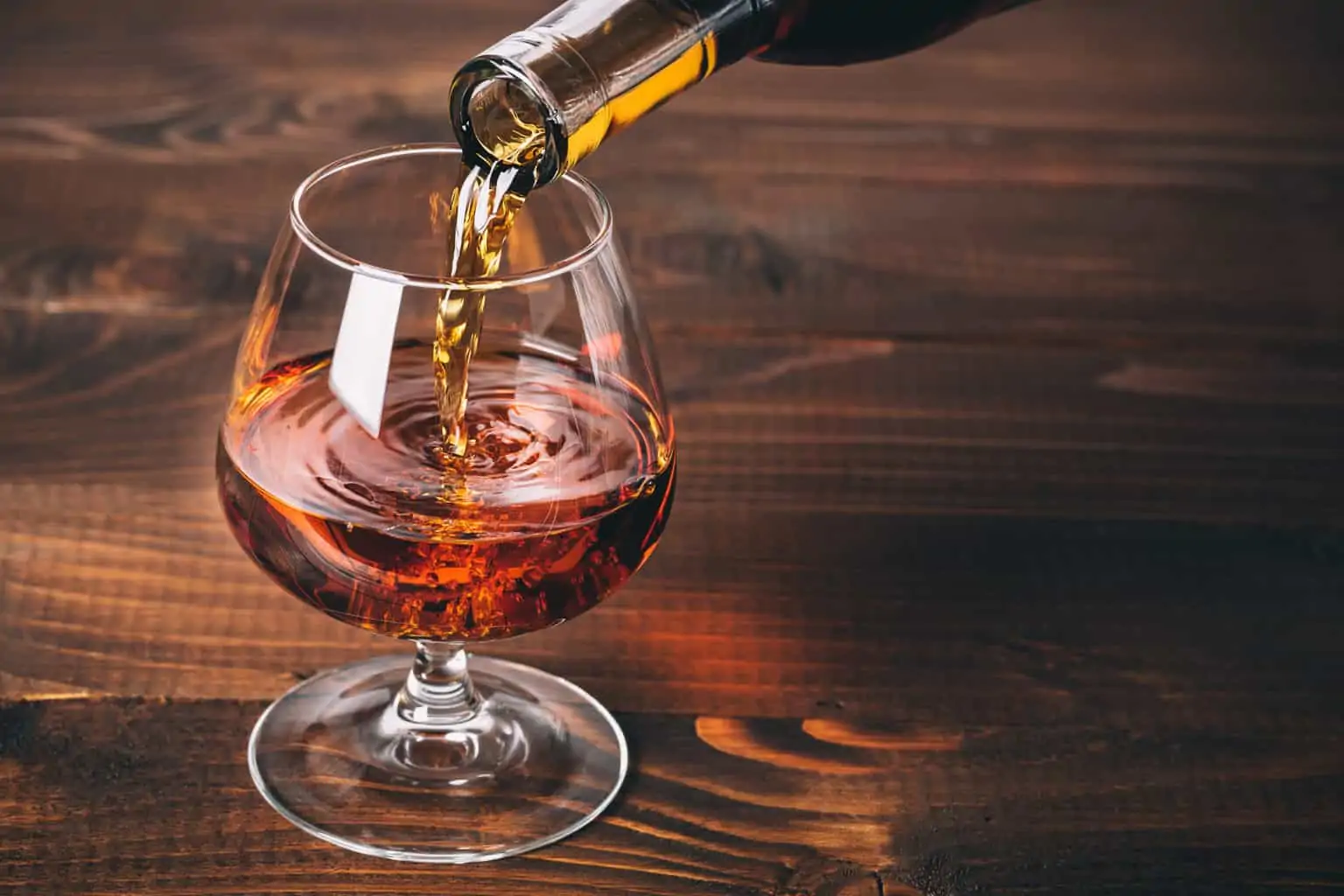 Isn't Cognac a fancy sort of whiskey or brandy? What is Cognac, and why are the Chinese pushing demand for it to the limit? If you are wondering what to look for when buying Cognac, then you shouldn't worry too much. There are no special tricks to finding good Cognac. Your best bet is to know a little bit about it so that you don't end up overpaying. 
What is Cognac? 
Cognac is a variety of French brandy and a protected term. This means that it cannot legally be produced outside of an allocated area within France; that area being the commune called Cognac. 
You can cook up your own version of Cognac using the same recipes and methods as the French. You can even improve on the recipe. However, if you are not producing Cognac in the right area of France, and under the watchful eye of the French authorities, then you cannot call your brandy "Cognac." You will have to call it something else. We are sorry about that!
The French Don't Like it That Much
There is a massive demand for Cognac that comes mostly from the US and China. Interestingly, people in France are not big consumers since it is not a particularly special type of brandy. For example, making Armagnac is far trickier, and is often done by smaller producers using knowledge that goes back centuries. In contrast, Cognac production is mostly conducted by big-name brands whose production is more measured and scientific. 
Brandy is a type of distilled wine, and Cognac is made using the Ugni Blanc (Saint-Emilion) grape, or its very close cousins. This is a contrast to Armagnac for which many different varieties of grape are used. 
Making and Distilling
Besides primarily using one grape variety, and besides having to come from France, Cognac must also be twice distilled in copper pots. Plus, Cognac must be oak-aged in barrels for two years.
In order to gain the "Expected" Cognac taste, most types of Cognac spend more than two years in oak barrels. Two years is the legal requirement in order to call the product Cognac. 
The wine that Cognac is made from is very acidic and thin, which is not desirable in wine, but it ages very well. It is a fine variety of wine to distill and make into brandy. 
Cognac Ages or Grades
You are going to see letters like "VSOP" or "VS" or "XO" on bottles of Cognac. They are grades of Cognac, and they go like this.
VS is Very Special
This is a brandy that is legally allowed to carry the name Cognac because it conforms to all the rules, such as being from the right area, spending two years in the barrel, and so forth. 
V.S.O.P. is Very Superior Old Pale
This brandy is stored for four years in barrels. The youngest ingredient must have been present in the fluid for at least four years. This is important because Cognac producers will sometimes blend brandy of varying ages.
XO is Extra Old
Remember, brandy must be stored in barrels for at least two years to be called Cognac. If it is aged at least ten years in the barrels, then it is XO Cognac.
Champagne Cognac
There are regions of Cognac called Grande Champagne and Petite Champagne. The producers of Champagne Cognac are expected to use 90% Ugni blanc grapes, and then 10% or less of one or more of these grapes: Pinot Noir, Pinot Meunier, Chardonnay, Pinot Blanc, Pinot Gris, Petit Meslier and Arbane.
What is the difference between XO and Napoléon brandy?
XO is typically understood to have been stored for ten or more years, whereas the minimum for Napoléon brandy is six years.
The Bureau National Interprofessionnel du Cognac (BNIC) are the ones who monitor Cognac producers to check if they are following all the rules. Any doubt and the producer is not allowed to call its brandy Cognac, and/or is not allowed to use certain grades like VS, VSOP, XO, Champagne or Napoléon.
China Loves Brandy, The French Love Scotch
If 11% of China's population drank a single bottle of Cognac per year, then France would not be able to cope with the demand for Cognac. That is to say that the region of Cognac in France has a finite yearly production capacity. That is partially why the re-grading of XO brandy is so difficult because when they tried in the past to make XO a 10-year brandy, there wasn't a large enough supply to cover demand. 
Only around 3% of Cognac is consumed in France. The French are far keener on Scotch whiskey. 
Where Can I Buy Cognac Online?
Many mainstream, brand-name grocery stores offer online shopping, in which you may buy Cognac. There are also many liquor stores that offer online delivery and may allow you to buy Cognac online. Here are a few mainstream alcohol retailers who will allow you to buy Cognac online. 
https://www.reservebar.com

https://drizly.com
How Can I Tell What Is A Quality Cognac
As mentioned earlier, there is no secret to figuring out if a Cognac is good or not. However, most legitimately made Cognac varieties are pretty good, and here are the reasons why. 
Cognac can only be produced at a finite rate, which means it will always be more expensive than other spirits that can be made anywhere in the world. Plus, Cognac is made according to rules where it has to be aged for at least two years in wooden barrels. 
In order for Cognac producers to create Cognac, they need to invest a lot of money. It is very expensive to buy a Cognac distillery and factory in the Cognac region of France because producers in that area may call their brandy "Cognac." The time and effort it takes to turn regular brandy into Cognac is substantial. As a result, if all that time and effort is being spent, then it is not in the producer's interest to create poor quality Cognac. It's just not worth the risk. That is why even smaller producers will work to create the best possible Cognac they can – because otherwise, they are going to lose a lot of money. 
Does Older Cognac Mean Better Cognac?
Here is how it works. If it has been in the barrel longer, then it is better Cognac. If it has been in a glass bottle longer, then it doesn't make a lot of difference. Let's say that you mix up the same ingredients and you are ready to barrel up your brandy. You halve the mixture and put one lot into barrels for ten years and one into barrels for two years. The stuff you put into barrels for ten years will taste better.
In terms of color and flavor complexity, it is the Cognacs that are aged for the longest that are the best. Cognac that has aged for ten years has the most flavor complexity and the darker color. There is still a chance that the producer did a terrible job and then left it in the barrels for ten years, but it is not very likely (for the reasons given previously). 
Producers will happily let their Cognac sit in wooden casks/barrels for ten years if they can afford it because they know the end result will sell for a high price. Some people worry that leaving Cognac in the barrel for so long will lower the alcohol content since the alcohol is able to evaporate while it is in the barrel. This is true, the Cognac that comes out of the barrel after 2 years is stronger than the Cognac that sits in barrels for ten years. However, Cognac is double distilled, which removes things like water and makes the Cognac pretty darn strong. In fact, most times, Cognac is mixed with water to get it back down to 40% alcohol by volume. 
Old Bottles Are Not Usually The Best
Explaining this is tricky, so let's try another example. You have a barrel full of 10-year-old Cognac. You pour it into bottles and give two to your nephew. Your nephew drinks one bottle and it tastes great, and he saves the other bottle for 18 years. After 18 years, he digs out the bottle, takes a swig, and discovers it tastes exactly the same as the bottle he drank first. This is because the composition of the Cognac doesn't change while it is in the bottle. Just remember to stand the bottle upright so that the alcohol doesn't attack the stopper/cork, and make sure the bottle is correctly sealed.
If that is the case, why are some older bottles a higher price? This is because there are times when producers make a particularly fantastic batch of Cognac. Remember that the Cognac tastes the same no matter when it is consumed after it has been bottled. 
When a producer creates a particularly excellent batch, they will often store it and sell it for a higher price. Collectors and wine sellers will also stash away the best stuff. It is then priced very highly so that very few bottles sell over the years. Therefore, you come across a store where an old bottle costs a lot of money. It is not because the Cognac has matured in the glass bottle, it is because it is part of a very good batch of Cognac (possibly from a producer that no longer exists). 
If you are wondering what to look for when buying Cognac, and what is Cognac, you now know thanks to what you have learned in this article. Enjoy your drink.  
Conclusion
If older Cognac has a deeper and more complex flavor, then is not the golden rule that older Cognac is always the best? In reality, it is all a matter of taste. After all, if you prefer the four-year-old stuff as opposed to the ten-year-old stuff, then nobody is going to argue with you. Plus, why spend lots of money on very old Cognac if you are only going to use it for cocktails or with soft-drink mixers. In the end, it is all down to personal taste.