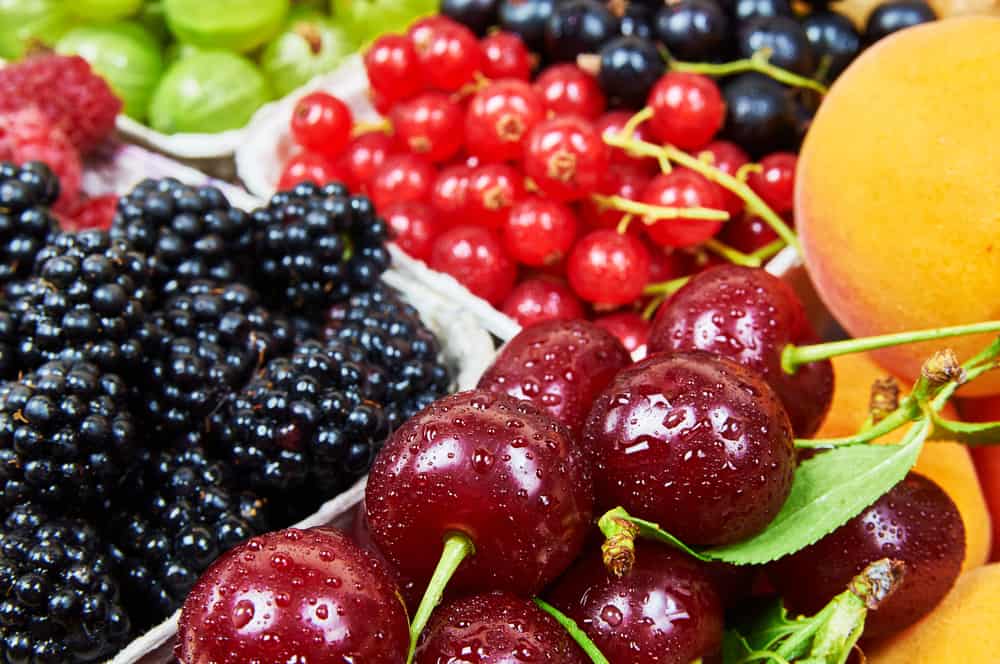 What Makes a Wine Fruity
Fruity wines have increased their presence on the market in the last couple of decades. They're delicious and often made using the same sophisticated techniques as grape wines. While you've probably heard about fruity wines, this article will teach you more about them. If you're a beginner, don't worry, as we'll also give you suggestions on which products you should try!
What Are the Fruity Wines?
Fruity wines are wines produced from a variety of base ingredients other than grapes. They're an excellent choice for beginners as most have a sweet taste and a typically low alcohol content. Fruity wines use specific production techniques as they keep most of their natural sugars. They're made of fruit that ripens the longest, giving it a higher level of sugar.
Buying and Tasting Tips for Fruity Wines Beginners
Fruity wines are generally sweet, but there are exceptions. Before making a purchase, always check the label. When the alcohol percentage is low, you can be sure that the wine is sweet. Fruity wines are best-served chilled, as it enhances their fruity notes. Sweet fruity wines should be paired with appetizers or desserts, but those with lower sugar percentage go well with cheeses or meats.
The Types of Fruity Wines
Fruity wines come in so many flavors that it's impossible to list them all. However, these should be a safe choice for beginners:
Wines That Are Both Sweet and Fruity
Fruity wines can be dry or have a light taste. Below are the types of wines that are considered both sweet and fruity:
Rieslings can be anything from dry to very sweet, so when buying one, you have to consult the label. While originating from Germany, Riesling is now produced in many other countries. Sweet rieslings are best served with desserts.
Zinfandel contains a large amount of fruit and is very light. That's what makes it one of the favorite choices among wine drinking novices. White Zinfandel wines have their origins in California, but they're now widespread on every continent.
Port is named after its country of origin: Portugal. Unlike Riesling wine, Port is always sweet and has increased alcohol content in most cases as it may contain brandy. While Port is typically red wine, it also exists as rosé or white. It's best served with a dessert.
Muscato is traditional Italian wine, usually produced in apricot or peach flavors. While there are exceptions, Muscato usually has low alcohol content, even below 5%. Every Muscato is sweet, and it goes well with desserts.
Sauternes comes from the Sauternais region of France. If you like your wines extra-sweet and fruity, this is the one to try. It has a high amount of sugar as the grapes are affected by a particular type of mold.
Beaujolais is named after the district of Beaujolais, which is a part of the much better known Burgundy region in France. It's produced from grapes that have a low percentage of tannins, giving it a mellow flavor. Beaujolais wines come in different flavors that typically have notes of strawberry, raspberry, or cherry. It's not overly sweet and can be served with almost any meal.
Tropical Fruit Wines
Mango wine has a beautiful smell, while the taste is only slightly sweet. That makes it a perfect match with light seafood.
Banana wine is easy to recognize, as it has a strong taste. You can combine it well with seafood dishes or pork.
Pineapple wine is an ideal choice if you like your tropical fruit sweet. Its intense flavor pairs with ham, and this combination is often reserved for special occasions.
Kiwi wine has a beautiful gold color, and a crisp taste. It goes well with seafood.
Guava wine is recognized by its unique amber color, while the flavor combinations include touches of pears, pineapple, strawberries, and lemon.
Watermelon wine is all that you'd expect of it, as it keeps the color of the fruit, and has a light flavor.
Berry Wines
Elderberry wine might sound exotic, but its flavor and color aren't much different from other berry wines. This is a light drink that's ideal for an aperitif. Keep in mind that sparkling elderberry wine is significantly sweeter, and is often found in fruity cocktails.
Blueberry wine can be radically different, so check the label carefully. It comes in sweet and dry varieties. Like other dark berry wines, blueberry wine is close to grape wine.
Blackberry wine has a rich and deep taste, so it's easy to recognize. The best way to describe it by comparing it to Merlot.
Raspberry wine has a partially sweet profile, making it the right choice for light dishes.
Strawberry wine has its sweet taste subdued with other ingredients, as is the case with other red berry wines. You can serve it with veal, pork, or pasta.
Citrus Wines
Tangelo wine is the rarest among citrus wines, as it's available only in the first couple of months every year. The taste of tangelo could be best described as a perfect mix of grapefruit and tangerine wines. Therefore, tangerine wine is an excellent substitute, as it's available during all seasons.
Orange wine is one of the most popular in Florida, and it's surprisingly dry, if there is a sweet variant. You'll enjoy it the most while consuming seafood or chicken.
Pink grapefruit wine is the lightest among citrus wines and a great choice with a deli sandwich or fresh salad. The taste of it will remind you of a margarita.
Recommended Domestic Fruity Wines
Carlson Vineyards Peach Wine
Carlson Vineyards is located in Palisade, Colorado, which is known for its peach production. The fruit's essence is powerful, giving it a juicy, fresh, and crispy taste. While this wine can be bought in retail outlets across Colorado and Wisconsin, you can order it online.
Maui Wine Maui Blanc
For something more exotic, check Maui Blanc from Hawaii-based Maui Wine. This pineapple wine is the company's flagship product and has a taste that's almost like juice. The main difference is that it's much drier and also has a lighter body. While it's ideally served with Asian cuisine, you can also pair it with roast pork. This product is available in 25 states, including California.
Chateau Fontaine Cherry Wine
Chateau Fontaine is based in Michigan, which is renowned for cherry wine production. Their product combines sour, dark and yellow cherries, and is available only in very limited quantities. This wine is not too sweet and is an excellent choice for barbecue lovers. Like most fruity wines, it's best served cold. The yearly production of about 1,000 cases always sells quickly, so if you want to have it delivered to your address, send them an email or call them.
FAQ
Are Fruity Wines Sweet?
Connoisseurs almost universally agree that 35g/L is the minimum sugar level needed to classify a fruity wine as sweet. Many fruit wines are light or even dry. Some fruity wines come in radically different variants, so there are both dry and sweet orange wines. To conclude, if you ask for sweet wine in a restaurant or winery, don't be surprised if you're not served with a fruity wine.
Is Merlot Sweet?
There are three types of Merlot - a smooth, soft, and a fruity. Fruity Merlot notes include berries, plum, or cherries, but this has residual sugar only in traces. That makes Merlot a dry wine.
Is Cabernet Sauvignon Sweet?
Cabernet Sauvignon's main characteristics are alcohol content of over 13.5%, dark color, and full body. While some New World Sauvignon Cabernet can be sweet, the traditional version is dry and has a high tannin level.
Is Pinot Noir Sweet?
When you taste Pinot Noir for the first time, it might confuse your sense of taste. This is a fruity wine, but it's still considered dry.
Is Cider a Fruity Wine
Legal definitions of cider are different worldwide, but in most cases, it's not considered as fruity wine. Apples serve as a base for this drink, with added flavors including orange, lemon, or strawberries. Unlike fruity wines, every type of cider has a low alcohol content. It's popular in Central and Western Europe.
Are Fruity Wines Dessert Wines?
Dessert wines, also known as pudding wines, are so sweet that they're served with food high in sugar. While many fruity wines are also dessert wines, that's not always the case. Some fruity wines can be mellow or even dry, so they're better served with the main course.
Experiment and Have Fun with Fruity Wines
In this article, you learned that fruity wines are playful and come in many varieties. In almost all cases, they're very different from grape wines and are ideal for less formal occasions. Recommended for beginners, they're mostly sweet and have a lower percentage of alcohol. What's also recommended is to experiment and pair them up with different foods. You're meant to have fun with fruity wines to find what suits you the best.