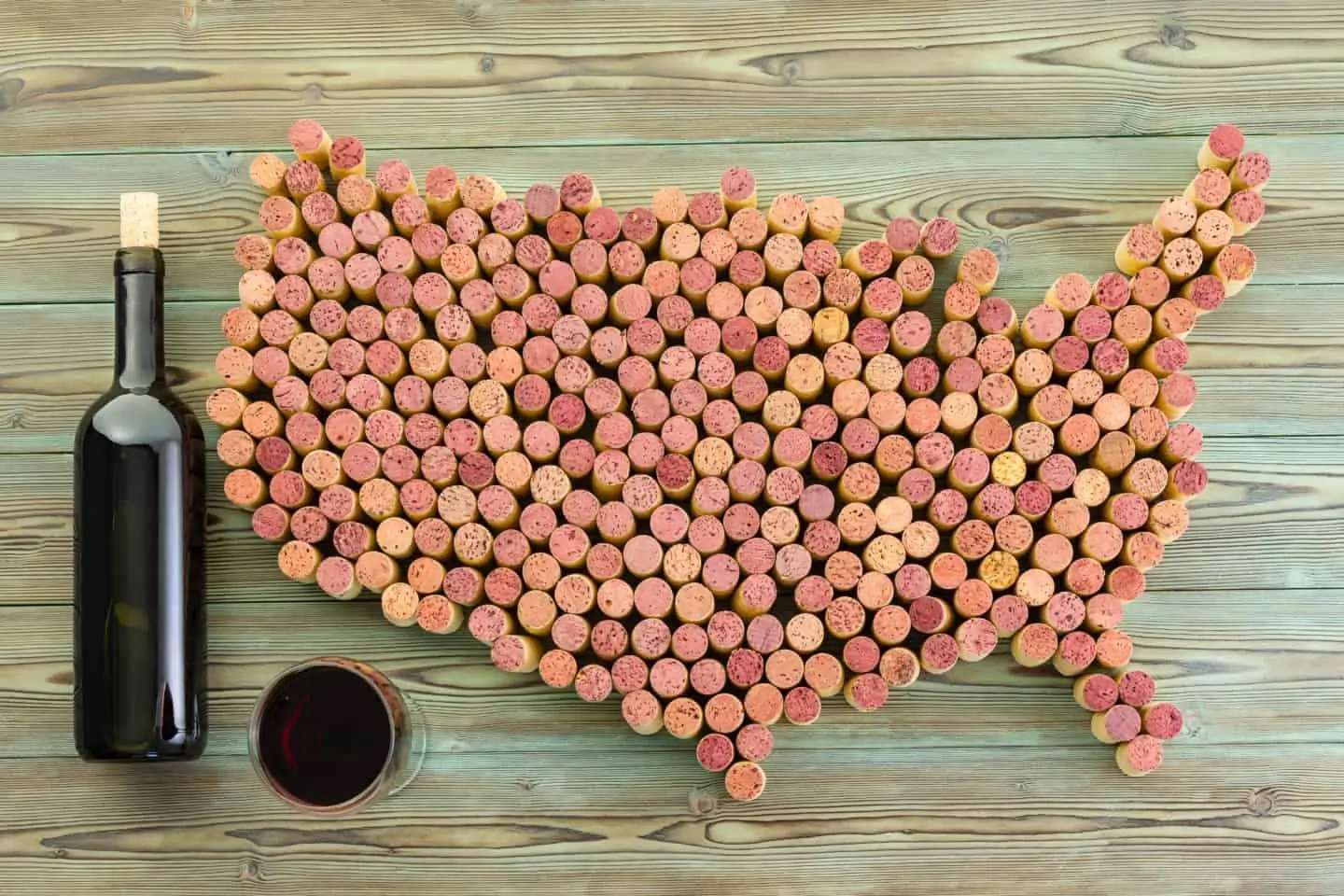 Wine Shipping Laws in the US
From wholesale and direct shipping laws to state-issued permits, wineries need to follow a set of regulations to legally ship wine across the US. At the time of this writing, more than 50% of the states allow direct shipping to consumers, but certain restrictions may still apply. 
For example, there might be an annual limit of cases per customer and some counties may prohibit on or off-premises sale, or even ban alcoholic beverages altogether. This article will help you get a better understanding of wine shipping rules for each state. You'll also learn more about the history of these regulations and how they've changed. 
Wine Club Shipping Laws
- State by State
The following sections list specific laws for each state. To make the navigation easier, the states are arranged in alphabetical order. The focus is on current laws and general legislation that may affect the wine shipping business. 
Alabama
As a rule, direct wine shipments are banned in Alabama, but there are exceptions. If a person receives written permission from the Alcoholic Beverage Control Board, he or she may receive wine shipments. This applies to people in charge of ABS stores and the shipment has to be consigned directly to them. 
Alaska
The law allows Alaskan vendors and wineries to ship to all states. Restrictions apply to some in-state districts and a few counties in West Virginia, Massachusetts, and Tennessee. 
Alaska allows direct wine shipments to consumers in the state. There are communities in Alaska that can limit or ban shipments of alcohol. The shipment packaging must clearly state that it contains alcohol. You must also require the signature of someone over 21 for delivery.
Arizona
There is a two-case limit on consumer shipments in Arizona. Since 2003, the "On-Site Law" requires the customers to have visited the winery in person and paid for the order in advance. But small wineries can apply for exclusive permits if they produce less than 20,000 gallons a year. 
Arkansas
On-site wine shipment orders are allowed in Arkansas, but the state bans direct shipment for off-site sales. 
California 
Shipping wine out of state is allowed in California with the exception of some counties in West Virginia, Massachusetts, Alaska, and Tennessee. Wineries can obtain all the documentation, reports, and export regulation via the California Wine Export program. 
Colorado
Colorado doesn't impose any limits on the amount one can receive for personal consumption. However, as of mid-2006, wineries that ship to the state need to get a direct shipping license. 
Connecticut 
Consumers are limited to twelve cases of wine per year, or two cases every couple of months, according to the legislation. Vendors and wineries need to obtain the Out-of-State Shipper's Permit for off- and on-site sales. 
Delaware
Delaware allows for direct wine shipments and there are no caps on the number of cases one can order for personal consumption. 
Florida
This state has "open limited" state shipping laws and there are no restrictions on the volumes. However, Florida prohibits shipping wine in containers larger than one gallon. Vendors and wineries don't need additional permits, though the state has three dry counties.
Georgia
For off-site sales in Georgia, wineries need the Special Order Shipping Permit. The annual volume limit is set to twelve cases per household. Also, each label needs to be certified for direct-to-consumer sales. 
Hawaii
In Hawaii, wineries are allowed to ship six nine-liter cases per year to a single household. Since 2007, the wineries need to have the Direct Wine Shipper's Permit which is given by the local commission. 
Idaho
The 2006 legislation requires Idaho wineries to obtain a state permit and pay taxes before they can ship to customers. Other requirements include registration at the Idaho Tax Commission and mandatory monthly reports. 
Illinois 
The state of Illinois caps the annual volume at twelve cases per consumer. The labels need direct-to-consumer approval, even if they've been cleared for wholesale. Plus, there are direct shipping amendments regarding annual statements, in effect since early 2018. 
Indiana
Indiana residents are allowed to receive a direct shipment of twenty-four cases per year. Prior to 2015, the regulations were more restrictive. Now, wineries that hold a permit may sell and ship wine, provided they've covered taxes, licensing fees, and reporting requirements. 
Iowa
There are no volume limits in Iowa and wineries can sell and ship wines that they produce on the premises. As of 2019, out-of-state wineries and remote vendors become subject to local and state taxes, should their gross revenue in Iowa be at, or exceed, $100,000. 
Kansas
Direct shipping volumes in Kansas are limited to twelve cases a year per person or address. For off-site sales, wineries need a Special Order Wine Shipping License, which doesn't apply to on-site shipments. If a consumer visits the winery, he or she can place any order and receive the wine. Plus, there's no volume limit. 
Kentucky
In Kentucky, making a clear distinction between the wet and dry counties is a bit tricky. What's more, it's a felony to ship wine to dry areas, which is why carriers refuse direct shipments. 
Louisiana
Wineries that ship to this state need to obtain a direct-to-consumer permit, issued by the Louisiana Department of Revenue. In addition, they have to pay sales tax and the labels mustn't be shipped by any other wholesale. 
Maine
The state of Maine has an open permit and allows for twelve cases a year per address. The wineries need to provide a list of labels that are subject to direct shipment and they must be bottled in 750ml containers or bigger. The Direct Shipper License is necessary for both on and off-site shipments. 
Maryland
Since mid-2011, direct wine shipments are legal in Maryland. The limit is set to eighteen cases a year per address. The permit holder can only sell wines they produce and the state requires a list of labels that are shipped directly. 
Massachusetts
As of January 2015, direct shipments of wine are legal in Massachusetts, with an annual limit of twelve cases per customer. 
Michigan
Michigan government limits wine shipments from wineries to Michigan residents. The limit is set at 1,500 cases a year and the wineries need to register labels to get direct-to-consumer shipment approval. License holders also need to verify the buyer's age via a certified Online Age Verification Service. 
Minnesota
Licensed wineries are allowed to ship labels directly since mid-2005 in Minnesota. The wines may only be shipped for personal consumption and the volume limits cap at two cases per year. In addition, each case has to be within the nine-liter limit. 
Mississippi
The state of Mississippi prohibits direct wine shipments. 
Missouri
Wineries are required to obtain a Direct Wine Shipper's Permit in Missouri. The excise tax is paid annually and there is no sales tax. The volume limit is set to two cases a month per consumer and each case can contain up to nine liters of wine. 
Montana
The 2013 Montana House Bill 402 lifted the antiquated Connoisseur License system and allowed for direct shipments. The volume caps at eighteen cases a year per consumer. If a label is not sold by a Montana wholesaler, wineries need to submit for federal label approvals. 
Nebraska
Nebraska has an open permit system, meaning wineries are allowed to ship up to twelve cases a year to each consumer. The Nebraska Liquor Control Commission issues the required S1 Direct To Consumer License. 
Nevada
There is an annual limit of 12 cases per household in Nevada. Wineries need to be state-registered and there are extra fees for large shipments - 200 or more cases. If a shipment exceeds 25 cases, the winery needs to have a wholesaler. 
New Hampshire
Wineries in New Hampshire are allowed to ship up to 12 cases a year per consumer. They need a Direct Shipper Permit and they have to submit copies of the Certificate of Authority from the home state. TTB winery permit is also required. 
New Jersey 
Wineries that produce less than 250,000 gallons a year and have an Out-of-State Winery License, are allowed to ship directly to New Jersey. The volume limit caps at 12 cases a year per person and wholesale labels also get a direct-to-consumer approval. 
New Mexico
New Mexico residents are allowed to receive no more than two cases of wine per month. To become eligible for direct shipment, wineries need to obtain a New Mexico tax identification number and a permit. 
New York
The state of New York has one of the highest annual volume limits - 36 cases per consumer. A winery qualifies for a Direct Shipper's License if its home state offers New York wineries similar privileges. 
North Carolina
For personal use, North Carolina wine lovers are allowed to receive up to two cases per month. The wineries need to provide a list of labels that are shipped directly and each shipment must be conducted via an approved carrier. 
North Dakota 
The direct shipping volume is limited to three cases a month per consumer. Wineries need to get a direct shipping permit issued by the State Tax Commissioner. However, there's no need to register the labels.  
Ohio
The state of Ohio allows annual direct shipments of twenty-four nine-liter cases per household. This is for personal use only and the wineries qualify if they produce less than 250,000 gallons a year. There is a shipping permit, too. 
Oklahoma
Off-site direct shipments are forbidden in Oklahoma. To receive a wine shipment, the residents need to visit the winery and place an order there, plus there is a one-liter a month volume limit. 
Oregon
Oregon wineries are allowed to ship to all US states, except certain areas in West Virginia, Alaska, Tennessee, and Massachusetts. When receiving wine, the volume limit caps at two cases a month per consumer. 
Pennsylvania 
The volume limit in Pennsylvania is 36 cases per year for personal use. Wineries need to be licensed for direct shipping by the PLCB and the labels are subject to local and state sales taxes. Plus, the winery needs to verify the recipient's age prior to shipping. 
Rhode Island
Direct shipments for off-site wine sales are prohibited in Rhode Island. Consumers need to visit the winery to place an order. This applies to out-of-state and in-state wineries. 
South Carolina 
South Carolina resident can receive up to 24 bottles of wine a month. The wineries need to follow the state-requited annual reporting and they need an Out-of-State Wine Shipper permit. 
South Dakota 
South Dakota has an open permit policy for direct wine shipments. The labels that have wholesale approval can also do direct shipments and they need to be registered. The wineries are subject to sales and excise tax, as well. 
Tennessee
Wineries are required to register with the Tennessee state authorities and the winery needs to remit sales and excise taxes before shipments.  Each consumer can get one case a month or three cases a year.
Texas 
To direct ship in Texas, wineries need a permit from the state government. The volumes cap at nine gallons per month while the annual limit is thirty-six gallons. 
Utah
Utah residents are prohibited from receiving direct wine shipments. Otherwise, carriers and wineries face a state felony. 
Vermont 
The shipment volume caps at twelve cases a year per consumer in Vermont. Only wines produced by a winery are eligible for direct shipments and the winery needs a direct-to-consumer license. 
Virginia
Wineries shipping to Virginia need to be registered at ABC and deliver monthly reports. The recipients are allowed to get two cases of wine per month. 
Washington
Washington state wineries are allowed to ship to all states except certain regions in West Virginia, Massachusetts, Alaska, and Tennessee. There are no volume limits in Washington. 
West Virginia
To ship to West Virginia, out-of-state wineries need to obtain a Letter of Good Standard from their home state and be licensed by West Virginia authorities. The volume limit caps at two cases a month. 
Wisconsin
Wisconsin residents can receive up to twelve cases of wine a year. The labels don't need to be registered, but the wineries must obtain a Direct Shipper's Permit. 
Wyoming
Since mid-2001, out-of-state shippers are allowed to deliver wine to Wyoming consumers. The volume mustn't exceed two cases a month per household. The wineries need to register at the Liqueur Division of the Department of Revenue and provide monthly reports. 
Short History of
Wine Shipping Rules
At this point, you might be wondering why wine shipping is so firmly regulated and how the regulations have been changing over the years. It's worth noting that the wine shipping laws used to be stricter prior to the 2000s in most states. But there's more to this story. 
Going Back to the 21st Amendment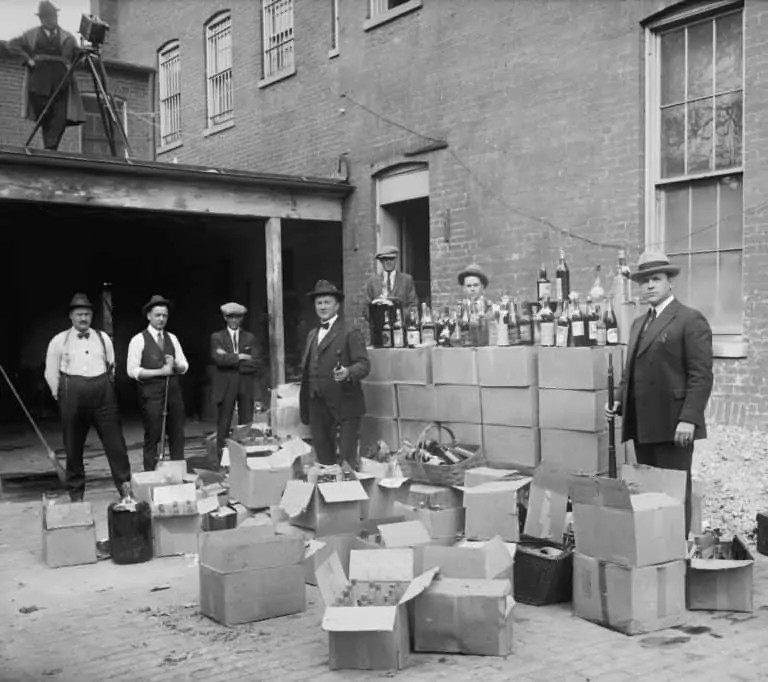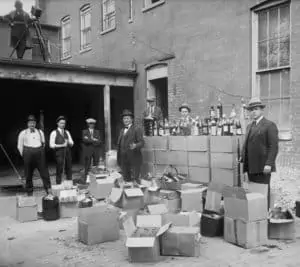 The majority of the US liquor laws that include shipping regulations came after the 21st amendment effectively ended the Prohibition. That said, specific shipping requirements and permits were, and still are, up to state governments. 
Bear in mind, these laws had been in effect long before UPS, FedEx, and other carriers. To make things more complicated, some states require a winery or retailer to be physically present in the state to be eligible for direct shipping. As for the most restrictive states, Mississippi, Kentucky, and Utah top the list.  
However, the laws don't only apply to wine businesses, but they also effectively make individuals subject to penalties. For example, it would be illegal to send a bottle of wine to your friend in New York if you live in Montana. To avoid penalties such as these, some carriers have introduced rules of their own. 
You would need special agreements if you were to ship via UPS and FedEx. On the other hand, the United States Postal Service refuses alcohol shipments altogether. But is there a silver lining? 
Changes on the Horizon
As indicated, some states have loosened up their restrictive direct shipping laws with the dawn of the new millennium. Unless direct shipments are prohibited or limited to on-site orders, the wineries usually need a Direct Shipper's Permit. They might also need to register at the state, submit reports, or file for in-state tax. 
The catch was to change or, at least, amend the three-tier system which had been in effect since after the Prohibition. This system recognizes three groups in the wine business: wineries (producers), distributors or wholesalers, and retailers. This means a winery sells the label to the wholesaler, who then sells to the retailer, and the retailer was the only one allowed to sell directly to the consumer. 
To continue on a positive note, things are much different now. A lot of states allow direct shipping and sales from the winery to a consumer. As a rule, the wineries and required to obtain proper in-state and/or out-of-state licenses as well as the Direct Shipper's Permit. However, the regulations don't stop there. 
Some states, such as Ohio and New Jersey, allow direct shipments to small scale and boutique wineries only. The annual production limit is 250,000 per year for these two states, but it can be much lower than that. For example, Arizona puts a 20,000-gallon limit on the annual winery production. 
Is It All Good News?
A 2017 New York Times article sent nation-wide ripples across the wine connoisseur community with a conclusion that only 14 states allowed for cross-state wine shipping. However, the legislators have amended some of the regulations by late 2018. 
For example, direct shipping has been legal in Oklahoma since October 2018. The carriers and wineries need to follow in-state reporting procedures and pay special taxes. The New York state legislation is unique in that it requires a winery's home state to have similar direct shipping laws as the state of New York itself. 
Digital Wine Routes Revisited 
When all is said and done, direct shipping regulation is to remain subject to state legislation. Some progress has been made to allow online retailers and wineries to ship without too much of a hassle. The important thing is that the wine shipping regulations are improving across the board. 
You might be required to conduct some research and most online wine clubs and shops provide detailed information about their wine shipping rules. So there's no need to worry your wine collection is in jeopardy.