Sideways The Movie:
2014 was the tenth anniversary of the acclaimed California wine film, Sideways. Where has the time gone! The movie, which cost a modest $16 million to make, was a surprise hit both at the box office and with the critics. It is one of the most palatable wine movies you will see. Centering around a difficult duo of middle-aged burnouts, Sideways celebrates the best of what Santa Ynez Valley wine has to offer.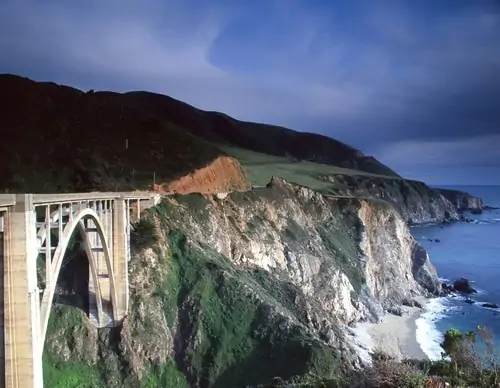 At one point Maya, protagonist Miles' love interest and one of the film's more likeable characters, suggests that a bottle of wine he has been saving doesn't need to be opened on a special occasion. She says the wine itself is the occasion. It's a scene that embodies the attitude of Santa Ynez Valley -- wine for wine's sake. Nothing is too pretentious or precious, but wine is, and will always be, the magnetic pull of the region's cultural compass.
We'll never know if Miles got a book published or if his mercurial buddy Jack made a relationship last, but we can look at the changes in the film's most tasteful, beloved character: Santa Ynez Valley. The rolling hills and winding roads of this incomparable landscape aren't even its greatest feature; it is the grape growing and wine-making that make the region sublime.
Santa Ynez Valley:
Santa Ynez Valley (SYV) has been recognized as an American Viticultural Area (AVA) since 1983. A few years before Sideways hit theatres, the Santa Rita Hills in the west gained its subregion distinction (renamed Sta. Rita Hills in 2005). Then, in 2009 Happy Canyon in the east added a new AVA and most recently, in 2013, Ballard Canyon carved out its AVA in the center of SYV.
Had Sideways been made later, we might have seen Miles and Jack taste through the Lompoc Wine Ghetto. The industrial park, which gets its name because of its semi-isolated location near the town of Lompoc, is home to winemakers who have gained momentum in recent years. In this affordable cluster of warehouses, vintners are able to focus their time and investments on winemaking, not on becoming a tourist destination. Try Longoria, Stolpman, and Tyler Winery to get a taste of the place.
The Wine:
Miles' pet grape variety in Sideways is Pinot Noir. He outlines the difficulties in growing the grape: "it's thin-skinned, temperamental, ripens early," and explains the rewards: "its flavors, they're just the most haunting and brilliant and thrilling and subtle  -- and ancient -- on the planet."
Pinot Noir boomed everywhere after the film came out. But some say the grapes were already gaining popularity and the film contributed to, but was not responsible for, its rise. Sea Smoke Cellars Pinot Noir, featured in the restaurant scene, remains a wildly popular example of a big, ripe Pinot Noir. But contemporary vintners are making Sta. Rita Hills Pinot Noir much more subtle and finessed. Try Sandhi Sta. Rita Hills Pinot Noir for a modern twist on Pinot envy.
Poor Merlot took a beating with Miles' hysterical outburst, "No, if anyone orders Merlot, I'm leaving. I am not drinking any fucking Merlot!" Savvy viewers will note the irony that although Miles is ardently opposed to drinking Merlot, his prized 1961 Cheval Blanc is a actually a blend of Merlot and Cabernet Franc. The grape thrives in SYV's eastern Happy Canyon, where  winemakers Gainey, Brander, Happy Canyon Vineyards make Merlot that would soften even the sternest curmudgeons like Miles.