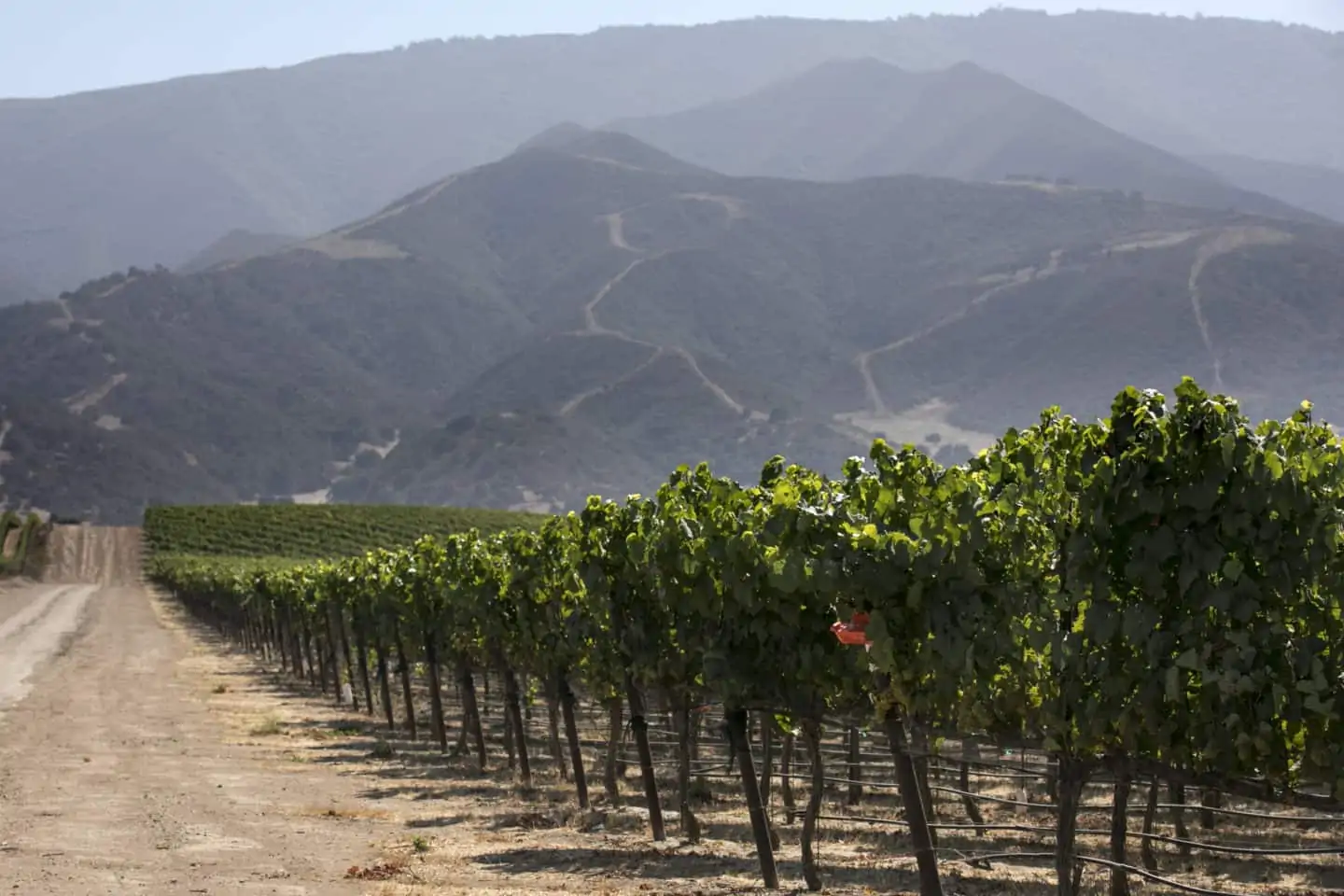 Adam Lee has worked in all aspects of the wine industry. He has worked at a wine store, on the floor of a restaurant in Austin, Texas, for a distributor and wrote about wine before starting his first winery, Siduri. Experience working in all facets of the wine business has provided Lee with an advantage; he knows all of the benefits and challenges the industry poses.
The biggest challenge a winery faces is selling the wine. When Lee started Siduri in 1994, he focused primarily on direct sales, with most of the sales sold on futures. Times were different then. "Pinot Noir was still in its infancy in the wine drinkers consciousness and growing a mailing list was easier than it is today," Lee explained. Wine reviews, mailing lists, and direct sales helped his brand grow until they were large enough to work with a distributor. Thanks to a couple fortuitous events, Siduri followed this path. After a few bottles of wine, Lee was very relaxed and generously confident and left a bottle of his wine for Robert Parker, which resulted in a good review.  Ferry Plaza Wine Merchant Owner Debbie Zachareas was at EOS Wine Bar at the time and began selling the wine. By 1996, Siduri grew to almost 900 cases and entered the three-tier market. "It was a lot about getting to a certain size about where you needed a distributor."
By 2015, Lee sold Siduri to Kendall Jackson. While he remains the winemaker, the new ownership freed Lee from the business side of things. As a result, Lee gets to spend more time in the vineyard. "The growing and picking is the most important part," according to Lee and he was thrilled to spend more time there.
With the time in the vineyard, Lee began thinking about the legacy he would leave for his children. He and his wife Dianna liked the idea of leaving them something small that would not be a burden but rather something they could choose whether or not they wanted to grow. In 2017, named after Lee's grandmother, Clarice Wine Company was born.
Producing exclusively Pinot Noir, the fruit comes from four acres in the Santa Lucia Highlands - two acres of Garys' Vineyard and two-acres from Rosella's Vineyard. Working closely with vineyard owners Gary Pisoni and Gary Francioni, Lee manages his acres, determining when to pick the grapes. The result is 650 cases of wine – 220 cases of Garys' Vineyard, 220 cases of Rosella's Vineyard and 220 cases of a Santa Lucia blend of the two vineyards.
With Clarice Wine Company, Lee was once again faced with the challenge of selling wine. However, much has changed in the past 25 years. "I am not certain there is any clear path for any small wineries to sell their wines," Lee explained. "Critical ratings do not carry the same weight. Tasting rooms do not carry the same weight today. There are just so many, and they are spread out so how is a consumer supposed to decide where to go. Distributor networks are also harder to get into as a small producer." Lee also noticed many wineries offering "new" things such as food and wine pairing in their tasting rooms. But is that really a new thing?  Is it unique? Will it set you apart?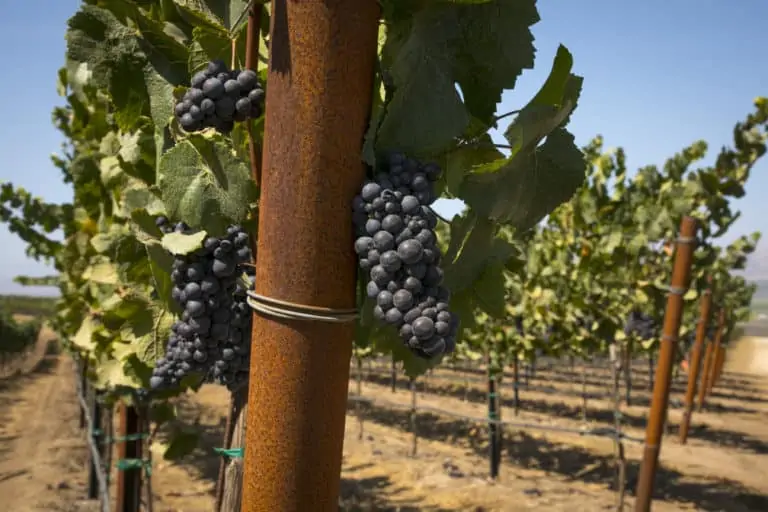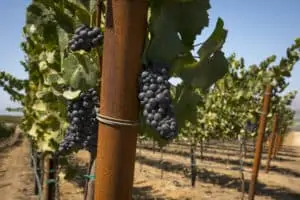 Lee thought about different experiences and decided to come up with an entirely different concept, the Clarice Family Program. "Selling wine" isn't what Lee likes to do. "What I truly enjoy is the friendship, camaraderie, and sharing of knowledge and experiences that wine helps engender." Clarice Family Program is not a mailing list; it is not a wine club; it is a completely new experience. Think of it as being part of Lee's extended wine family.
As a member of the Clarice Family Program, you receive one case of wine each year. This case will include four bottles of each of the three wines Lee makes. The wines will not be available in retail shops, so this is the only way the wine can be purchased. A one-year membership cost is 6 payments of $160. Shipping and tax on the wine are included. In addition, members become a part of a private online group where you can talk to other members. Pictures can be posted, recommendations can be made on what wine to buy or what to pair with a particular dish and travel advice can be shared. Exclusive invitations to wine parties are also included.
Another great benefit of being a member is exclusive access to people in the wine industry. Each month, Clarice Wine Club will have a special guest who will share interesting insights and happily answer questions and engage in conversation. Winemakers, wine writers, wine sales, winery accountants, label designers, vineyard managers and winery financiers are all scheduled to be special guests in the first year. In addition, guest winemakers will offer specials on their wines that will not be available to the general public.
Clarice Family Program is redefining the DTC (Direct-to-Consumer) model. Lee is building a community. Launched February 2018, Clarice Family Program already has 450 members and the maximum is 650 members. Lee has been surprised by the geographic diversity with members joining from across the country and the wine will not even be released until Fall 2018. Not every small winery can replicate this new model Lee has created. Much of his success has been due to the relationships he has established over the years and the reputation he has developed. But Lee is not trying to exclude anyone. With so many small wineries trying to get the attention of the consumer, it is time to try something new. He wants other small wineries to understand that they are not competitors. "If you can help your customers get access to other wines, they become more loyal to you, rather than less. It is a spirit of comradery. We are in it together."
Lee is not looking to grow Clarice Wine Company any larger than it is. Lee wants to concentrate on what he is doing in the vineyard and how he is doing it and is not growing another Siduri brand. As a small winery, there is a sweet spot where you can make a living but "you need to offer more than a couple of decent 90-point ratings and join my mailing list." Lee clarified, "a great asset is that we can offer access to other friends making great wines. We are not worried about losing customers. It is not a competition." Lee is creating a personal connection with the goal of selling his own wine while giving the customer access to the entire world of wine.
About The Author 
Allison Levine is the owner of Please The Palate, a boutique marketing and event-planning agency. Allison is Level 3 WSET Certified from the Wine & Spirits Education Trust, so she knows about way more than just wine tasting Santa Barbara. Allison is certified as an Italian Wine Specialist from the North American Sommelier Association and has a Master's Degree in International Communications with a focus on cross-cultural training from the American University School of International Service. As a freelance writer, she contributes to numerous publications while eating and drinking her way around the world.
Allison also writes for the Napa Valley Register and other outlets, in addition to her blog at Please The Palate; Twitter and Instagram @plsthepalate; Facebook: Please The Palate