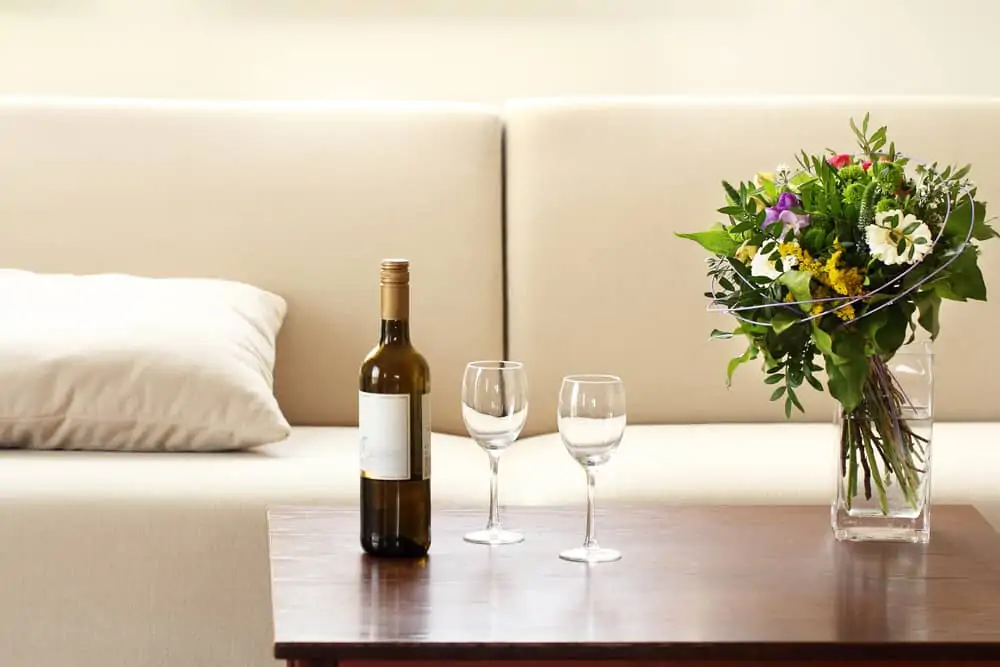 Great California White Wine Deals
When I'm looking for affordable white wine, I have my go-to regions—the Loire Valley comes to mind and the Vinho Verde wines of Portugal are excellent values —but one area I often neglect is California.  This is a silly oversight! While California is certainly known for its reds—and for being less-than-budget-friendly—there are many fantastic California white wines to be found that will be sure to please your palate and your wallet.
What Is The Average Price Of Top California Wine Wines
The highest quality white wines from California average around $25 a bottle. Top-end wines can retail for close to $200 per bottle.
How To Find Affordable California White Wines
Less Well Know Varietals
If you are open to grape varieties outside of Chardonnay and Sauvignon Blanc, there are great deals to be had. There are many white wine grape varieties planted in California. Go looking for bargains in the "interesting whites" section online or in your local wine store. You are sure to find some memorable whites for under $15 a bottle and some for less than $10.
We like to look for out-of-favor whites like Chenin Blanc, Pinot Gris/Grigio, or Muscat. That's not to say you can't find inexpensive Chardonnay. You will just get a better quality wine if you focus on less popular varieties.
Less Famous California Wine Regions
The Clarksburg region in California is a great example of how this tip can work for you. Unlike Napa and Sonoma, relatively few wine drinkers have ever heard of Clarksburg or visited the Central Valley. While the grapes produced here aren't considered world-class, they do produce enjoyable and easy-drinking white wines. We suggest you focus on wines made from Chenin Blanc, Pinot Gris, or Albarino when you search for value wines from Clarksburg wineries.
You should also look at wines from Lodi. Lodi has a slightly higher profile than Clarksburg, but you can still find great-value whites.
Older Vintages
Wineries, especially smaller ones, need to clear out inventory to make room for new vintages. You can take advantage of this by looking for deals on close-outs. Most white wines don't age well, so there is a need to sell older vintages before they are undrinkable.
We've paid $7 a bottle for white wines that originally retailed for $25. You just know where to look and be willing to accept these as final sales with no returns.
The Best Discount Wine Stores
The final tip is to find the best places to buy wine online. You will find a wide range of prices for the same bottle of wine online. It's best to check a few websites for each wine to see if you can find a great deal.
Enjoyable California White Wines That Retail For $15 Or Less
Read on for 10 enjoyable California white wines that will retail at $15 or less:

Ancient Peaks' vineyards are mostly planted on a section of an ancient seabed that was pushed up above sea level millions of years ago. That means the soil is made up of lots of chalky ex-sea creatures. That imparts unique flavors (minerality) to their wines. This Sauvignon Blanc is so great exactly because of that mineral profile.
This region also gets a wonderful combination of cold nights and hot days because of the proximity to the Pacific Ocean. That gives the wine a nice mix of pear and more tropical aromas on the nose and a very juicy stone fruit flavor on the palate.
All of this is in a California wine priced under $15 per bottle.
Click here to order a few bottles
A classic, creamy California Chardonnay from a winery dating back to 1876.  Enough citrus zest and minerality to balance out its richness, complimented by a touch of American Oak. This is a cooler climate Chard from Sonoma County, so you get a bit more refreshing and citrusy expression of the grape. It is not the oaky and buttery Chardonnay that some people have come to expect from less expensive California Chardonnays.
SIMI is a reliable winery that consistently produces quality wines at a nice price point.
Click Here To Order A Few Bottles
An enjoyable wine at a killer price. Baron Herzog consistently produces quality wines from California's central valley. This area doesn't get a lot of press and some of the wine that comes from this area isn't much to write about. However, this Chenin Blanc is a very drinkable wine and is priced under $10.
You can expect some lush stone fruit on the nose and a nicely balanced and bright taste on the palate. Reviewers on Total Wine give this affordable California white wine 4.5 stars out of 5. This wine is a nice accompaniment to spicy foods.
Click here to order a bottle
Firestone is a legendary wine producer in Santa Barbara. They have been producing high-quality central coast wines since the early 1970s. This Sauvignon Blanc is just a continuation of their great work.
Expect the classic lemon-lime mixed with cut grass on the nose. On the palate, this wine features citrus mixed with some more tropical fruit notes. This may be due to a warmer growing season. The minerality is what makes this value white wine a true bargain. Whenever you can find a great balance like this for under $15, it's time to buy!
Click here to order a few bottles
Bogle is widely available across the country, so this is an excellent go-to brand for California white wines under $15. Even if it didn't have a very attractive price point, we would still recommend this wine.
While most sauvignon blanc wines feature a lot of citrus and cut grass aromas, this entry from Bogle is more of a combination of tropical fruits and a bit of pear. That's fine with us as it is all nicely balanced and retails for under $10.
You can order a few bottles by clicking here
Rebranded from "Four Bears", this Sauvignon Blanc is easygoing and a bit too chuggable.  Light-bodied, crisp, overflowing with juicy citrus and a hint of grass.
Click here to order
This pinot grigio delivers classic aroma and flavors for just under $10 a bottle. This is a great poolside wine for a hot day. The refreshing acidity will perk up your palate. Sweet floral notes are balanced against the lime and stone fruit on the nose and palate. Keep this nice and cold while you enjoy the California sunshine!
Order A Few Bottles Using This Link
Started by Fess Parker, the actor who played Daniel Boone and Davy Crocket in the 1950s & 60s, and continued by his children, Fess Parker is an iconic name in Santa Barbara.  This is a dry Riesling, with a spicy ginger bite and a cleansing wet stone minerality.
Try a glass at one of their tasting rooms in the Fess Parker Resort in Santa Barbara (then take a bottle to the beach!).
We love Bonny Doon so much we've decided to leave this one on our list. You may find the price for this Picpoul wine is over $15, but we still think this is a great value California white wine, so we are sticking with it.
Renowned winemaker and "Rhone Rangers" OG Randall Graham has been known to experiment with limited-release wines—usually much to the delight of his followers and their palates.
While this is a wine you probably won't find at your local shop, it is available on the Vivino website for around $17.99/bottle.
If you've had Picpoul before, and chances are you haven't, you probably associate it with aromas of green apple, lime, and secondary characteristics like honey and pleasing minerality.
This is a perfect wine to pair with shellfish or poultry.
You can order by clicking here
The perfect combination of a little-known California wine region and a less well-known grape variety. The Dry Creek Vineyards Chenin Blanc is consistently enjoyable year in and year out. It's also priced under $15. This one really hits you in the face with ripe melon and floral notes. It makes your mouth water before you get the glass off the table. The palate is luscious stone fruits with some citrusy acidity. You'll want a glass of this next to some shellfish on a warm summer night.
Click here to order a few bottles.
Conclusion
It should be relatively easy to find a nicely crafted bottle of white wine for under $15. You can still expect to buy from some of the top California wineries between $12 and $15. When you are doing your research, try to find wines that are from single vineyards. This is the best way to avoid cheap bulk wine. You can also hunt for grapes that make great wines but are not commonly known. The Bonny Doon wine made from Picpoul is a great example of this.
Generally, it's better to look for these wines online or at a well-run local wine retailer. The less expensive wines at the major grocery stores tend to be lower quality. Enjoy your search and enjoy the wine. Cheers!