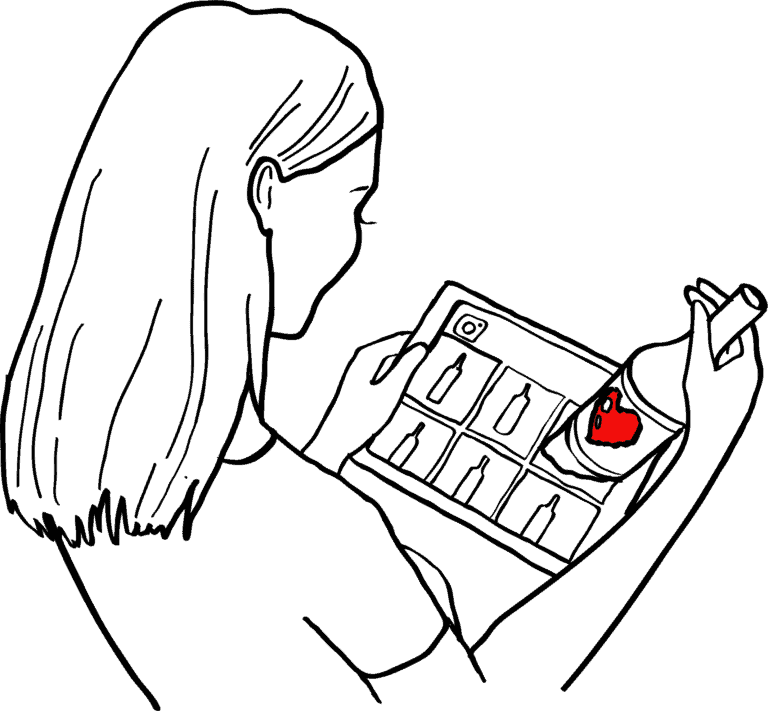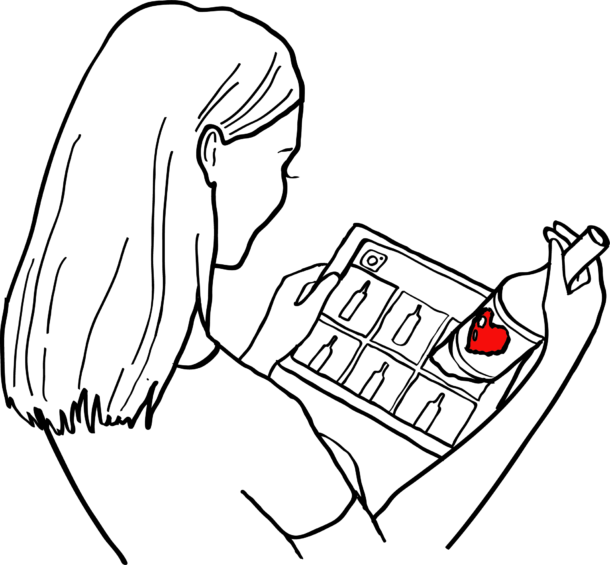 So you want to know the best place to buy wine online?
In today's world of streamlined internet commerce, you can get almost anything delivered directly to your door. From a perfect porch pounder to a collectible California Cabernet Sauvignon. Often, it only takes a few clicks.  That's great news for wine lovers who want access to thousands of wines at their fingertips.  But where is the best place to buy wine online?
If you don't feel like waiting for your wine to be delivered. The best place to order wine online is Total Wine & More. You can order online and then have the wine brought out to your car or pickup it up in the store.
At A Glance: The Best Places To Buy Wine Online
There are thousands of wine retailers online. They are competing for your attention and offer no shortage of "lowest price" guarantees.  Getting wine delivered, on the other hand, can be wildly expensive. This usually depends on its point of origin.  Also, you may run into shipping restrictions based on the state you are shipping the wine to. Fortunately, these state-based restrictions are starting to go away. Still, you need to consider it when shopping for wine on the internet.
Should You Bother Shopping For Wine Online?
The short answer is yes. Online wine shopping is at its absolute best when hunting for smaller-production, harder-to-find wines. Online wine stores offer more variety than big box stores or even local liquor stores.
Obscure cult wines, older vintages, rarities, and locally unavailable producers; this is where the internet and the wine world intersect to allow you to get your hands on wines that just aren't available locally.
This article about the best places to buy wine online contains affiliate links. If you decide to purchase wine through these links we may be compensated. 
The Best Places To Buy Wine Online
IMAGE
PRODUCT
<!—INSERT CODE BELOW—>

Large range of wine producers to pick from
You can also buy from a wide range of boutique wine producers on the site
You can buy everything from cult wines

Check Latest Price →

Over 8000 wines to choose from
Large retail network for easy pickup
Great selection of spirits and beer also

Check Latest Price →

Best French wine selection online
Curated selection of old and new world wines
Rare wines and wine futures

Check Latest Price →

Best selection of Rare Wines
Wine Storage Options
Easy to Use Bidding Platform

Check Latest Price →

User-friendly
Most comprehensive
Ability to create hyper-specific searches

Check Latest Price →

Extremely broad selection
Exceptionally thorough real-time inventory
Very favorable pricing

Check Latest Price →

Hard-to-find organic, biodynamic, or natural wines
Easy to use site
It's a natural wine nerd's paradise online

Check Latest Price →

The oldest wine merchant in the U.S.
Access to the finest private collections
Cult favorites

Check Latest Price →

Source for small production wines at a discount online
Deal-of-the-day site for wine
Free shipping is generally available if you buy a handful of bottles

Check Latest Price →
There are so many wine-shopping options online that you need to go in with a game plan. Are you hunting for obscure wines from little-known regions? Do you need a bottle of wine in your hand later that day, or are you just trying to buy a discounted case of wine?
Each option on our list of "the best places to buy wine online" has a strength.
For example, the Wine.com store has a wide range of wines but may not be the best place to find obscure wines. You'll want to visit a site like WineBid.com for rare and collectible wines.
You need to decide what you are looking for before you decide on the best online wine store for your needs.  We hope our list of internet wine shopping options will allow you to narrow down the choices and get that wine in your glass quickly and at a great price!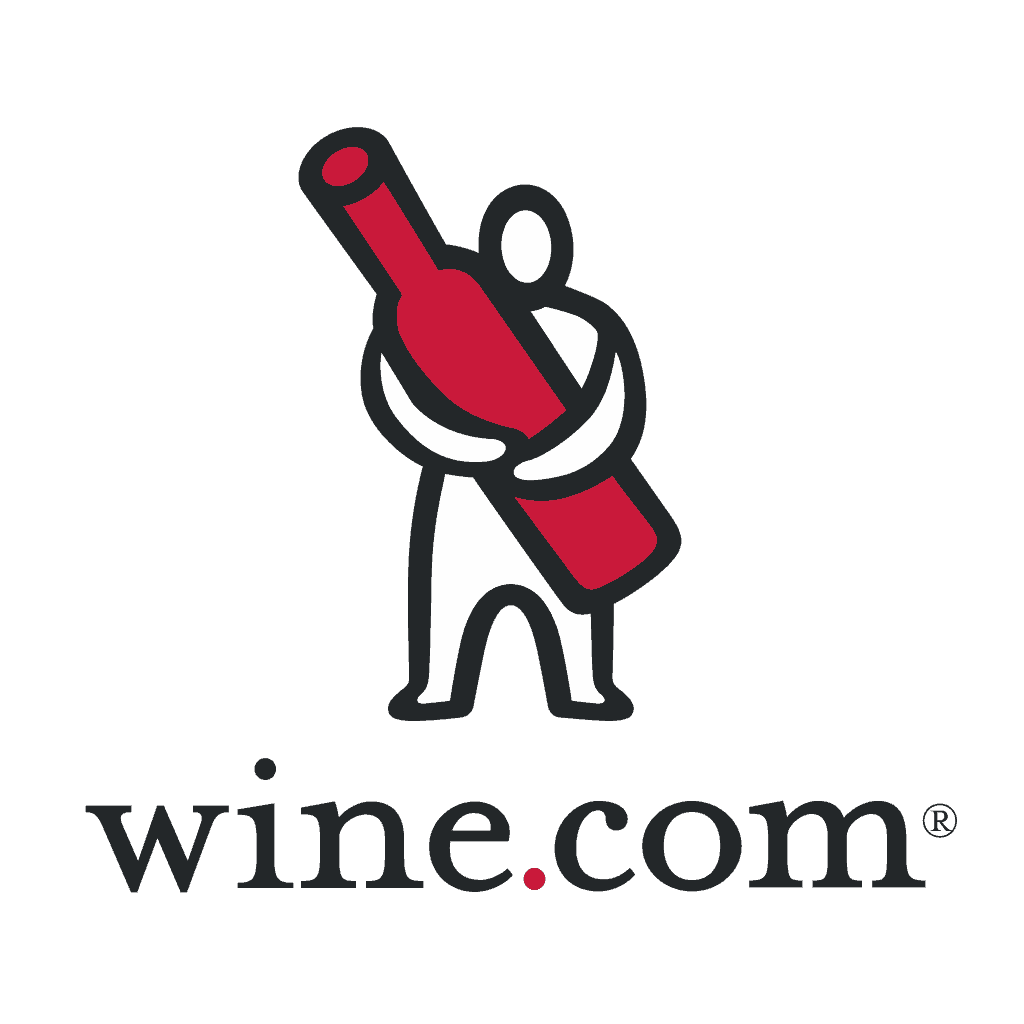 Wine.com was an early player in the online wine game. Founded in Portland in 1998 as evineyards.com, the company underwent a few changes before becoming the site we know today as wine.com.
Here are some great reasons to count on wine.com as your go-to online wine source.  First off, they have an extensive range of wine producers to pick from. You can buy everything from cult wines to everyday table wines. You can also buy from a wide range of boutique wine producers on the site. Filling the same online wine cart with a bottle of Dom Perignon and a bottle from a boutique winery like Hitching Post is pretty convenient.
The navigation on wine.com is another reason this could be considered the best place to buy wine online. You can easily search the site for the wine varietal, wine region, or unique feature you want to buy. This speeds up the online wine-buying process.
The wine shipping fees can be an issue when you buy wine online. Wine.com offers a Stewardship membership program for anyone who wants to save on shipping. This is like an Amazon Prime membership but for wine.
Buying wine online makes sense if you consider the variety of available wines, the convenience of wine delivered to your door, and low shipping costs. Wine.com will be the best place to buy wine online for some of you.
A great way to take advantage of Wine.com's enormous inventory is through their Picked Wine Club. This is a sommelier-driven monthly or quarterly wine subscription box. If you are someone who loves to buy wine online but doesn't like researching bottles, this is the way to go.
Click here to start ordering wine on Wine.com.


Total Wine & More has an online wine store (or app) that offers one of the largest selections of wines (over 8,000 options) we could find, and most wines are priced very competitively.
Their website makes it easy to search their massive inventory of wines and find the bottle you are looking for. Whether you are looking for enjoyable everyday wines or rare vintages, Total Wine will likely have it available.
One of the best parts of buying wine online with Total Wine is their network of stores. If you live close to a Total Wine location, you can order online and have them bring it to your car at the store. We find it's easier to read reviews and search for wines on the website, but we don't always want to wait for a shipment. Total Wine offers the best of both (assuming a store is nearby).
Total Wine also has an excellent selection of spirits and beer to complete all your adult beverage shopping on one website. You can read our complete review of Total Wine and More for information.
Like many larger online wine retailers, Total Wine offers online specials and discount codes. Make sure you look around the site a little to see if you can find a bargain.
Click here to order wine from Total Wine & More.

The perfect online store for French wines, Millesima offers much more than that. Millesima USA is a branch of the Bordeaux retail legend. Their US-focused online store offers a wide selection of Bordeaux wines, as you would expect. They have relationships with all the top-producing estates in the region and offer options like buying wine futures.
What's excellent about Millesima is their reach beyond France. A wide selection of old and new world wines is carefully curated by some of the most knowledgeable wine buyers in the world. You will benefit from their relationships and knowledge!
This is also one of the best places to buy wine online if you want large-format wine. They have one of the best selections of magnums, jeroboams, and larger bottles that we could find.
Their web store is easy to navigate and has excellent filtering and sorting options. You can quickly find bottles based on varietals, regions, bottle sizes, wine types, and ratings. From check out to delivery, they offer regular updates on your shipment and quickly answer any questions.
You can click here to order from Millesima.


WineBid.com distinguishes itself from general wine retailers by providing an easy-to-use online auction platform, a remarkable selection of rare and vintage wines, and a transparent purchasing process. If you're passionate about wine and enjoy the thrill of the chase, WineBid.com is the place to be.
What makes WineBid.com an exceptional place to buy wine online is its vast selection of rare and vintage wines from around the globe. It's not unusual to find limited-edition bottles, verticals, and large formats that are difficult to obtain elsewhere. With an extensive range of wines at various prices, there's something for every budget and taste.
Click here to order from WineBid.com

Vinebox is all about small-production wine and getting high-quality wine straight to you.  The difference is that Vinebox sends you wine by the glass instead of by the bottle. How cool is that?
This is where you need to be if you want to try high-quality wine for a fraction of the cost. While this may not be for everyone, we consider this a great option for anyone looking to taste a variety of high-end wines.
This is also a really fun wine subscription gift because it's unique and will appeal to a wide range of wine lovers.
Vinebox really focuses on its wine calendars. These popular holiday wine gifts can replace the more traditional (read "boring") advent calendars. You get a unique glass of wine each night until you finish the calendar. You can order a wine calendar here.
Click Here | Order the best "wine by the glass" boxes
6. Wine-Searcher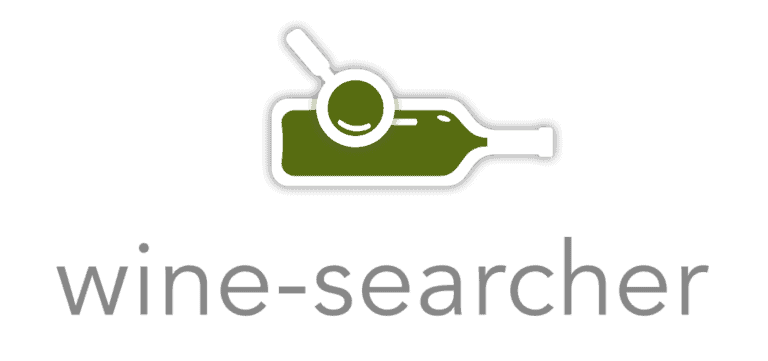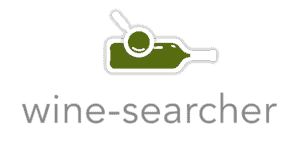 There are numerous resources out there to help connect you with wine retailers all over the world, but Wine Searcher (www.wine-searcher.com) is by far the most user-friendly and comprehensive of the group.
You can search for by region, style, grape, or year, but where Wine-Searcher shines is in the ability to create hyper-specific searches, like trying to find 1982 Chateau Haut-Brion, for example.  While that gem generally sells for over $500 per bottle, the site works equally well in scouring the internet for retailers of small-production domestic wines that don't have the same brand recognition or broad distribution that producers of Grand Cru Bordeaux enjoy.
While Wine-Searcher can't guarantee that the wine you want is available from any specific retailer (it relies on the shop's online inventory), it's a great place to start if you know exactly what you want but your usual retailer doesn't carry it
7. K&L Wine Merchants
K&L Wine Merchants (www.klwines.com) is a California wine institution with several locations in and around San Francisco, plus an outpost in Hollywood.
K&L boasts an extremely broad selection from all over the world and very favorable pricing.  Being located close to California wine country allows them to build close ties with producers, from the famous to the up-and-coming.
The real strength of K&L's online wine game is its exceptionally thorough real-time inventory.  The system constantly accounts for every single bottle at four different locations. K&L is considered the best place to buy wine online for selection and accurate wine inventory.
8. Chambers St. Wines
If you're searching specifically for hard-to-find organic, biodynamic, or natural wines, Chambers St. Wines (www.chambersstwines.com) is your source.
Located in New York since 2001, this shop has an easy-to-use site with wines from all over the world, all produced with an eye to terroir-driven simplicity and technique.  It's a natural wine nerd's paradise online.
Anyone who wants to buy natural or biodynamic wines may consider this the best place to buy wine online.
9. Acker, Merrall & Condit
Blue chips.  Top growths.  Cult favorites.  Whatever top-shelf, impress-the-boss, WOW-worthy wine you're looking for, you can find it here.
Not only is Acker, Merrall & Condit (www.ackerwines.com) the oldest wine merchant in the U.S., but they also have access to the finest private collections on the planet because of their venerable reputation as an auction house for fine wines.  It certainly isn't the cheapest online retailer out there, but the breadth and scope of its cellar are truly amazing.
10. Last Bottle
While not a traditional online retailer, in that they don't have a searchable database of available wines to sift through, Last Bottle (www.lastbottlewines.com) is a fantastic source for small production wines at a discount online.
Last Bottle is a deal-of-the-day site for wine, with members receiving regular emails with an offering, almost always at highly discounted pricing. Last Bottle works directly with smaller producers to source their wines, so popular items sell out fast.
As a bonus, if you buy the actual last bottle of an item, you get a credit to your account.  Free shipping is generally available if you buy a handful of bottles. So if your focus is on purchasing great small-production wines at a discount, this is probably your best place to buy wine online.
11. Instacart
One of the best places to buy wine online is traditionally thought of as an online grocery store. Instacart has a very intuitive interface and fast delivery options. It compares favorably to Drizly when you are looking for a combination of wine selection and speed of delivery.
The stores that are available on Instacart will vary depending on where you are located. We've tested the service in a few different cities in California. We found both Total Wine and More and BevMo available as options. These stores both have great wine selections with a wide range of price points. You can also purchase wines from most of the grocery stores that partner with Instacart. The selections are slightly more limited than Bevmo and Total Wine, but you can still find some great wines.
There is one downside to using Instacart to buy wine online. Some stores will show inventory on the app that isn't in the store. You should select a backup when you place your order and select the option "do not replace". If you leave it up to the delivery driver they can and will select some bottles that don't match what you are looking for.
When you order wine from Instacart, be prepared to show the delivery driver your license. If you want a truly no-contact delivery of wine from Instacart, you can tape your license to your gate or door and let the delivery driver know. Drivers can be contacted through the Instacart app or website.
Drizly
Drizly is an aggregator. They have access to the inventory of local beer, wine, and liquor retailers in major cities. This allows them to offer faster delivery than many online wine stores. Some popular brands (or at least brands with large distribution deals) are available for same-day delivery. This is a nice option when you want the convenience of home delivery, but don't want to wait a few days for your online wine purchase.
Ordering your wine, beer, and liquor all on one site is another bonus of using Drizly. The wines that are available on the site run the gamut from supermarket standbys to legitimately boutique wines. The one drawback is the limited coverage. Drizly is available in many major cities, but there are large parts of the country that aren't covered.
We wouldn't suggest this site for true wine lovers. However, for an average wine lover, this site offers plenty of choices and is easy to use. That's why we consider this the best place to order wine online if you need that bottle now.
Bonus Idea: Going Direct
Many wineries rely on direct-to-consumer sales to bolster their bottom lines, so they have arranged to ship all over the country.  While the ability to ship into several states is limited or regulated, it's becoming increasingly frequent for wineries to employ compliance companies to help them maximize their ability to ship their wines without running afoul of the authorities.
Ordering direct is a great way to build a relationship with smaller producers, and most offer a discount on retail pricing if you join their wine club, or purchase multiple bottles.
Wine Clubs
You can also buy from non-winery wine clubs. These clubs typically search for you and then send you a monthly or quarterly box of wine. We have a great list of the best online wine clubs and subscription boxes. We also suggest you read this guide to selecting a wine club if you want to go this route for your online wine purchases.
Educate Yourself So You Can Find The Best Places To Buy Wine
You want to buy the best wine for the money online, but how? Where can you find great-value wine? Which online wine stores deliver quality without big markups?
If you're reading this article, it's a safe bet that you have purchased a bottle of wine at some point—perhaps at a restaurant or wine shop or even at a winery.  It's also a safe bet that at some point, you've wondered if you'll have to take out a second mortgage to support your habit (that hint of salinity I'm picking up in my 1er Cru Puligny-Montrachet is probably just the tears I cried into my glass when I checked my bank statement).
Given that the more wine we drink, the more refined our palates become, we have to ask several essential questions if we are to be fiscally responsible wine consumers: why is this grape juice so expensive? Who decides what I will pay? And how can I continue drinking delicious, interesting wine without losing my shirt? (Figuratively.  If you literally lose your shirt, I can't help you there, but maybe that third bottle wasn't the best idea). To summarize, you want to find the best wine at the best price. We want to help you with your quest.
Let's start with the easy part. What are the costs associated with making wine?
 The Best WINE.COM Promo Codes and Discounts | Order Wine Online
What Costs Go Into Making A Bottle Of Wine (and where can I skimp)
1. Land/Grapes
One of the most significant costs associated with grape production is the land on which the grapes are grown; given the importance of "sense of place", or terroir, in the best wine, the selection of land is also one of the most important decisions a producer can make.
Of course, not all land comes at the same price.  While in the budget-and-bulk-wine-focused Central Valley, CA, you can find vineyard land for $20,000 per acre, in prime Napa Valley, vineyard land can easily fetch over $300,000 an acre.
Winemakers are proud of where their grapes come from. You will notice the name of where the wine grapes are grown prominently displayed on bottles. Grapes with specific vineyard names tend to be more expensive. Wines labeled "California" tend to be less expensive. A wine with a "California" designation can use grapes from anywhere in the state.
2. Farming/Equipment
Given the initial land investment or the cost of contracting for prime land or grapes, these costs are often compounded because the best grapes are generally treated with more care before, during, and after harvest.
Choices such as organic/biodynamic farming, planting density, hand-harvesting, and using top-of-the-line equipment at the winery, to name a few, can all affect the cost of the final bottle.
3. Oak
Another often-overlooked cost is the price of oak.  Oak is crucial in winemaking; aging in oak develops texture, stabilizes a wine, and adds aromatic complexity and character.  Logically, new oak barrels assert themselves more onto a wine than barrels already used several times.
In general, higher-quality grapes will be more flavorful and well-structured and do well with the assertiveness of new oak.  However, purchasing new oak barrels year after year is a huge cost for a winery.
Quality new oak can cost upwards of $500 per barrel, and top-quality French oak will run you as much as $4,000 per barrel.  Say a mid-sized winery has 1,000 barrels and rotates out 30% for new oak each year; this means that beyond the initial investment for barrels, each year, the winery needs to budget for 300 new barrels as well.
These costs directly translate into a higher cost per bottle for the best wine that is aged in new and/or high-quality oak.
Lower-cost red wines are often aged in steel containers. Winemakers will add pieces of oak to the wine as it ages. This will impart some oak qualities to the wine at a lower cost.
4. Other Winery Overhead
Other costs on the production side include employee salaries, packaging (bottle weight, cork quality, label design, etc.), and marketing.
Marketing is a significant expense for some wineries. They focus their efforts on creating eye-catching labels and in-store displays. Beware of wines that have overly slick presentations. The winery may be compensating for below-average wine with over-the-top marketing. 
Understanding What Drives The Cost Of Wine Online
The Three-Tier System
All of the above combined, however, will still only get us a fraction of the way to the final cost of the bottle you consume.  Where, then, does the rest of the cost come from? With this knowledge, you can find the best places to buy wine online and avoid some of these markups.
To understand this, we must become familiar with the "Three-Tier System."
After prohibition was repealed in the US in 1933, a multi-level distribution system was put in place to provide control of the market, prevent monopolies and brand favoritism, and ensure tax revenue from alcohol sales.  While the details were left to individual states, in most cases, the structure looks essentially the same:
Tier 1 is production (wineries, sometimes importers)

Tier 2 is distribution (importers, suppliers, distributors)

Tier 3 is the consumer-facing tier (retailers, restaurants, bars etc.)
While a discussion of the advantages, disadvantages, and relevance today of this system is cause for a whole series of articles in itself, what can definitively be said is that since each entity involved in the three-tier system needs to turn a profit, then with each step in the system the cost of the bottle will increase.
Say you see a $100 bottle of wine on a restaurant wine list.  A winery may have sold the bottle to the distributor for $21 at a moderate profit margin, and in turn, the distributor will have sold the wine to the restaurant for $35.  At an industry-standard markup, the restaurant can sell the wine on its list at $100.
As there are more costs involved with wine service in a restaurant vs. wine sales in retail—service staff, glassware, wine lists, rent for a larger space, etc.--restaurants use a higher markup than retailers, but you could still expect to see this bottle on a retail shelf at around $55.
It is easy to see how costs can add up. Given the vast amount of wine available on the market and the often-confusing factors that determine value, consumers may tend to make quality decisions when purchasing based on the final price of the bottle. In reality, the best wine isn't always the most expensive.
With some education and practice, however, we can train ourselves to make quality judgments about a wine based on the juice itself.
Look For These Characteristics When Buying Wine Online
There are five main factors to consider when tasting wine for quality: balance, length, intensity, complexity, and typicity. The best wine will score high on all of these measures.
The best online wine stores have detailed reviews and tasting notes to help you find the best value bottles. Understanding the factors below will help you sift through the flowery language in the reviews and find the most essential qualities.
1. Balance
The individual characteristics of a wine are in harmony with one another.  When you taste a wine, does it feel "flabby" or have a "hot" sensation on the palate? If so, the alcohol is likely out of balance with the acidity.
Alcohol, acid, tannin, body, and sweetness are all examples of structural characteristics that work together to create a well-textured wine, and they must be in balance with one another.  Likewise, the flavors must be balanced; a wine that is all earthiness and no fruit will not be in balance.
2. Length
Refers to the "finish" of a wine.  A high-quality wine will linger on the palate, revealing its complexities and giving you time to ponder its personality.
3. Intensity
It could perhaps better be stated as "clarity", as this is not to say that delicate, elegant wines cannot be of high quality; quite the opposite.  But they must still have a certain intensity of character—the flavors will be clear, not watered down, and sure of themselves.
4. Complexity
Refers to all the different characteristics of a wine you can perceive—generally referring to aromatic/flavor complexity.
A wine that only tastes like say, cherries may be pleasant but not super interesting.  A wine with aromas of black cherry, plum, baking spice, tilled earth, and mushroom will provide much more nuanced enjoyment.
5. Typicity
Does the wine taste like where it came from? One of the reasons we enjoy wine is because it speaks to a particular time and place.  A California Cabernet Sauvignon from a hot vintage should not taste like a French Pinot Noir from a cool vintage.  If it does, something has probably gone wrong.
Regions To Look For When Buying Wine Online
The best places to buy wine online will have a good selection of wines from lesser-known regions. Being armed with the knowledge to recognize quality is paramount, long-term, for deciding what you like and how to get value for your money.  Before you can taste a lot of wine, however, it can be challenging to know where to get the most bang for your buck.  To help you on your quest, here are a few of my favorite wine regions to find phenomenal value:
Lodi, California: We are happy that Lodi's wine country has remanded a relative secret all these years. The anonymity has allowed the local wine quality to increase without a corresponding price increase.
When people do know of Lodi, they generally know about Zin. That means you can find amazing deals on any other varietal. Love Napa Valley Cabernet? You can find similar quality in Lodi at a quarter of the price.
Click here for a selection of Lodi wines at Wine.com.
Portugal: When most people think of Portuguese wines they think of Port; sweet, fortified after-dinner wine.  Most don't realize that Portugal makes a stunning variety of world-class dry wines as well, and at a fraction of the price of many better-known wine regions.
Barolo lovers should look for reds from Bairrada; those who like Bordeaux-blends may find the dry reds of the Douro region to be of interest; Sauvignon Blanc drinkers will adore the whites of the Vinho Verde region in the north.
Click Here | Buy Great Wine From Portugal
Loire Valley: If you love the French style of wine—minerality, elegance—Loire is a region that offers a huge variety of generally well-priced wines.  From dry to lusciously sweet whites, rosé to red, the Loire Valley offers a lot.  One tip: when buying Chenin Blanc, especially from Vouvray, it can often be hard to tell, based on the label, what the level of sweetness will be.  Best to ask.
Click Here | Buy Top Wine From The Loire Valley
Beaujolais Cru: When many people think of Beaujolais, they think of fruity, bubblegum-ey Beaujolais Nouveau.  This is a shame because another world of Beaujolais is out there called Beaujolais Cru! This wine comes from one of the ten Crus, or villages, of Beaujolais and tends to be made in a style more similar to red Burgundy, emphasizing the earth, structure, and complexity of the Gamay grape.
Italy: Yes, Italian wines can be costly (think Piedmont, Tuscany).  However, there is a dizzying variety of wine made in Italy—in fact, there are over 350 recognized grape varieties! Look outside of the well-known regions for value: Campania and Basilicata have robust, earthy reds based on the Aglianico grape; Lazio and Umbria produce some solid alternatives to Super-Tuscans, and Trentino-Alto Adige and Friuli-Venezia Giulia are loaded with aromatic white wines of incredible quality.
Click Here | Buy Great Italian Wines
More Ways To Save Money On Quality Wine
Beyond looking for certain regions for value, you can also get creative with buying and consuming your wine.
While I urge consumers to be respectful of a restaurant's policies on corkage, if buying wine from a restaurant wine list is cost-prohibitive, you may consider going to a BYO restaurant.
Additionally, many consumers are now buying wines online (some state-by-state restrictions may apply) or from wineries through direct-to-consumer programs.  Increasingly, online "flash sales" are popping up as well.
Sites like Wine Access and Total Wine and More offer value through unique buying relationships with wineries.
That said, the personalized experience you get when you shop at a local retailer or have a sommelier assist your selections at a restaurant is a big part of the experience for many consumers, and rightfully so.  If you enjoy this value-added experience, as I often do, then by all means, enjoy--and feel good that you know where that money is going!
Some online wine stores are doing an excellent job of creating that personal touch. These stores typically have a chat feature. The person on the other end of the chat is a wine expert trained to assist you in your search for high-quality wine. The online wine superstore, wine.com offers a live wine expert to help you as you shop.
What if my state doesn't allow wine to be shipped in?
Several states don't allow any alcohol to be shipped in.  In these cases, you'll need to find a retailer in your own state that ships wine and work with their site to find what you're looking for.  Wine-Searcher is probably a great way to look for a reliable shipper if you don't know the best retailers in your area. Here is a list of state wine shipping regulations to help you determine if you can receive shipments.
Always look for a site with real-time inventory and straightforward shipping methods. Avoid fly-by-night sites that list ghost (out of stock) inventory and overcharge for shipping.
Do you have a favorite online retailer that helps you find your favorite wines?  Let us know in the comments!
Online Wine Stores We No Longer Recommend
These online wine-shopping options dropped off our list, but you may still be interested.
Vivino
The size of the user community and the number of bottles you can access make Vivino a unique place to buy wine online. With over 100,000 bottles of wine to choose from, the selection process could be daunting for you.
The beauty of the Vivino app and website is how easily you can pair down those 100k bottles into just those that match what you are looking for.
When you open the app or land on the homepage, you are offered a few curated wine lists. These lists feature great bargains, top-rated wines, and hot varietals. You can use these lists as a starting point to discover great new wines.
Your other option is to start searching for a specific bottle you already have in mind. There is a good chance the bottle you want is available from one of Vivino's retail wine partners.
So how does this all work? Vivino partners with retail wine shops and posts their inventory through the site and app. When you purchase wine through Vivino, it is shipped from the partner.
Vivino's value add is making all those wines easy to find and providing lots of detailed information about the bottles you are interested in. That's what makes Vivino one of the best places to buy wine online.
Vivino offers a monthly membership option called Vivino Plus when you download the app for IOS. As a Vivino Plus member, you receive unlimited free shipping on your wine orders for only $4.99 a month. That's a great deal for anyone who buys wine even a few times a year.
Final Thoughts
Purchasing wine can certainly be a confusing and often frustrating process.  Fear not! Armed with knowledge, a thoughtful palate, and a sense of exploration, everyone can enjoy quality wine—all without losing your shirt (unless you're into that).