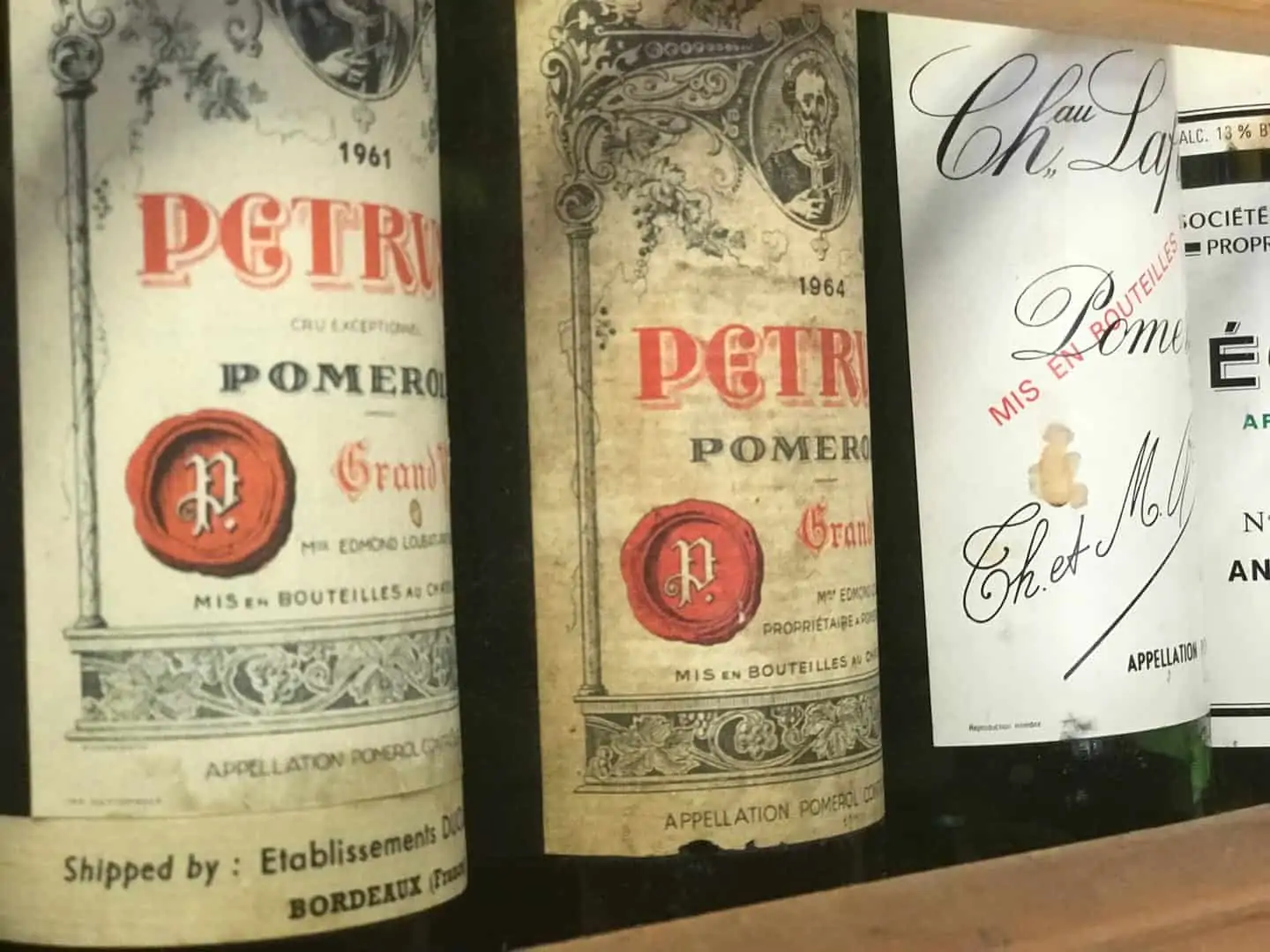 Are you an expert or someone who is new to buying rare wines? No matter how you come at it, buying these wines is a challenge. The expert buyer is always looking for new sources that are reliable and have access to interesting bottles.
The novice buyer is looking for guidance and, we hope, cautious about who they will do business with. Let's start with addressing the questions of the novice and then provide a list of resources that may help the experts.
How Do I Buy Vintage Wines
We get this question from newbies. Some have heard there is money to be made in buying and selling rare wines. Others are looking to drink world-famous wines that they can discuss with friends. Others may be looking for one bottle to give as a memorable gift.
At A Glance: The Best Places To Buy Rare Wines
We suggest you do the following before you buy vintage wines or rare wines.
Only work with reputable wine sellers. Check their references online. Sites like wine-searcher are good places to learn about different sellers. We also list some very solid options below.
Create a list of producers and vintages to target. You can use sites like Cellar Tracker to read amateur and pro reviews of thousands of bottles of vintage and rare wines.
Do your research on what the current market prices are for those vintages and producers. You can use sites like wine-searcher and vivino.com to do this price research.
Consider your local wine store. Your local store may not carry the wines you are interested in, but good proprietors will have deep relationships in the wine industry. They will know who has the wines you want and can help facilitate your purchases.
If you are strictly looking at rare wines as an investment, consider working with a company that manages the process for you. Read our review of VinoVest to get an idea of what that process is like.
A New Alternative For Buying Rare Wines
NFTs (non-fungible tokens) are creating a new way to purchase rare wines. Because blockchain data is transparent and permanent, NFTs can reliably track the provenance of rare wines. Wineries are starting to dabble in this new technology and wine buyers are taking notice. You can learn more about Wine NFTs if this sounds intriguing.
The Best Places To Buy Rare and Vintage Wines Online
A membership-based site, this is one resource that caters as much to customers looking to sell their rare wine inventory as to those looking to buy rare wines.  The result is more like an online wine marketplace.  The inventory rotates regularly as their auctions take place weekly, and end every Sunday at 7 pm Pacific time.
There is some mixed feedback from rare wine buyers that used this site. The general gist is "buyer beware". You need to be your own advocate when purchasing wine here. You want to make sure that 1982 Château Lafite-Rothschild is legit before you press buy.
Click here to discover rare wines on Winebid.com
Millesima is a legend of French wine retailing. It was founded in 1983 in the legendary wine region of Bordeaux. The company has steadily grown in size and influence since then.
They now boast a cellar with over  2.5m wine bottles to choose from. This includes everything from large-format wines to collectible and rare wines. You can also find plenty of everyday drinkers in their inventory.
We think Millesima is one of the best places to buy rare wines because of the wide selection and easy to navigate website.
Click here to find a great selection of rare wines
Wine.com does a great job bringing a massive selection of wines to the world of wine buyers. You can find everything from typical supermarket wines to rare magnums of Opus One's 1979 vintage. Think of Wine.com as the ultimate wine warehouse. It can be fun just to roam the virtual aisles at wine.com and see what's available. From rare vintage Champagne to bottles of Chateau d'Yquem from the 1990s, it's worth poking around and seeing what you can find.
The rare wines here are shipped out relatively quickly and the website is a pleasure to use. You can even consult with a wine expert via live chat if you have questions.
Click here to find collectible wines on wine.com
This is one of the most mainstream options on our list of places to buy rare wines. The folks at Bounty Hunter Rare Wines and Spirits scour Napa Valley and beyond for top-quality wines and spirits. They are well connected in the world of wine, so they get access to and sell unique wines that you don't find elsewhere.
As a wine buyer, you'll love the "wine scouts" at Bounty Hunter. These are wine industry professionals who get to know your tastes. If you've ever had a trusted relationship with the owner of a local wine store you'll know what this is like. They will come to you with great wines you would never find on your own. They'll also help you track down rare wines that you can't locate yourself.
Click Here To Learn More And Shop At Bounty Hunter Rare Wines
Based in California, Santa Monica to be exact, this company is an online retailer that buys wine from reputable auction houses and sells them on their website to consumers.  They usually source wines in their original containers which have been properly stored but will break up cases and sell individual bottles—saving you from buying entire lots or cases yourself.  The founder of the company is an established wine professional.
A note of caution, this isn't a customer is always right operation. The owner, while clearly good at finding desirable rare wines, doesn't want to be bothered with customer service-type requests. If you know what you want and follow the rules, you'll be happy. This is a bit like the "soup Nazi" of Seinfeld fame. You should check here for rare wine but don't expect any hand-holding.
Wine-searcher.com is a multi-use website that provides regional and producer profiles, vintage ratings, advice for collectors, and a database of pricing for almost any bottle you can think of.  The site sources pricing from various online retailers and auctioneers then presents all the prices for the same wine on one page—simply search for the wine you are looking for.  From here you can follow links to the websites which are actually selling the wines.  Be aware that some of the pricing that appears may not be "real"—if you are using this list to evaluate average prices, always follow the links to the websites to ensure the bottle actually exists.  To see the full list of results requires a premium membership.
Hart Davis Hart
Hart Davis Hart is one of the top wine auction houses in the world.  Based in Chicago, HDH has a sterling reputation and a facility dedicated to ensuring the condition and authenticity of the wines they auction.  HDH holds live auctions several times per year and offers potential buyers the opportunity to bid remotely.  Additionally, they have a "retail" section on their website which allows consumers to access an amazing array of wines with "buy now" accessibility—no bidding required.
Aabalat-Fine and Rare Wine
Another California-based company, Aabalat offers wines from all over the world but focuses especially on wines from Bordeaux, Burgundy, California, and Port.  Wines are sourced from suppliers, importers, and private collectors.  Wines are cellared in their temperature-controlled warehouse and shipping is insured.  Their inventory averages around 4,000 labels.
Winery Direct-to-Consumer
If you love a certain winery and want to commit to buying a selection of their wines each vintage, a direct-to-consumer or DTC membership may be right for you.  Most wineries offer the opportunity for customers to have yearly access to sought-after, library, and winery-only bottlings—though to stay on the list you often are required to purchase something each year.  These memberships usually come with perks when visiting the wineries as well, such as exclusive member tastings and winery tours.
Final Thoughts
Where can you buy rare wines if you don't trust internet sellers? The corner wine shop is a great place to go when you're looking to grab a bottle for dinner or everyday drinking.  But where should you turn when you are looking to buy rare wines for investment purposes and you don't want to wait for your wine futures to ship. Or, you want some back-vintage bottles just to enjoy?
Our first answer may surprise you: the corner wine shop! While they may not have the rare wines you seek already stocked, they will have relationships with the distributors in town which supply these wines.
While the distributors cannot sell directly to customers due to licensing, often it just takes a quick conversation with the wine buyer at your favorite shop--especially if you are looking to buy current-vintage rare wines.  Some wines, however, will be very difficult to find even for industry professionals.  Here are a few ideas for places to turn when you are looking buy rare wines you can't source locally.