Our list of the 5 most expensive California wines, sometimes known as California cult wines, is dominated by one region and one type of grape. Napa Valley Cabernet Sauvignon continues to fetch the highest sale price per bottle. This should come as no surprise.
Why Are Napa Valley Wines So Expensive
Some of the most valuable vineyards in the world are found in the Napa Valley region. The mix of climate and soil is almost perfect for growing Cabernet Sauvignon grapes.
Here are a few details to help you make sense of this. The average cost for one ton of grapes from Napa Valley is around $8,000. One ton of grapes makes about 750 bottles of wine. That means just the grape juice costs $11 per bottle. That compares to $600 per ton for Cabernet Sauvignon from Lodi, California. That's a huge difference, and Lodi is a very respected region.
When you combine that with the history and talent of the local winemakers, the conditions are right for a very desirable bottle of wine. When you add a frenzy of speculation to that desirable bottle, you create a cult wine.
Cult Wine From Other Parts Of California
That's not to say the list is only made up of big Cabs; other regions and winemakers in California are carving their own niches in the world of high-priced wine. For example, California's central coast is gaining prestige and attracting winemakers with the talent to produce world-class wine. But there is still a long way to go before the other wine regions catch the highest price Cabernet Sauvignons from Napa. Achieving cult wine status requires a lot of hard-to-control factors coming together at the right time.
Where Can I Buy A Cult Wine?
Many cult and highest-priced red wines are difficult to buy directly from the winery. Typically the wineries maintain mailing lists. Interested wine buyers on the list will receive notice when the next allocation of wine is coming. You are then expected to purchase your allocation. Getting on these lists can be a painful process. Many of the top cult wines have waiting lists. You can sign up and then wait several years before you get the chance to purchase anything.
You can also seek out specialty sellers focusing on stocking high-priced and cult wines. We compiled a list of the best online sources for buying rare wines. We also recommend Wine Bid if you are looking for older vintages.
The 5 Most Expensive California Wines
1. Screaming Eagle Winery
Since the mid-90s, this winery has defined a California "Cult" wine. The 1992 vintage, which was released in 1995, received 99 points from Robert Parker. If you can find a bottle of that vintage today, expect to pay over $7,000 for a single bottle. For newer releases, you can expect to pay $2,500 on average. Even owning one bottle of this high-priced wine means wine insurance is necessary! This winery doesn't offer tastings, and it's almost impossible to buy wine directly from them. If expensive California wines are your thing and you want to get on the waiting list, you can add your name here.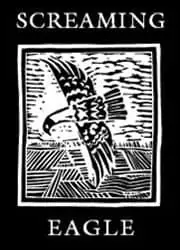 Buy Screaming Eagle Cabernet Sauvignon: Screaming Eagle 2019 Cabernet Sauvignon - 4,299
The 2019 bottling received 100 points from Robert Parker and 99 from James Suckling. That's about as good as it gets from Napa Cabs.
From Vinuous - "The 2019 Screaming Eagle is a wine of mind-blowing elegance and finesse that stand apart from the generally more potent style of so many wines in this vintage. Deep, sensual and beautifully layered, the 2019 is simply magnificent from the very first taste. A whole range of red/purplish fruit, spice, leather, dried herb and blood orange accents give the 2019 its vivid, wonderfully detailed personality. Because of its price, both on release and in the secondary market, Screaming Eagle is the most talked about wine in Napa Valley. It is hype or not? All I can say is that I was very fortunate to drink a number of older vintages during lockdown and all those wines lived up to their reputations."
Interesting fact: In a traditionally male-dominated profession, Screaming Eagle, one of the most important California wineries of the past twenty years, was founded by a woman and had a female winemaker during its initial run of cult wine success.
Sister Winery: Try Screaming Eagle's sister winery Jonata if you want an amazing wine at a fraction of the cost. Jonata may not qualify as one of the most expensive California wines today, but it could in the future. Jonata is focused on Central Coast offerings, but the quality of Screaming Eagle is there. This could be a Santa Barbara cult wine in the making.
Order a bottle: Jonata Todos Proprietary Red Wine
Here is an immediate departure from Napa and from the Cabernet Sauvignon varietal. Sine Qua Non helped to put the Rhone Varietals of the California Central Coast on the international wine map. Since the early 90s, SQN has bucked convention with its unique bottling, labeling, and naming of their wines. Each wine label is hand-created by the winery owner, Manfred Krankl. Another of the Cult wine producers, SQN carefully manages their production and distribution. You have to wait patiently for five to seven years for the honor of ordering wine directly from them!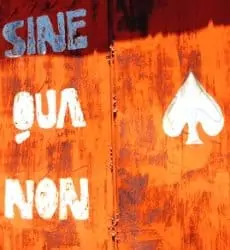 If you can't find a bottle of the Sine Qua Non Patine Syrah, you should pick up a magnum of the Sine Qua Non Syrah Le Supplement Eleven Confessions Estate Vineyard. This beautiful syrah received 100 pts from Robert Parker. You can take home a bottle for $1,399.
Click here to see the most up-to-date price.
The Wine Advocate - "A wine that needs to be forgotten in the cellar for 5-6 years, the 2011 Syrah Patine checks in as a blend of roughly 97% Syrah and the balance Roussanne and Viognier. It too comes all from the estate's Eleven Confessions Vineyard and saw 39 months in 63% new French oak. Backward, tight, concentrated, and structured, with full-bodied richness and depth, it gives up Guigal La Landonne like aromas and flavors of graphite, sweet oak, smoked meats, pepper, and black raspberry and cassis-like fruit. While it shows the vintage's cooler nature, it has a stacked mid-palate and will evolve gracefully for 15-20 years."
Interesting fact: SQN owner Manfred Frankl has a strong connection to the Los Angeles food scene. He co-founded the groundbreaking restaurant Campanile and the LA mecca for bread, La Brea Bakery.
And now we quickly return to the Napa Valley with Schrader Cellars and their sublime Cabernet Sauvignon. Schrader is in very rare company due to the quality and consistency of their wine. This, along with limited production, has pushed them into the world of cult status wines. Schrader is the only winery with 17 perfect 100 point scores from the Wine Advocate and Wine Spectator. Yet another winery with an insanely long waitlist, they estimate that there are 7,000 to 8,000 people on the list just waiting for a chance to order their wine.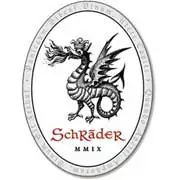 The Wine Advocate - "The 2002 Cabernet Sauvignon Old Sparky (which is only available in magnums) is a wine of great intensity as well. More similar than dissimilar to its two siblings, it seems to be backward. If I did not know its age, I would have guessed it had just been bottled. Stunningly pure notes of graphite, blueberries, creme de cassis, and a hint of toasty oak soar from the glass as if propelled by jet propulsion. In the mouth, the wine is full-bodied with high tannins, but nothing is out of balance. Tasting from magnum makes for a slightly younger showing of the wine, but this is unquestionably a brilliant wine. It, too, needs to be forgotten for 7-10 years and drunk over the following 25. "
"The 2013 Cabernet Sauvignon Old Sparky, which is essentially made from clone 4 from two separate blocks, clone 6 and clone 337, is another perfect wine from the Schraders. I suppose it's a little boring to say, and perhaps I can be accused of creating unrealistic expectations on the part of readers, but this is as great as Cabernet can be"
Interesting fact: The amazing Schrader wines count on one of the first vineyards planted in the Napa Valley to supply the grapes for their expensive Cabernet Sauvignon. The "To Kalon" vineyard was established in 1868 by Hamilton Crabb (one of the all-time great names in wine).
There is clearly something magical about Cabernet wines from Napa. That's why they keep showing up on this list of the most expensive California wines. Harlan Estate is the focus of another one of the wine cults that popped up in the 1990s. H. William Harlan, unlike some of the other winery owners on the list, set out with the intention of finding the ideal growing conditions in the Napa Valley. Lucky for us, he found a wooded hillside that he felt would produce grapes of exceptional quality. Based on the success of his wines and the reviews they receive; it appears he was right. The winery produces approximately 1,800 cases of wine each year. And like the other wineries we've discussed, Harlan has a mailing list that you will probably never be on!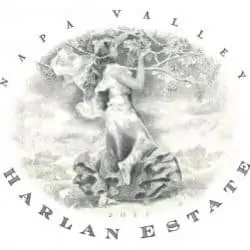 Click Here To Buy A Bottle Of Harlan Estate Wine: Harlan Estate- 3,495.00
Vinous / Antonio Galloni - "The 2011 Harlan Estate is super-expressive and textured in the glass. Dark red cherry, plum, spice, and new leather open up as the wine sits in the glass. Decidedly mid-weight and gracious, the 2011 impresses for its exceptional balance and sense of proportion. Harlan Estate is capable of a myriad of expressions. In 2011, the more feminine side of the property comes through. Although not a blockbuster, the 2011 is incredibly beautiful, especially considering how challenging the year was."
Jeb Dunnuck - "The 2015 Harlan Estate is a beast of a wine that shows the sexy, opulent style of the vintage married to the classic structure and depth of this estate. A downright smorgasbord of blackcurrants, blackberries, crushed rocks, graphite, smoky camphor, cured meats, and dried tobacco aromas all emerge from the glass, and it shows the deep, concentrated style of the vintage yet still has awesome complexity and nuances"
Interesting fact: One "lot" of 10 magnum bottles from Harlan Estate sold for $700,000 at the Napa wine auction in 2000. Now that's some expensive wine!
Another cult Napa Cab producer on our list of most expensive California wines. Does four out of five make this a trend? Bryant Family Vineyards started production in the early 1990s and attained cult status quickly. With wines highly regarded by Robert Parker's Wine Advocate and a very limited number of bottles available, they had the right combination to create a rabid following for their pricey red juice. As you can see from the current waitlist, not much has changed. They are currently moving wine lovers on to their active list who first joined the mailing list in 2010!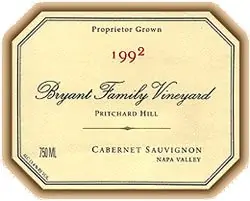 The Wine Advocate - "Bryant's flagship wine, the 2012 Cabernet Sauvignon from the estate vineyard on Pritchard Hill offers a rare but magnificent forest floor/floral aromatic profile with lavishly rich, ripe notes of crème de cassis, blueberry, and black raspberry liqueur. Fleshy, opulent, full-bodied, and multidimensional, it conceals some significant tannins behind its wealth of extract and fruit. From a first-growth quality, hillside vineyard (13 acres), this 100% Cabernet Sauvignon is gorgeously pure as well as impeccably well-balanced with seamless integration of tannin, acidity, alcohol, and wood. In fact, the new oak component, which is significant, is largely obliterated by the wine's stunning fruit. This majestic Cabernet Sauvignon should age effortlessly for 25-30 years."
Interesting fact: Donald Bryant didn't have any intention of starting a winery when he bought the property used for the Bryant Family vineyard. He was buying the property to build his home but soon learned that the land was well suited to grow grapes. Well-suited is an understatement! That site now produces grapes for some of the most expensive Cabernet Sauvignon in the world.
More Of The Most Expensive California Wine
Are you interested in some more wineries in Napa and beyond that create expensive California wine? How about some expensive Shiraz? These are a few of our favorite producers who didn't crack our list this time but are busily crafting some of the most expensive red wine on the planet.
They are worth considering when you are looking to buy a bottle of cult red wine.
Click To Order - Scarecrow Cabernet Sauvignon ($999 per bottle)
Click To Order - Bond Pluribus 2016 ($825 per bottle)
Click To Order - Hundred Acre Ark Cabernet Sauvignon ($699 per bottle)
Click To Order - Colgin Tychson Hill Vineyard Cabernet Sauvignon ($899 per bottle)
Click To Order  - Dalla Valle Cabernet Sauvignon ($180 per bottle)
Second Labels and Great Wineries
Maybe the most expensive California wines fall outside of your budget. Don't worry! There are many premium red wines that are far more attainable. There are even a few producers of the most expensive wines that have second labels making excellent wines.
Here are a few to check out. The first winery on the list below is
Jonata Winery - This expensive red wine producer is an offshoot of Screaming Eagle. One maker of the top 5 most expensive California wines.
Visiting wineries that make the top five most expensive California wines isn't easy. They don't offer public tastings and most aren't even open by appointment to mear mortals. That doesn't mean you should give up on tasting great Napa cabs in their native setting. Here are some great options for tasting in Napa.
The Most Expensive California White Wines
While our list of the most expensive California wines is dominated by red varietals, there are some very pricey bottles of white California wine. Within the expensive white wine category, the Chardonnay grape dominates. Chardonnay is an incredibly versatile grape. This allows the top winemakers in California to coax out some incredible depth and complexity in their white wines.
Here are the three most expensive California white wines you can buy online.
Sine Qua Non "Pearl Clutcher" Chardonnay - $1,600
A perfect white wine from this cult California winery. Robert Parker gave this wine a 97 and described it like this:
The just bottled 2012 Chardonnay Pearl Clutcher is off the charts and up there with some of Manfred's top whites. Coming from incredibly low yields and made from 100% Bien Nacido Chardonnay (from a variety of clones, and the first time this estate has released a 100% Chardonnay), it was aged 19 months in 92% new French oak barrels. It offers a kaleidoscope of aromas and flavors, with notions of ripe orchard and caramelized fruits, lemon curd, fresh baked bread and hints of toast soaring from the glass. Deep, concentrated and decadent, it has full-bodied richness, fabulous concentration and a massive texture that never seems heavy or cumbersome.
Click Here To See The Lastest Price
Marcassin Chardonnay $419
This scored an incredible 100 pts from Robert Parker. He dubbed it the Chardonnay of the decade. That's incredibly high praise and a good reason the price of this white wine is so high.
Here's what Parker had to say about this uniquely expensive California wine.
Utterly perfect, the 2008 Chardonnay Marcassin Estate is a dead-ringer for the 2007, but slightly richer and longer, as hard as that may be to believe. This extraordinary effort is unquestionably the "Chardonnay of the Vintage." In fact, it may be the "Chardonnay of the Decade." Brioche, nectarine, citrus and orange blossom notes intermixed with a liqueur of rocks, great acid, phenomenal concentration and staggering length result in a sublime Chardonnay that should drink well for 15+ years.
Click Here To See The Latest Price
Aubert Larry Hyde And Sons Chardonnay 1.5L $419
From the cool coastal zone of Sonoma, this is Chardonnay is considered a classic. This wine received a 97 score from James Suckling. It is considered one of the finest Chardonnays to come from the Carneros region. You can buy this wine in large format bottles so you can share the experience with lots of friends!
Click Here To See The Latest Price
Conclusion
Did you put in your cult wine order or do these numbers have your head spinning? When it comes to the most expensive red wine, there are strong feelings on both sides. Some wine collectors sing the praises of these formidable wine creations. Others think the whole thing is way overblown. We say if you can afford to drink the most expensive California wine, go for it! If not, check out our list of the most affordable California red wine. Either way, go enjoy a bottle! And remember, these wines are not covered by your basic insurance.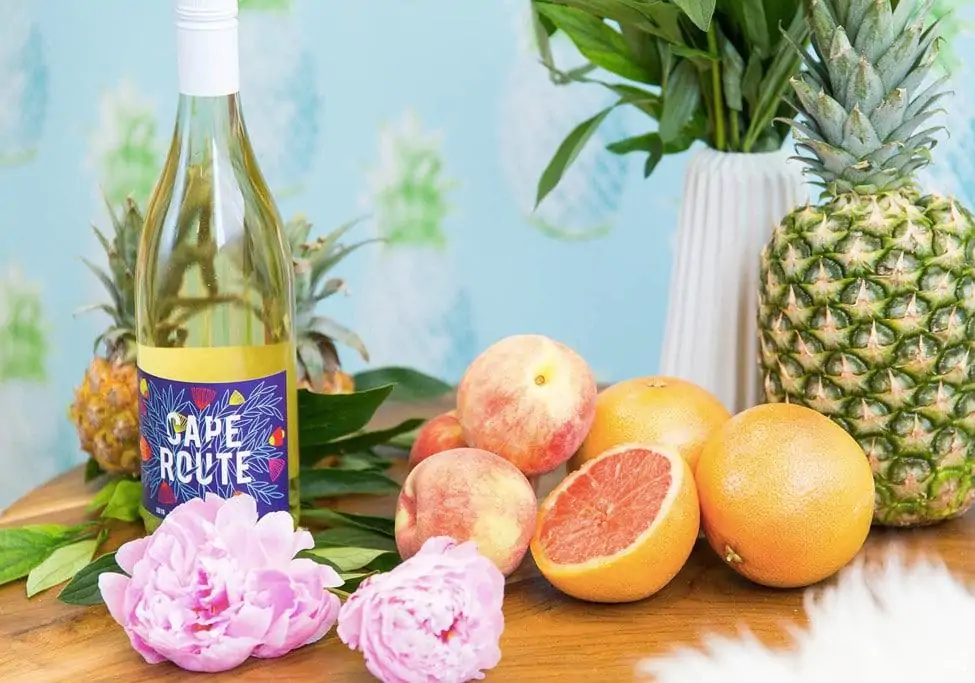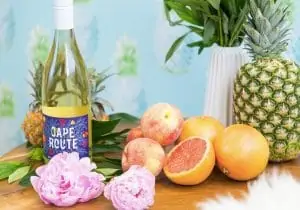 We will help you find the best wine club for your taste and budget. We feel these three clubs stand out after reviewing over 250 […]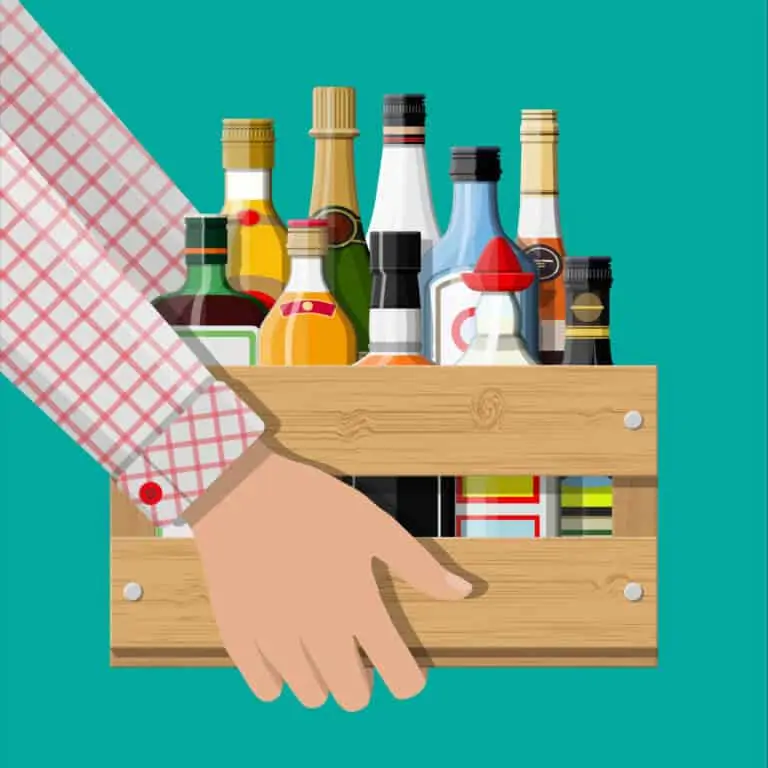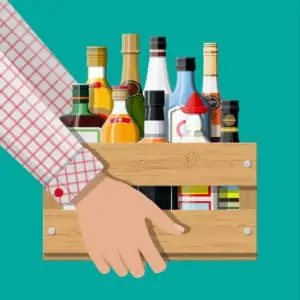 Why Join A Whiskey Of The Month Club | Liquor Subscription We assume you are searching for the best whiskey of the month club or […]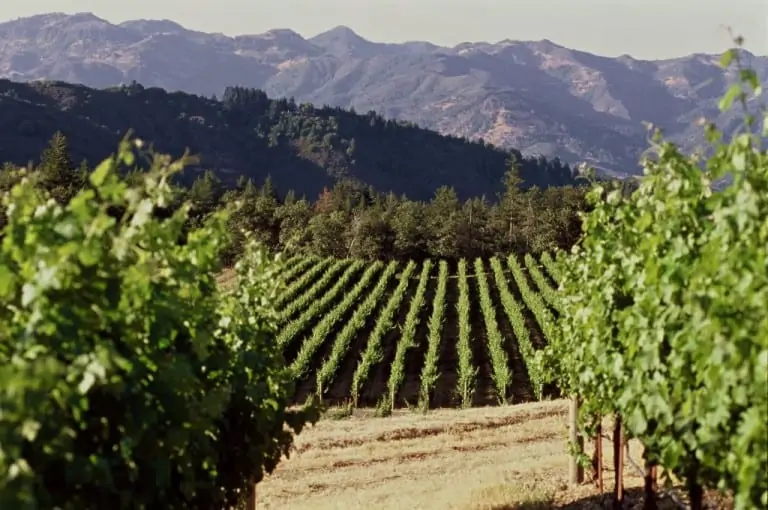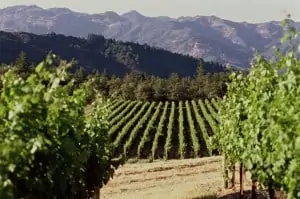 Contributions by Igor Sill [Editor's Note: We update our list of the Best Napa Valley wineries once per year. The updates are based on feedback […]