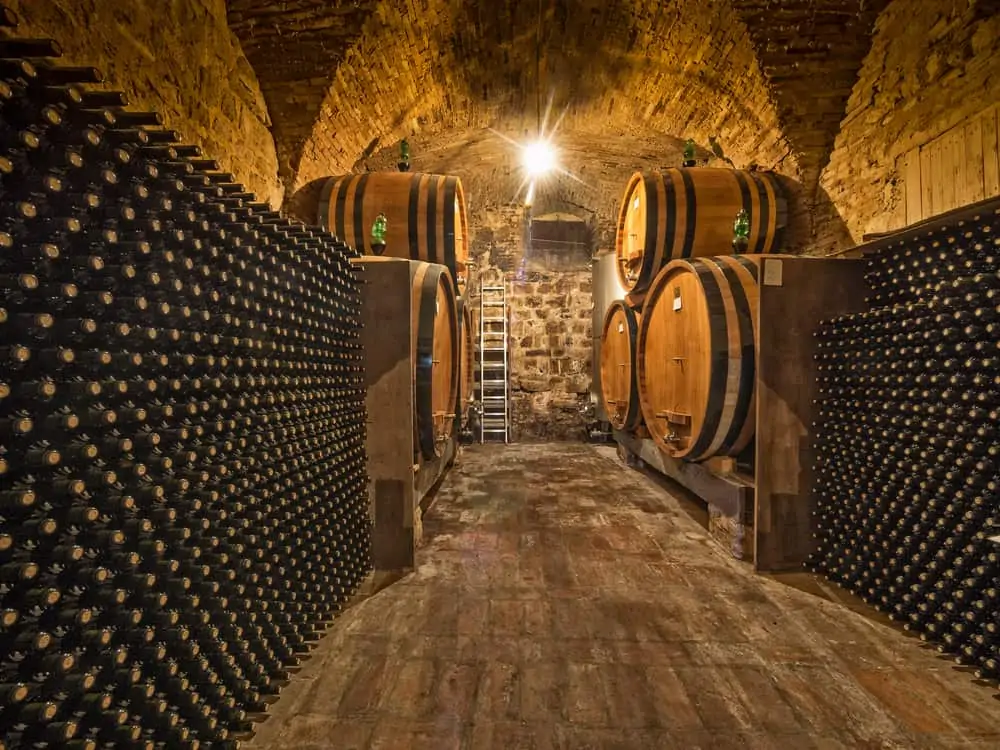 The 12 Most Expensive Wines In The World
You need a great story to become one of the most expensive wines in the world. It is no secret that good wine can be very expensive wine.  Most of the time, the more you pay for a wine the better you expect it to taste.
There reaches a point on the "price to taste" curve, though, where one expects the correlation to level off.  So why are the world's most expensive wines, like the California cult wines, consistently beyond the scope of what would seem "reasonable" for a beverage? And why are collectible wine prices growing each year? Somewhere between supply-and-demand, foreign investments, desire for a piece of history, and yes, often just plain deliciousness, the following 12 bottles all have some reason why they are among the most expensive wines in the world.
1907 Charles Heidsieck - $275,000
Famously known as the "Shipwreck Champagne", bottles of 1907 Charles Heidsieck Champagne were on a ship commissioned by Tsar Nicholas II during WWI.  The ship sunk, and the bottles were not recovered until 1998.  Preserved in chilly waters for 80 years, the wines are a piece of history—and at $275,000 for one bottle, some of the most expensive wine in the history of the world.
1928 Krug - $21,000
Founded by Joseph Krug in 1853, Krug remains today one of the most renowned champagne houses.  Their practice of fermenting their champagnes in oak, while admittedly more common in 1928 than today, creates their distinctive powerful style.  The 1928 Krug was sold at auction in 2009 for over $21,000 for a single 750 mL bottle. There is something about rare bubbles that generates excitement and lands you on our list of the most expensive wines.
1985 Henri Jayer Cros-Parantoux - $265,000
Legendary Burgundy producer Henri Jayer retired in 2001 and passed away in 2006.  Since then, his already renowned wines have been fetching unbelievable prices at auction.  While Jayer Richebourg regularly commands astronomical prices, it is notable that his Cros-Parantoux—not even a Grand Cru wine, though considered a 1er Cru on par with the Grand Crus—is among the most expensive wines in the world.  While in attendance at an auction several years after Jayer's death, I watched in awe as a case of 1990 Cros Parantoux climbed over 6 figures—in fact, a case of 1985 Jayer Cros-Parantoux sold at auction for over $265,000.
1811 Château d'Yquem - $104,000
Château d'Yquem is a sweet white botrytized wine from Sauternes, in Bordeaux, and is the only Sauternes house in the region to hold the 1er Cru Supérieur classification.  Showing incredible fragrance and complexity, the sweetness of these expensive wines helps them to age for decades, if not centuries.  In 2011 a bottle of the 1811 vintage, given 100-point scores by multiple publications, sold for £75,000 (today $104,000).
Domaine de la Romanée-Conti - $1.6M (the most expensive lot)
Arguably any single bottle from this estate, widely considered to be the best in the world, will be among the world's most expensive wines.  Domaine de la Romanée-Conti are the single owners of the Grand Cru monopole vineyards Romanée-Conti and La Tâche, and they make incredibly valuable wines from these sites, other Grand Crus in Vosne-Romanée, a Grand Cru white wine from Montrachet, and a Vosne-Romanée 1er Cru.  Current winemaker Aubert de Villaine, while himself humble, is said to have been born for this position.  In 2014 a mixed "superlot" of 114 DRC bottles, spanning vintages from 1992 to 2010, sold for $1.6 Million—the most expensive single lot ever.
1992 Screaming Eagle Cabernet Sauvignon, Napa Valley, 6L - $500,000
Screaming Eagle is the definition of "California Cult Cab", and a bottle of this juice is always seen as a status symbol.  While technically disqualified from many 'most expensive" lists as this wine was sold at a charity auction, it is nonetheless remarkable that a single bottle sold for $500,000.
1787 Chateau Lafite - $160,000
This is a very old wine from one of the most well-respected Bordeaux chateaux, Chateau Lafite, but that is not the whole story behind the astronomical price.  The bottle bears the etched initials ThJ, and is believed to have been from American President Thomas Jefferson's personal cellar.  While the validity of this claim has been debated, it did not stop a bottle of this "Billionaire's Vinegar" from going for almost $160,000 in 1985.
1947 Cheval Blanc - $304,375
Some say the best Bordeaux of the 20th Century, the 1947 Cheval Blanc is at the very least a stylistic outlier.  From a hot vintage, sugar levels in the grapes were high at harvest, and the warm weather during fermentation created problems in the cellar.  Chateau Cheval Blanc used ice to cool the vats and salvaged some of the vintage—though the wine was still high in alcohol with some residual sugar.  What made it to the bottling of the '47 is said to be rich, opulent, almost port-like, and apparently aging phenomenally.  No surprise then that a 6L bottle sold for $304,375 in 2010.
1787 Chateau Margaux - $200,000
Also known as "The Most Expensive Wine Never Sold".  Another Bordeaux allegedly from Thomas Jefferson's cellar, the asking price for this wine was $500,000.  Unfortunately, the bottle was on display at a wine dinner and was knocked over by a waiter—luckily for the owner the insurance company paid out over $200,000 for the accident, making this wine on a technicality the most expensive 750 mL bottle ever.
1976 Egon Müller Scharzhofberger TBA - $10,000
TBA is short for trockenbeerenauslese, or specially selected dried grapes.  TBA wines from Mosel, Germany made from the Riesling grape create very sweet wines full of aromatics yet balanced by a bright acidity.  Egon Müller is known for crafting some of the finest sweet wines out there from the steep blue slate hill of Scharzhof.  A single bottle of this wine can go for over $10,000.
Domaine Leflaive Montrachet -$15,000
Domaine Leflaive is a Burgundy estate known for its world-class white wines rather than its reds; thus, it makes sense that their Montrachet, perhaps the most important white wine vineyard in the world, makes this list.  Leaders in biodynamic farming, their white wines are rich, balanced, and age-worthy.
1941 Inglenook Cabernet Sauvignon - $5,000
In a post-prohibition America, many California winemakers were focused on producing as much wine as possible to ensure profits.  John Daniel Jr., the winemaker for the 1941 Inglenook, had a different approach.  Selecting only the finest grapes and only bottling in the best years, he is thought to have been instrumental in igniting the quality revolution in Napa Valley.  His 1941 Inglenook—now known as Rubicon Estate--is thought to be the ultimate expression of its time, and a bottle can go for $5,000+.
Conclusion
From $1.2 million for a "superlot" to $200,000 for a single bottle of wine, the world's most expensive wines are beyond the reach of most mear mortals. These stratospheric prices are often the result of historical significance or legendary quality mixed with scarcity. These bottles have moved beyond the world of wine enjoyment and into the rarified air of the collector. In most cases, their stories are more interesting than the juice in the bottle.