The best Central Coast restaurants capture the soul of California cuisine and pair it with important local influences. Most of these restaurants incorporate local ingredients and, more importantly, the best of the local wine scene. You will find wonderful restaurants to satisfy your breakfast, lunch, and dinner needs.  From Paso Robles to Santa Barbara, here are the best places to eat on California's Central Coast. Enjoy!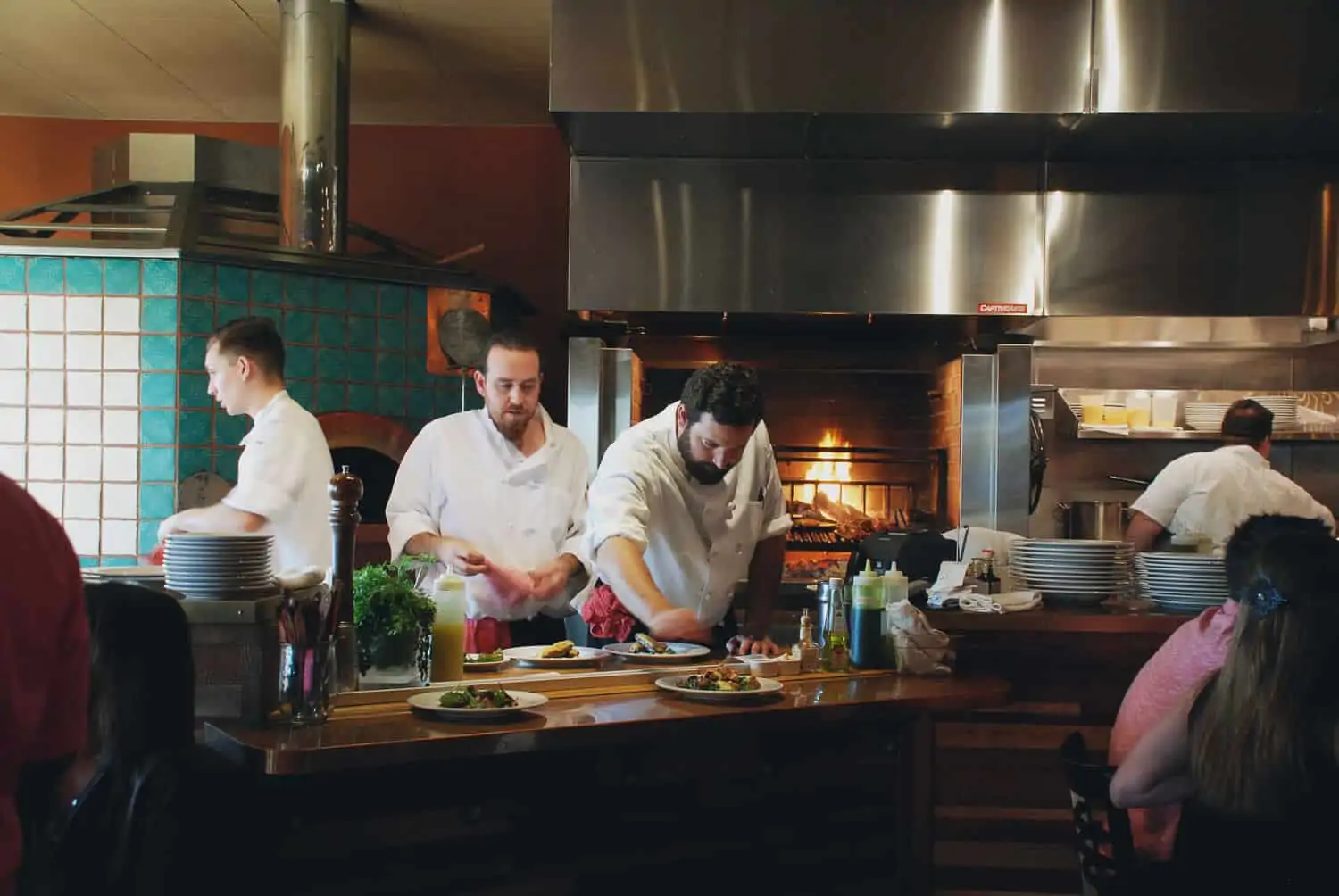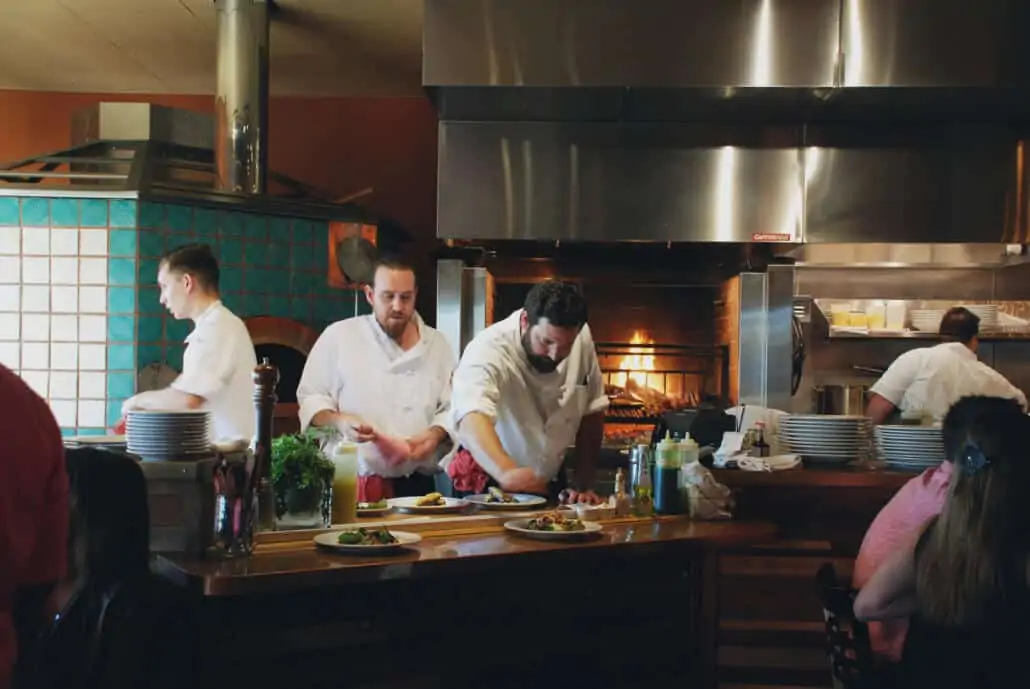 1200 E. Grand Ave., Ste 101 Arroyo Grande
The perfect Central Coast dining experience. Ember will surprise and delight you with innovative and perfectly cooked dishes. A 100-bottle-strong wine list, that features local San Luis Obispo County wines that are thoughtfully picked with pairing in mind, grounds you in wine country. And a staff that genuinely seems excited to work at such a great restaurant makes the dining experience pure joy.
The central focus at Ember is the wood-fired grill. There is a storied history of wood-grilled meats in these parts. It's done justice here. While the techniques and flavors may be more refined than you would typically find, the soul is here.
Ember doesn't accept reservations and it does fill up quickly. We suggest you arrive early if possible. Oh, and say YES to the bread. Forget your gluten hangups for one meal!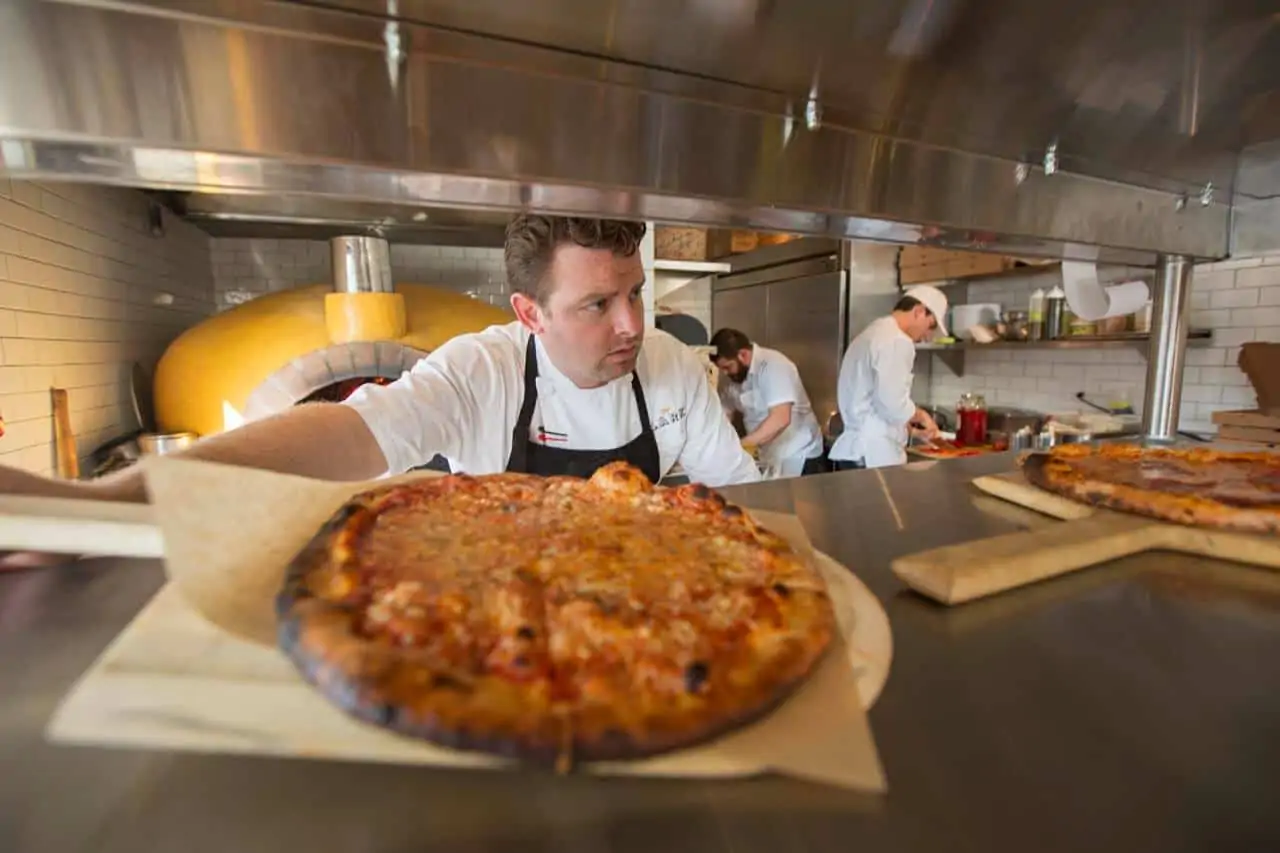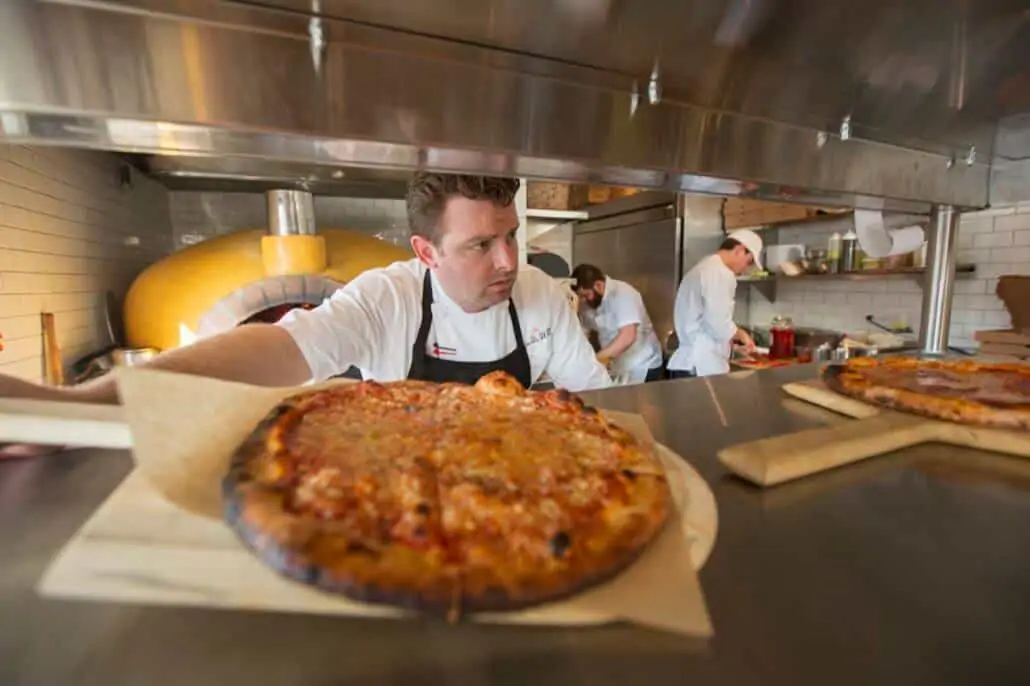 127 Anacapa St., Santa Barbara
The City of Santa Barbara has become an urban wine tasting destination that is unmatched in California. The "Funk Zone" is a former industrial area of the city that now plays host to throngs of wine, beer, and spirits lovers. You can amble between 20ish tasting rooms over the course of a day. That's only if you are spitting of course!
Lucky Penny is at the epicenter of this wine-tasting mecca. It's the perfect place to refuel and prepare yourself for the second half of your wine tasting day. The innovative pizzas, salads, and sandwiches at LP make for a healthy lunch sitting under the bright California sun. It's a great place to contemplate how your life got to be this good. The perfect Central Coast experience.
Looking for an adult beverage with your meal? The Penny has alcoholic slushies that can help you beat the heat and keep the party going.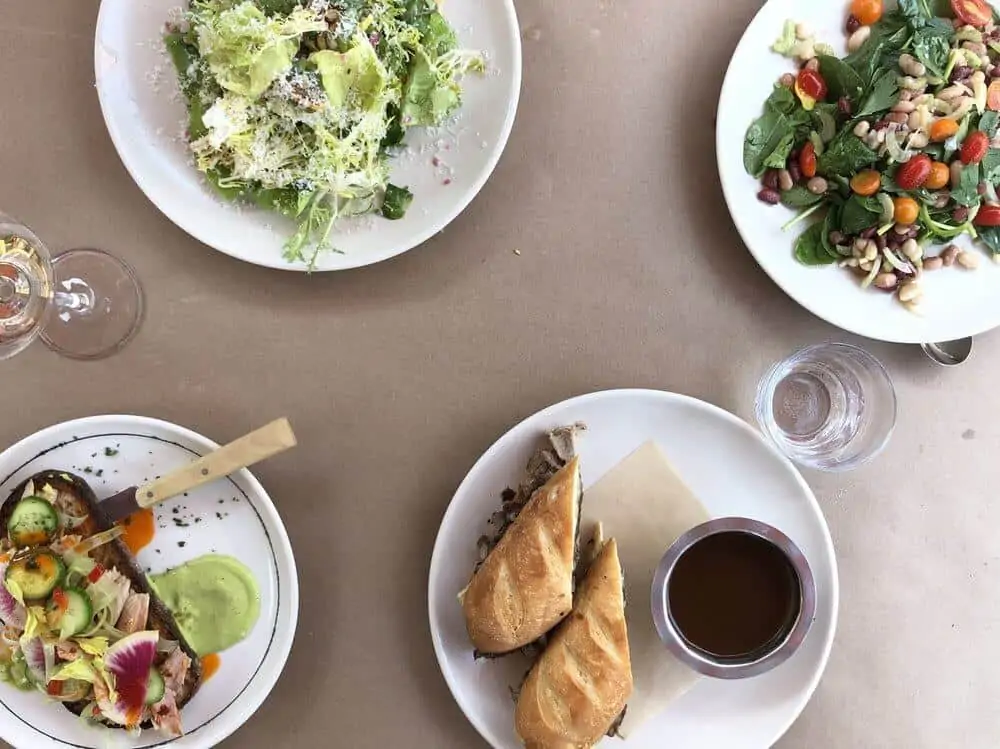 406 Bell St., Los Alamos
French fine dining in an old western town? Why not? This is what the best Central Coast restaurants are all about. These surprising mashups of setting, expectations, and food define the area's top eats. From the outside, Bell's is a throwback to an early period in the history of Los Alamos when Bell Street featured a Wells Fargo stagecoach stop and dust covered farmers.
The fun, and cognitive dissonance, begins when your meal arrives. Somehow, the owners turned this out of the way spot into the top French bistro on the Central Coast. Just check out some of the Yelp reviews and you'll understand how blown away foodies are by this experience. Escargot, steak tartar, and Moules Frites are perfectly executed. What a wonderful way to end a day of tasting the best Rhone varietals in California.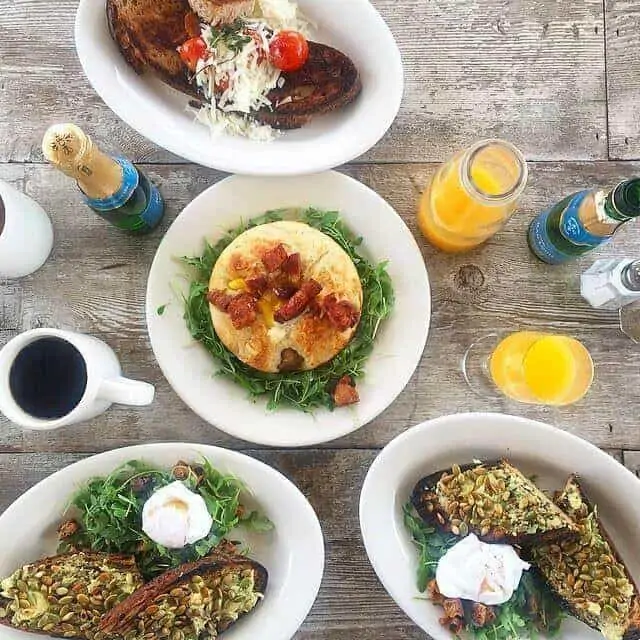 550 Bell St. Los Alamos
One little street in an out-of-the-way town has two of the best Central Coast restaurants. We aren't sure why Los Alamos became such a foodie destination, but we are happy it did.
Bob's Well Bread is the perfect spot to grab supplies (set aside your carb and gluten biases) for your excursion into the Santa Ynez Valley. Fill your basket with delicious pastries and sandwiches. Many of the local wineries feature lovely picnic spots for wine tasters. Show them you know what you are doing by arriving with goodies from Bob's. Grab an Afternoon Cheese Board to pair with the biodynamic wines at the nearby Martian Ranch winery. You'll be happy you did!
Are you getting a late start after a night of indulging? Bob's serves breakfast all day, so no need to set the alarm clock.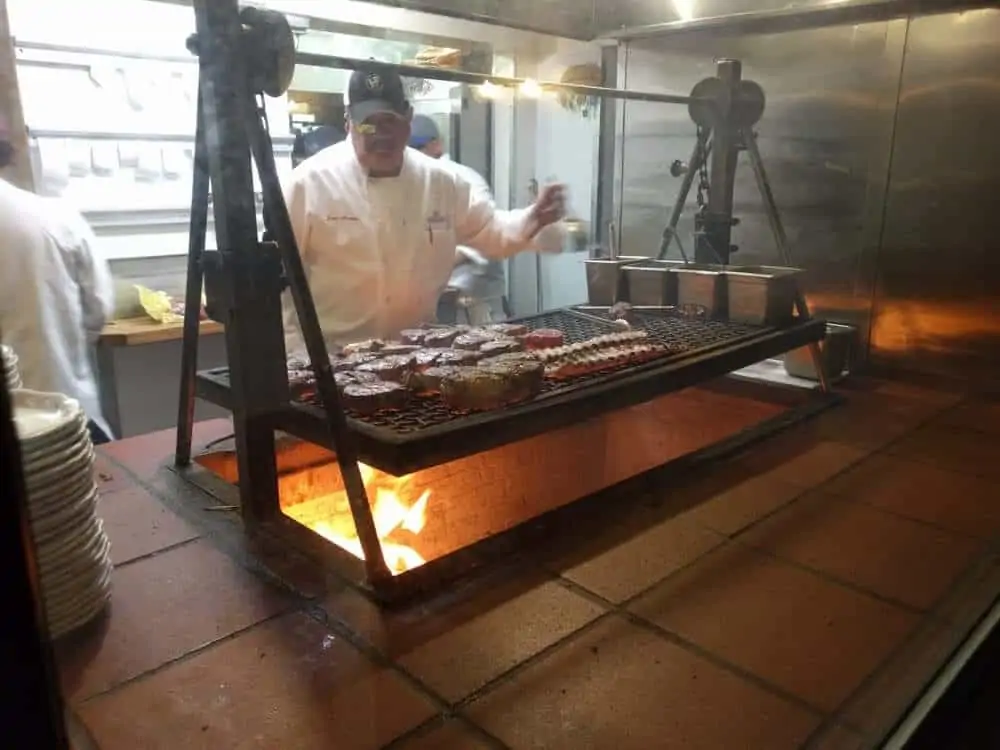 406 E Hwy 246 Buellton, CA 93427
We can't get enough of the Hitching Post II. This will feature on our list of the best Central Coast restaurants for as long as they keep grilling up Santa Maria style bbq. One of the strongest culinary traditions in all of California, tri-tip prepared in the Santa Maria style over an oak-fed fire with a glass of Hitching Post red wine is pure heaven. The Hitching Post has a great tasting room next store, so try a few glasses there first and then mosey on over to the restaurant.
The Hitching Post II isn't pretentious and you'll probably enjoy it the most of you are a carnivore. If you want to get a sense of what the Santa Maria and Santa Ynez Valleys are all about, this is the place to go.
295 West Grand Ave. Grover Beach, CA • 805-904-6773
An odd name and an exterior that looks like a failing Pollo Loco were our first impressions. Once we got inside, we know what the buzz was all about.
The Spoon Trade is a killer Central Coast dinner and brunch option. Located on the southern border of Pismo Beach in the adjoining Grovers Beach, the Spoon Trade serves up some of the best housemade eats on the coast. The menu is diverse and delicious and is complemented by a wonderful list of California wines and beers.
We loved the confit duck ramen and the chicken and waffles. There are great options for vegetarians and Spoon Trade features one of the best kid-friendly dining options on the Central Coast.
Finally, the service is a great combination of competence and hilarity. This restaurant is a great addition to our list of the best Central Coast restaurants.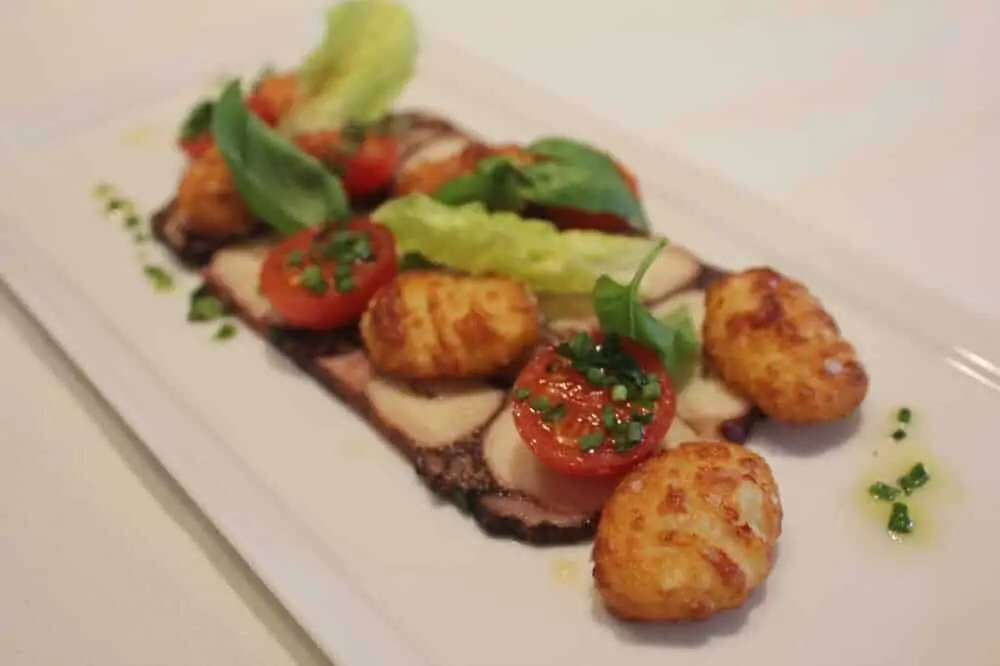 409 1st St, Solvang, CA 93463
If you are in the Solvang area and you are looking for a modern and delicious restaurant, First & Oak is the place to go. Solvang is quaint, but some of the restaurants in town seem happy to overcharge the tourists and offer up bland food. That's a shame because the Central Coast has such a great food and wine culture to draw from. Thankfully, the folks at First & Oak takes their food seriously. First & Oak made our list of the best Central Coast restaurants because of their focus on fresh local ingredients along with innovative dishes.
This is a great spot for a romantic evening out following a day in the vineyards.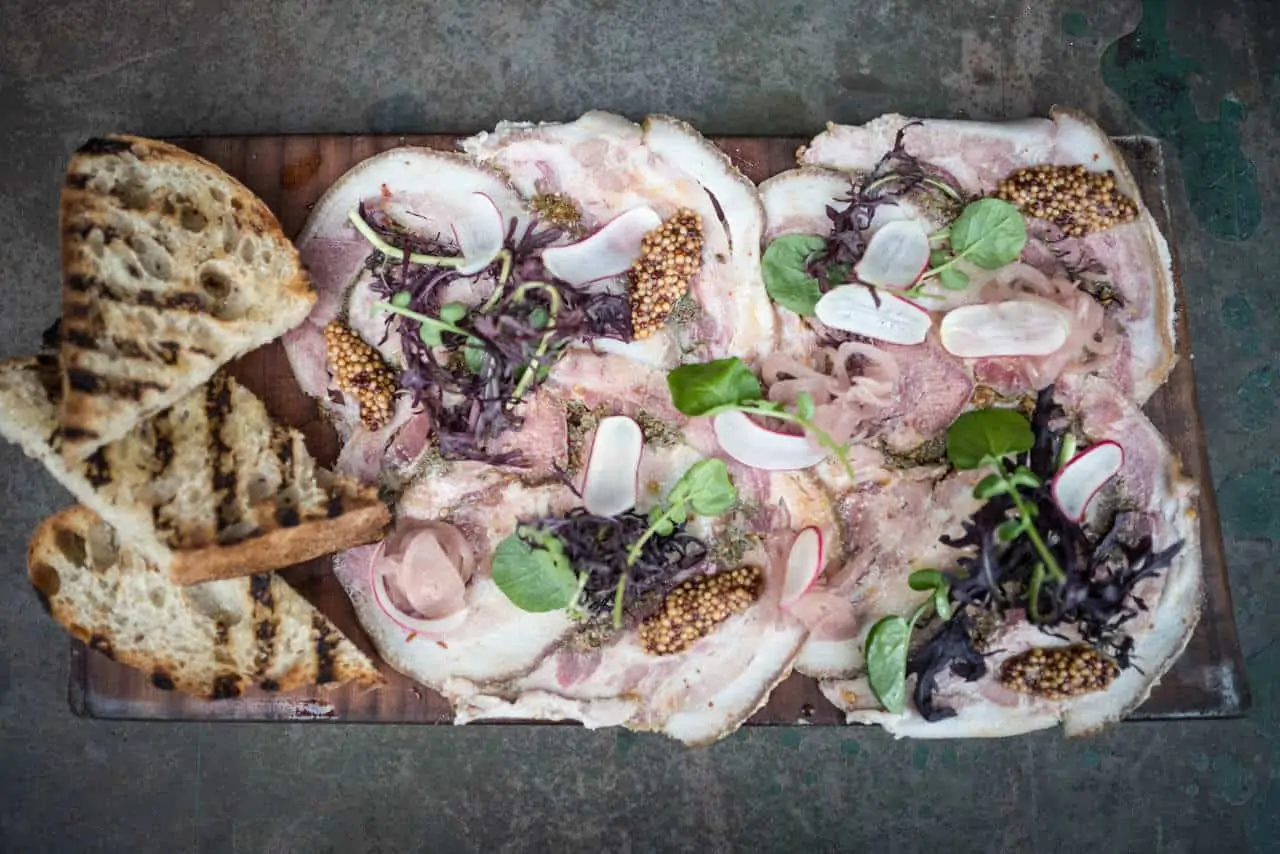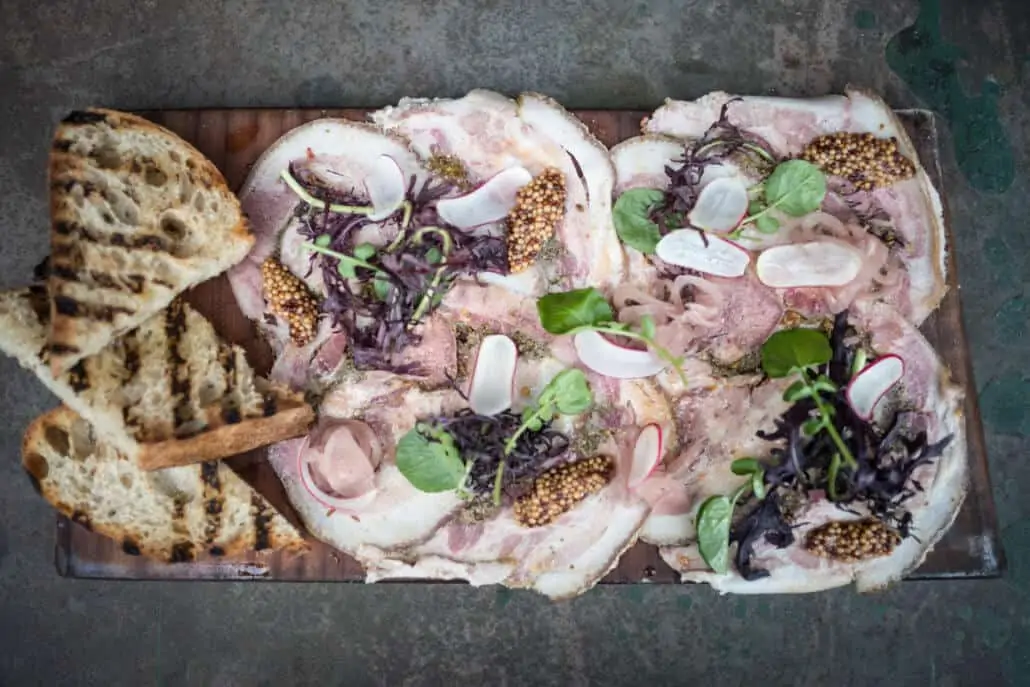 131 Anacapa St, Santa Barbara, CA 93101
The Lark helped transform the Santa Barbara Funk Zone from a rough and tumble industrial part of town into a fine dining destination. The Funk Zone is, of course, a wine tasting destination first and foremost. But the group behind the Lark, Lucky Penny, and a few other eateries helped establish the area as a foodie haven as well.
The Lark serves classic California cuisine, wonderful cocktails, and local wines in a laid back, but tastefully designed, setting. You can see into the open kitchen from the big communal table near the bar, or you can tuck yourself away in one of their private feeling booths. Wherever you sit, you can expect fresh local ingredients that are cooked to perfection.
We feel The Lark deserves a spot on our list of the best Central California restaurants even though the service has been a little wobbly lately. Please check in on Yelp to see if recent reviews are trending down. We sincerely hope it was just a blip and The Lark will continue defining great Santa Barbara dining for years to come.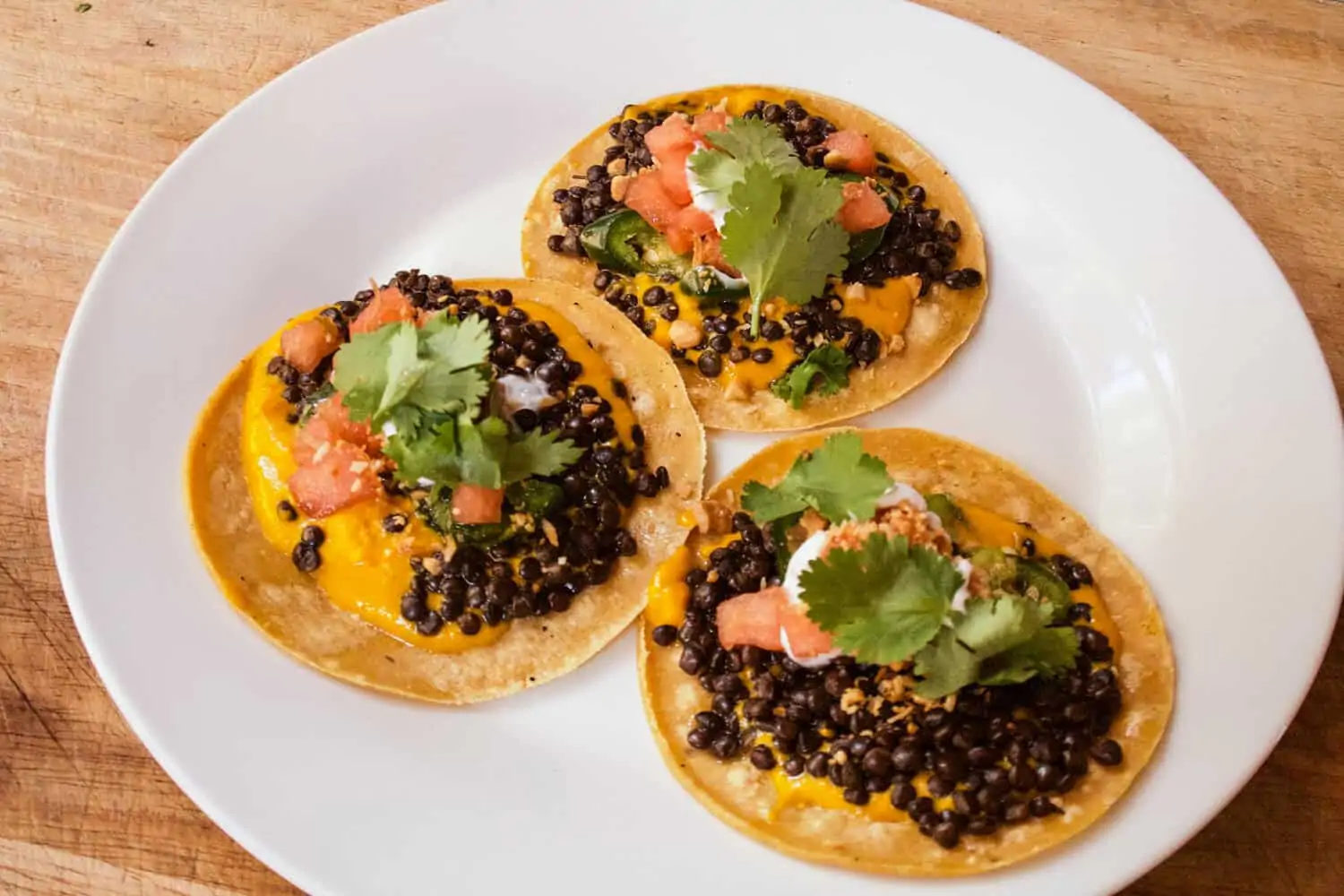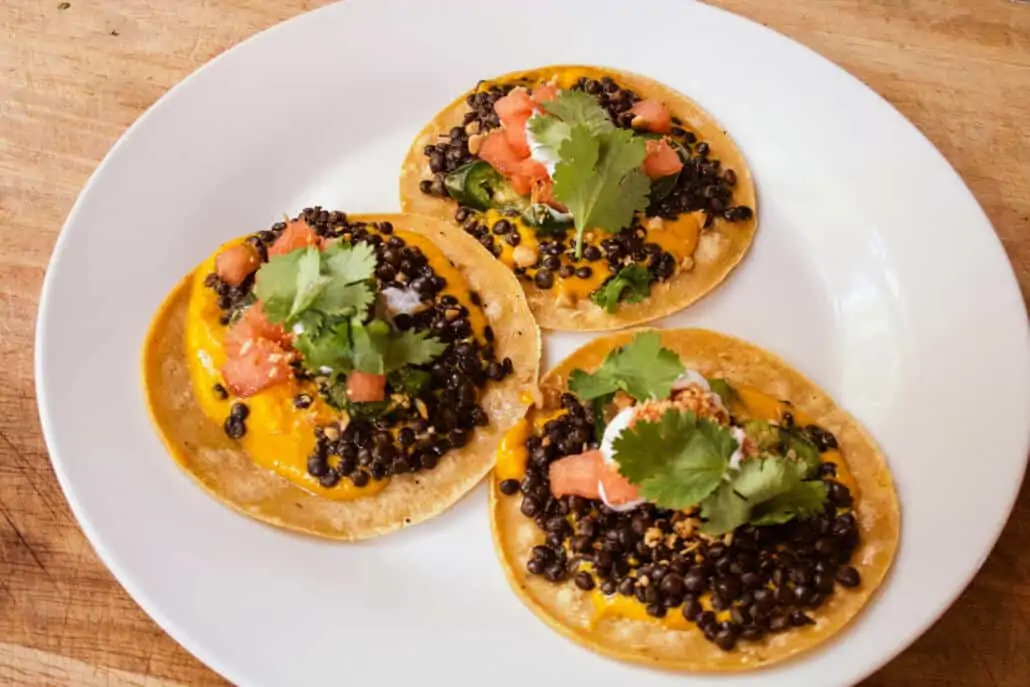 1313 Park St, Paso Robles, CA 93446
If you want to add some variety and vegetables to your dinner selections, Thomas Hill Organics in Paso Robles is one of the best Central Coast restaurants. They source their produce and meats from local farms. The focus is on organic farm to table fare that satisfies the locals and anyone in town for the wine. We love the lentil tacos and the vegan shepherd's pie. It's nice to have some lighter options for dinner after a big lunch.
Thomas Hill has a fun bar area that features a wide selection of local wine favorites and a nice beer selection.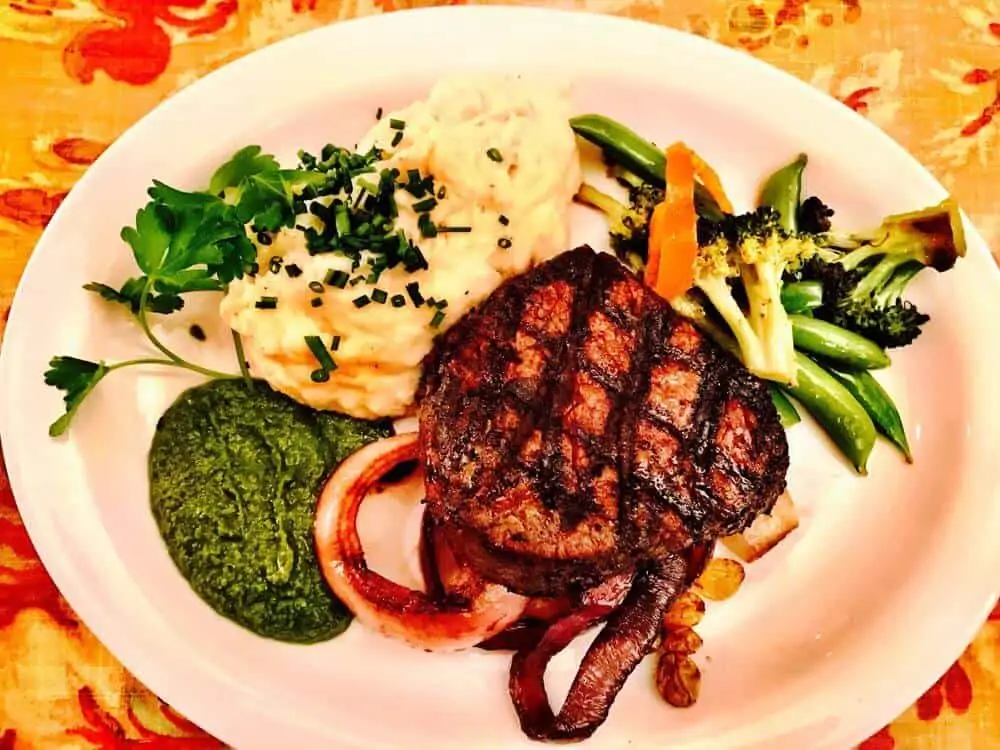 416 S Main St, Templeton, CA 93465
Are you looking for the newest cooking techniques? Do you want a lot of micro-greens as part of your meal? Maybe McPhee's Grill isn't for you.
McPhee's Grill is where you go if you want a big piece of meat that is perfectly seasoned and cooked. Fill up a big glass with Syrah and tuck in. McPhee's is the best restaurant on the Central Coast if you are hungry and you love meat. Sure they offer a number of other options, some even include vegetables, but that's not why you are here. Maybe add some sweet potato fries to balance out the beef if it makes you feel better.
Templeton is a cute little town near many great Paso Robles wineries. It's a bit of a throwback and worth the trip.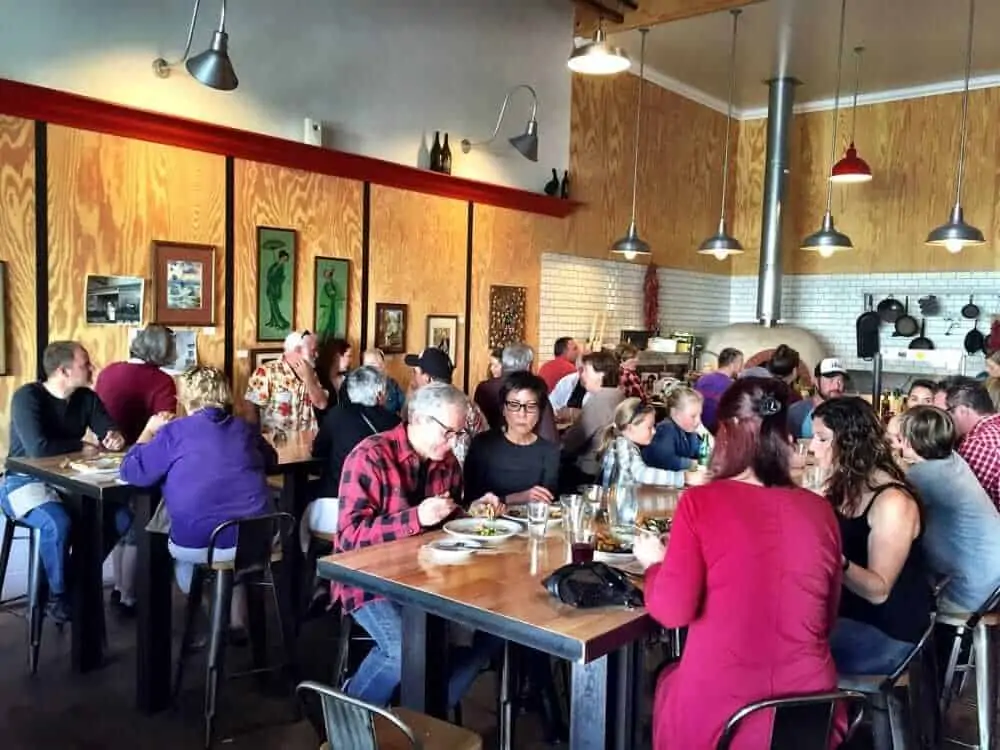 181 Industrial Way, Buellton, CA 93427
There are so many exciting places to eat and drink in Northern Santa Barbara County, it can be hard to keep up. Industrial Eats is located in an area that now boasts a number of wine tasting rooms and a distillery in the city of Buellton.
The restaurant is counter service only, but the food says upscale dining. You will enjoy the energy in the often packed dining room and the delicious and inventive menu options. The pizzas and sandwiches are creative and they have cassoulet. We are suckers for any restaurant with good cassoulet on the menu.
Here is a quick tip for when you are at this great Central Coast restaurant. The people at the counter are a great source for "off the menu" type items. They are very honest about what is tasting good that day. They may even recommend a special preparation they like.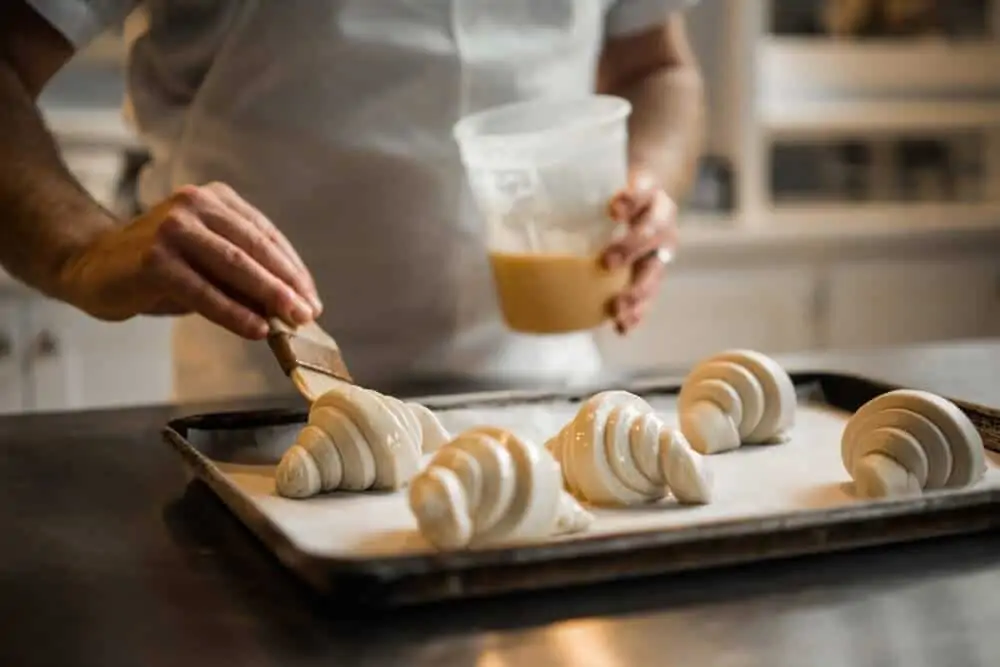 131 Anacapa St c, Santa Barbara, CA 93101
A wise person once said, "a good breakfast is the key to a great day of wine tasting". We believe them. Helena Ave Bakery in the City of Santa Barbara is just the place to get your day started right. Grab a nice strong coffee and the "green eggs and ham" sandwich. Stuff a few croissants in your pockets for later. You will thank us!
No Longer On The List
Sides (Sadly, They Are No Longer Open)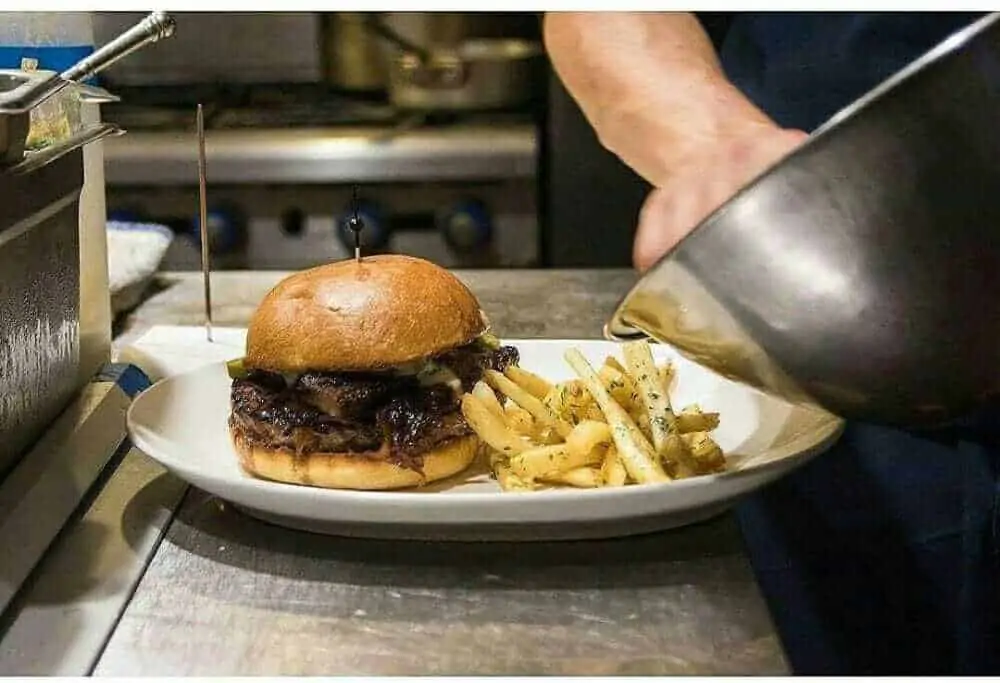 2375 Alamo Pintado Ave, Los Olivos, CA 93441
First off, this is a lunchtime spot only. That said, it's the perfect lunch spot when you are tasting in Los Olivos.
Sometimes you just want great comfort food. Sides delivers updated and tasty versions of comfort classics like Mac & Cheese, pork belly tacos, fried chicken sandwiches, and of course a delicious burger. This is the ideal lunch spot when you are visiting the tasting rooms of Los Olivos or the wider Santa Ynez Valley. It's important to keep your belly full when you are sampling all that vino. You can take care of that at Sides.
You can also check Side's sister restaurant for dinner. Brother's Restaurant At The Red Barn is run by the same set of chefs as Sides.