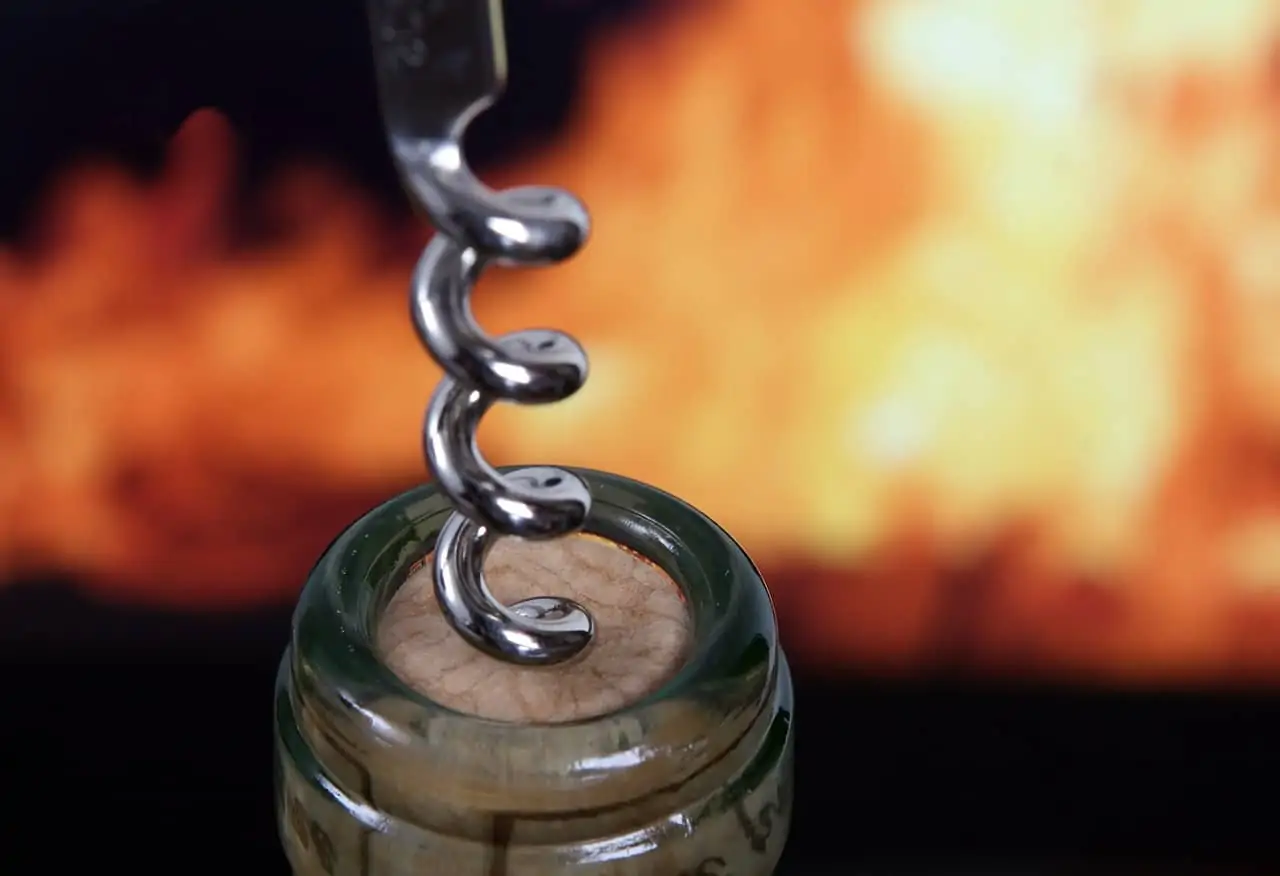 A reader recently asked us, "What is the best waiter's corkscrew?"
We have always loved using this compact tool to open our wine. The waiter's corkscrew (AKA a "wine key") combines a foil cutter, a corkscrew, and often a bottle cap opener in a light and easy to carry package. You can slip it in your pocket if you are bringing a bottle to the beach or the park and it takes up very little room in a drawer. These are also perfect for busy restaurant staff who are always on the move. Hence the name "waiter's corkscrew".
We've owned a number of these handy openers over the year, but we never did much research on who designs and sells the best waiter's corkscrews. We decided to change that. We searched, tested and read reviews on the best available options and came away with a few choices we are sure you will love to own.
So what design elements separate an ordinary waiter's corkscrew from the one you will cherish for years to come?
Materials used for the handle
Quality of the hinges at the boot lever
Foil cutter size and quality
Worm (corkscrew) design and material quality
Top-quality waiter's corkscrews use Teflon coated metal for the worm, durable materials for the handle, and have tightly crafted hinges throughout.
Using those requirements helped narrow our field down to a few top choices. We quickly removed the waiter's corkscrews that had loose hinges, worms that bent when inserted into the cork, or options with flimsy plastic handles.
The options we were left with were then divided into luxury waiter's corkscrews and value buys.
The Best Luxury Waiter's Corkscrews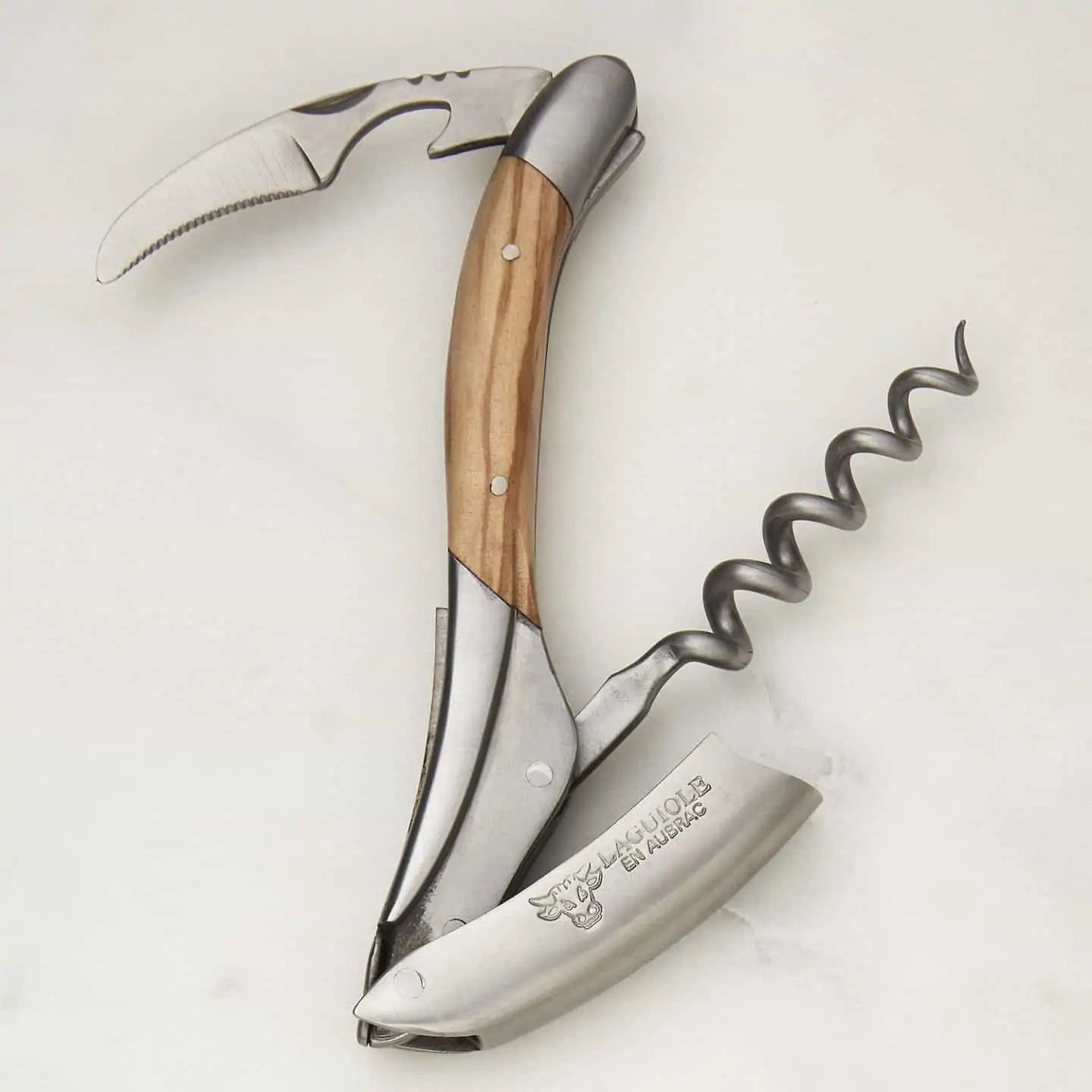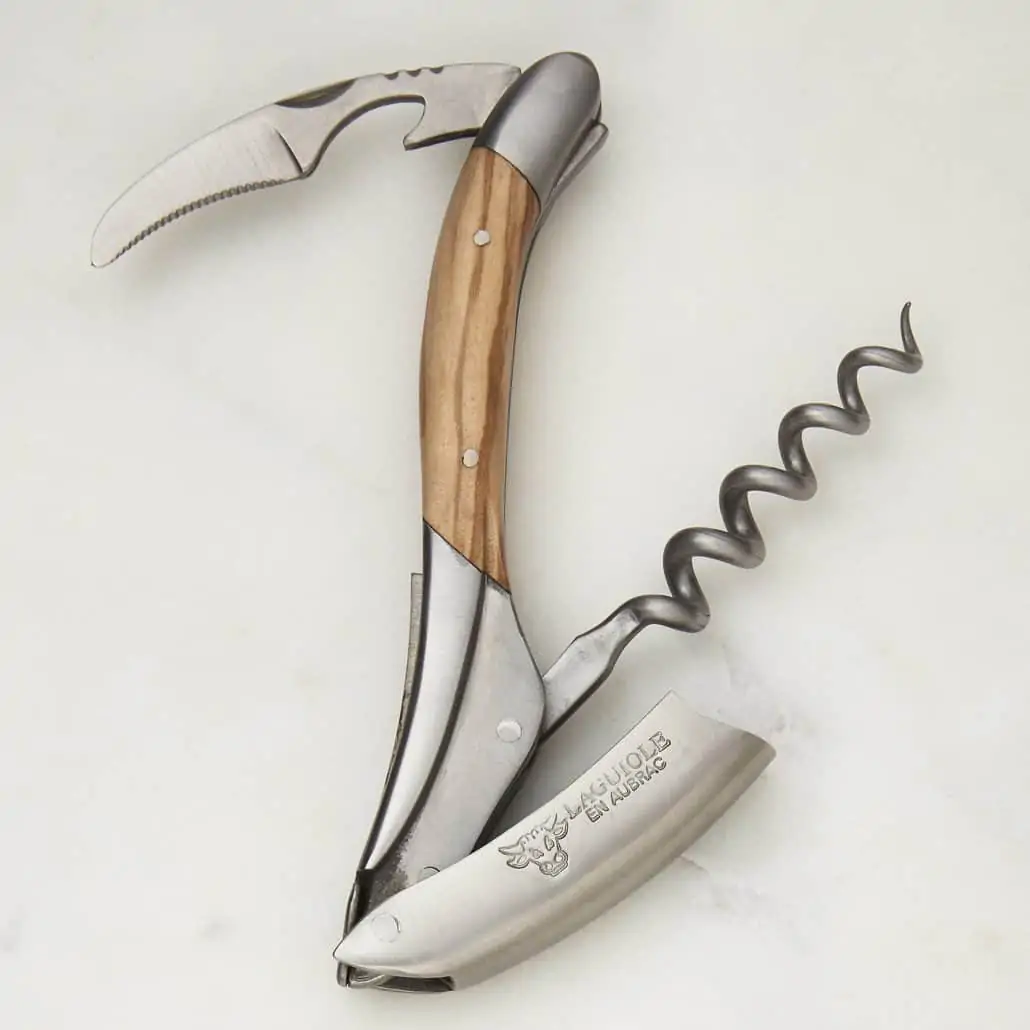 These are the best waiter's corkscrews in the world. The price reflects this quality. Beautifully designed, assembled by hand, and unique in their choice of materials, this is as much a work of art as a practical wine tool. When you buy a Laguiole En Aubrac waiter's corkscrew you are making an investment.
Before you purchase a top-end waiter's corkscrew, take some time to browse through the various designs. Laguiole En Aubrac offers handles made from buffalo horn, cork, and olive wood among other options. Each has a distinctive look and a unique feel.
We love the Olivewood waiter's corkscrew shown above. The warm wood tone matched against the precision stainless steel makes for a collectible wine opener. You can learn more about the Laguiole En Aubrac waiter's corkscrews here.
The Best Value Waiter's Corkscrews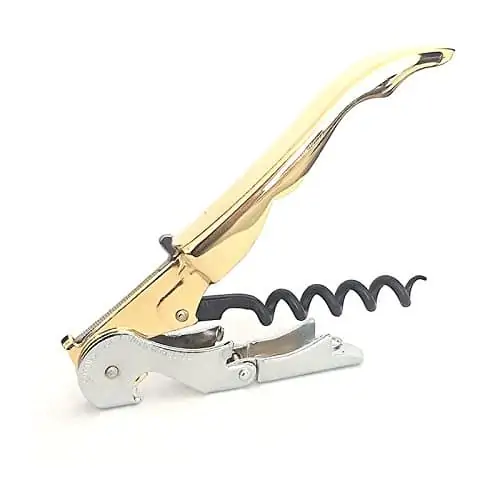 You can still buy a high-quality corkscrew for a fraction of the cost of the Laguiole En Aubrac waiter's corkscrew. While not reaching heirloom status, the double-hinged model from Pulltap's is both stylish and durable. We love the sliding foil cutter that retracts into the corkscrew on its own. This feature makes one-handed operation a breeze. That leaves your other hand free to continue drinking the wine you poured earlier!
The double-hinged design gives you great leverage for extracting the cork. This is particularly important when you are pulling tight-fitting synthetic corks. It also helps keep the worm aligned properly so you will not break off the cork.
If you are considering the Pulltap's option, here is some advice from a recent Amazon review to consider while you search for the model you want:
This is a great corkscrew but be sure you get the genuine Pulltap's one. It will cost you at least $30+ and is worth every penny and then some. There is another fake that has been offered out of China for $12 or so and while it looks a lot like the original at first glance, it is no substitute.
Looking to give a Pulltap as a gift? They make some uniquely designed versions that are worth a look. The Trencadis 500 and Marítima 900 are fun options to consider. The brightly colored handles and unique patterns are a little more flair to the waiter's key. They are made in small quantities, so they often run out around the holidays.
You can learn more about the Pulltap's option by clicking here.
Conclusion
There are a lot of options out there. You can easily find a waiter's corkscrew for under $10. Those versions will be made of cheap plastic, have loose hinges, worms that bend when you try to screw them in, and foil cutters that don't cut. If you need to buy in quantity want disposable openers, these are the way to go. When you are buying a waiter's corkscrew for home use, investing in a nicer version makes more sense.
The Laguiole En Aubrac should last for generations. The Pulltap's model will last decades. You will spend far more money replacing numerous cheap waiter's corkscrews. Not to mention the joys of having a wine tool that actually works properly!
Have you ever found yourself trying to open a bottle of wine without an opener? Keep our post The Best Ways To Open A Bottle Of Wine With No Opener bookmarked and you'll have a solution next time!