The 12 Best Wine Experts to Follow Online
So where are the best wine experts found online these days? Many are found running wine blogs. But are blogs even relevant anymore you ask? The quick answer is yes. We believe quality wine writing is relevant in a blog, book, post, video, podcast, etc. So we went searching for the best wine experts writing on the web. Some that happen to be delivered in the form of a blog.
Whether it's wine reviews or vineyard management tips, there is are wine experts for everyone who's interested in learning more about wine. But how do you decide on which one or ones to follow? Of course, you'd focus on those that appeal to your specific interests, though it'd also help if it's an exciting and educational read.
It's perhaps best if the blog is optimized for mobile devices so that you can easily read on the go. Needless to say, ads, pop-ups, and unnecessary CTAs are annoying and may distract you from the content. The 12 best wine experts to follow online as outlined below are a good place to start.
Vinography
Vinography is one of the most popular wine blogs and for good reason. You'll find restaurant and wine reviews, weekly reading roundups, and suggestions for other blogs. The site is well-laid-out and responsive, and it has a simple bar menu for finding articles that may interest you.
That's perhaps because the blog is run by wine expert Alder Yarrow, a tech consultant in San Francisco. The sidebar with a selection of books for wine lovers is a nice touch. There is a separate section with overviews and links to one of the most well-known wine podcasts.
If you want the latest scoop about hip San Francisco wine bars, Vinography has it. In addition, the restaurant reviews cover the usual suspects of Paris, New York, Cairo, Buenos Aires, and more.
WineAnorak
British wine expert Jamie Goode is behind WineAnorak. He also writes for a few established wine magazines and in general provides excellent info on winemakers, wine travel, and wine tasting.
The style is fun and engaging. Goode is an excellent storyteller who does a great job of putting you in the middle of the action. The brief reviews of wines and vintages are among the highlights. You may enjoy the article on what is acceptable in restaurants in terms of wine, among others.
As a Brit, Goode mostly writes about restaurants and wine scenes in the UK. However, this doesn't make the blog any less compelling for those who wish to expand their horizons and learn something new.
Dr. Vino
Yes, this blog is run by a doctorate. Tyler Colman, the proprietor of Dr. Vino, did his dissertation in grad school about the wine industry's political capital in the US and France.
Dr. Vino's posts are insightful and fun write-ups that explore the intertwining connection of wine, business, and politics. That said, there are also interviews with wine distributors and growers. There are lots and lots of reviews and you can even book Colman for an in-person wine chat.
This blog is an excellent place for vintners, connoisseurs, and anybody else who wants a better understanding of wine and the world around it. Dr. Vino groups everything under categories to make it easier to navigate.
Wine Terroirs
If you are into European wine, French in particular, you may have found your blog. Wine Terroirs is run by Bertrand Celce, a wine photographer from France. The articles are written in pretty decent English and embellished by lots of images.
If you can overlook the sometimes-quirky English (which some may find kind of cute), Wine Terroirs is among the most engaging wine blogs out there. It is often written in the first person. Help yourself to the pictures even if you can't smell any of the featured wineries and wines.
This blog is easy on ads and pop-ups, but it could a bit of optimization for mobile devices. There isn't a Readers View for Safari and you may not need the categories menu all the time.
Tim Atkin
Known as the British Master of Wine, some may imagine Tim Atkin would be too much for regular wine lovers, but this is hardly the case at all.
There are wine reviews and articles of various sizes about wine cultivars and regions. If you had to put it under a category, Atkin's blog may best appeal to wine professionals, collectors, and connoisseurs. On the other hand, the style is easy to follow and the posts explain the wine business according to an expert.
All in all, the user interface offers smooth reading and browsing. It has a link to Atkin's Twitter feed and you can also check out his photographic pursuits.
Sediment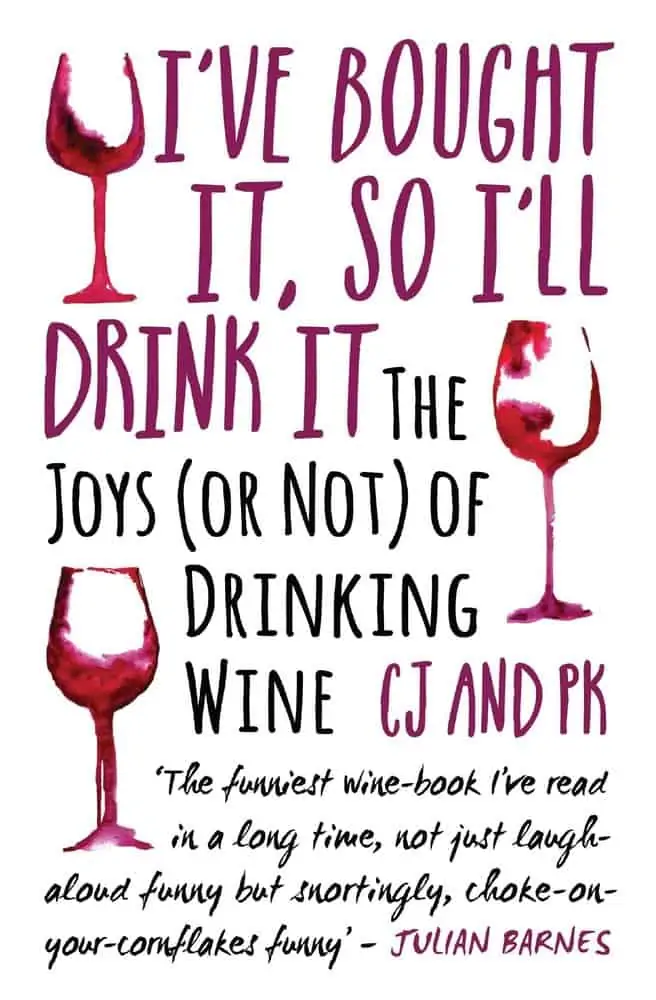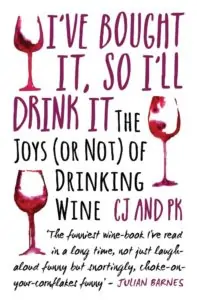 When you access Sediment, look beyond the xxblog.blogspot.com URL and somewhat plain layout. This blog is all about humor, entertainment, and stories that you can relate to. It takes a lot of the posh out of wine-tasting and provides you with honest and engaging stories about the author's experiences.
The experts behind Sediment are Charles Jennings and Paul Keers, who both have extensive experience writing for magazines and newspapers in the US and the UK. The duo is the co-authors of two best sellers on the topic: Sediment: Two Gentlemen and Their Mid-Life Terroirs and I've Bought, So You'll Drink It.
Robert Parker
RobertParker has outgrown the boundaries of a basic wine blog, it's now a full wine website with news, reviews, and stories from all around the world. Over seven wine experts are involved in the blog, including UK wine critic and author Neal Martin in addition to the eponymous Robert Parker.
If you are looking for a blog that can appeal to casual fans and wine aficionados alike, this may be it. Topics are divided into three categories: Hedonist's Gazette, Wine Advocate, and Wine Journal.
The web design is among the most reader-friendly on all devices. You can quickly scroll through the topics and read snippets of the top posts. However, a subscription is required for full access.
Wine Folly
Wine Folly is all about learning about the nuances that can help you find your way around the wine world. The main site has a Wine 101 Guide, signature store, and a link to the blog.
Regardless of where your passion takes you, the articles are informative and quick. In addition, each post features images and graphics that make it more appealing.
Unlike most blogs/expert sites, Wine Folly also has a YouTube page filled with clips about anything and everything wine. The Learn by Drinking section, for one, sets the same varietal of different regions against one another.
Natalie MacLean
Natalie MacLean is yet another household name in the wine industry. Canadian wine writer and author MacLean was named the World's Best Drinks Writer at Australian World Food Media Awards. She edits the biggest wine review site in Canada.
The blog is a great choice for aspiring wine collectors, regular wine lovers, and those who want to know more about wine and food pairing.
More importantly, the posts read sincere and fun. The one about MacLean's experience with barreled and boxed wine in the liquor store may catch your eye, but it's only one of many styles and genres on offer.
James Suckling
This blog has it all. Reports from international wine fairs and events, comprehensive reviews of wine tasting experiences, and a separate videos section. Those who are into the best of this or that listicles are bound to fall in love with this blog. It has a post about the top number of fill-in-the-blank in just about any category that you can imagine.
The Reports section contains articles that bring you closer to the wines that are currently in vogue. The reviews and ratings are unbiased and a good read for experts and aspiring wine collectors. The article about the most exciting time in the history of American winemaking is compelling and might teach you a thing or two.
1 Wine Dude
The laid-back approach fits the name of this blog. Fun and humorous, it's penned by Joe Roberts, a certifiable expert in the field. The posts are rich in information about wine, gear, and wine-making trends.
The overall tone is conversational and down to earth. This wine blog may spark interest in those who are yet to be wine lovers. The mini-reviews consist of Roberts' punchy two-liners about the wine in question.
On the Wine Trail in Italy
On the Wine Trail in Italy covers more than Italian wine. The author Alfonso Cevola also writes about the Texas and California wine scenes. Wine review and cultural commentaries are the main focus, but the On the Wine Trail in Italy blog goes further than that.
Some articles cover current news, others are stories about Cevola's personal trails with the requisite wine and restaurant reviews thrown in. This is a great wine blog in its original format, but the additional insights into art, food, and travel make it one of the best wine blogs on the internet.
Fill Up Your RSS Feed
When all is said and done, any one of the 12 best wine blogs to follow in 2020 is capable of keeping you entertained and informed. They'll work even if you are an expert with a few years of experience under your belt.