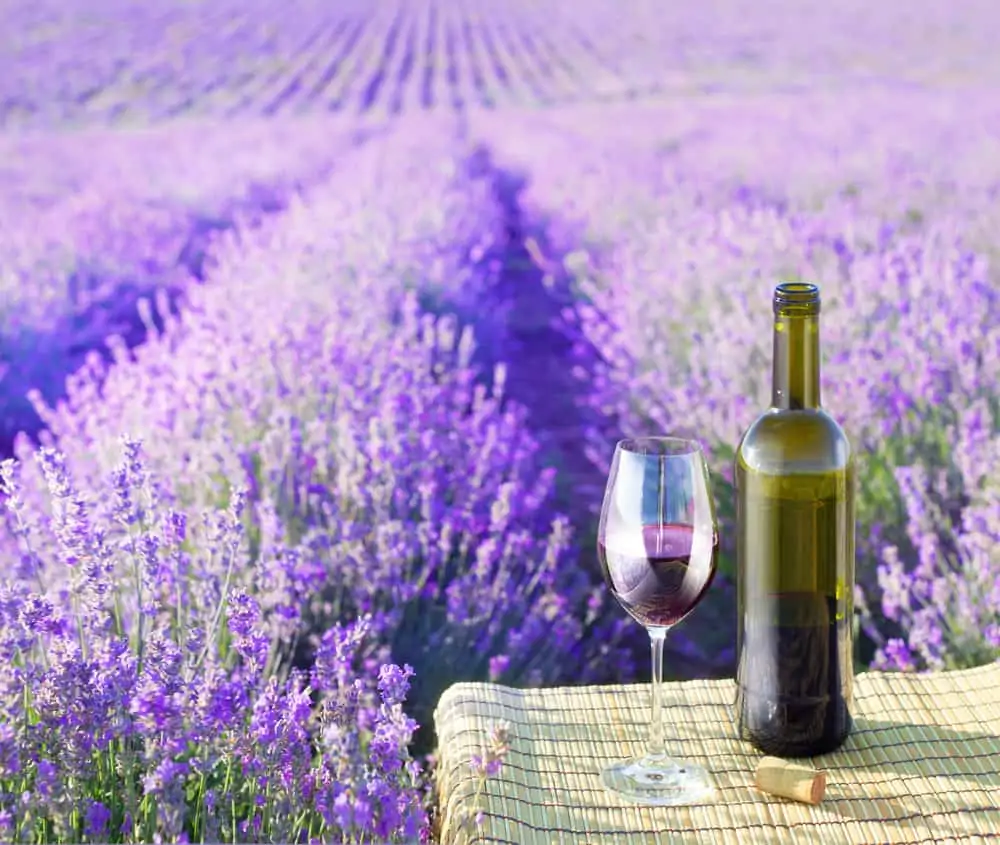 5 Places to Buy Great French Wines Online
Are you looking for a great place to buy French wine online? French wines have a reputation for being some of the finest in the world. That's what makes them highly sought after, and frequently, hard to obtain. Luckily, there are more than a few online stores where you can buy great French wine at an affordable price. We'll show you five websites that offer an excellent selection and deliver the best products to your door.
Sommalier has a mission to promote French wines across the USA. The Yung family company has roots in Bordeaux, where they cultivate close to 1,000 hectares of vines and produce more than five million bottles every year. What makes their offer even better is that they're offering products from many small French wineries. The choice here is excellent – white, red, Rosé and Champagne. There are 25+ products that you can order, ranging from $19.55 for Sauvignon Blanc to $62 for Chardonnay. Thanks to a user-friendly experience, it's easy to check everything on offer and make a purchase, as you would do on any e-shopping site. When buying, you can choose between 3, 6, or 12 bottles. If you need more, you can contact Sommailier directly.
Another option is to become a member of the club and receive three or six bottles every three months. They'll make a selection based on your preferences, meaning that you'll receive a white or red wine package or a mix of both. Becoming a member of the club has another great benefit. Each box contains information about every wine included and its winemaker, which makes the experience more satisfying. This is the best place to buy French wine online if you want someone else to curate for you!
Click here to learn more about this great online source for French wine
Millesima offers a great variety of French wines produced in the regions of Alsace, Champagne, the Rhone Valley, Burgundy or Bordeaux. While the accent is on French wines, there's an excellent selection of products from Argentina, Italy, Spain, the USA, and many other countries. The site encourages exploration, meaning that you peruse wines based on color, type, varietals, region, state, and rating. You can combine factors such as the bottle's price and size until you find something suitable. The range of products is vast, meaning that the price range goes from $20-$2000 and more. Don't miss the Rare Gems section, as it offers an exclusive selection of wines at an affordable price. For a special occasion, you can purchase gift sets, or if you're unsure, a wine gift card.
The Futures section is attractive because it offers the opportunity to buy French wines after the harvest, between April and July. After you place an order, the product will be sent to you in around 18-24 months, a few weeks after the bottling process. Buying wine this way is considerably less expensive. With a rich choice of wines and additional services, Millesima deserves your attention.
Click here to see their selection of French wines online
Vivino prides itself on being the largest wine community in the world. This online marketplace offers an extensive selection of drinks to buy, with an accent on thousands of wines produced in French regions. At present, there are more than 100.000 items available. All of which may sound a little overwhelming. However, there are a couple of ways to make the right selection. You can choose wines based on their geography, grapes, or varietal. If you're still unsure, you can combine a few factors. For example, you can list only red wines priced below $40 with a four-star rating, produced in Champagne.
Another attractive option is a food pairing list. If you're preparing pork, lean fish, cured meat, or anything else, Vivino will give you hundreds of potential menu options. The website also encourages users to write reviews. There's even a comprehensive rating system that will provide you with a better appreciation of the taste of wine. Buying the product requires only a few clicks, and it will arrive at your address in a couple of days. That makes Vivino one of the easiest places to buy French wine online.
Click Here | Get 5% Off Wine Purchases
With a vast selection of wines from regions of France, Sonoma County, Napa Valley, Italy, Argentina, South Africa, and more, Wine.com offers something for everyone. Such a large site needs to have excellent navigation options, and luckily, that's certainly the case here. If you would like to explore the selection, there's an advanced search option where you can combine factors: region, varietal, and rating and price. Every entry has a detailed overview, including a couple of reviews that will help you make a decision.
Another thing to appreciate is the Gifts section. There you'll discover gifts for every occasion, including birthday presents, as well as a selection of wines for Father's Day. If you're still unsure about what to choose, the site also sells gift cards, including corporate gifting. Recently, Wine.com offered a choice of spirits focusing on Whiskey, although there is a selection of vodka, gin, rum, tequila, and other products. There's also an excellent range of glassware and accessories, both for wine and spirits, including glassware, decanters, corkscrews and more. Plus, this location offers free guides about wine and even a quiz to help you better understand your wine style. If you are looking for a huge selection, this is the best place to buy French wine online. 
Click here to see the great selection of French wine on wine.com
Wine Library offers more than 500 French wines such as Pinot Noir, Merlot, Petit Verdot, and many others. Most of the products range from $10-$20, but there's also a selection of rare wines. You can use multiple filters to narrow the selection, including size, year of production, region, or even if they're Kosher or not. Product pages offer basic descriptions and details, and the only thing missing is the user rating option. The site often features discounts and a Library Pass Subscription. For $99.99, you'll get free ground shipping for a year without a minimum bottle purchase. Not all products are eligible for Library Pass, but over 90% are.
Wine Library also offers Monthly Wine club, meaning you receive 1-4 bottles of wine every month. This is a great way to discover new wines hand-picked by Gary Vaynerchuk, better known as GaryVee. The option includes both discounts and free ground shipping. With a terrific range of French wines and a selection of products from other countries, Wine Library is one of the top choices for buying online.
You can see the French wines available from Wine Library here
Find Your Favorite French Wines
Every online marketplace in our guide offers a rich selection of French wine for every taste and budget. All provide unique services, so why not pay them a visit and make an educated choice? Buying a great wine is all about careful decision-making! We hope you enjoy our list of the best places to buy French wine online.