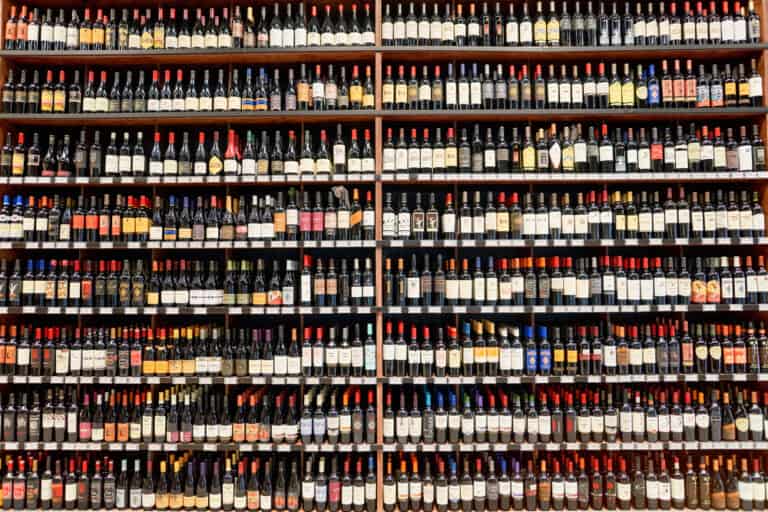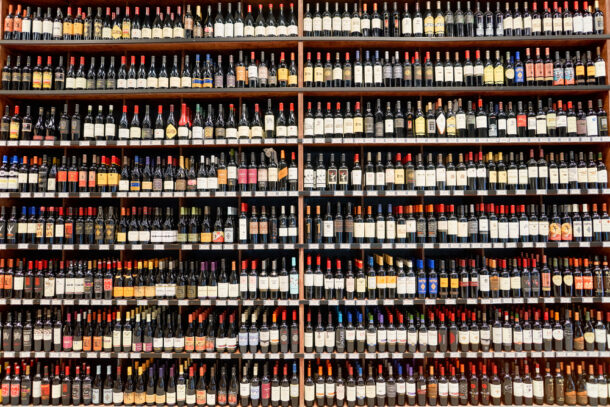 The wine market has seen a significant shift in recent years, with the emergence of various online wine retailers and niche websites catering to the unique needs of wine buyers. The digital realm offers many options, but is it always the best choice for purchasing wine?
This article will explore the advantages and disadvantages of buying wine online versus a traditional wine retail store. 
Online Wine Retailers and Niche Websites
There is no denying the convenience and variety that online wine retailers provide. The options are seemingly endless, from large e-commerce platforms like Wine.com to smaller, specialized shops that focus on specific regions or grape varieties. With competitive prices and a vast assortment of wines, these websites cater to every taste and budget. 
However, shipping laws and regulations can complicate the buying process. Laws governing the sale and shipment of alcohol vary by state; in some cases, international shipping restrictions may apply. Additionally, shipping weight and cost pose challenges for online wine buyers. To help mitigate these costs, consider the following tips: 
Take advantage of bulk discounts or free shipping promotions.

Choose ground shipping instead of expedited options.

Opt for pick-up locations if available.
Local Wine Stores: Pros and Cons
Pros: 
Personalized service: Local wine shops often have knowledgeable staff who can tailor recommendations based on your preferences and budget.
Tasting opportunities: Many local wine stores offer tastings, allowing you to sample wines before purchasing.
Immediate gratification: When purchasing from a local wine store, you can take your selection home without waiting for shipping.
Social experience: Shopping at local wine stores can be an enjoyable social outing where you can interact with other wine enthusiasts and attend special events. This doesn't apply to your local grocery or warehouse store.
Supporting local businesses: By shopping at local wine stores, you contribute to your community's economy and help small businesses thrive. 
Cons: 
Limited selection: Local wine stores likely stock fewer wines than online retailers, particularly rare or imported bottles.
Potentially higher prices: Some local wine stores may have higher prices due to factors like rent and staffing costs. However, this isn't always the case when you factor in shipping costs.
Inconsistency: Smaller local wine stores may have limited inventory, making it more difficult to find specific wines consistently.
Inconvenience: Local stores typically have fixed hours, and you'll need to get travel to them.
Online Wine Retailers: Pros and Cons
Pros: 
Extensive selection: Online wine retailers often offer a large inventory of wines, including rare and hard-to-find bottles.
Competitive pricing: Online retailers usually have lower overhead costs, resulting in more competitive pricing and frequent sales.
Convenience: Shopping online allows you to browse and compare offerings from multiple retailers, read reviews, and place orders at any time, from anywhere.
Easy access to information: Online platforms often provide detailed descriptions, tasting notes, and ratings for each wine, making it easier to research and make informed decisions.
Delivery options: Online wine retailers can ship your purchases directly to your doorstep or a designated pick-up location.
Cons: 
Shipping costs: Purchasing wine online may incur additional shipping costs, particularly for heavier or larger orders.
Shipping restrictions: Laws governing the sale and shipment of alcohol vary by state and country, limiting your options or making shipping more complicated.
No immediate gratification: When purchasing wine online, you'll need to wait for delivery, which can take several days or weeks.
Lack of personal interaction: Online wine shops sometimes lack the social aspect and personalized service that local wine stores provide. The better online stores often have options to call or chat with wine experts who can help you with your selections.
Potential for damaged goods: Shipping wine risks damage or breakage during transit, which may not be an issue when purchasing from a local store.
Types of Wine Buyers and Their Preferences
To better understand whether buying wine online or in-store is the optimal choice, let's explore five specific buyer profiles: 
The Novice: New to the world of wine and eager to learn, this buyer values guidance and recommendations from knowledgeable staff. In this case, a local wine shop with an attentive staff would be the ideal choice to help them navigate their preferences and make educated purchases.
The Collector: With a discerning palate and a focus on acquiring rare or limited-production wines, this buyer may benefit from online and in-store shopping. Online retailers can grant access to hard-to-find bottles, while local wine shops may offer exclusive allocations and personal connections with wineries.
The Bargain Hunter: Always looking for a great deal, this buyer will appreciate the competitive pricing and frequent sales online retailers offer. However, they should also watch for in-store specials and clearance items at local wine shops.
The Social Shopper: For this buyer, wine shopping is a social experience best enjoyed with friends or family. They will likely prefer visiting local wine shops to taste samples, attend events, and connect with fellow wine enthusiasts.
The Convenience Seeker: Valuing ease and efficiency, this buyer will appreciate the convenience of online shopping. The ability to browse and compare offerings from multiple retailers, read reviews, and have their selections delivered to their doorstep makes the online wine-buying experience hard to beat.
Final Recommendations and Advice
Ultimately, buying wine online or in-store depends on individual preferences and priorities. Each buyer profile has unique needs that can be met through different shopping experiences. Wine enthusiasts can ensure an optimal and satisfying wine-buying journey by selecting the right retailer, whether a local wine shop or an online platform. Read about our favorite online wine stores if you want help choosing a store.