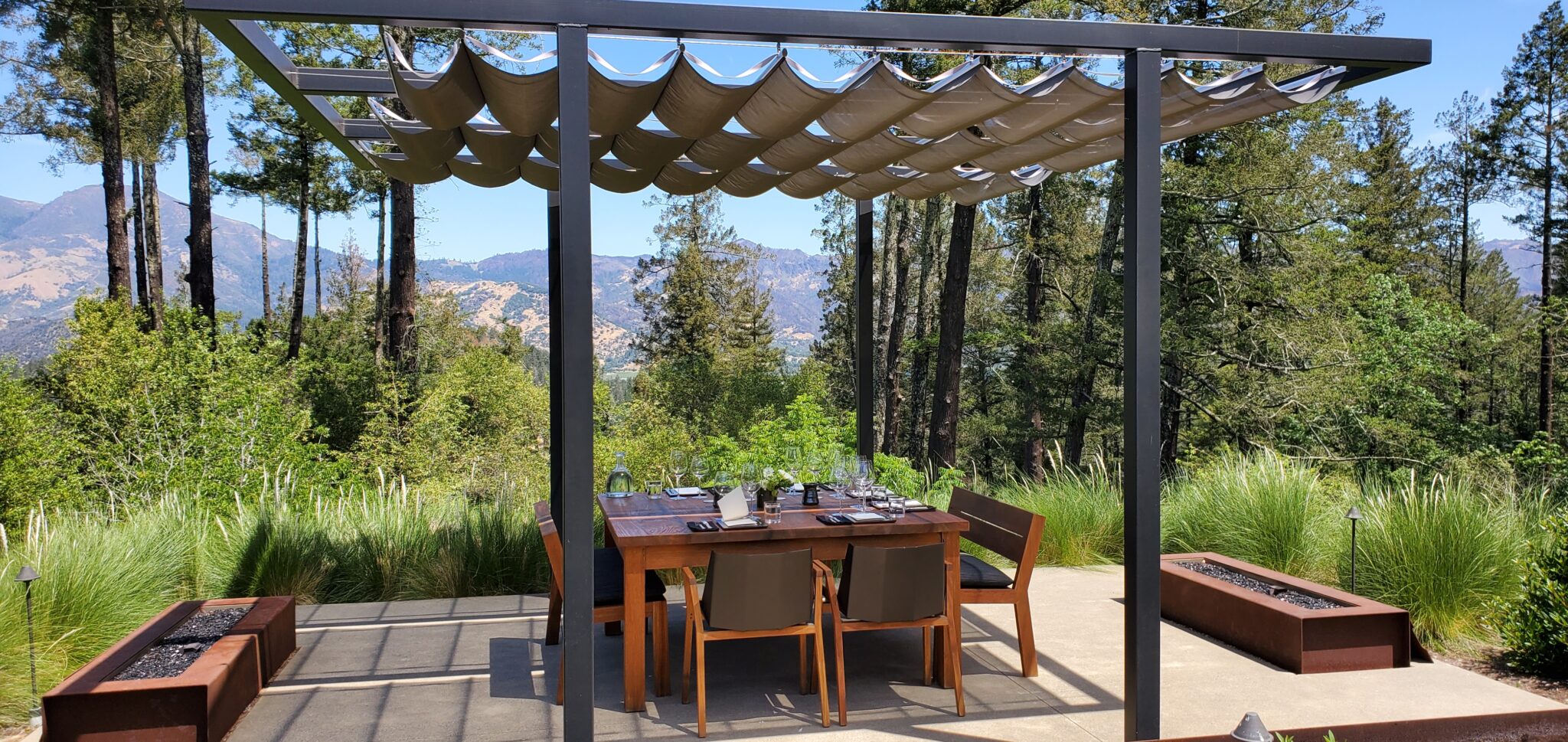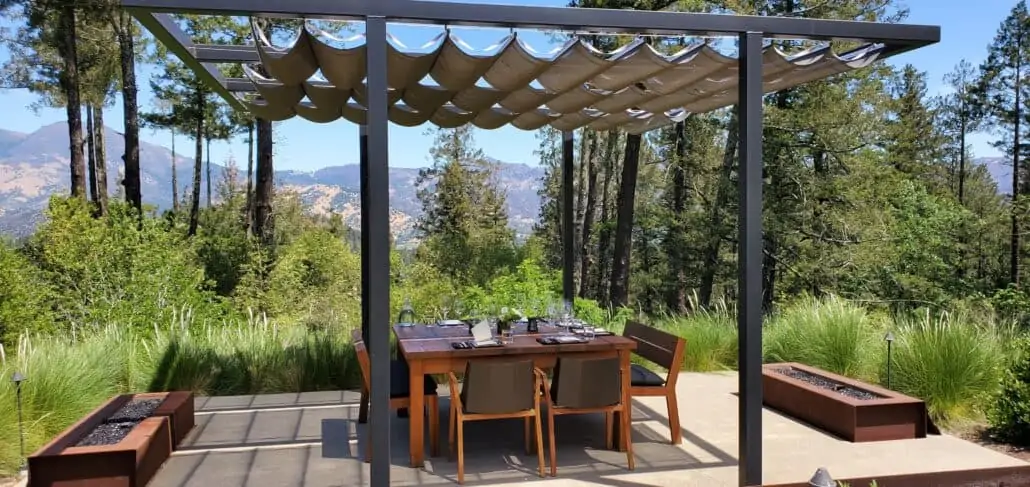 Are you ready to head out on a California wine tasting trip? After more than a year of isolation and people getting vaccinated, life is starting to get back to "normal". Wine regions across California are seeing more and more visitors daily. With this "new normal", what can you expect when planning your trip to wine country? 
Now, on the other side of the pandemic, wineries have reopened and are back to business. With the reopening, some things have changed.
"Covid was the great reset," expressed Rich DeCola, Director of Hospitality and Sales for Bokisch Vineyards in Lodi. "We can do things differently while benefiting the customer and our guests appreciate the changes." These changes are for the better and Heather Lucas of Lucas Winery in Lodi added, "we're finally getting smarter in how we do it."
Prior to the pandemic, California wine tasting experiences were already starting to change. The idea of walking into a tasting room and standing at a bar as someone on the staff juggled pouring wine for multiple people at once was already starting to wane. Instead, wineries were offering "experiences", such as food and wine pairings, barrel tastings, walks in the vineyard, blending sessions, and more to engage visitors and leave a memorable impression. 
California Wine Tasting Post Covid
Most wineries now require reservations, so it is important to plan your California wine tasting trip in advance. Making a reservation is not a new idea as many wineries have been "by appointment only". Betsy Nachbaur of Acorn Winery in Sonoma shared that Acorn "was always by appointment." She added that "many customers are not accustomed to making appointments" but now if you do not plan your visits in advance, you may not be able to casually walk in for a tasting.
Outdoor tasting is not uncommon when in wine country. However, now most tastings take place outdoors with tables spaced apart. Even with a large outdoor space, Tom Hoffman, owner of Heritage Oak in Lodi, used to host inside tastings but said now "we don't know if we will go back to the tasting room." Many wineries have properties that enable them to set up tastings outside, but other wineries have been creative in creating outside space. 
Planning a  wine tasting trip to Lodi, Sonoma, or Napa? Check out what wineries in each of these regions are offering! 
Lodi Wine Tasting Experiences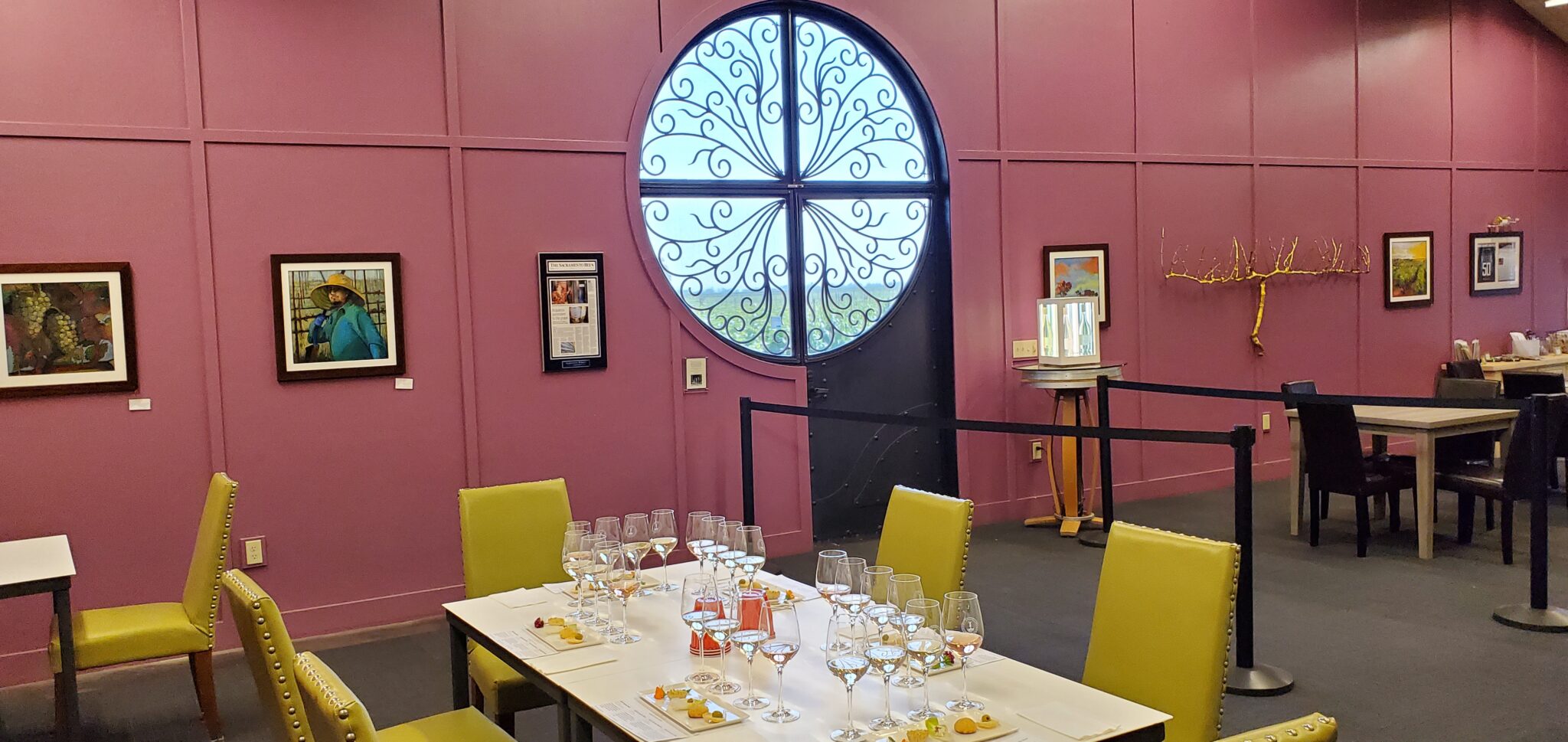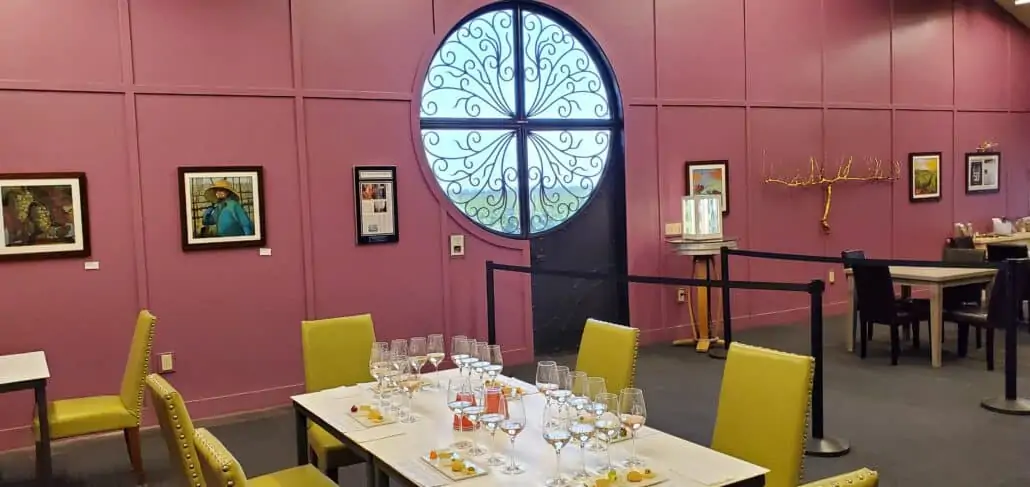 While Lodi is known as a red wine region, Sue and Rodney Tipton are dedicated to producing white wines made from Rhone grape varieties. Acquiesce offers familiar grapes such as Grenache Blanc, Viognier, and Roussanne but also makes Bourboulenc, Picpoul Blanc, Clairette Blanche, and more, all sourced from their 18-acre estate vineyard. Reserve an Elevated Tasting and enjoy four wines with four carefully curated pairings.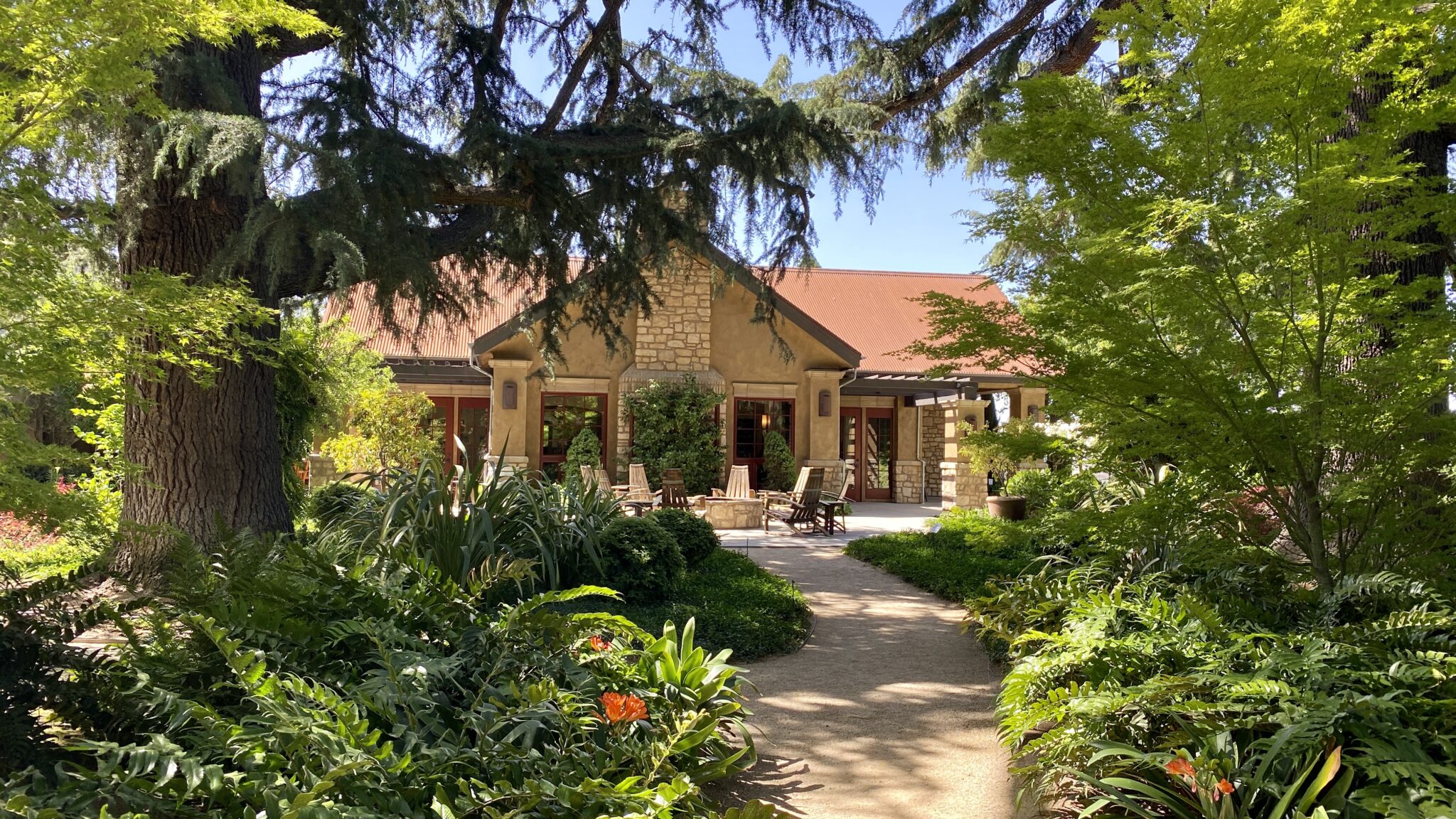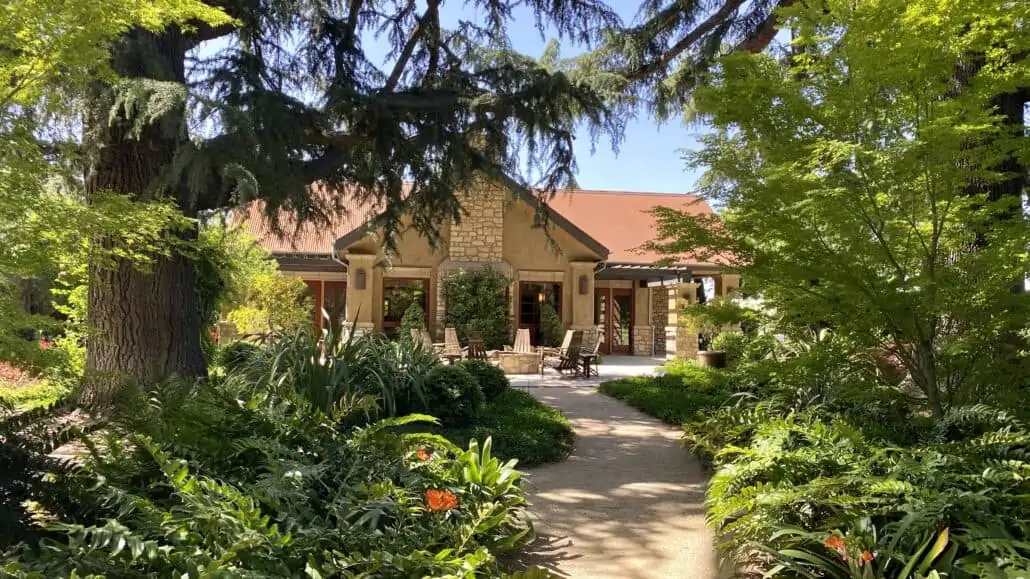 Kyle and Jorja Lerner are 5th generation grape growers who began making wine in 2008. While their tasting room is large and spacious, sitting outside in the beautiful garden for a tasting of their delicious Chardonnays, Albariño, and Zinfandels sourced from vineyards dating back to 1907 is sophisticated and relaxing.  
Owners Lisa and John Gash started making wine in 2010 and opened Prie Winery in 2015. At Prie Winery, they focus on small lot single vineyard designates and let their "geek shine" through a variety of incredible wines they make including Grenache, Counoise, Picpoul Blanc, Carignane, Cabernet Franc, Barbera, Dornfelder, Mencia, and more. With lots of outdoor space, they have seating with views of the vineyards.  
Located across the street from Prie Winery, the Felten Family has been growing grapes since 1890. Steve Felton is the 5th generation, and his daughter Farrah Felten is the 6th generation. They started making wine in 2000 and have a large beautiful outdoor area that they only started utilizing recently. With no intention of returning to the tasting room, the outdoor area has tables spaced out for parties of up to 6 people. Dogs are welcome and bring a picnic lunch as well to enjoy a flight of wine served on a pre-poured board.   
Located in downtown Lodi, Jeremy Wine Co, started in 1994, has a charming storefront. But, through the tasting room is a surprisingly large outdoor courtyard where one can relax while enjoying a glass or bottle of Zinfandel, Barbera, Petit Verdot, Grenache, or more. They offer light "snack packs" but you can bring your own food as well.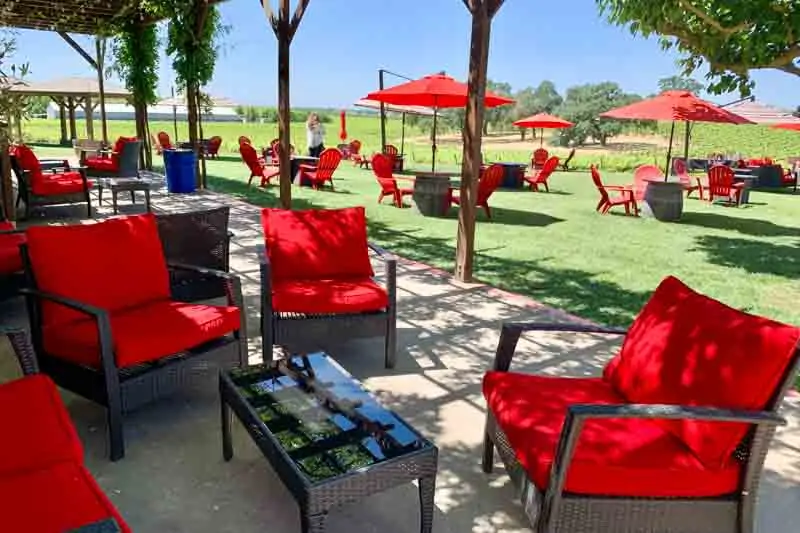 Specializing in Spanish varieties, Liz and Markus Boksich established their winery in the early 2000s. Enjoy a wine tasting on the lawn or enjoy a picnic in the vineyard. Enjoy a glass of Albariño, Tempranillo, or Garnacha and pair it with Spanish cheeses and crackers.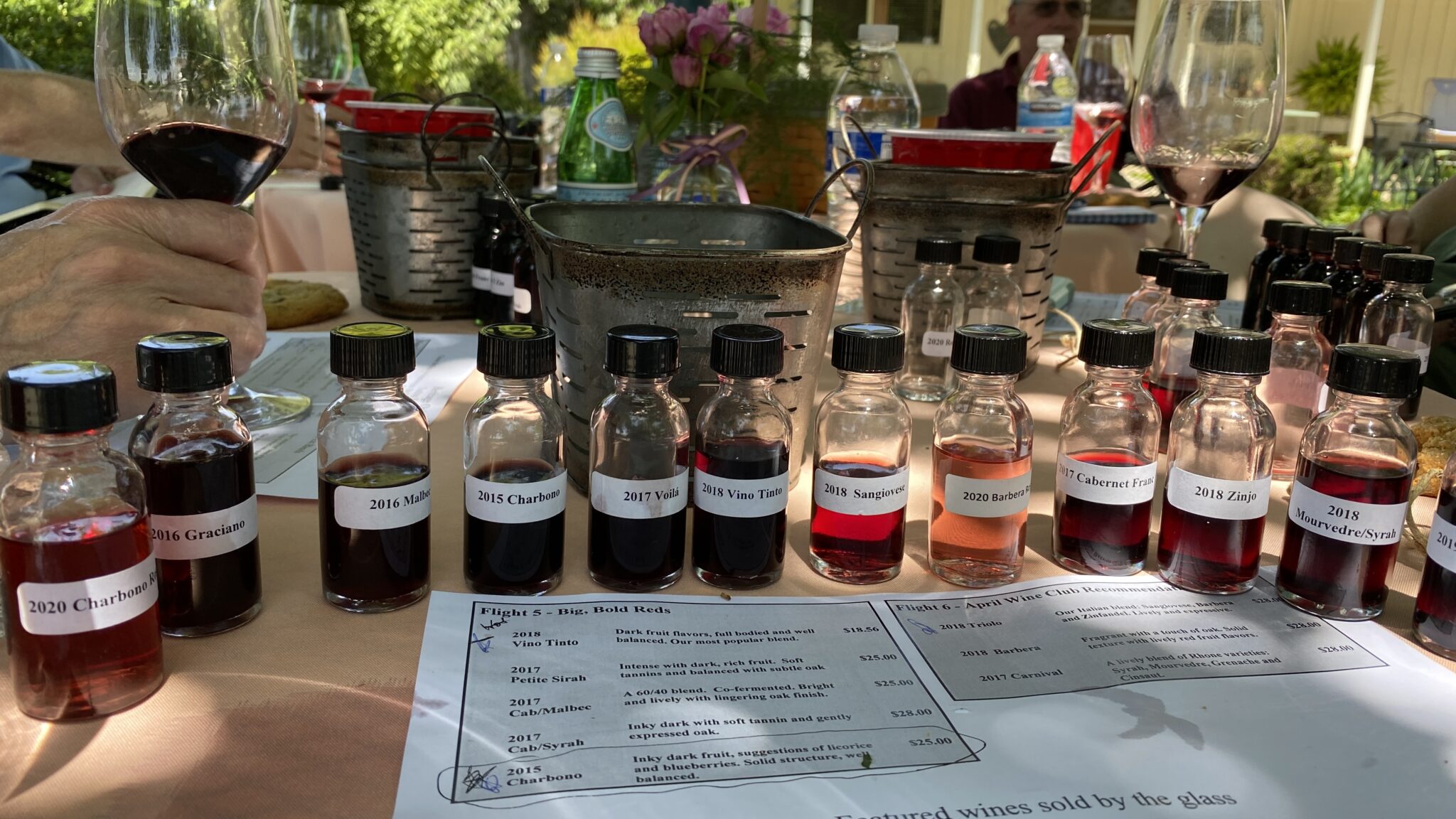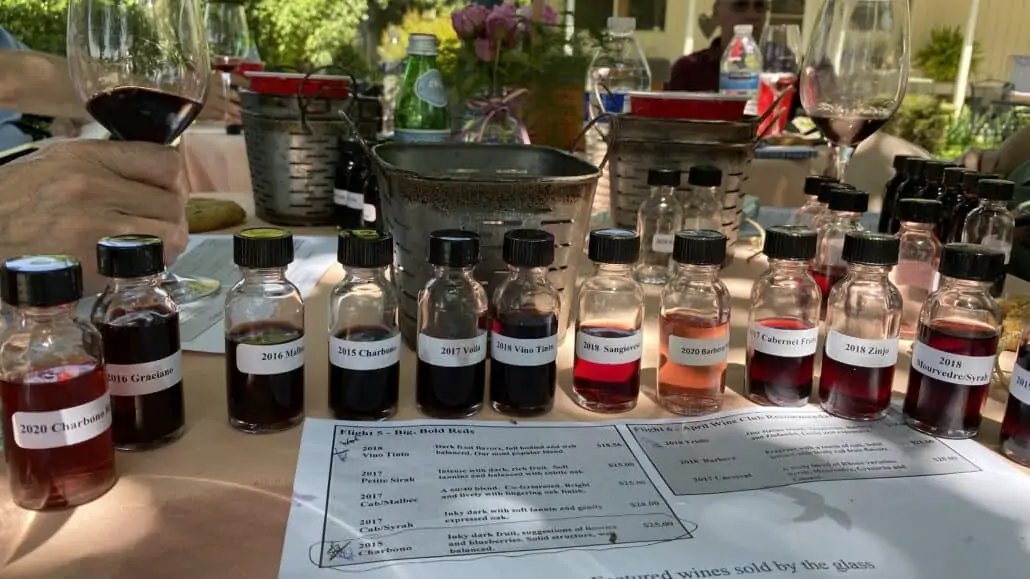 The wine tasting at Heritage Oak is set in a quiet shaded garden full of flowers. Owner Tom and Carmela Hoffman make a large selection of wines so there is something to please everyone at this memorable California wine tasting. Wine flights are offered, and the wines are served in 2oz glass bottles for you to pour in your glass at your own pace. And do not be surprised if you hear music as Tom plays the piano from inside the tasting room that floats through the outside air.  
Established in 1994, owner Chuck and Betty Ann Spenker not only make wine from their estate vineyard, but they also have a goat dairy, producing 10 different kinds of cheese. At Spenker Family Farm, you can enjoy a flight of wine paired with cheeses while sitting outside under the sycamore trees.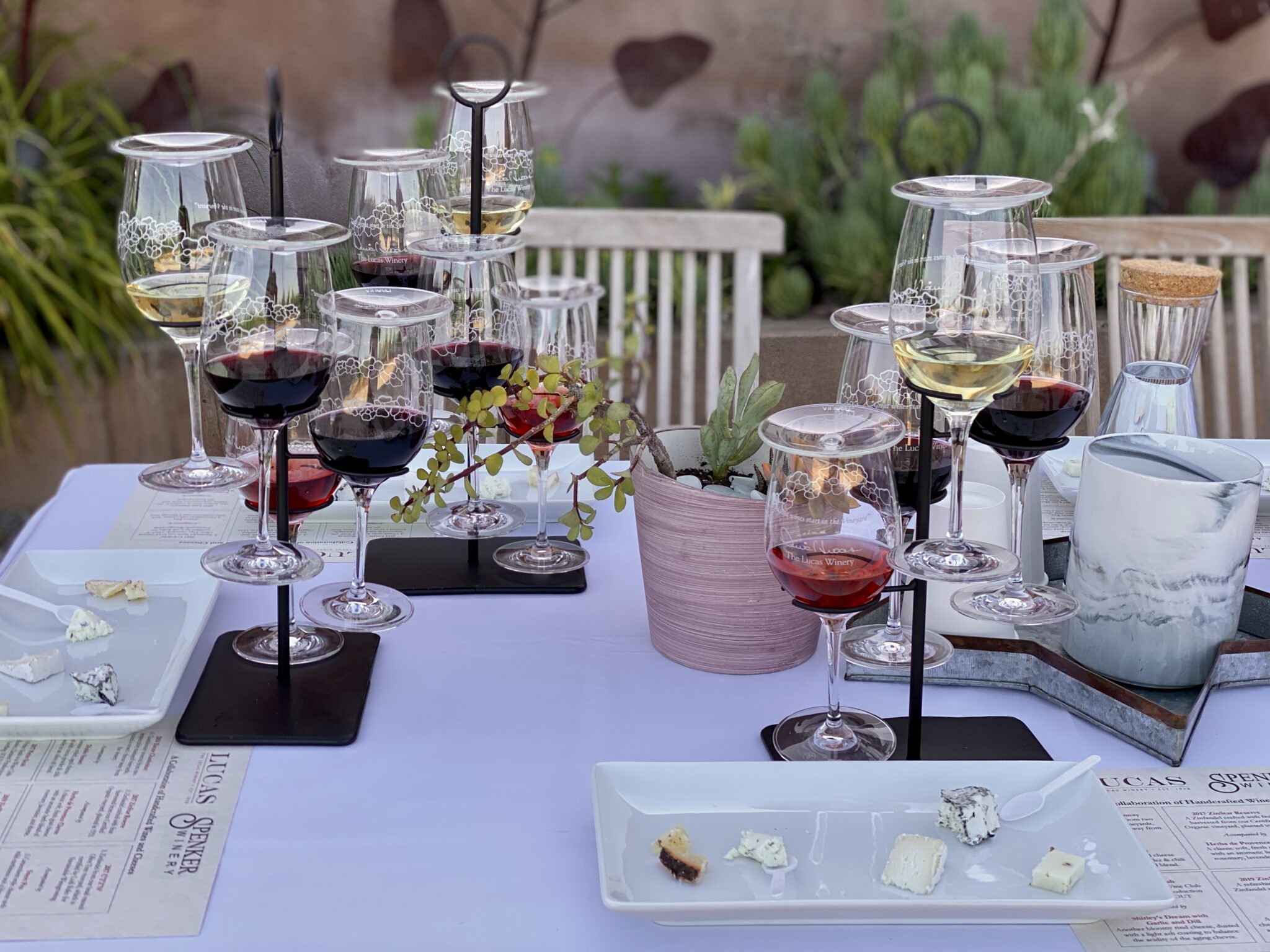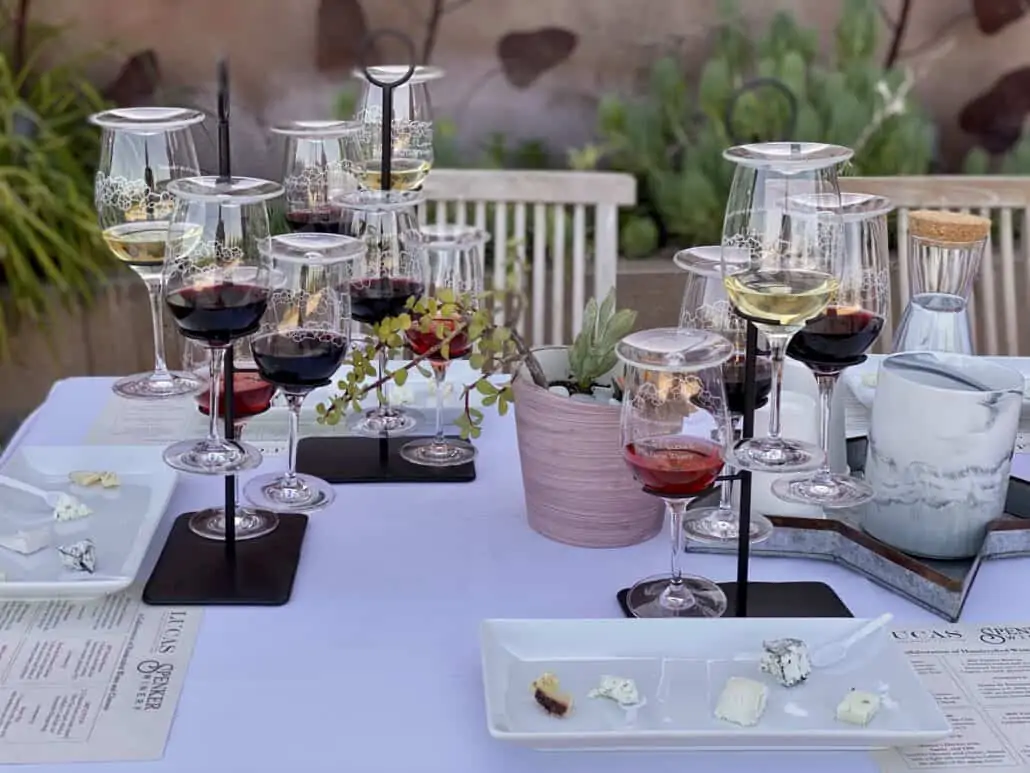 One of the first small wineries in Lodi, Heather and David Lucas started Lucas Winery after a career in the wine industry. They moved their tastings outside onto the patio where the breeze coming from the Delta River keeps things cool. Wine flights are poured and served in a tower that holds each glass. 
Sonoma Wine Tasting
Betsy and Bill Nachbaur established Acorn winery in 1990. What is unique about the 32-acre Alegría Vineyard is that there are 75 different grape varieties grown on the property which are harvested as field blends, a standard practice done in the 1800s. A rustic, casual setting, enjoy a tasting of ACORN wines led by Betsy. Wines are poured in individual carafes and each guest is presented with an ACORN logo GoVino glass during this fun California wine tasting. And, if you want to do more than look at the vineyard, Bill leads tours and can point out all 75 varieties to you!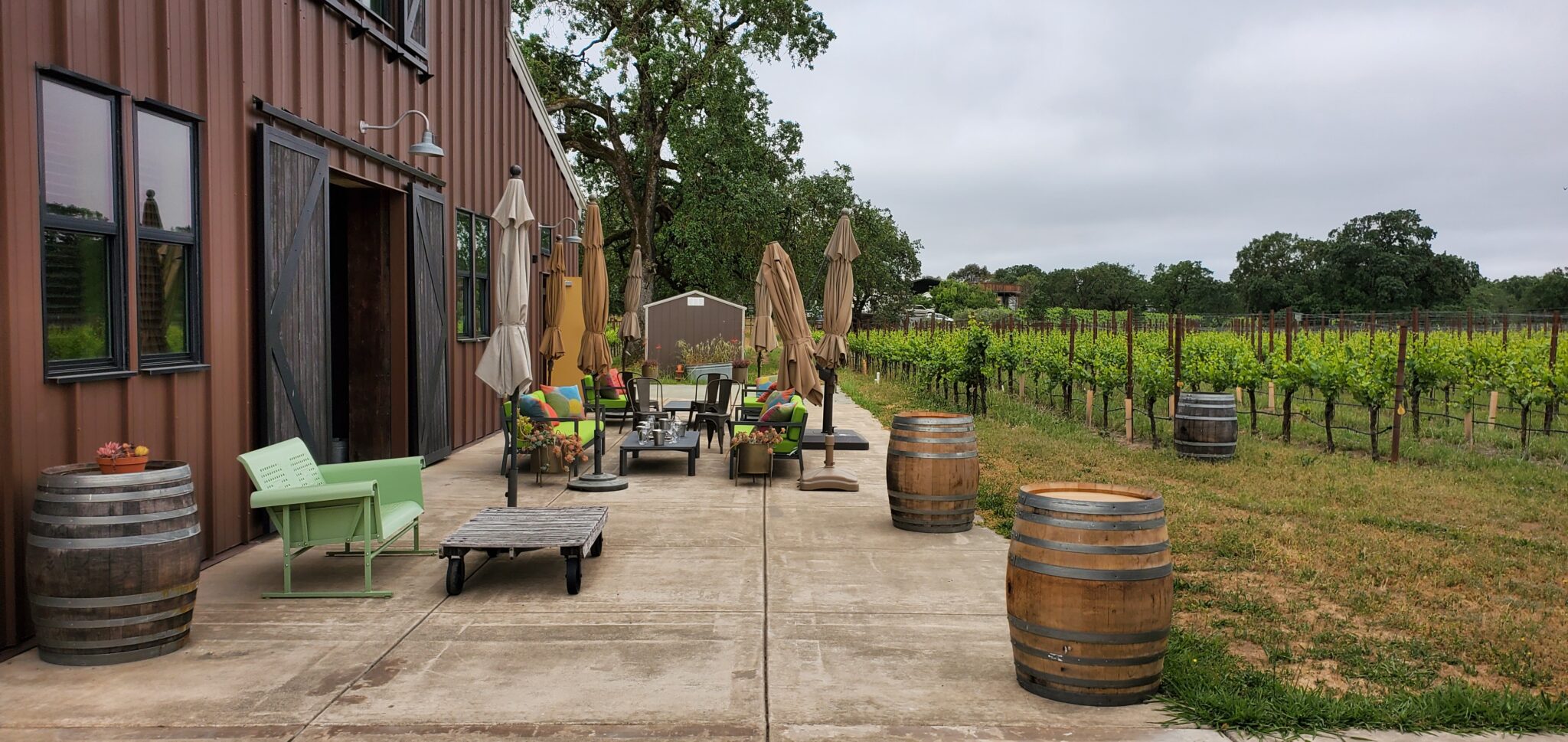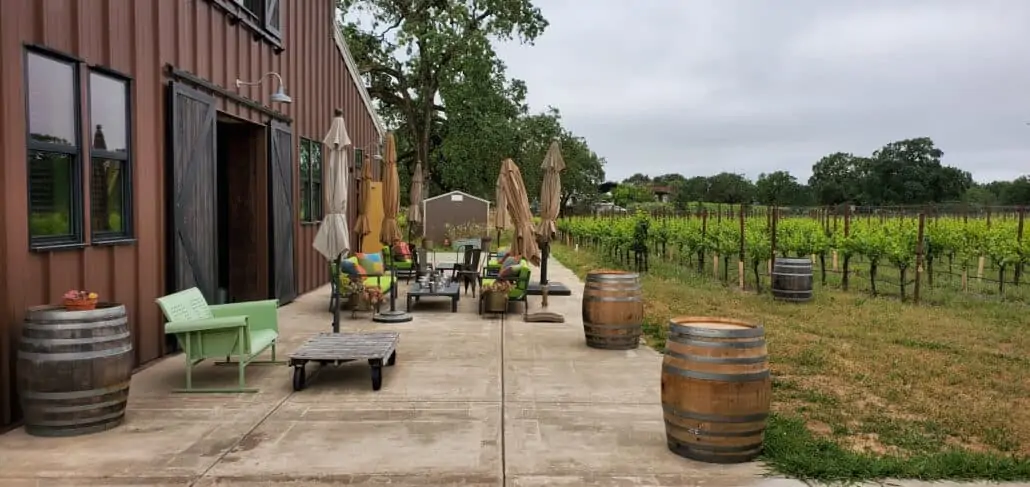 A small, family-owned winery in the Russian River Valley, Inman Family wines has always offered outdoor tastings on the patio overlooking their Olivet Grange Vineyard. Enjoy the small lots of wine made from the sustainably grown Pinot Noir, Pinot Gris, and Chardonnay grapes that are just in front of you. A private tasting with winemaker Kathleen Inman can also be arranged. 
Known as the "master of small lots", William Allen will make 15 different wines each vintage. Sourcing from organically farmed vineyards, cool climates, and old vines from Yolo County, Mendocino, Dry Creek Valley, Russian River, and Lodi, what is fun about the wines are the lesser-known grape varieties you will taste. Tastings can be scheduled at the Windsor warehouse winery, as well as vineyard tastings and farm tours. 
After tasting a 1994 Sagrantino di Montefalco, Ridgely Evers knew he wanted to plant that grape and make wine. He purchased his property in 1993 and today his 18 acres of vines are planted exclusively to Italian varieties. A California wine tasting visit to DaVero includes a tour around the property, exploring the estate's vineyards and gardens while learning about biodynamic farming followed by a tasting in a serene private outdoor area.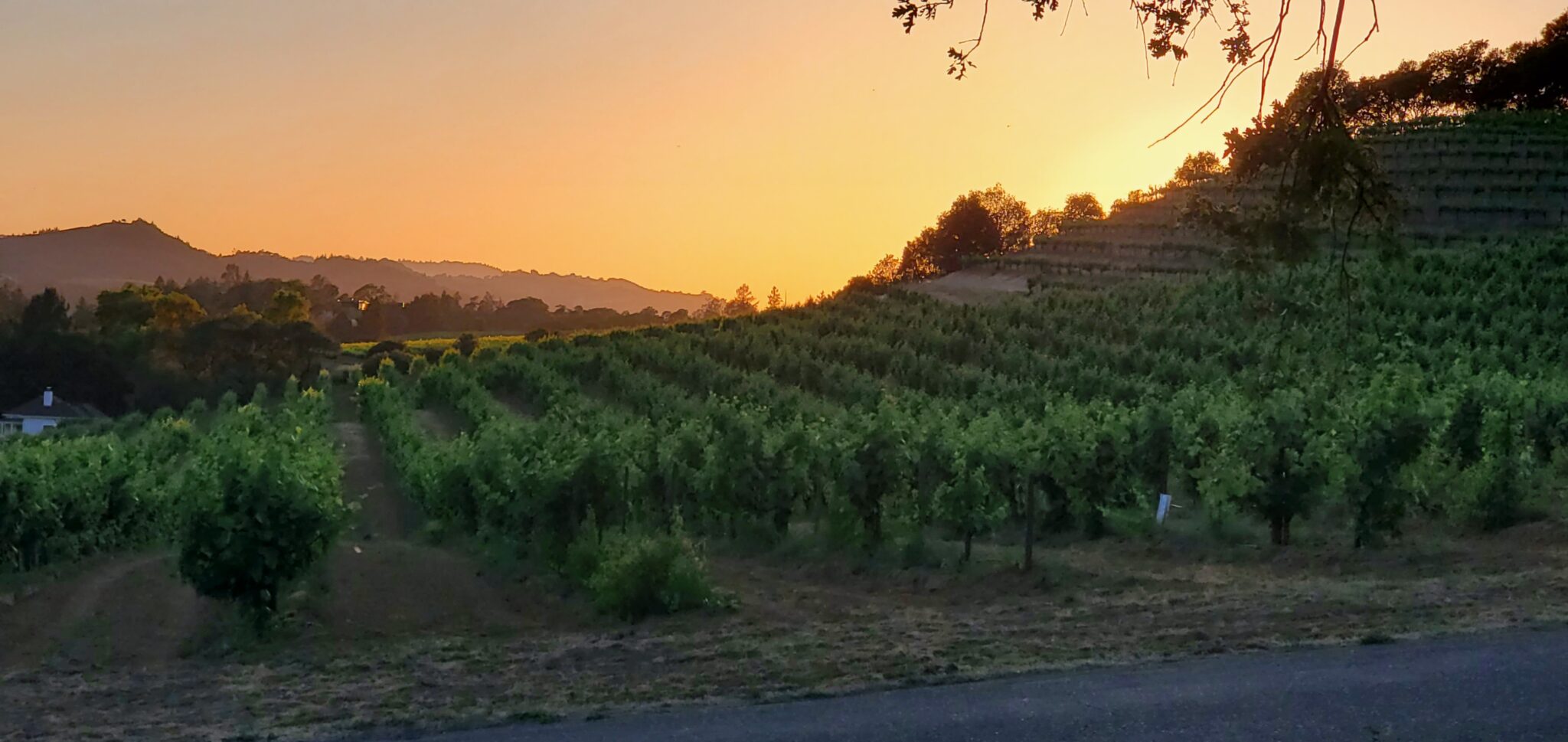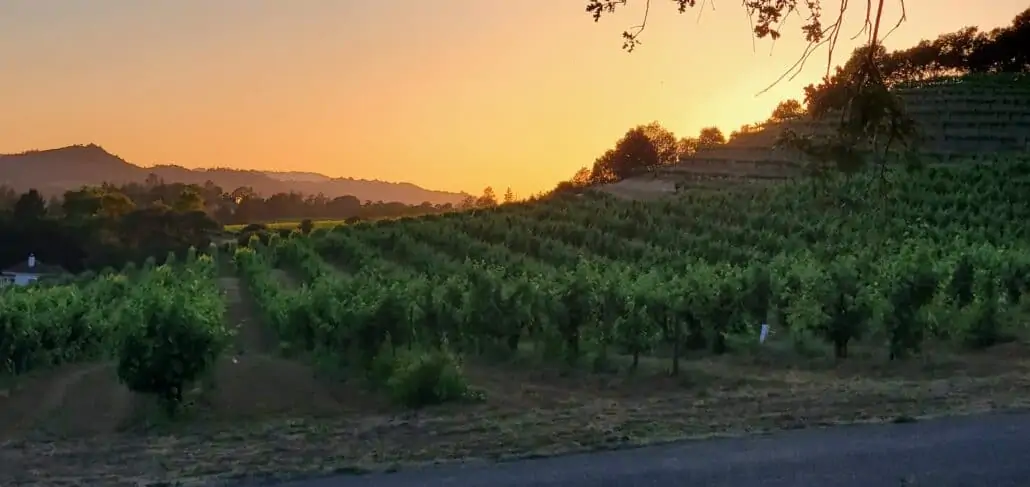 The Pedroncelli family has been making wine in the Dry Creek for over 90 years and they were the first to open a tasting room in the Dry Creek Valley. Flights of Cabernet Sauvignon and Cabernet Franc or Zinfandel and Petite Sirah can be ordered online in advance and then enjoyed on the covered deck, guided by one of the friendly staff.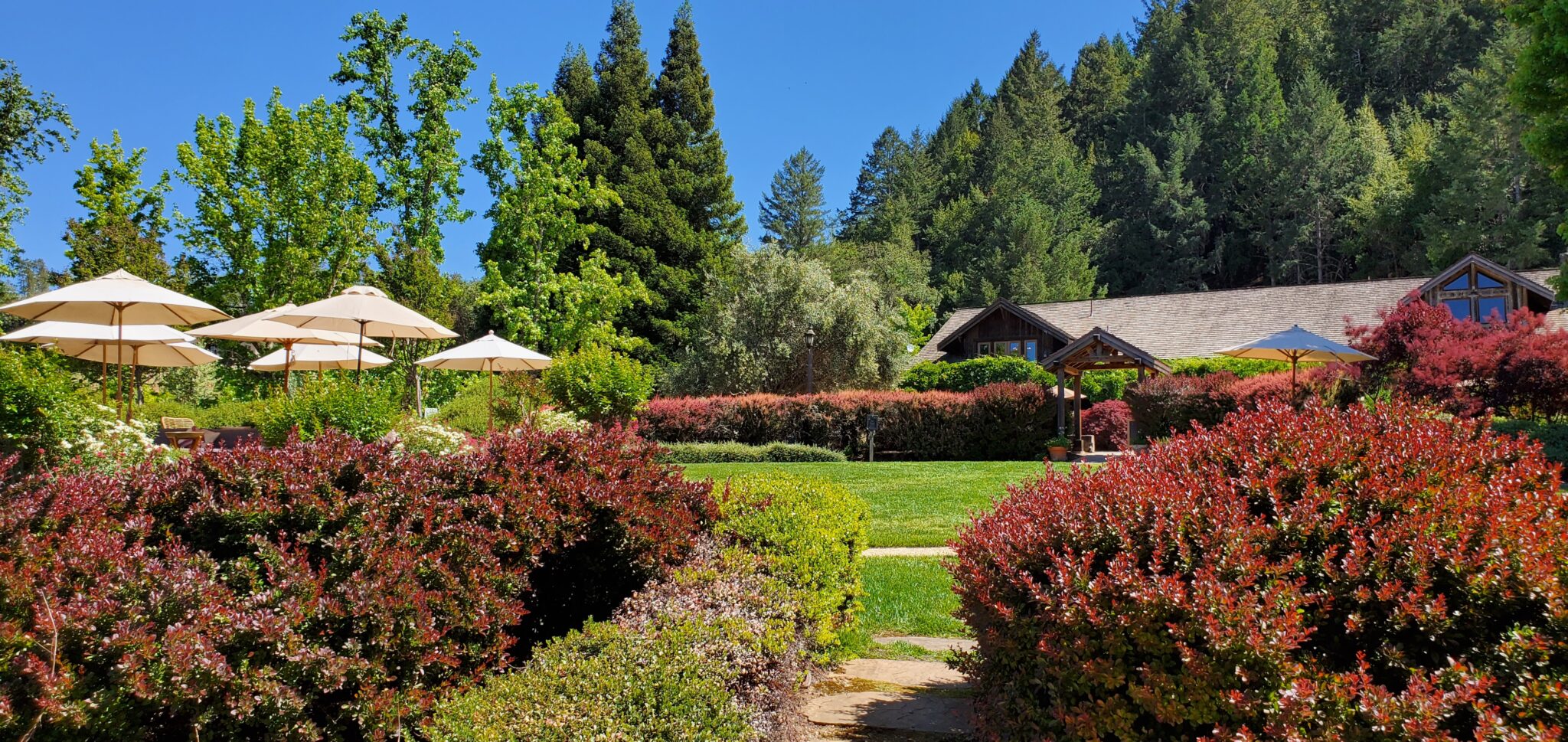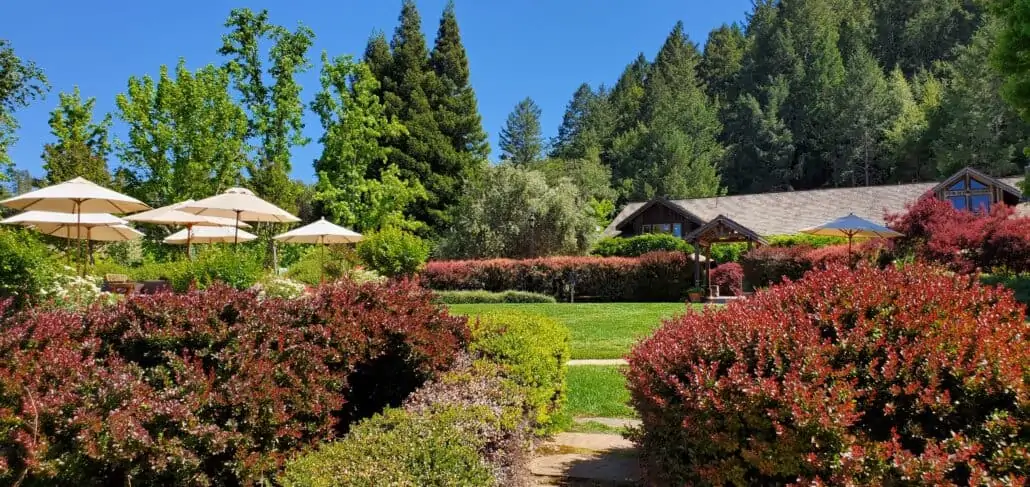 Tucked among redwood forested hills just west of Dry Creek, Lambert Bridge offers an idyllic setting for a wine tasting. Sit on the patio for a socially distanced outdoor tasting experience featuring a flight of wine accompanied by a local cheese and charcuterie plate or reserve a picnic table in our garden which includes a curated picnic basket filled with local cheese, charcuterie, and other provisions to enjoy. Purchase a bottle of Lambert Bridge wine to enjoy while in the gardens.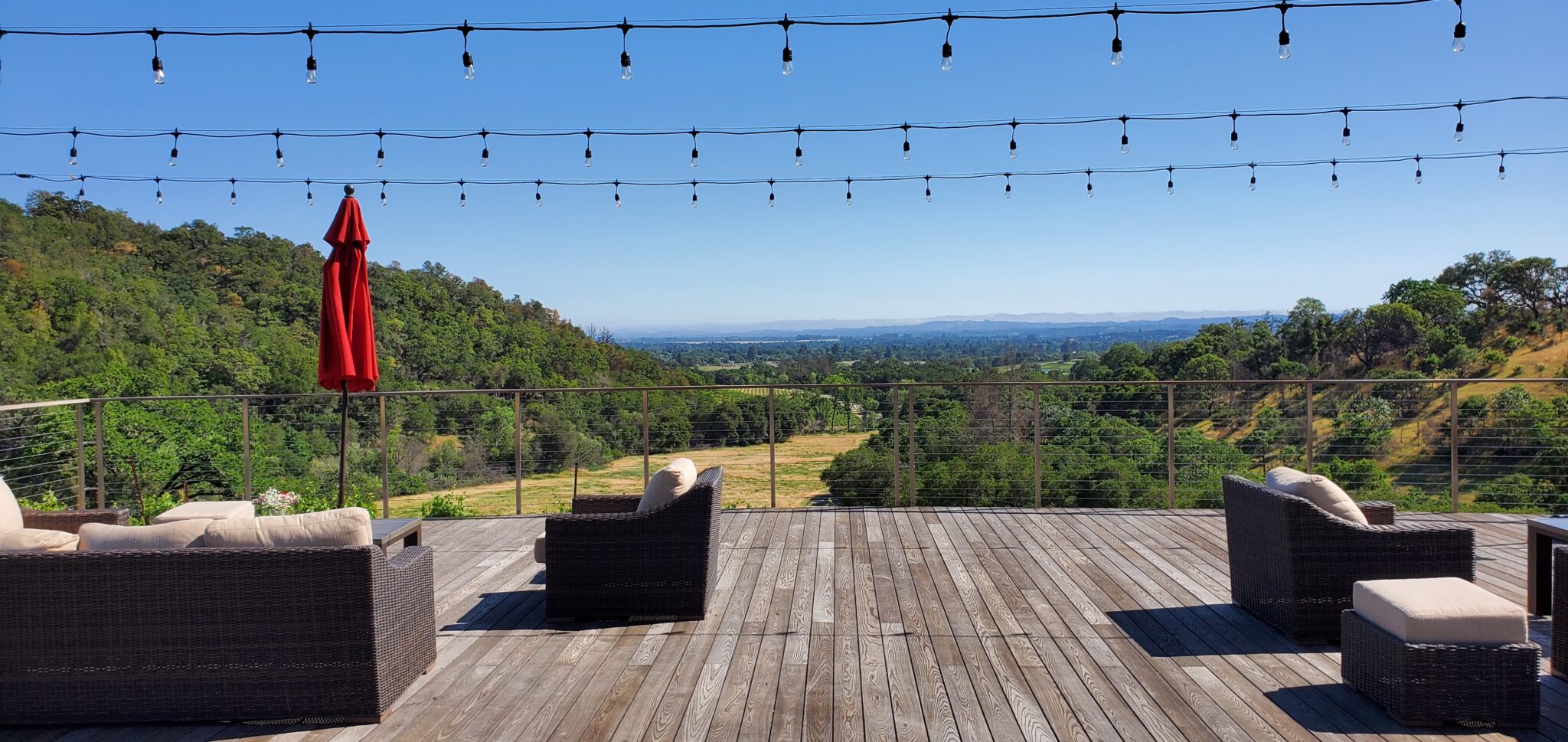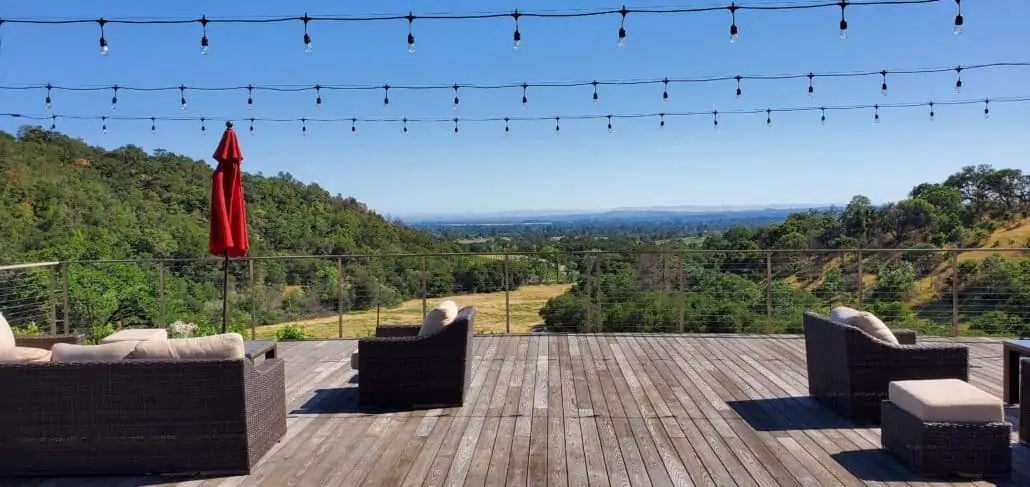 For some of the most breathtaking views, head to Notre Vue Estate Winery. Sitting on 710 acres, including 350 acres of protected open space land, Notre Vue is located within two different appellations: Russian River Valley and Chalk Hill. From lakeside pavilions to the terrace deck, Notre Vue offers numerous locations to enjoy a tasting. You can also enjoy a lakeside lunch with a flight of estate wines with gourmet sandwiches and salad.  
Napa Wine Tasting
Specializing in Cabernet Franc and Chenin Blanc, Lang & Reed is a family-owned winery established in 1993 by John and Tracey Skupny. The Spring House is their new tasting room in downtown St. Helena. Built in 1902 by Battista and Sabina Salmina, a Swiss-Italian family, the space is modern but has a warm and inviting feel. Schedule a tasting and enjoy time with a Skupny family member as they walk you through the 25-year history of Lang & Reed Napa Valley.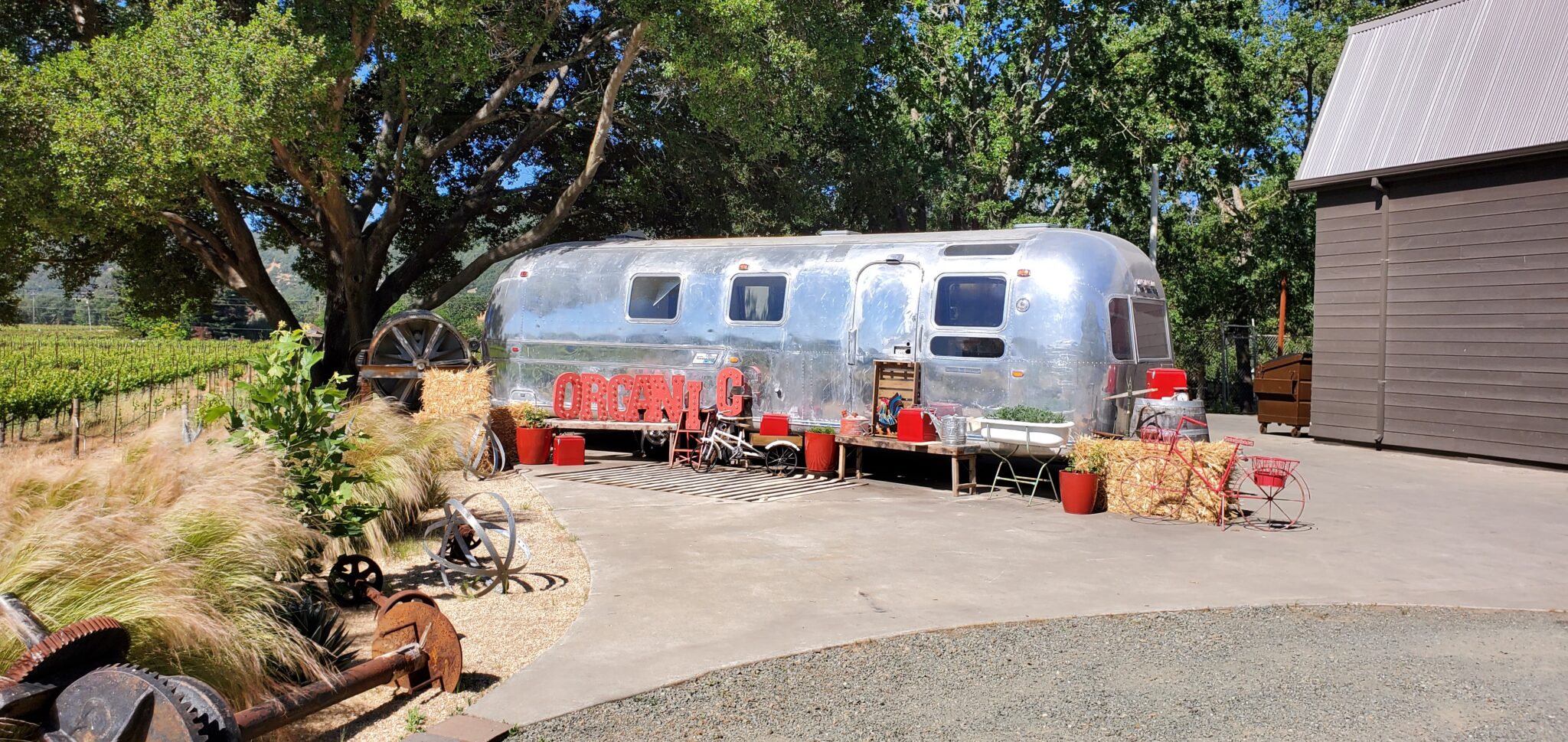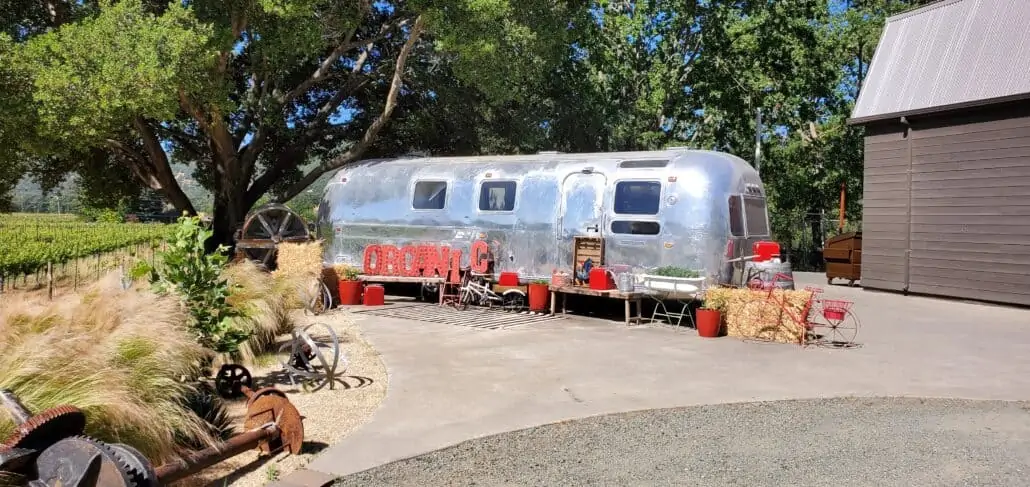 The Hoopes family has a long history of grape growing in Napa Valley. Lindsay Hoopes took over for her father in 2012 with the goal of sharing the story of the agriculture side of Napa. A visit to Oasis by Hoopes includes seeing the regenerative farm and animal sanctuary while relaxing in the garden and enjoying the wines.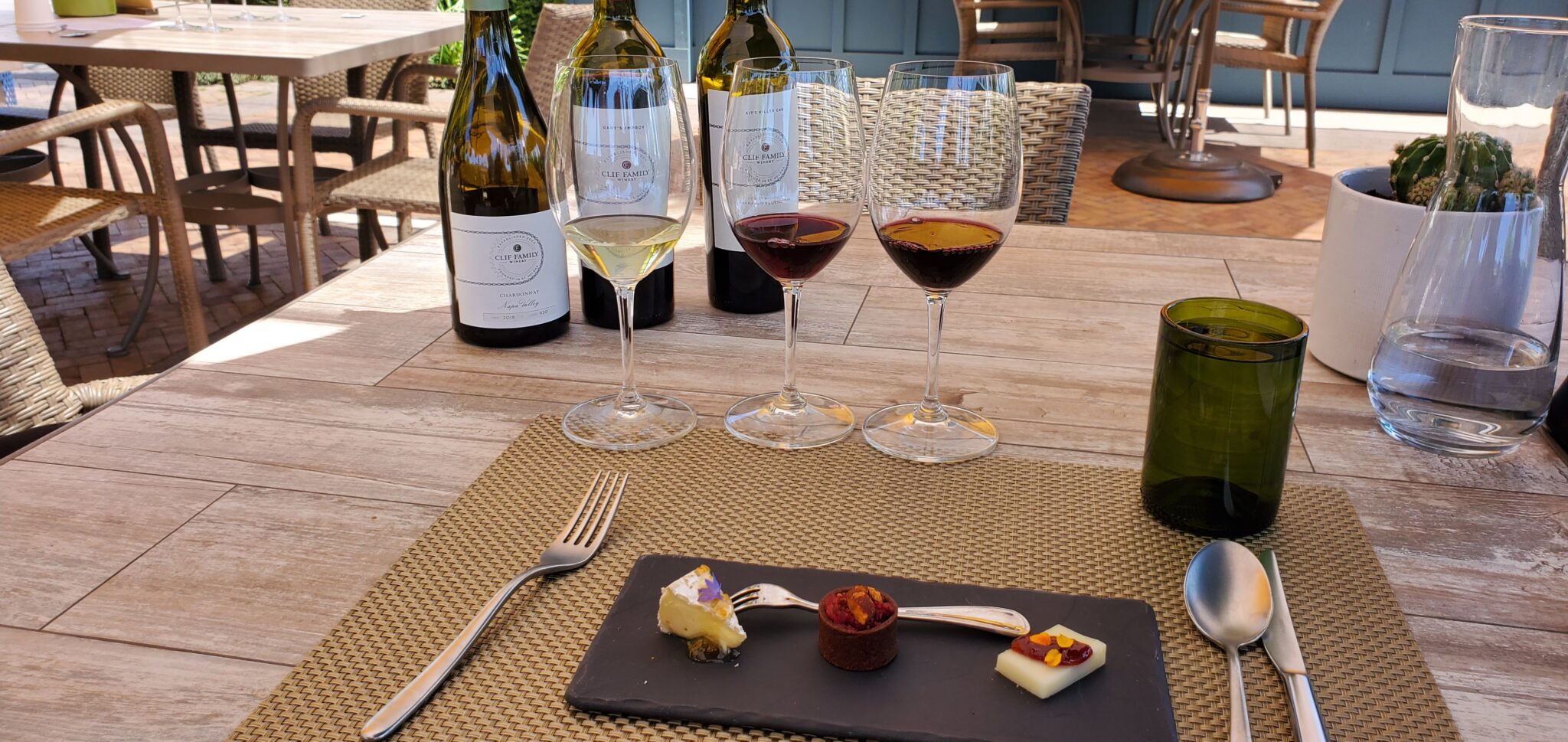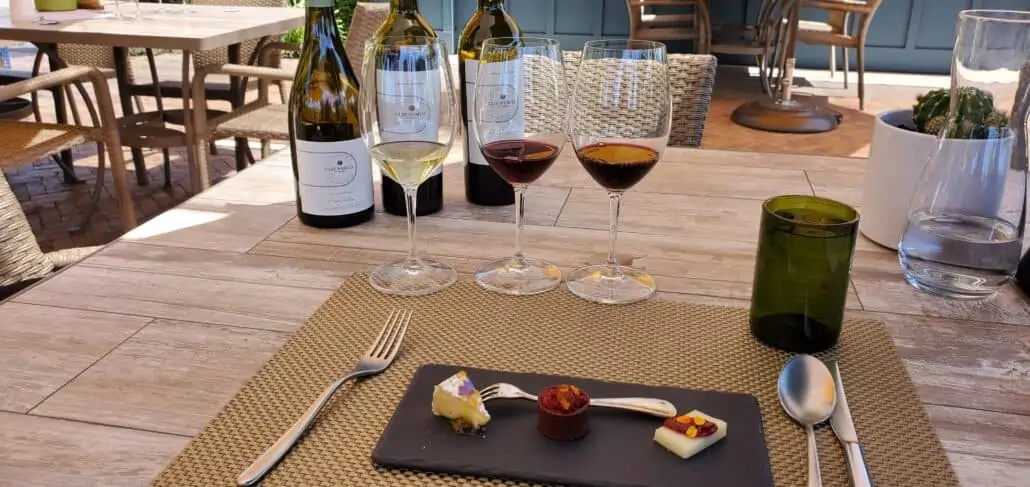 The Clif Family tasting room is located in St. Helena and has a lovely outdoor patio. Enjoy a tasting of wines while enjoying food from the Bruschetteria Food Truck which serves a seasonal menu of bruschetta, rotisserie chicken, farm-fresh salads, and sides with seasonal ingredients sourced from the Clif Family Farm. Inside the tasting room, in addition to wine, you can also purchase handcrafted artisan foods made with organic ingredients sourced from the Clif Family Farm. 
Located in Yountville, the Priest Ranch winery has both indoor and outdoor seating and offers pairing with specialty cheese and charcuterie with the wines. For a bit more fun and adventure, try a tasting of the sparkling wines paired with caviar or try a bacon and wine pairing. A member of the team can guide you on how a specific wine's characteristics can be enhanced by the proper food selection and the wonderful interplay between fine wine and cuisine. 
In collaboration with Ralph Lauren Home Collection, as well as several renowned artists and galleries, the Silver Trident Tasting Home in Yountville feels like a private home. Each room is arranged for private tastings that begin with a glass of Rosé of Pinot Noir followed by either the "perfect pairings" with small bites or the "potato chip extravaganza" in which four wines are paired with four different flavors of potato chips. And if any of the décor catches your eye during the tasting, it is all for sale! 
Mi Sueño is the story of Rolando and Lorena Herrera and a story of the American dream. You can learn about their dream and taste the wines at the tasting room at The Village at Vista Collina in Napa. But you can also book a tasting at the winery where an intimate lounge has been set up in a corner of the barrel room in the warehouse. Here you can taste a selection of Mi Sueño wines, or you can select a Cabernet Terroir Tasting. 
Anarchist Wine Co likes to break all the rules by blending grape varieties together that are not usually together. Enjoy tasting wines with fun names like Rosé Against The Machine, Rage Against the Machine, Conspiracy Theory, The Anarchist, and 15 Minutes of Fame at their tasting room at The Village at Vista Collina which offers an expansive 16,000-square-foot event lawn for outdoor service.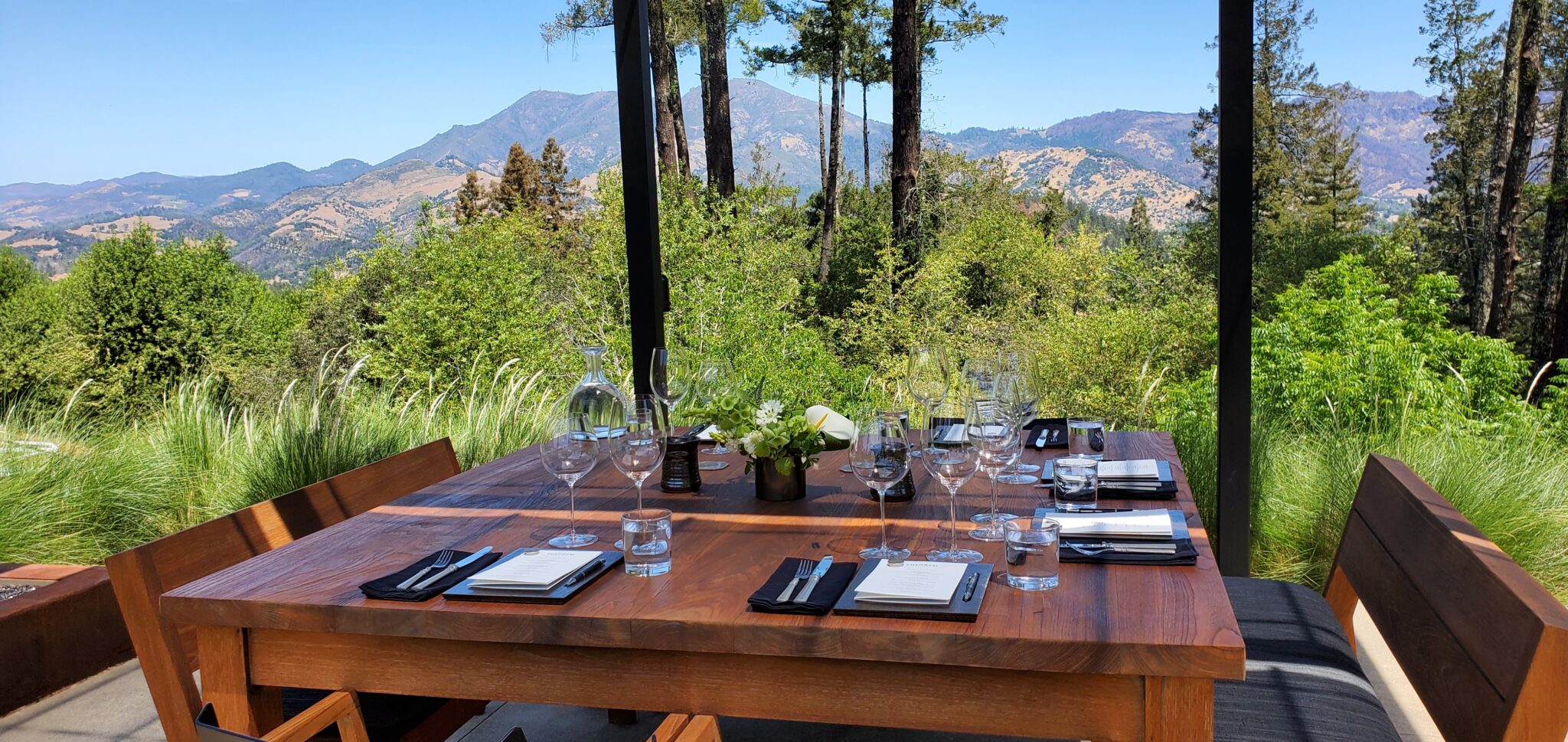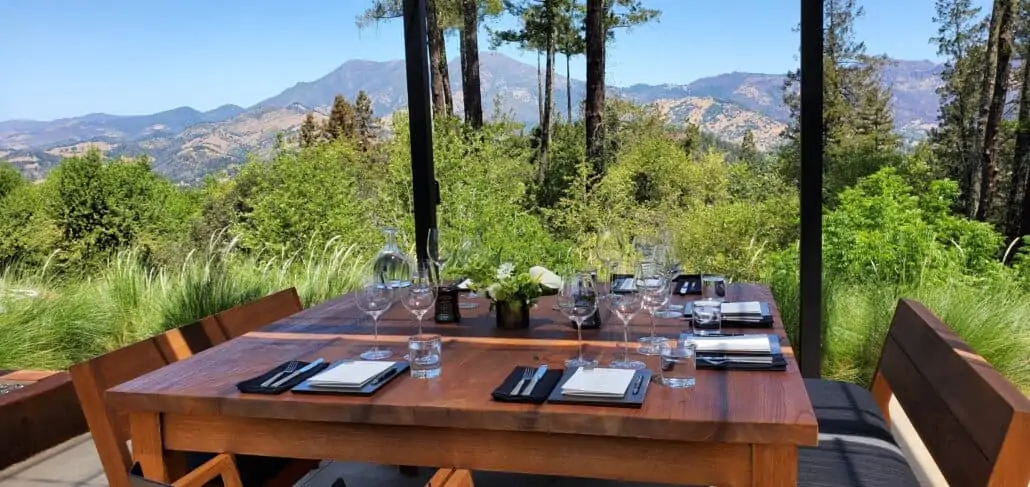 Sitting midway on the northern slope of Diamond Mountain in Calistoga, Theorum Vineyards offers stunning views as you enjoy a singular experience. When you book your reservation, you will be the only party on the property and will enjoy panoramic views and gardens as you enjoy the wines.  
Tips for California Wine Tasting in the New Normal
Plan ahead. Make your reservations in advance in order to guarantee a tasting. 

Keep your masks on. Masks are required until you are sitting at your table for the tasting. You will find all winery staff are masked and taking the utmost precautions. 

Relax and enjoy. Experiential tastings take time. You will not be rushing through a tasting and can sit back and relax as you taste through wines and learn about the winery. At a minimum, allocate an hour at a winery.
About the author:
Allison Levine is the owner of Please The Palate, a boutique marketing and event-planning agency. Allison is Level 3 WSET Certified from the Wine & Spirits Education Trust and is certified as an Italian Wine Specialist from the North American Sommelier Association. She also has a Master's Degree in International Communications with a focus on cross-cultural training from the American University School of International Service. As a freelance writer, she contributes to numerous publications, including California Winery Advisor and the Napa Valley Register, while eating and drinking her way around the world. She is also the host of the Wine Soundtrack podcast. You can find additional content on her blog at Please The Palate; Twitter and Instagram @plsthepalate; Facebook: Please The Palate