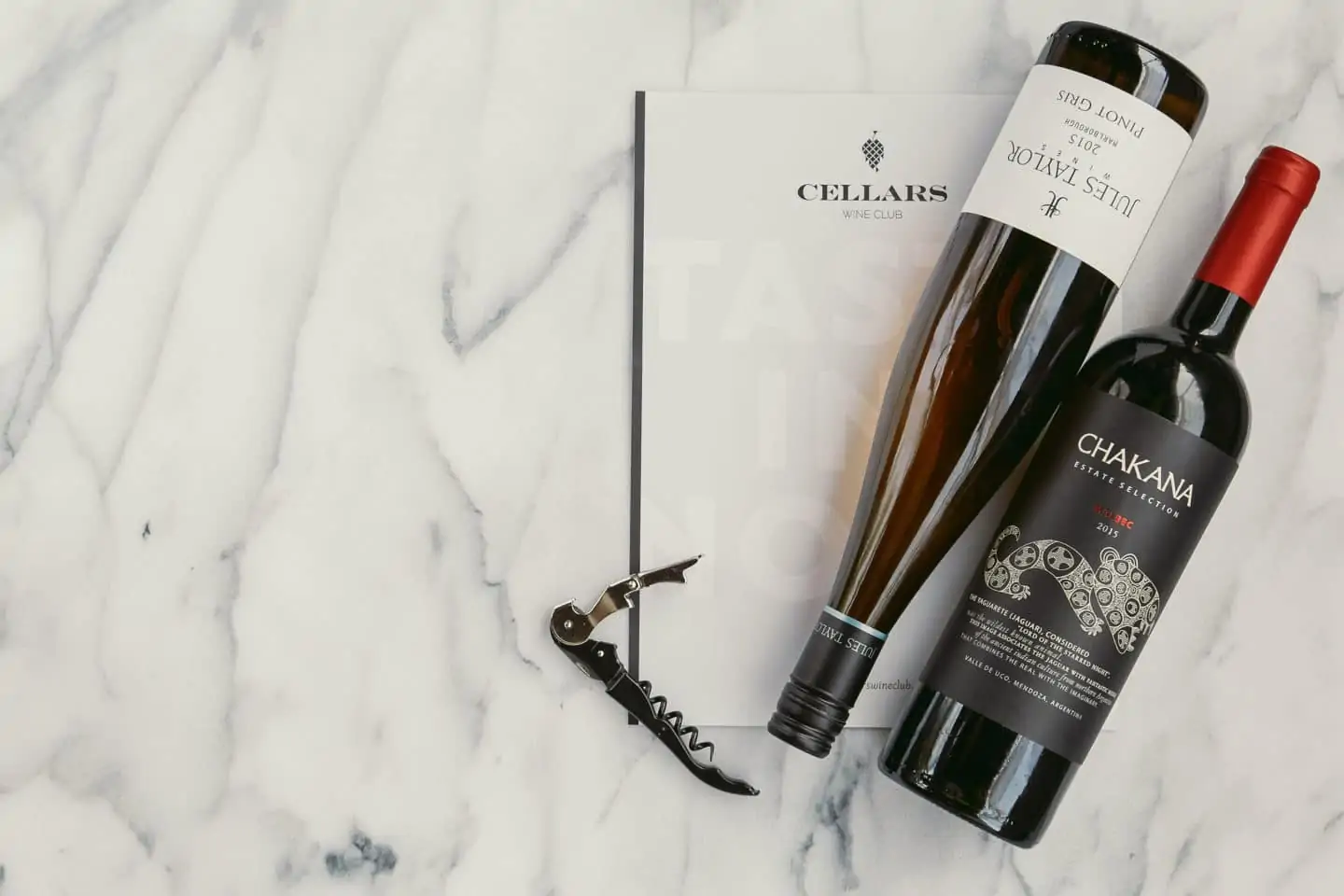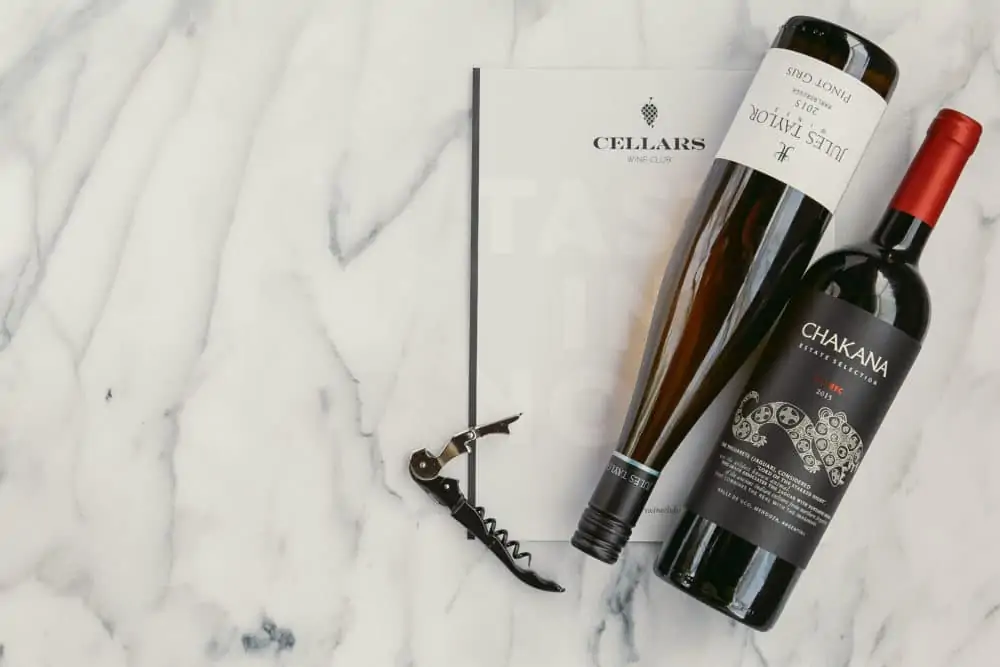 Cellars Wine Club | Overview
The first decision we had to make when writing our Cellars Wine Club review was which "club" to join. Cellars offers 12 different wine club options. The clubs range from a Single Bottle Club to a 90+ pt case club. There are plenty of options in between.
Cellars Wine Club was founded by a husband and wife team. Mark Ihrig owned a retail wine shop in Washington State's wine country when he met his wife Holly. They decided to translate the store's success into an online venture. This was in the early days of the internet, so there were plenty of challenges getting started. Fortunately, the Ihrig's stuck it out. Now the Cellars Wine Club is one of our favorite online wine clubs.
The club is a traditional "wine of the month" style club. These types of clubs depend on a few things to be successful.
First, they must be run by talented "wine pickers". You are depending on them to find great wines.
Second, they need to have great relationships with the wine producers. In order to get consistent access to high-quality wines at the best prices, you need stable relationships with great wineries.
Third, you need to have excellent customer service. It's impossible to send the right wines to every member every time. Great wine clubs separate themselves by dealing with the times they sent the "wrong wine".
Based on our Cellars Wine Club review, we feel they tick each of these boxes.
Heads up: Our posts may contain affiliate links. If you click through and purchase we receive a small fee. That helps us keep the lights on! Thanks.
Cellars Wine Club Review | Pricing
As we said above, Cellars Wine Club offers 12 different options to choose from. They have a wide range of prices as a result.
At $29 per shipment, the most inexpensive option is the Single Bottle Club. This is a monthly shipment of one bottle of either white or red wine. We like this option for a wine club gift. You will not overwhelm the person you are buying for.
For $42 per shipment, the Premium Club is their most standard "wine of the month" club. You receive two bottles a month. The default setting for this club is one white and one red, but you can customize your subscription to only red or only white wine.
Now we get into some really fun options. These are specialized clubs that will appeal to you if you like wines from specific regions or like certain wine styles. These are all two bottle clubs unless noted otherwise.
Cellars International Wine Club - 49/month
Cellars Sweet Wine Club - 49/month
Cellars West Coast Wine Club - 49/month
Cellars Sparkling Wine Club - 55/month
Cellars Red Wine Trio - 59/month (3 bottles)
Cellars Natural Wine Club - 65/month
Cellars 90+ Point Club - 79/month
Cellars Wine Club | Service
During our Cellars Wine Club review, we had a chance to interact with their customer service team a few times. We always received prompt responses and we were satisfied with the answers we received.
The club offers a 100% satisfaction guarantee on the wines they ship. You can contact the club if you receive a bottle that you feel is tainted or didn't ship well. They will send out a replacement bottle with no questions asked. This is the kind of service that you should expect from your wine club.
We feel that a wine club buyers service experience includes the club's web store. During our Cellars Wine Club review, we had a chance to use the web store several times. We found it to be one of the best-designed sites of all that we've reviewed. The interface is clean and the site design makes it easy to find the options you are looking for. Not all clubs focus on their sites, unfortunately. We feel this makes Cellars one of the best options on the internet.
Cellars Wine Club Review | The Wine
We will focus our Cellars Wine Club review specifically on the Natural Wine Club for our discussion of the wines. We received two bottles of red in our shipment.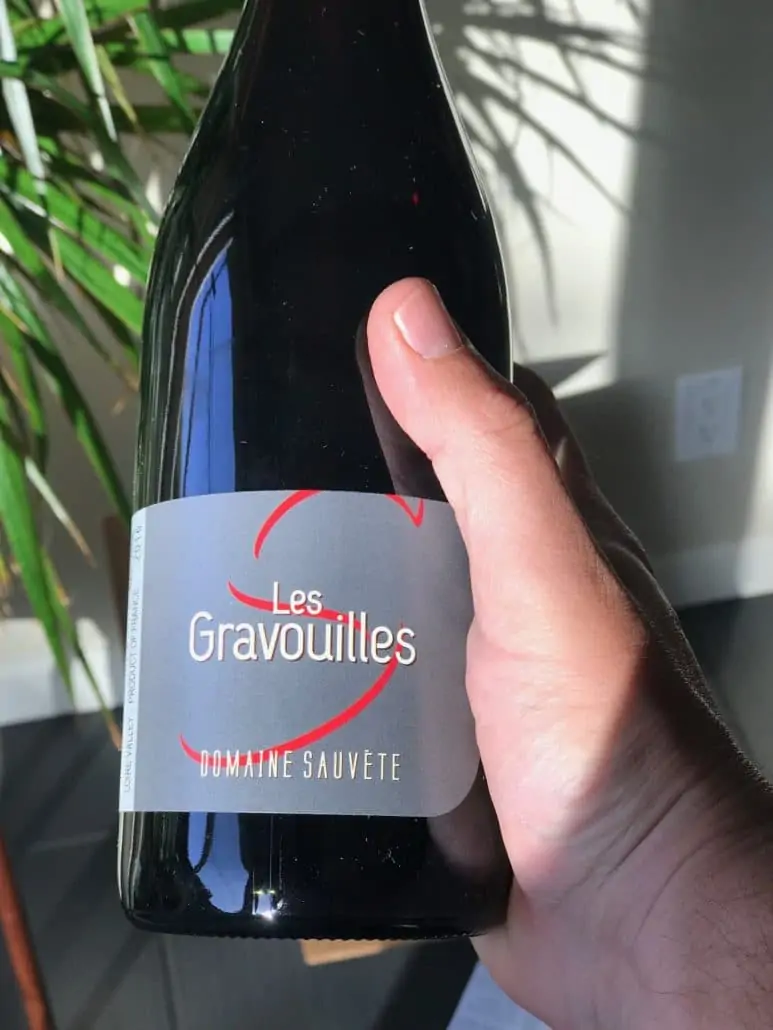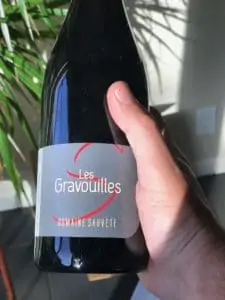 Domaine Sauvete 2016 Les Gravouilles Touraine
This red from the Loire Valley in France is made from 100% Gamay grapes. You don't see a lot of Gamay varietal wines in the US, but you may be familiar with Beaujolais wines. These are made from Gamay grapes. As is typical with Gamay based wines, this wine is "fresh". The wine isn't aged and exhibits the characteristics of a young and fruity wine. It's a very pleasant drinking experience.
The Domaine Sauvete uses "natural" winemaking techniques. The wine is fermented using natural yeasts and there is nothing added to the wine. This wine is considered vegan because no animal proteins are used to clarify it.
This bottle is meant to be drunk within a few years of bottling at most. You would not expect to age this wine, though it may improve a bit if you let it age a year.
St. Supery 2015 Estate Cabernet Sauvignon Napa Valley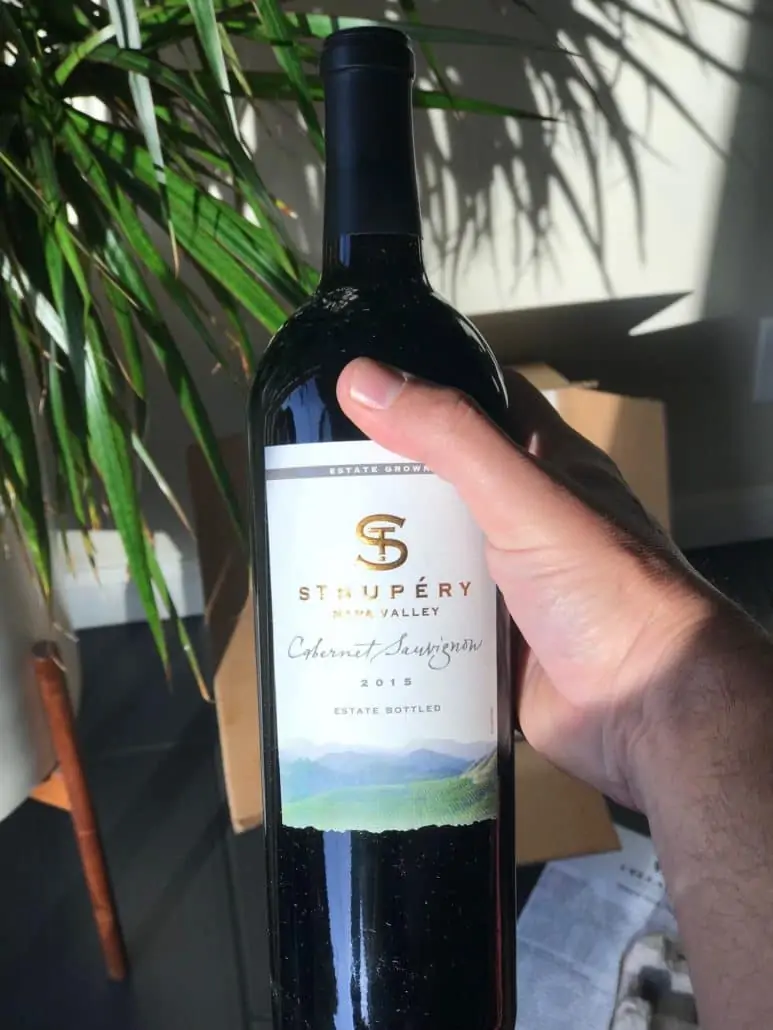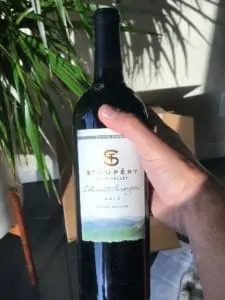 Of the two wines, this one is a bit more serious. As you would expect from a quality Napa Cab, the St. Supery Estate Cab is big and bold. You get black raspberry and licorice on the palate after a strong aroma of berry and dried plum on the nose. That is followed by the oak flavors that result from 19 months in French oak barrels. This is a beautiful example of Napa's famed Cabernet Sauvignon blended with 10% Malbec, 6% Petit Verdot, 3% Cabernet Franc and just 2% Merlot.
St. Supery prides itself on following environmentally friendly practices in both the vineyard and the winery. They are aware of the impact their farming techniques will have on future generations and want their legacy to continue on. You can feel good about drinking their wine!
This wine isn't widely available, though you can find some older vintages of the same wine.
Cellars Wine Club | Who is this right for
If you are willing to hand over control to an expert wine picker, this is a good choice. Cellars Wine Club sends quality wines at good prices. This is also a great club if you are looking for a niche wine club experience. We haven't found many sweet wine clubs or sparkling wine clubs outside of Cellars.
Cellars Wine Club | How do I order?