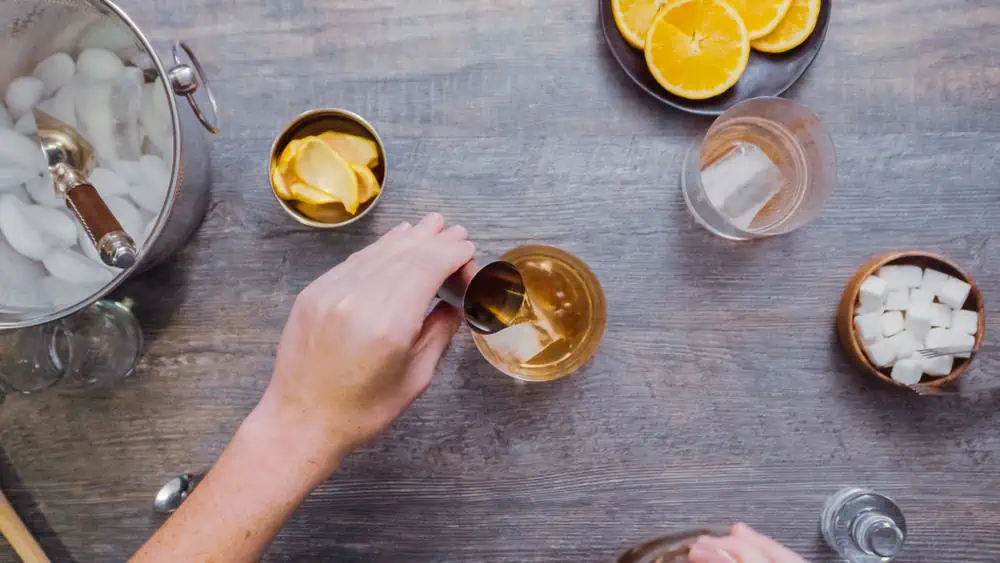 Excellent Mixed Drinks That Are Easy For Anyone To Prepare
Are you looking to enjoy cheap cocktails at home? You can easily make delicious drinks without spending a fortune!
Making cocktails at home doesn't have to be expensive. There are numerous simple, straightforward bartending methods like stirring drinks on the rocks, shaking martinis with a Mason jar, or muddling using a wooden spoon - all of which don't require any special equipment.
One thing the pros know is how to use ice effectively. You need to fill your ice trays regularly and use the purest water you can. This will enhance the flavor of each cocktail and elevate its taste.
Being able to make cheap yet tasty cocktails at home is a game changer. Imagine how proud you will feel showing off your newfound bartending skills while sipping on delicious drinks with your friends.
So let's get mixing and concocting! Look through our list of the best cheap cocktails to make at home and pick one or two. We organized the list by spirit type. With great-tasting, budget-friendly cocktails, every gathering will be filled with joy and laughter.
Pretty soon you will master the art of bartending without breaking the bank!
Cheap Vodka Cocktails
Making cheap vodka cocktails at home using our recipes is an easy and cost-effective way to add a special touch to any gathering! A bottle of Tito's Vodka only costs about $20, and you can make up to 10 cocktails from it. That means each drink only costs about $2 - a fraction of the price of what it could cost you if you purchased these drinks at a bar or restaurant.
So enjoy your delicious and affordable cocktails from the comfort of your own home! Want more variety? We created a list of the 27 Best Vodka Cocktail recipes.
Cape Codder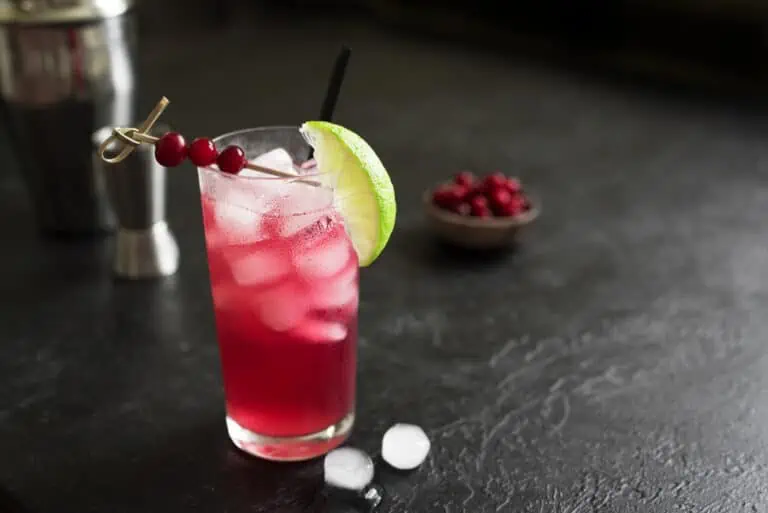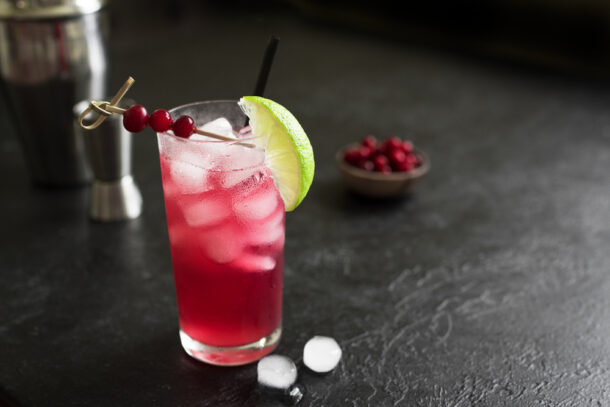 It doesn't matter if know it as a vodka cranberry or the famous Cape Codder; in either case, this drink is uncomplicated and delicious. All you need is some cranberry juice and a bottle of vodka, preferably one that is on the cheaper side. Shake the two together and serve it as a crantini if you are in the mood for something a little more elegant.
All you need to do to create a new and refreshing mixed drink is add one more juice. When you mix in pineapple juice with cranberry juice and vodka it is transformed into a Hawaiian Sea Breeze. Just add orange juice and you have a classic Madras.
Finally, if you want to make this Cape Codder even more special, add your twist to it. Try different combinations of juice and vodka to create something that is uniquely yours. With the right mix, you can have an original recipe that will be sure to impress all your friends. So go ahead, get creative.
A Black Russian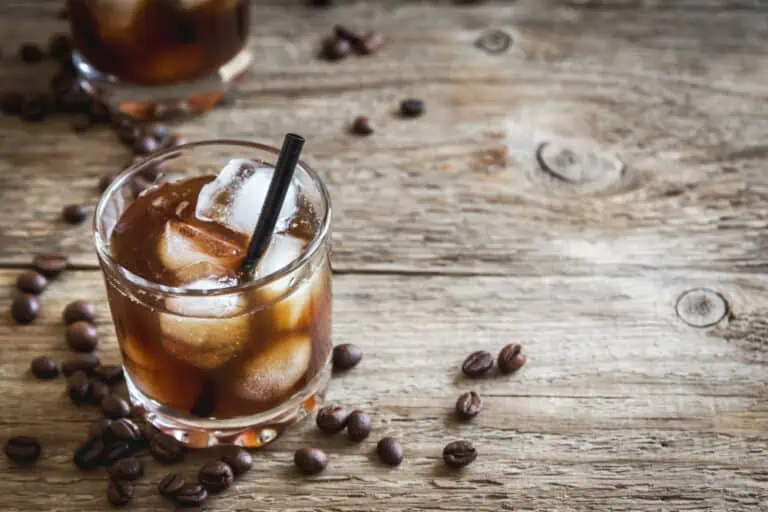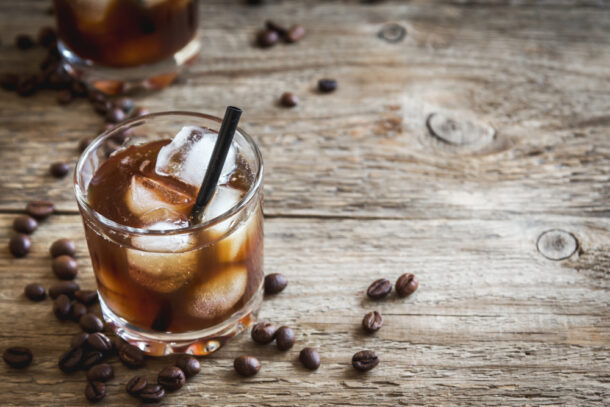 The Black Russian is a great option for those on a limited budget because it is simple to make and tastes great. To make this drink, all you have to do is mix equal parts vodka and coffee liqueur (look for lesser-known brands to save more money).
A wide variety of vodka drinks can be concocted with just a few supplemental ingredients. If you add cream, you'll have a white Russian; if you use Irish cream, you'll have a mudslide. Pour some club soda on top to make a Smith and Wesson, or some cola to make a Colorado bulldog. Whiskey is required to make a sneaky Pete, whereas tequila is a great choice for a dirty bird.
Lemon Drop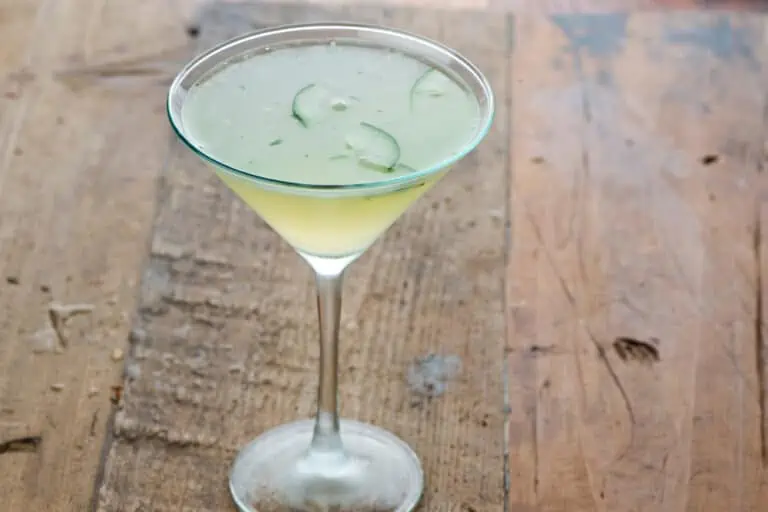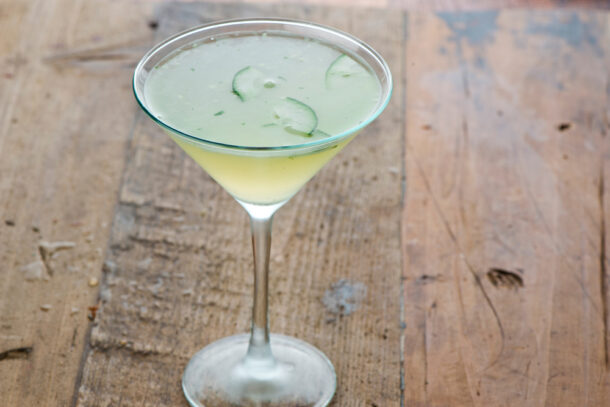 A classy cocktail that's easy on the wallet can be made with vodka, lemon juice, and simple syrup. A freshly made lemon drop martini is a joy to drink because of its punchy flavor. Since the syrup is composed solely of sugar and water, making it is cheap.
The lilac lemon drop martini is a great departure if you want additional flavor. Create a floral simple syrup or buy a flavored vodka to play around with fun taste combinations.
Strawberry Vodka Lemonade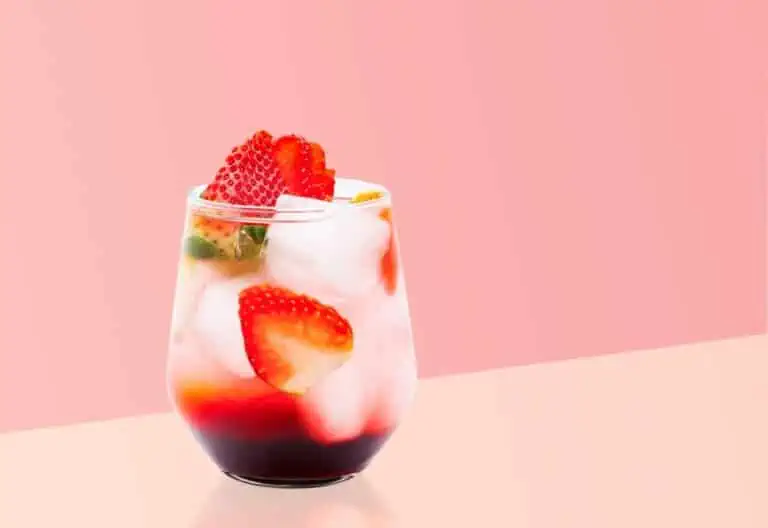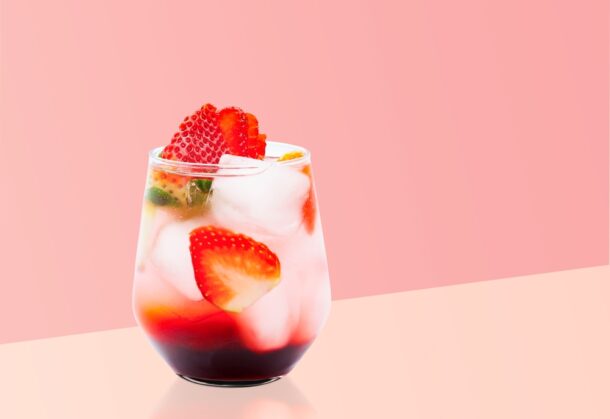 What could be easier than combining vodka, lemonade, and strawberries? The simple cocktail recipe not only tastes good, but it also has a lot of flexibility.
Because the mixture is excellent for any kind of base spirit, you can use it even if you only have whiskey, gin, or tequila in the bar. Alternately, you could top it off with almost any flavored soda, switch to a different juice, or muddle almost any fruit into the mixture. Utilize the ingredients you already have on hand while drawing inspiration from the recipe to create an exciting new beverage.
Moscow Mule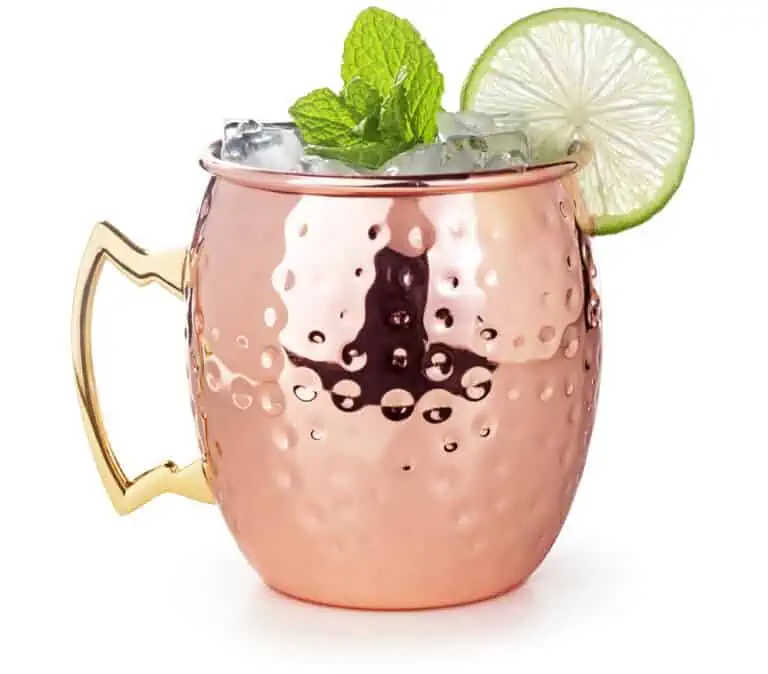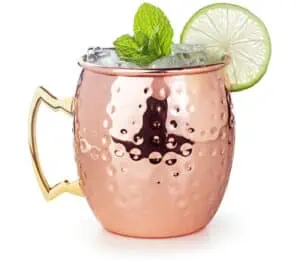 Ginger beer is a great beverage to use as a mixer. Most people associate ginger beer with the Moscow Mule, a cocktail that combines the spiced brew with vodka and a squeeze of lime, and a sprig of mint.
From this basic and inexpensive cocktail, you can add cider to the mixture and enjoy an apple-cinnamon mule, or you can warm up ginger beer to make a Christmas mule that is appropriate for the holidays. The dark and stormy is rum's answer to the mule, the anejo highball takes that mix to an interesting new level, and the gin-gin mule is just gin, ginger beer with a bit of mint added to it.
Cheap Rum Cocktails
Creating delicious cocktails at home using rum is a great way to have fun and save money. A bottle of white rum generally costs under $20, allowing you to make up to 10 drinks with it. That translates to only a few dollars per drink, making experiencing these signature drinks much more affordable than what it would cost you if purchased at a bar or restaurant. So let your creativity flow and enjoy the delicious simple cocktails you can craft from the comfort of your own home!
Mojito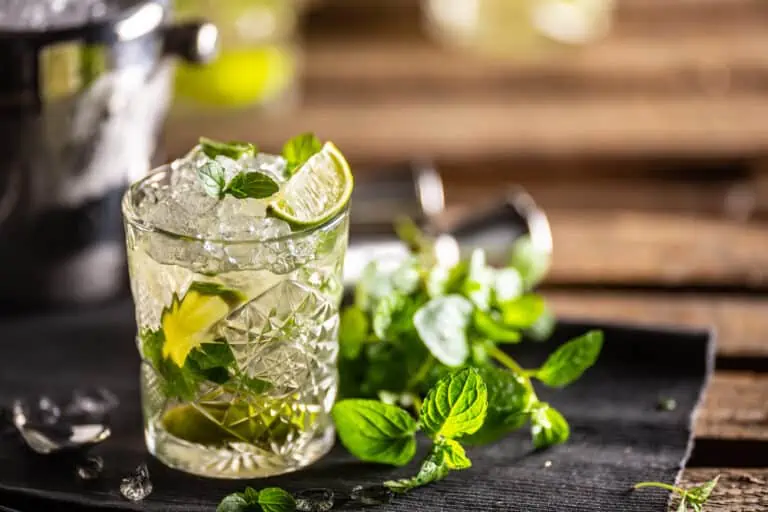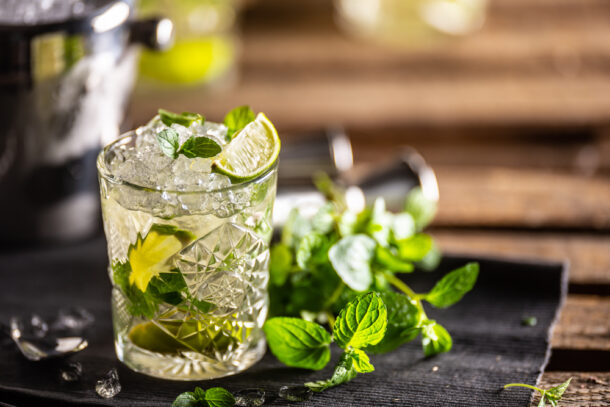 There are times when a drink simply needs a couple of fresh herbs to perk it up. A mojito can be made with just a bottle of rum, some mint leaves, sugar, lime juice, and club soda.
Numerous alterations can be made to the classic mojito recipe. Adding other fruit in the muddling process is the simplest method. Any type of berry will work wonderfully, but the raspberry mojito is particularly popular. You could also go the tropical route with a mojito made with pineapple, or you could switch it up with mango, peach, or watermelon. When your stock of rum runs out, you could switch to vodka or white wine. Whiskey transforms it into a mint julep, which is an equally adaptable cocktail.
Rum and Coke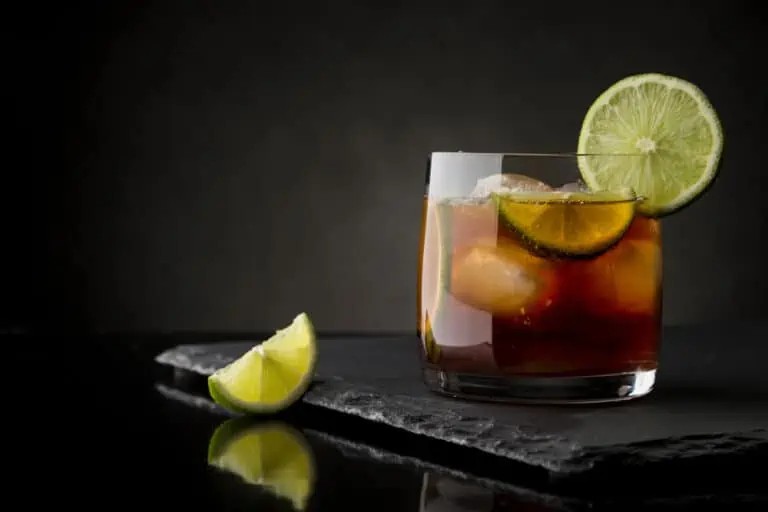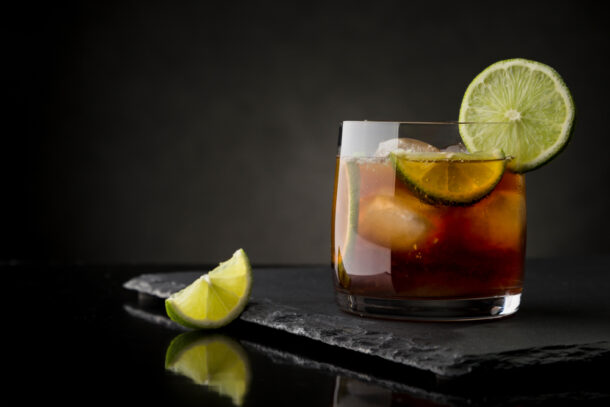 One of the easiest drinks to prepare is the classic rum and Coke. We think it's best to use regular Coke, but if you want to cut calories, Diet Coke will do. This tastes best with lots of ice.
The Cuba Libre is the version with the fewest ingredients; all you need to do is add fresh lime.
Daiquiri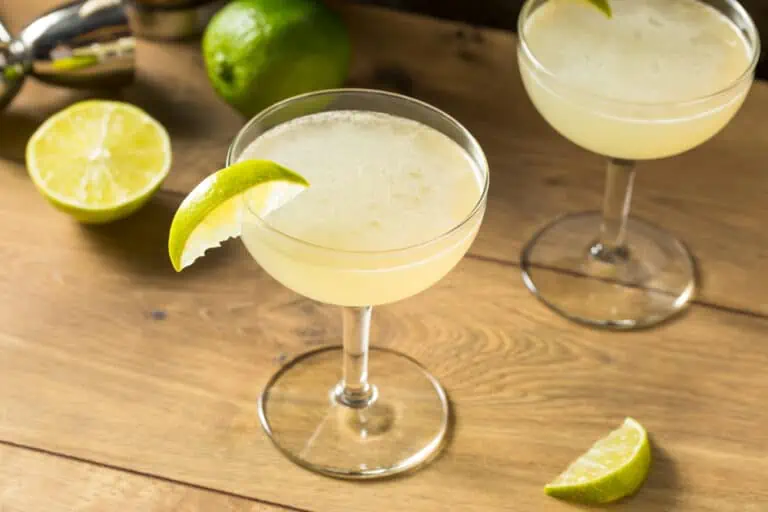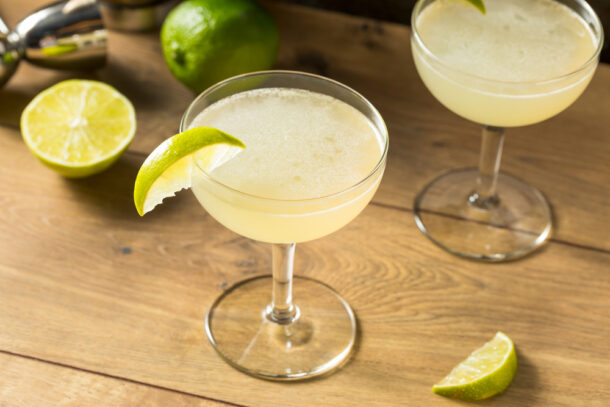 The Daiquiri is just as adaptable as the margarita. This recipe calls for lime juice and simple syrup, so rum is probably going to be the more cost-effective option. You can either stick with the original cocktail recipe or broaden your drinking experience by trying almost any flavor.
The strawberry daiquiri is a popular choice, and you can make it with either fresh or frozen strawberries. A banana daiquiri can be made simply by placing a banana in a blender and adding other ingredients. Intriguing concoctions, such as the Rhubarb-Rosemary Daiquiri, can be crafted by incorporating flavors derived from fruits and herbs into the syrup.
Café Caribbean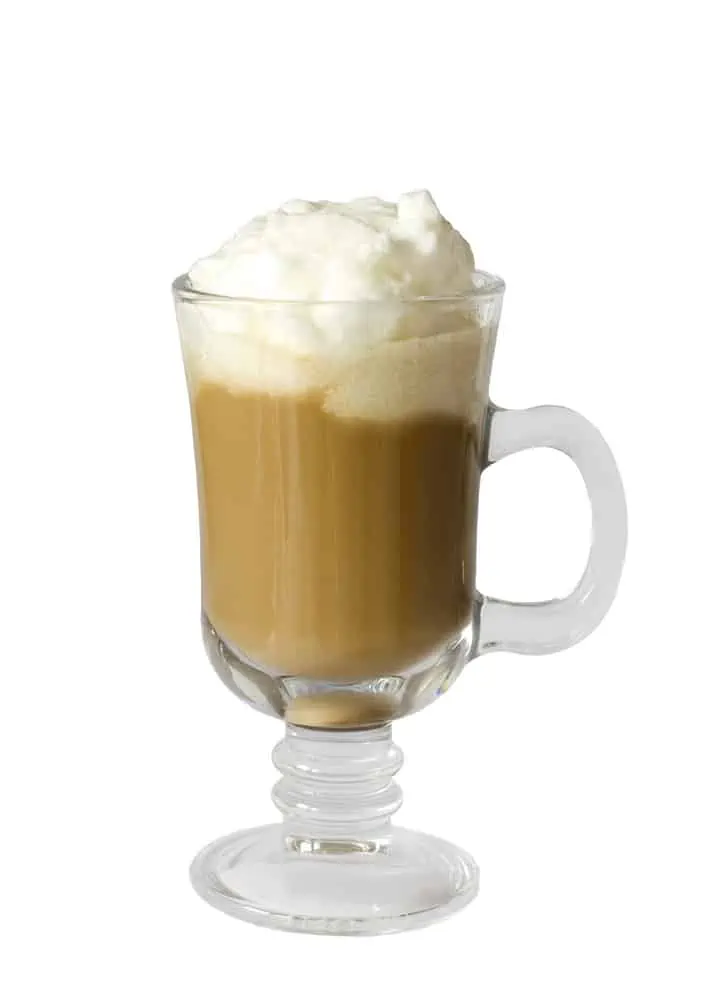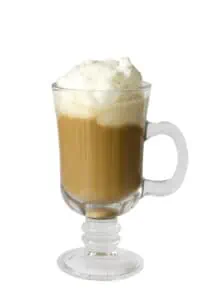 The Cafe Caribbean is a great illustration of how straightforward it can be to turn coffee into an adult beverage. There is no need for whipped cream or shaved almonds. The standard recipe just calls for rum, amaretto, whip cream, and slivered almonds.
Coffee cocktails can be made with a wide variety of other kinds of spirits as well. There is a delicious recipe waiting for your strongest brew, and it doesn't matter if you have brandy or whiskey; if you just want to add a shot of Irish cream, honey, or nut liqueurs, go for it.
Cheap Whiskey Cocktails
Highball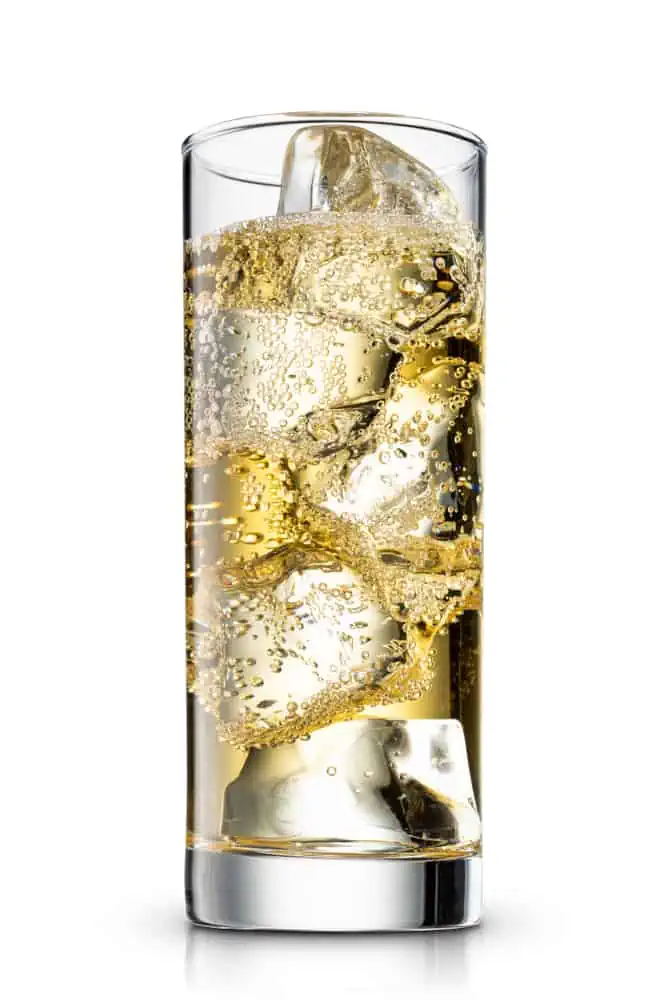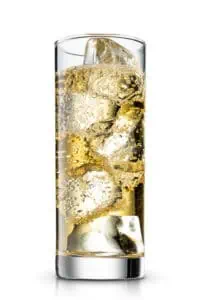 A bottle of whiskey and a six-pack of ginger ale is all you need. Find a good bottle of whiskey on sale and this cocktail will only end up costing you a few bucks per drink.
There are lots of well-known mixed cocktails that may be created by using various sparkling beverages and whiskey. Club soda, for instance, can be added to the highball to make the Presbyterian. The soda water is added to impart more fizz without adding any additional sweetness.
Hot Toddy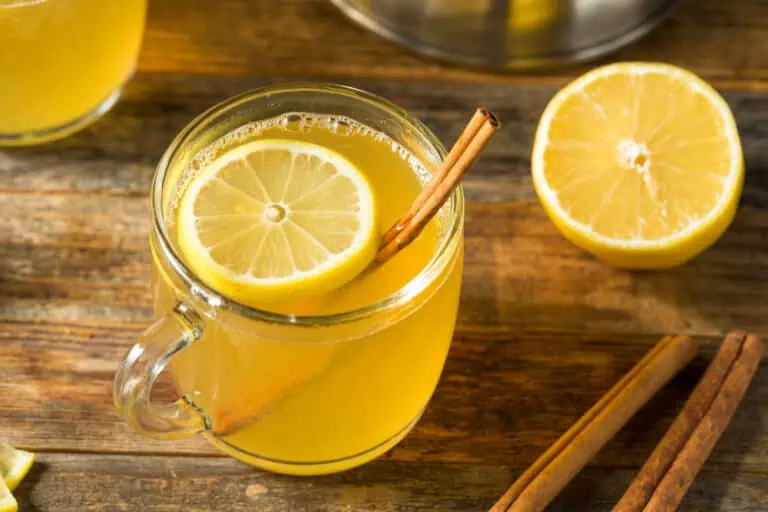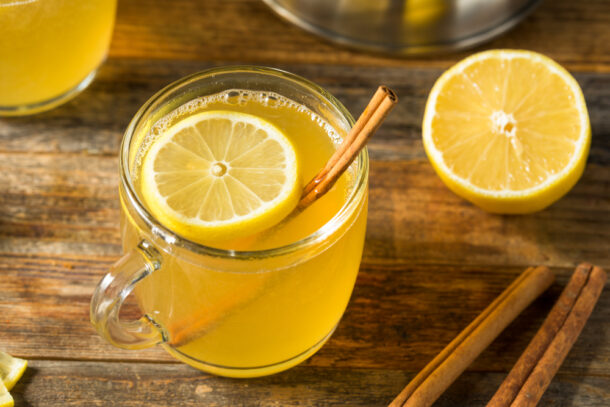 There aren't many beverages that can compare to the satiation provided by a hot toddy on a chilly day. You'll feel toasty and cozy after a few sips of the brandy, rum, or whiskey that's been added to the hot brew of tea, honey, and lemon.
The drink, much like other well-liked beverages, has been the impetus for the creation of a number of different toddy recipes. The basic recipe can be used to make a wide variety of drinks, ranging from a cozy apple cider to a fragrant gin toddy.
Cheap Gin Cocktails
Gin Rickey

A straightforward gin highball that features the tangy flavor of lime, the gin rickey is a classic cocktail. Investing in a soda maker or siphon so that you don't have to purchase individual bottles of soda is one way to cut costs in the bar.
If you have a well-stocked bar and some soda, you can turn the rickey into any number of other drinks, such as the whiskey fizz and the nonalcoholic lime rickey. An additional choice is to investigate the well-known Collins family of alcoholic beverages, which includes drinks that can be prepared with gin, whiskey, vodka, or pretty much any other spirit.
Gin and Tonic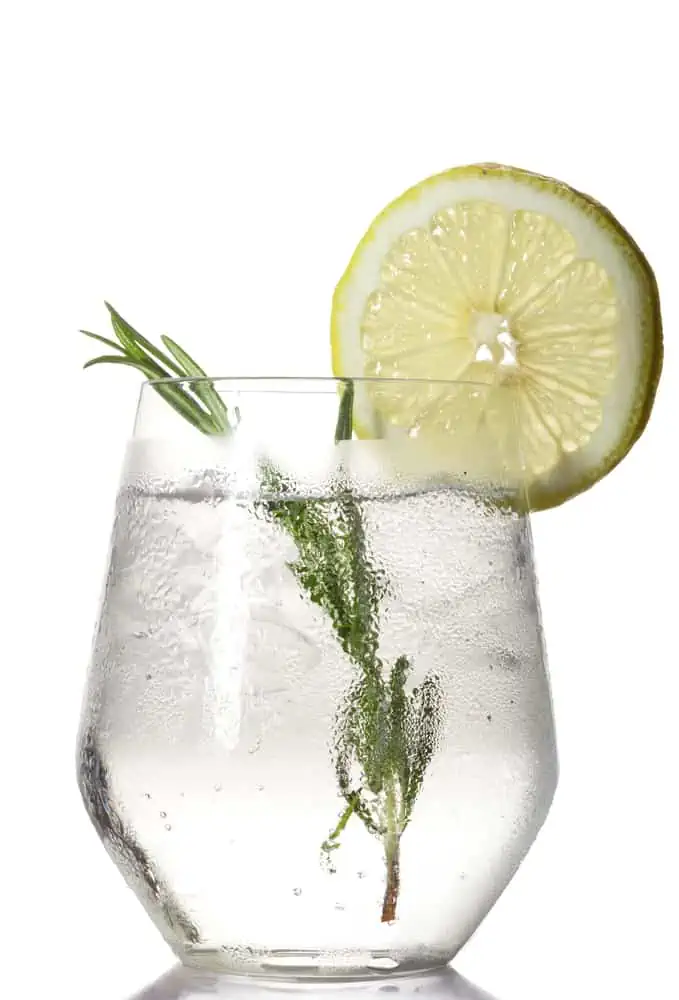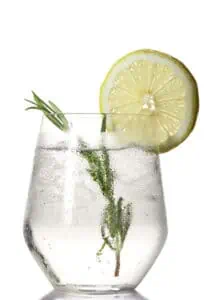 The gin and tonic cocktail is a popular choice among drinkers, and depending on your budget, you can make this classic cocktail as simple or complex as you like. Any liquor store worth it's salt will stock gins and tonic waters at reasonable prices.
You can concoct a wide range of beverages using tonic water. The most obvious option is vodka and tonic, but whiskey and tonic is also a great choice. Add a shot of flavored syrup, similar to the one that is used in the strawberry gin and tonic, or pour some random fruit juice into the glass.
Royal Tea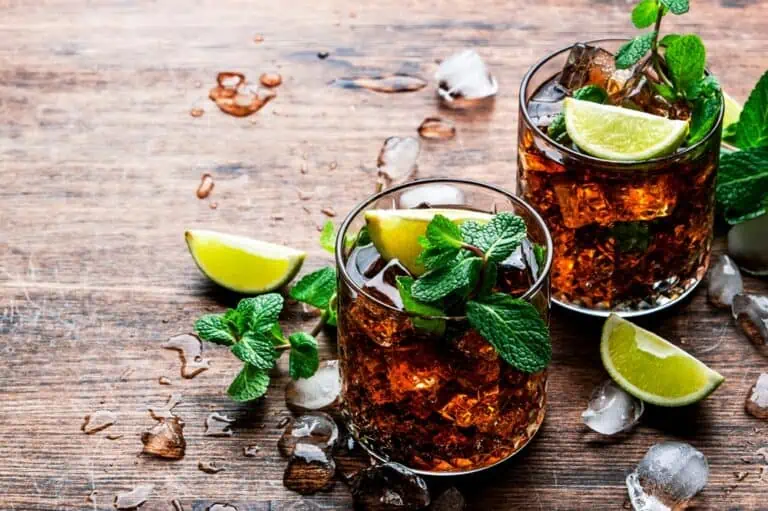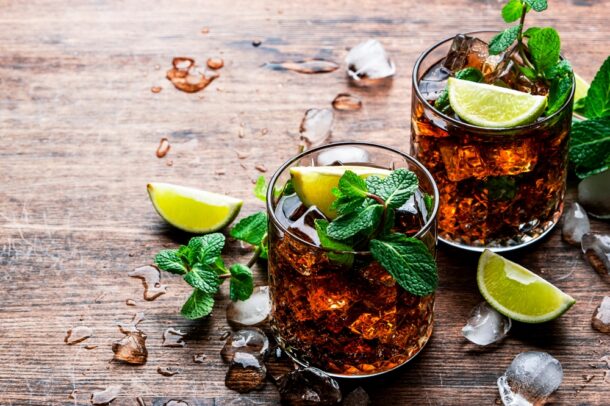 Tea is an inexpensive ingredient that can be used in a variety of culinary applications. In the royal-tea cocktail, a quality gin is combined with Earl Grey tea, and the drink is finished off with a squeeze of lemon and a dash of sugar. You can even whip up a pitcher's worth of this ridiculously simple iced tea drink in no time at all.
Tea goes well with a variety of liqueurs, including tequila in the Jalisco high tea and vodka in the tea tini. Honey, cherry, and herbal liqueurs are just some small accents that work well with this neutral base.
Cheap Tequila Cocktails
Margarita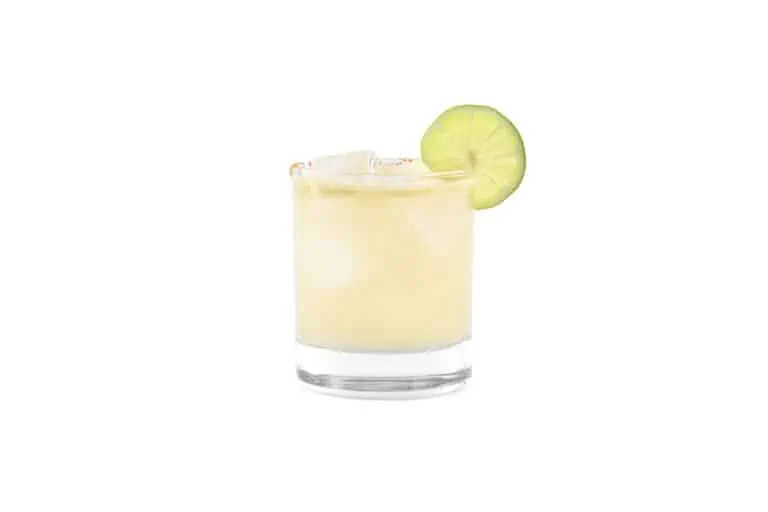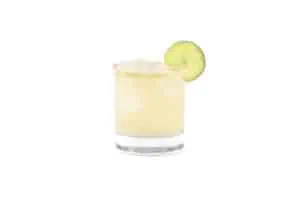 Tequila, triple sec, and lime juice are the only three ingredients needed to make a classic margarita. Even though it tastes much better when made with top-shelf liquors, you can still make an outstanding drink with good options that are easier on the wallet, especially when you add fresh lime juice. Margaritas are just fun to drink. They transport you to a sunny beach or place you poolside no matter where you are drinking one.
You could give it a shake, blend it, or add some additional flavoring to it. A bottle of tequila opens up a world of opportunities, and numerous margarita recipes are waiting to be discovered.
Tequila Sunrise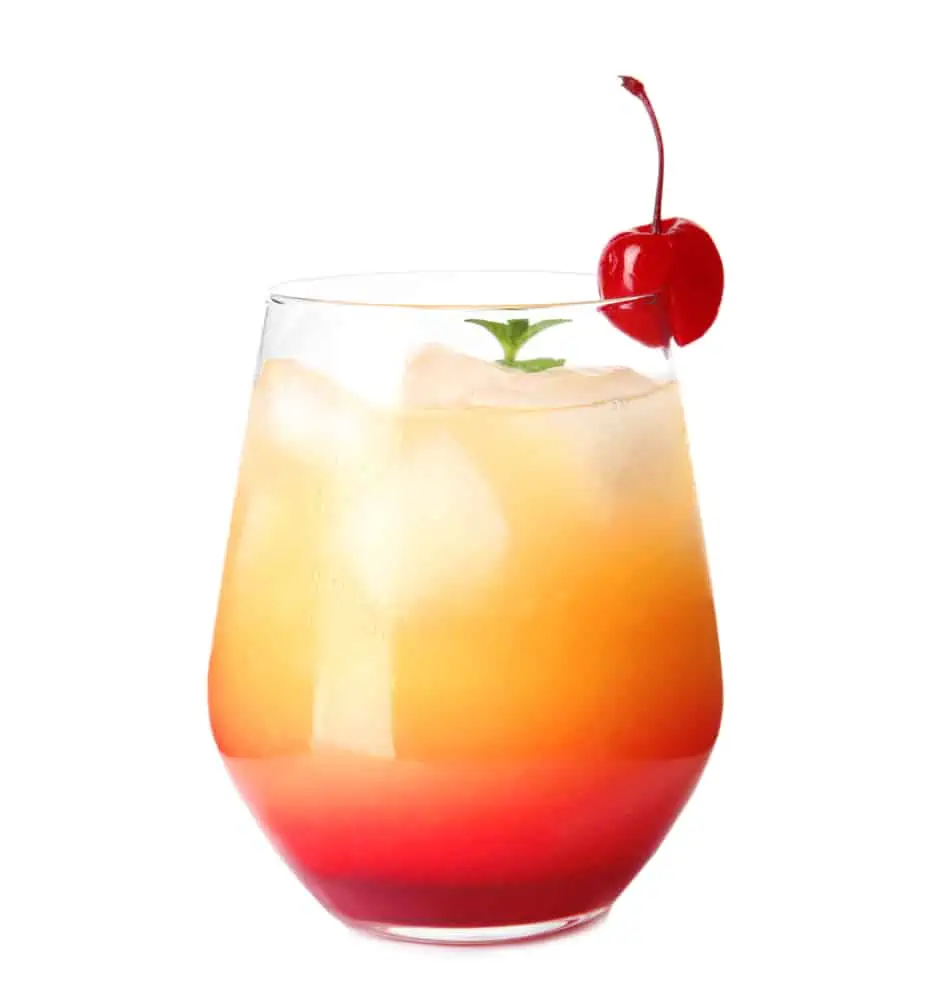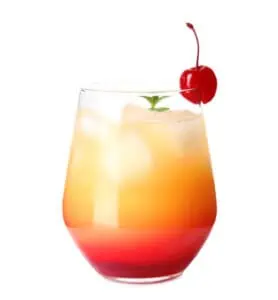 A Tequila Sunrise is the perfect cocktail for anyone looking for an easy, affordable beverage. With just three ingredients – tequila, orange juice, and grenadine syrup - this classic cocktail can easily be made in minutes. For a subtle twist, add a float of lime juice to bring out the tart and sweet flavors! Plus, its beautiful color is sure to bring sunshine to any occasion.
There are many more "sunrises" to make. When making a tequila sunrise margarita, use the same ingredients as when making a sweet sunrise margarita, but substitute whiskey for the tequila in the sour sunrise margarita. It also works with other kinds of fruit juice. Have some sour grapefruit with your ruby rum sunrise.
Cheap Wine and Beer Cocktails
Shandy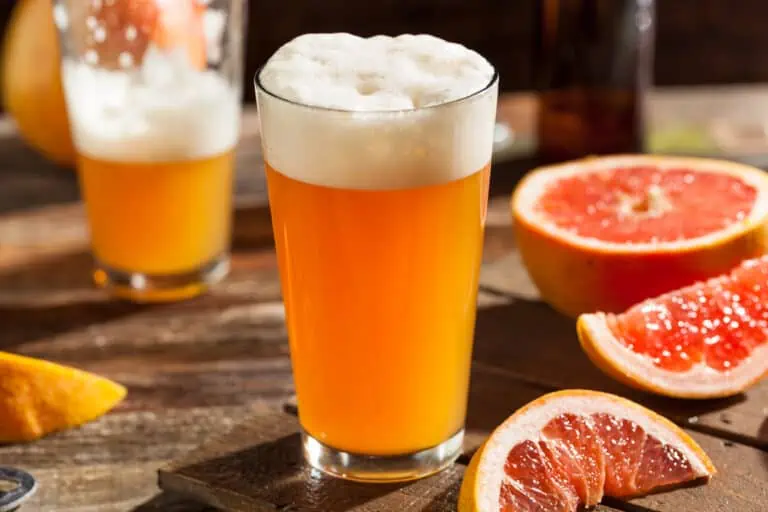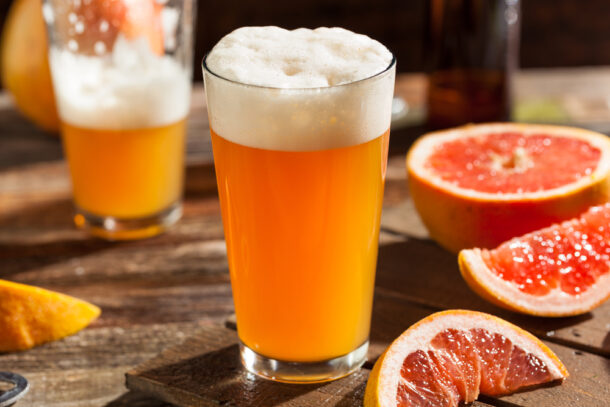 On hot summer days, the shandy is an excellently simple beverage that can also serve as a wonderfully refreshing option. Use freshly squeezed lemon juice or store-bought lemonade, mix in some of your favorite low-cost beer, and you're good to go!
The original recipe is used as a jumping-off point for a wide variety of other shandy recipes. You have the option of substituting flavored syrup for citrus juice or using neither. There are even some spicy shandies that are culinary adventures in a glass.
Kir and Kir Royale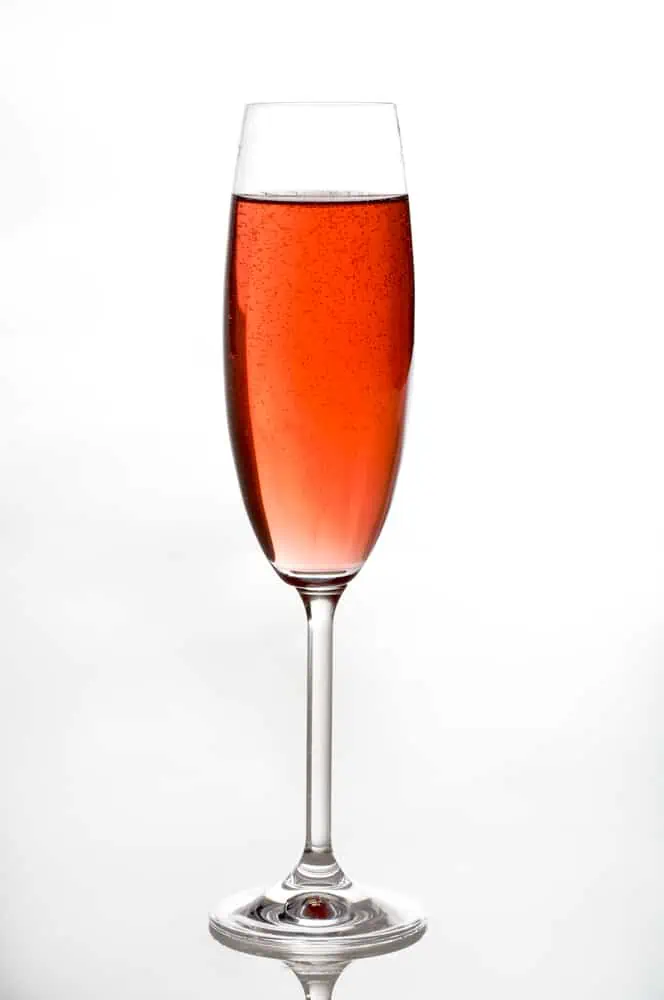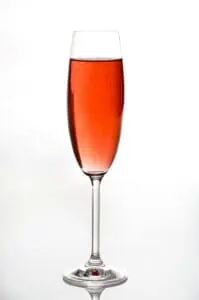 Make a simple wine cocktail with a bottle of inexpensive wine to liven up the experience. A bottle of crème de cassis, which can be purchased for about the same price as a bottle of dry white wine, is used to make a delicious cocktail called a kir, which is then combined with dry wine. It is given a lively twist by sparkling wine, and it is transformed into a cardinal cocktail by using red wine.
Mimosa Cocktail


The Mimosa is one of the few alcoholic beverages that makes the most of having a bottle of sparkling wine on hand. The addition of orange liqueur and juice is the ideal way to breathe new life into an affordable sparkling wine.
Consider substituting peach nectar for the traditional orange juice in a Bellini. The original recipe has also served as the basis for an innumerable number of fruity variations of the mimosa, which means that you probably already have everything you need to make a delicious beverage in your kitchen.
Spicy Michelada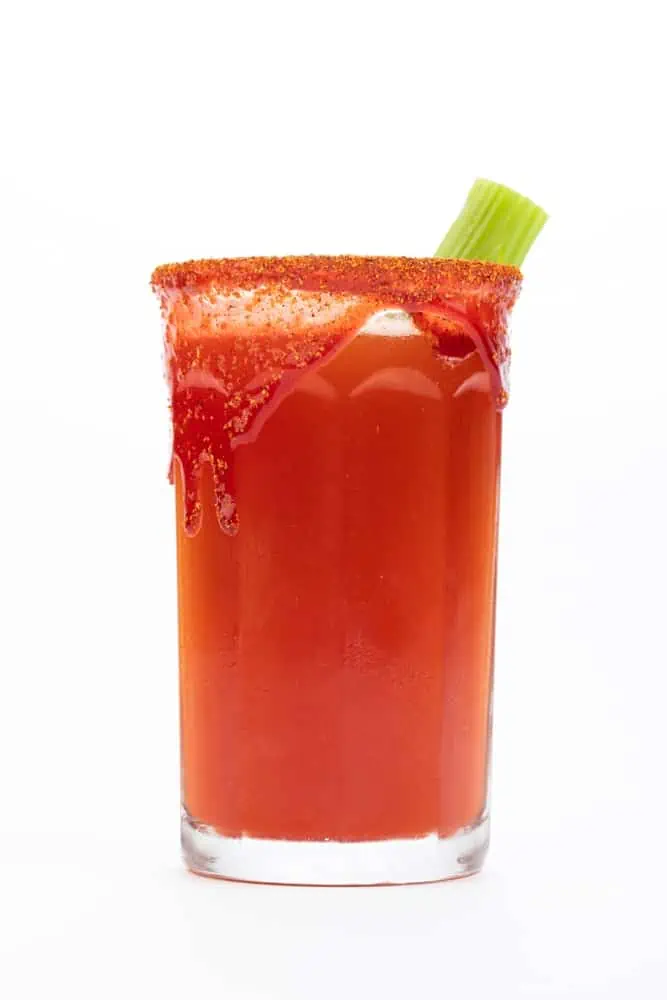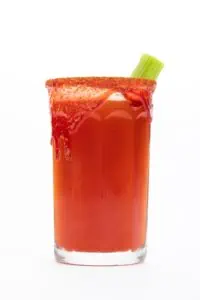 Are you sick of drinking beer on its own? Throw open the door to your spice cabinet and make yourself a Michelada. The recipe calls for a typical lager to be spiced up with soy, Worcestershire, and hot sauces, as well as a hint of lime and a touch of black pepper. Traditionally, the drink is made with Mexican beer. You are free to adjust the flavor to suit your preferences and to add any number of different seasonings.