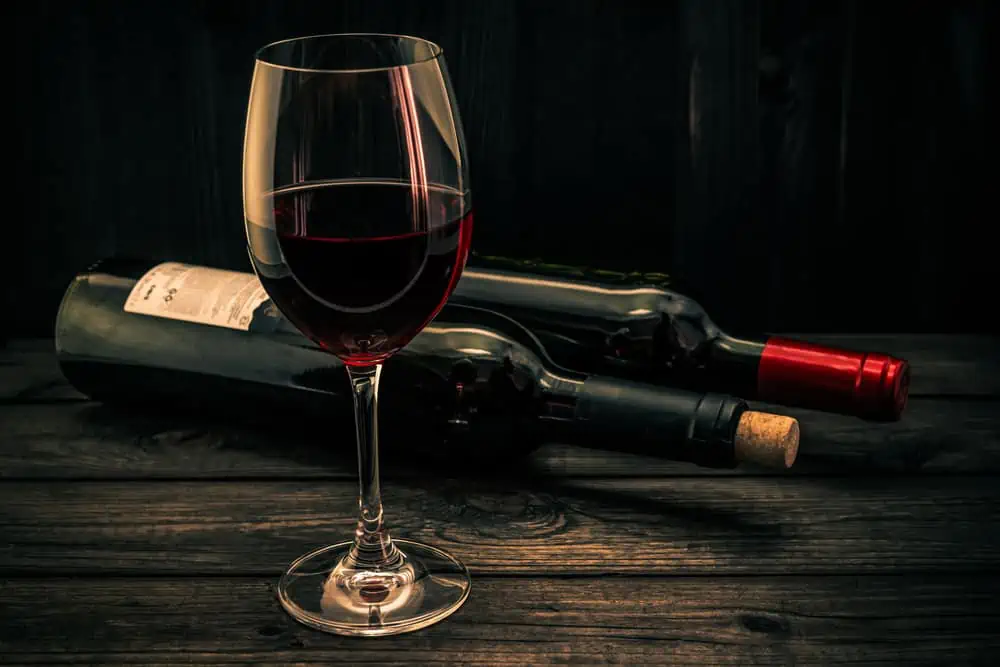 Are you searching for online stores that sell luxury wines?
Many people think of rare wines as expensive bottles from world-renown chateaus, but luxury wines are much more than just expensive bottles.
Luxury wines are often aged for several years and are made from some of the world's best grapes. They typically have a unique bouquet, an intense flavor profile, and possess qualities that make them highly sought-after. Examples of luxury wines include Chateau Mouton Rothschild Bordeaux from France, Opus One Cabernet Sauvignon from California, and Maison Louis Jadot's Montrachet from Burgundy.
The good news is that there are several online luxury wine retailers that offer wide selections, fair prices, free shipping, and service guarantees.
We will look at some of the leading online wine stores – Wine.com, Millesima-USA.com, NapaCabs.com, Vivino.com, Reservebar.com, and Totalwine.com – and review their selection of high-end wines that cost over $100 a bottle.
Wine.com is one of the most well-known online wine retailers in the US and offers an extensive collection of luxury wines from around the world. With over 20,000 labels available and relationships with hundreds of wineries and vineyards across five continents, Wine.com has something for any palate or occasion. They also offer a 100% satisfaction guarantee and free shipping on select orders over $99, making them a great option for those seeking high-end wine without breaking their budget.

A noteworthy luxury bottle from Wine.com is the Caymus Special Selection Cabernet Sauvignon, which retails for $224. This exceptional red has the intense aromas of blackberry jam, blueberry compote, and hints of dark chocolate that pair perfectly with grilled steak or roasted vegetables.
Shop luxury wine at wine.com by clicking here.
Millesima is a Bordeaux-based wine retailer with a nice US-based online store specializing in fine wines. This online retailer gives you access to the top luxury wines from Burgundy and Bordeaux. They have an impressive selection with over 2 million bottles in stock. These bottles range from entry-level options to exclusive cuvées and reserve wines that can cost in excess of $500 per bottle.

One luxury wine to consider buying at Millesima is the Château Mouton Rothschild Pauillac, which costs an eye-watering $570 per bottle. This luxury wine offers stunning aromas of cassis intertwined with lightly dust smoke-tinged tones and white pepper spice; this full-bodied Bordeaux pairs exceptionally well with beef dishes like roast ribeye steak!
Millesima guarantees the provenance of the wines they sell. They can offer this guarantee because they purchase wines directly from the estates where they are made. This should factor into your decision-making process when buying luxury wines online or in person.
Buy premium wines at Millesima by clicking here.
Reserve Bar is an online retailer of fine spirits and curated gifts. They carry a selection of the best wines, whiskeys, tequilas, and more from around the world. Reserve Bar offers personalized gifting options so you can have your order specially packaged and delivered to the recipient. In addition to its wide selection of libations, Reserve Bar also has free two-day shipping on all orders within the United States.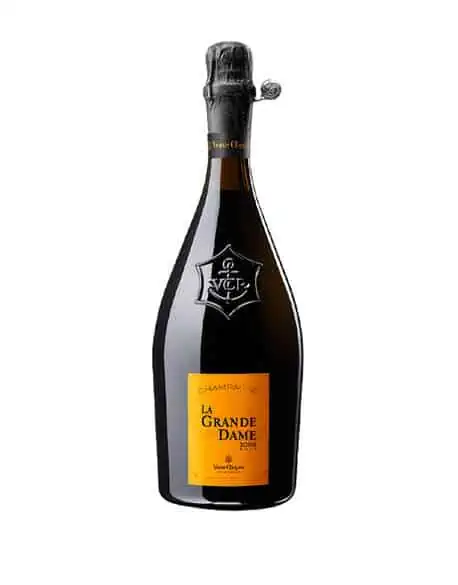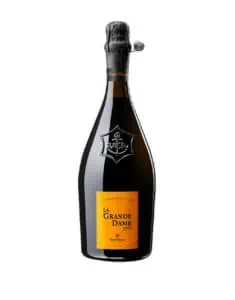 Veuve Clicquot La Grande Dame 2008 Luxury Cuvée is a special Champagne that celebrates the life and legacy of Madame Clicquot.
This exquisite luxury cuvée is made from two of Champagne's noble grape varieties, Pinot Noir and Chardonnay, harvested exclusively from the vineyards of Reims and Verzenay in the Vallée de la Marne. Its intense flavor profile offers notes of wildflowers, green apples, and honey with balanced acidity and sweetness. Veuve Clicquot La Grande Dame 2008 Luxury Cuvée is decadently priced at around $300 per bottle – perfect for special celebrations or toasting life's greatest moments.
Click here to order a few bottles from Reservebar
Total Wines and More is one of the US's largest and most competitively priced wine retailers. They have physical locations from coast to coast, but they also have a very nice app and website where you can order wines for delivery or pickup at one of their locations. We like having the option of ordering wine and having it delivered to us curbside at their store.

One of the luxury wines available at Total Wines & More is Chateau Pape Clement Bordeaux Blanc. This award-winning white wine comes from one of the oldest properties in France and is made from a blend of Sauvignon Blanc and Semillon grapes. It has bright aromas of tropical fruit and citrus, balanced with notes of apricot and honey, giving it an intense flavor profile. The price for this wine ranges from $150-250, making it a luxurious choice for special occasions or to pair with a meal.
Vivino
Vivino is easily among the top-tier websites for finding quality vintages. Vivino has access to the wine inventories of hundreds of wine retail shops nationwide. Searching for luxury wines on Vivino gives you access to the top wines in each store.
The site and app are easy to use. You can quickly filter for wines over $100. That will mean many luxury wines are just a few clicks away. We found over 12,000 wines that are priced over $100 on the site recently.

We recommend the Maison Louis Latour Corton Grand Cru Clos Du Roi, retailing at roughly $135 per bottle. It is made from exclusively sourced grapes belonging to the Corton Grand Cru appellation.  The aroma features hints of cherry, wild raspberry, and cigar tobacco. The flavors play wonderfully against the silky tannin backbone. This wine pairs superbly with gamey organ meats or seared duck breast!
NapaCabs
NapaCabs.com offers customers premium wines from California's renowned Napa Valley - arguably one of the best regions in North America for producing award-winning luxury wines; whether you're browsing or looking for something specific, NapaCabs caters to everyone's tastes.
Many luxury California boutique wines are not found at other online wine stores. The site is easy to navigate, and the store has great customer service.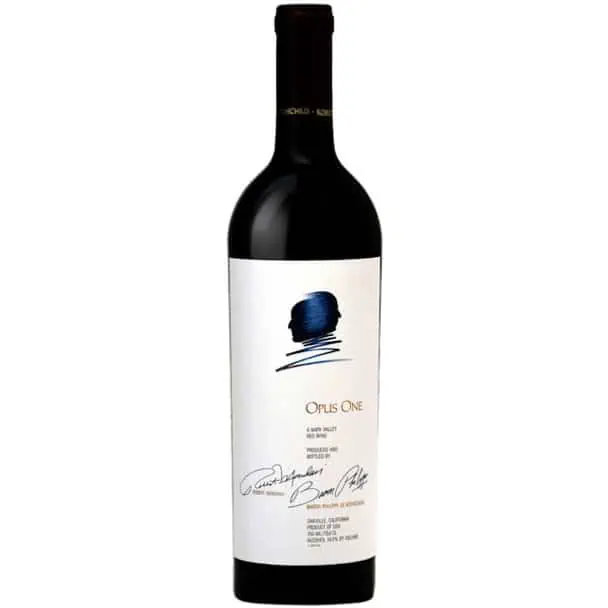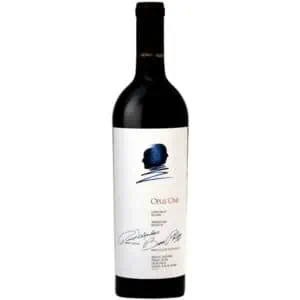 The 2015 Opus One Red is an example, as this cabernet sauvignon-based blend typically sells for upwards of $400 per bottle. Its deep ruby hue leads into an array of aromas, such as black olive tapenade, ripe boysenberries, and subtle notes of cocoa powder. Flavor-wise, it coats your palate with lashings of rich, vibrant plum flavors and a hint of baking spices on the finish. This wine will go perfectly with a ribeye!
Conclusion
In conclusion, you can see that luxury wines are no longer hard to come by. There is a huge selection of high-quality options, and they can be found with just a few clicks. We've provided some great resources that you can trust for finding an old vintage you love or trying something new. If you have yet to experience the joys of luxury wines, why not give it a go?
Order a few bottles or a case today and savor these special wines' taste and texture. With so many varieties available, it is a rich and rewarding experience for everyone. Let us know which ones appeal most to you!