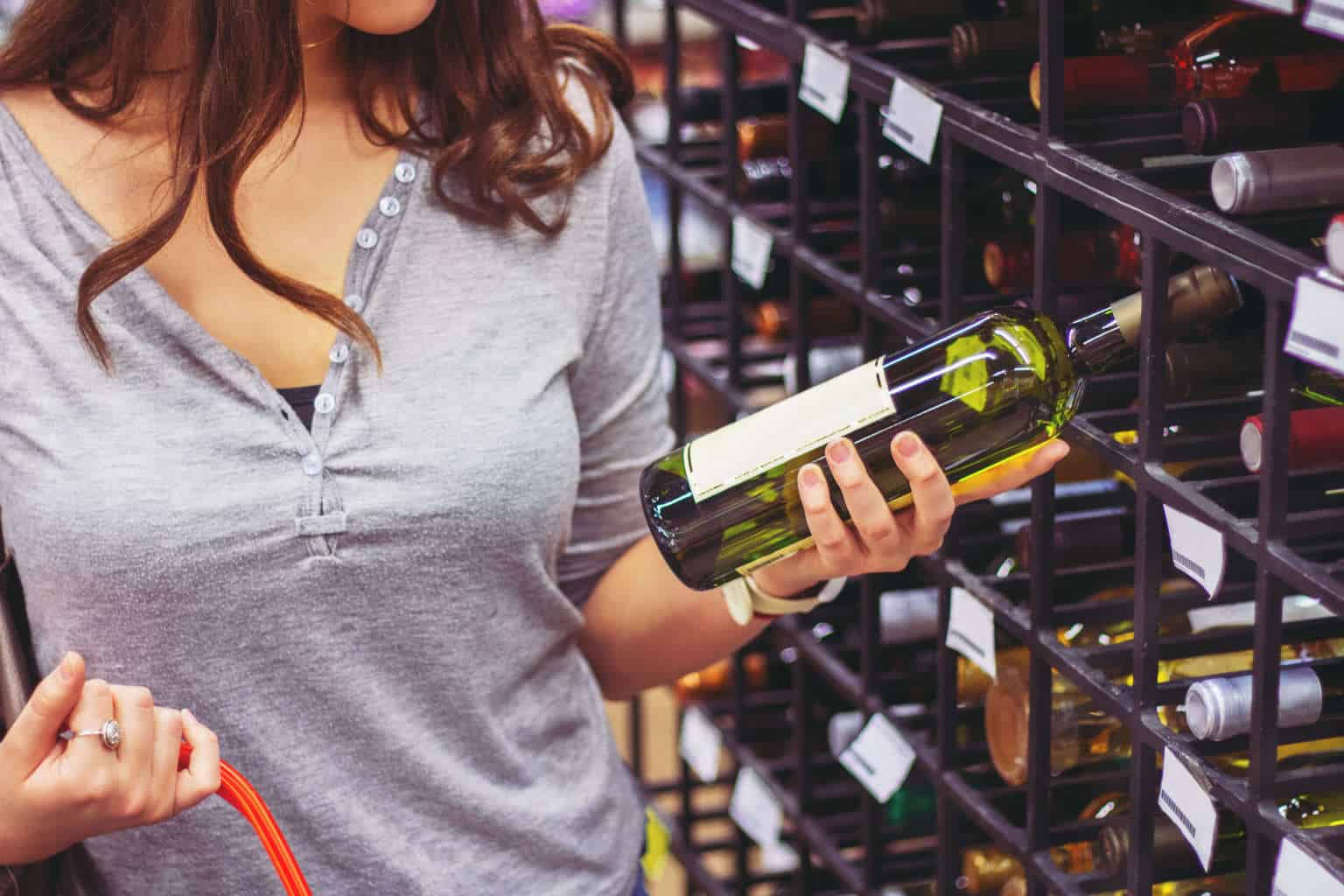 What To Expect In Non-Alcoholic Wines
Before we get into the best non-alcoholic wines, we need to answer one question. Why would you ever need to drink non-alcoholic wines?
If you've signed up to be the one who drives everyone home after the night out, or if you just don't drink in general by choice, getting yourself a safer non-alcoholic wine might turn out to be a good choice to avoid feeling like you're left out. If you are turning this into a lifestyle choice, you may even consider a wine subscription that features only non-alcoholic wines like this one. 
There's a bit of a stigma that most alcohol-free wine versions of anything either just don't hit the same spot or end up being absolutely terrible.
At A Glance: Our Top Picks for Non Alcoholic Wines
Ending up with what's essentially grape juice is a common issue for some alcohol-free wines. But, like any other product, there are good non-alcoholic wines and terrible ones. The truly good alcohol-free wines can be very enjoyable. You can get very close to the taste of regular wine. Alcohol only offers the texture to a drink, but the fruit flavors will be there and can even be more noticeable than usual.
So you don't end up wasting a good chunk of your money on the bad non-alcoholic wines, we've compiled a shortlist featuring some of the better products out there. Although taste in wine can differ from person to person, we're certain that some of these choices on the list will end up making you happy. Before we move on though, we wanted to touch on and clarify some of the questions you might have about non-alcoholic wine.
Please know that if you decide to purchase from our list of the best non-alcoholic wines, we may receive a small marketing fee. Enjoy!
Is drinking alcohol-free wine safe during pregnancy?
To answer this question, it's important to note that no alcohol-free wine is actually completely devoid of alcohol. There's always a certain trace amount left after the extraction, and if you take your time to read a couple of non-alcoholic wine labels, you'll see that most of them usually have .5%. While that seems like a small amount, some bottles might end up having more ethanol than you can see on their label. If you'd like to completely avoid any risks, you should probably be staying away from non-alcoholic wine.
A careful, moderate consumption shouldn't be harmful but it's best to consult a medical professional, just to be sure. While we're at it, it also wouldn't be smart to drink these while using strong medication.
Can you gain weight from drinking non-alcoholic wine?
The short answer is, yes. Though alcohol is responsible for many of the calories in traditional wine, non-alcoholic wine has a bit more sugar in it on average. We all know what sugar does, so if you have your eye on your weight, non-alcoholic wine isn't a good diet option. 
With all of that said, we can finally move on to our top picks. We won't be telling you that any of these is the absolute best since it always comes down to personal taste, but you'll definitely find something to your liking as long as you know what type of flavor profile worked for you best up until now.
Does non alcoholic wine taste like regular wine?
People interested in drinking non-alcoholic wine often wonder whether it tastes the same as wine with alcohol in it. Ethanol, the alcohol in wine, doesn't have a distinct flavor. The alcohol does have a certain mouthfeel to it. The more alcohol in wine, the "heavier" it feels. That adds a "roundness" to the wine and does impact your sense of taste. A wine that is very low in alcohol can be described as tasting "thin". That means a watery mouthfeel.
Does this mean that a non-alcoholic wine can't taste of dark cherry like a good cabernet wine? The answer is no, but the person drinking the wine will experience a different sensation. So to answer the question does non-alcoholic wine taste like regular wine, the answer is no.
Consider A Sampler Pack
If you are interested in sampling a range of options instead of a single bottle. consider purchasing a sampler pack first. You can try a few different styles of non-alcoholic wine and then decide which one is right for you. You can find our favorite sampler pack here.
Our Top 10 Non-Alcoholic Wines

Here is a wonderful New Zealand Sav Blanc minus the alcohol. Think citrusy with a nice sweet biscuit finish. It's a perfect wine for a warm summer day. We like to keep this wine pretty cool when we are drinking it. We find the alcohol-free white wines drink a lot better when they are at fridge temperature. 
Giesen is helping to revolutionize the NA wine market by producing high-quality substitutes for traditional wines.
This wine is available at this wonderful non-alcoholic beverage store here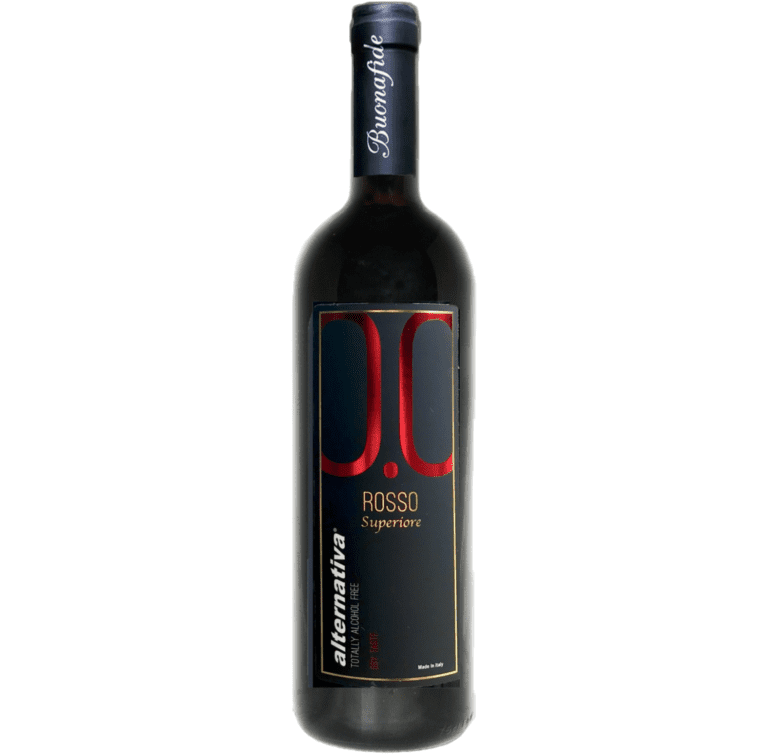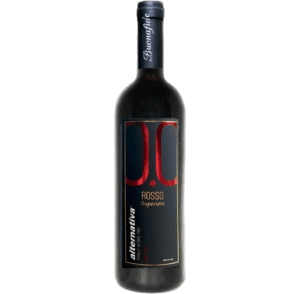 Another red wine option for you. The Buonafide Wines Italian Rosso wine is an easy-drinking young red wine. It's the equivalent of Italian table wine. The producer suggests you serve it chilled and we agree. This is a nice red for a summer afternoon with a burger or barbecue. 
As with the other wines on this list, this isn't going to win any gold medals at a wine competition, but it's a suitable replacement if you really want to avoid alcohol.
Click here to order a few bottles.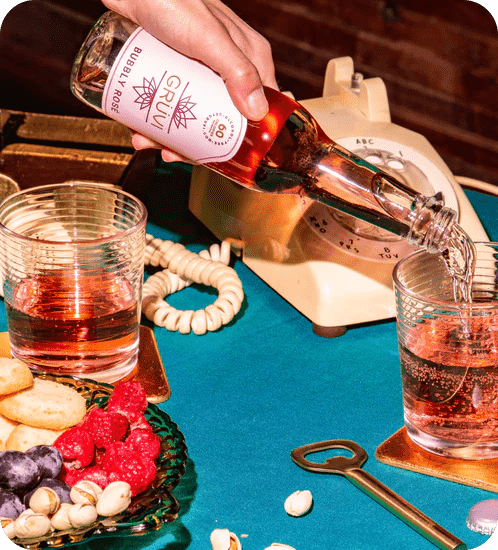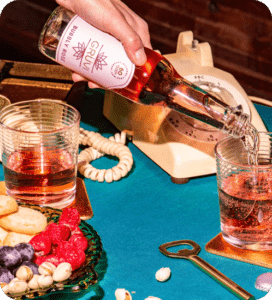 This wine offers a fun change of pace. Think fresh strawberries with a little tartness to keep things fresh. It's perfect to sip by the pool or to serve at a party. If you love the pink stuff, this is a great NA option for you.
With no alcohol (or gluten if that's what keeps you up at night) this is a great option for Dry January. Grüvi crafts a range of non-alcoholic beverages for adults. You can click here to see their full line of products.
Click here to order the Bubbly Rosé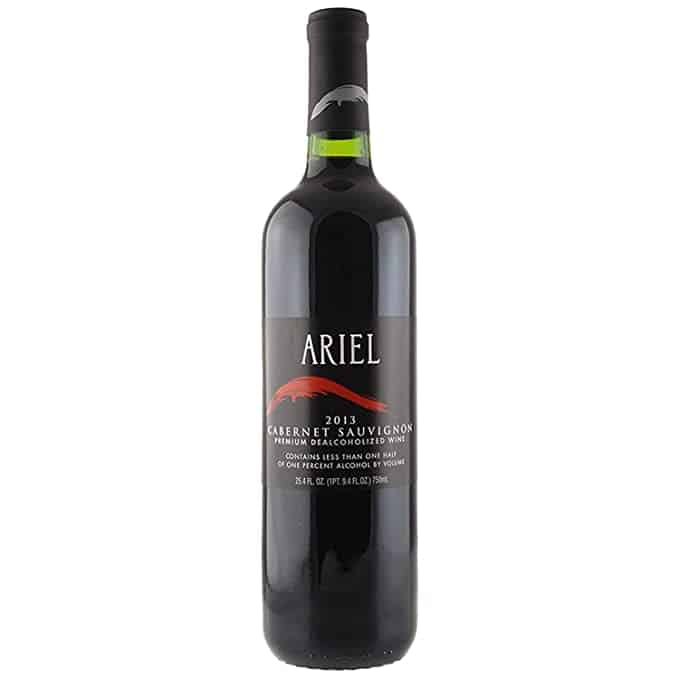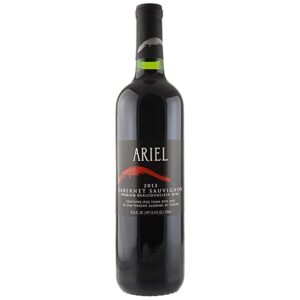 Made in California, this non-alcoholic wine will be a perfect substitute if you're looking for a good bottle of red with no alcohol. The rich cabernet showcases the aromas and flavor of dark berries as well as chocolate and black pepper, although you'll have to invest a bit more compared to the first red on our list of the best non-alcoholic wines. 
Check The Price For This Non-Alcoholic Wine On Amazon

This alcohol-free white wine features flavors and aromas of white peaches and tropical fruit, along with a crisp, clean finish. Reviewers point out its striking similarity to the regular Moscato, which makes it a great choice for non-drinkers looking for a reliable alternative.
Check The Price For This Non-Alcoholic Wine On Amazon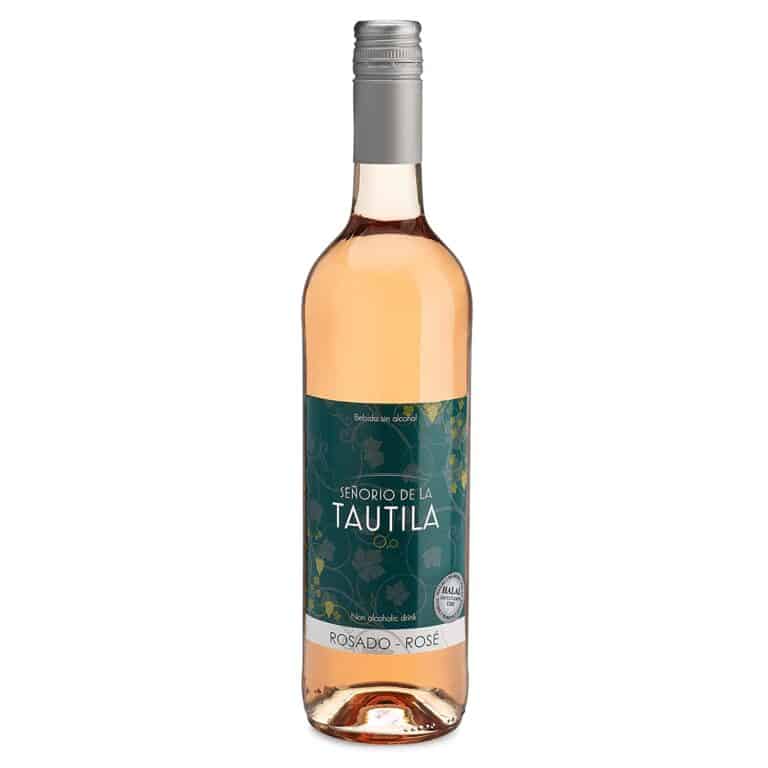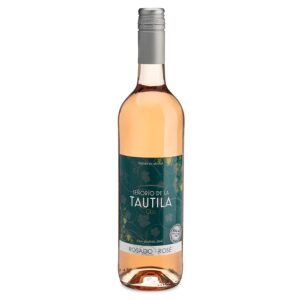 The reviews of this wine are all over the map. Some people find it is either too acidic or too watered down. We think it's a reasonable replacement for a true Rose wine. There aren't many options when it comes to alcohol-free Rose, so we were pleasantly surprised to find one that is drinkable. 
This wine is made in Spain using traditional wine-making techniques and then the alcohol is removed. While this isn't going to compete with a nice wine from Provence, it's a passable option.
You can click here to see if it is available.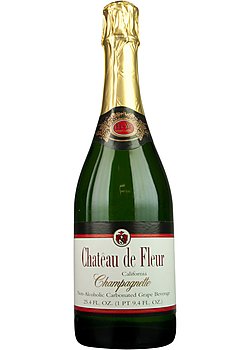 This is one of your best bets in case you want something with 0% alcohol because this bottle has absolutely none. It contains flavors of apple and peach and tastes even better when chilled, making it a solid alcohol-free wine alternative. It's quite a hefty price compared to some of the cheaper choices we've listed above, but the quality is there.
Click here to order a bottle

Featuring the same brand that produced the Moscato we listed above, they also offer a satisfying, alcohol-free wine with this Champagne. It's a sparkling wine with hints of green apples, pears, and strawberries, suitable for celebrations where you'd rather avoid the hazy mornings afterward.
Check the current price here.
This is another bottle that reviewers say strikes a strong similarity to some of the more traditional versions of the real thing. The wine features a buttery and oaky flavor profile that's sure to leave little to be desired after drinking.
Ariel Chardonnay isn't always in stock. If you click on the link above and find that it is sold out, please check here for our second favorite option. This non-alcoholic Chardonnay from Lussory is very popular and receives high ratings.
You can click here to find it.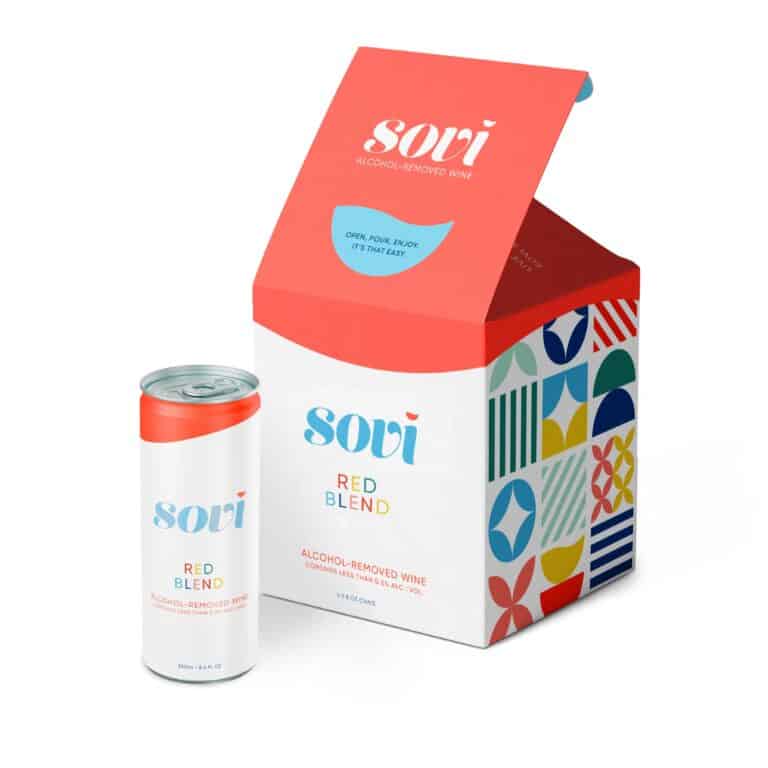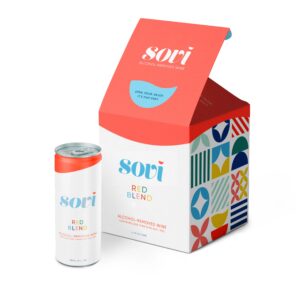 Sovi Non-Alcoholic Wine is the perfect choice for those who love the taste of wine, want to limit their alcohol intake, and enjoy the convenience of cans. Sovi Non-Alcoholic Wines are available in both red, white, and sparkling pink varieties, so you can always find your favorite.
Their carefully crafted selection of premium, non-alcoholic wines are all made with natural ingredients and natural fermentation processes that preserve the taste and complexity you'd expect from a traditional wine.
With Sovi Non-Alcoholic Wine, you can enjoy the same great taste as traditional wines without any alcohol. This allows you to indulge in a glass of wine without worrying about feeling buzzed or hungover the next day. Sovi Non-Alcoholic Wines are available in both red, white, and sparkling pink varieties, so you can always find your favorite.
You can order Sovi by clicking here
These Non-Alcoholic Wines Are No Longer Available
Eisberg Cabernet Sauvignon
A great replacement for your standard bottle of red wine, it offers a fresh and fruity flavor profile while still retaining its density and strength, along with a signature aftertaste of the real thing. For a price that's very much affordable, you really do get good value for the money spent. Some people are surprised that there is a good red wine with no alcohol. We are happy to suggest Eiberg wine to anyone who wants to enjoy a glass of wine and not the effects of alcohol. 
Check The Price For This Non Alcoholic Wine On Amazon
Conclusion
And with that, we've come to the end of our brief list! You now probably have a better idea of what type of alcohol-free wine you're getting next or what brands to look out for when purchasing, so hopefully, you'll find a bottle that you'll keep coming back to for years to come with the little help of our guide!
While non-alcoholic wine will never rival its alcohol-filled relatives, it can be a great option when needed. There are plenty of times when a glass of wine just feels right, but the potential dangers of drinking make it a non-starter. Finding the best non-alcoholic wine can make those times a little more enjoyable. As we mentioned above, even wines that are labeled non-alcoholic can have a small percentage of ethanol (alcohol) in them. That means pregnant women really shouldn't drink non-alcoholic wine.
We hope our list is helpful and you find the right bottle for you. We've given you some options from red to sparkling, so there should be one that is worth buying!