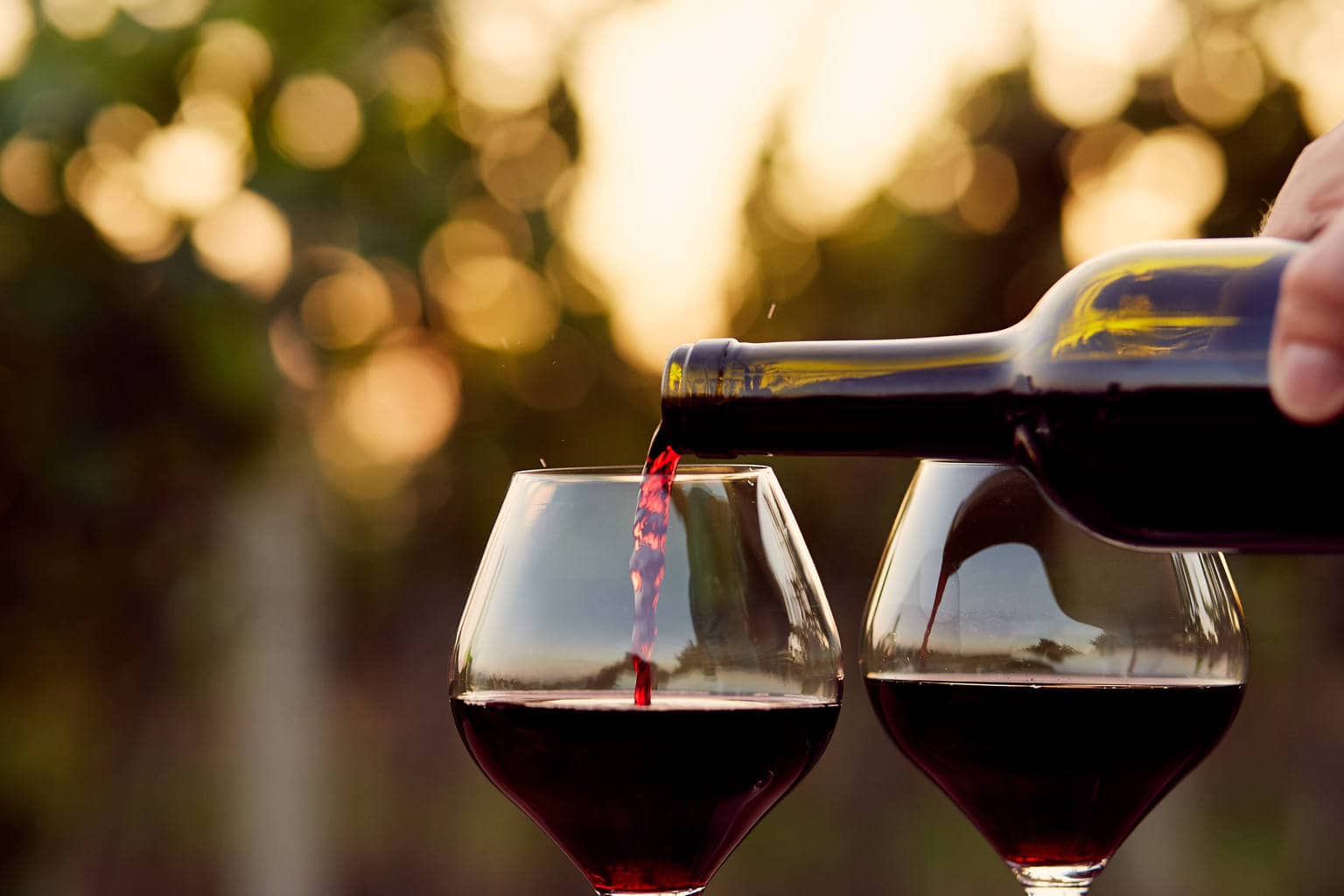 How do you find the best California red blend wine?
During my days as a restaurant sommelier, guests frequently used to say they "like red blends".  On the surface, this can be a somewhat frustrating statement; what type of blend is the guest looking for?? Bordeaux, Rhone, Rioja? Additionally, one must assume they mean a blend of different grape varieties—after all, most wines will be a blend of some kind whether it be different vineyards, barrels, etc.  While further questions should be used to get to the bottom of what the guest prefers, knowing they like blends can actually give you a lot of information in itself.  Often grapes are blended together to temper or compliment one another's qualities; if one grape tends to be soft or flabby, it can be blended with a wine that is tannic or acidic, for example.  Blending grape varietals also tends to produce a complex style of wine due to the characteristics each grape is bringing to the red blend wine.
In California, many winemakers craft their red blend wines after traditional European blends and a few experiments with more innovative combinations. If you are interested in discovering which type of red blend wine is right for you or simply want to taste some of the best red blends from California, read on for our recommendations!
Red Blend Wine Picks
1. Sean Thackery Pleiades XXVI Old Vines, California
A blend in many senses, this multi-vintage wine is as unconventional as it gets! Likening each vintage to a "Chef's Special", Thackery changes the blend every year.  While the wine will be red, the blend may include both white and red grapes, often including Barbera, Zinfandel, Carignan, Pinot Noir, Mourvèdre, and Grenache.  The wine is usually aromatic and spicy, fruity yet cerebral—and certainly not something you would want to get in a blind tasting!
View Current Prices on Wine.com
2. Winc Dime 100, Sonoma County, 2016

Winc is a pretty unique wine company. They partner with great winemakers around the world with the goal of crafting great wines. The best way to access the full range of Winc's wines is to join their club. You can find Winc's wines at certain retailers, but the options are often limited to a small sampling of what they produce. We haven't seen this excellent red wine blend in any wine shops yet.
The "Dime 100" is a classic Bordeaux red blend made with Sonoma County fruit. It is a full-bodied wine blend that features dark cherry flavors that are backed up by dried herb notes. You will also experience some nice oak-inspired vanilla as part of the long finish. This is a bold wine that will stand up to strong flavors at the table. Feel confident pairing this red blend with lamb or beef.
3. Ridge Lytton Springs, Dry Creek Valley, 2015
While this wine is almost enough Zinfandel (74%) to call it a varietal Zinfandel, that would be doing a disservice to the complexity the other grapes—Petite Sirah, Carignane, Mataro—bring to the table.  The jammy spice of Zin takes center stage in this red blend wine, but the Petite Sirah brings a dark tannic vein while the Carignan and Mataro contribute a wild, earthy quality.  From Dry Creek Valley in Sonoma, this wine is a classic each year since it was first produced in 1972.
View Current Prices for Ridge on Wine.com
4. Blackbird Vineyards Arise, Napa Valley, 2015
Named after the Beatles song, and featuring silhouettes of birds as music notes on the label, this wine is clearly an artist's creation.  Leaning towards the right-bank Bordeaux style, the wine is 37% Merlot, 28% Cabernet Franc, 21% Cabernet Sauvignon, and 14% Petit Verdot.  The 2015 vintage is opulent, with silky-smooth tannins, and full of rich flavors of fig, tobacco, and cocoa.
Check Prices and Availability on the Blackbird Website
5. Sextant Portolan GSM, Paso Robles, 2015
While this is a classic GSM—Grenache, Syrah, Mourvèdre—each year the proportions change based on the quality of the grapes that vintage.  Always hand-picked from the best barrels, this blend is aged in a combination of French and Hungarian oak.  The 2015 vintage of this California red blend leans heavily on Syrah, creating a dark blend full of violet, lavender, and black pepper.
Check prices and availability at Sextant Wines
6. Chronic Cellars Imperial Tannin, Paso Robles, 2016
In 2004 Paso Robles natives Josh and Jake Beckett started Chronic Cellars—using only the best (thus "chronic") grapes for their blends. Technically a GSM, this wine is heavily Mourvèdre-based; something you don't see often, which is a shame because the Mourvèdre grape is delicious: dark, brooding, and wild.  The bit of Grenache in their red blend brings in a hint of red fruit, and Syrah adds acidity and tannin.  While this red blend is rich and dark, it is also surprisingly bright and balanced.
Check pricing for Imperial Tannin on the Chronic Cellars website.
7. Jeff Cohn Cellars The Impostor, California, 2014
Blended from around California and utilizing many grape varieties, this is a Rhone-meets-Zin blend of Zinfandel, Petite Sirah, Syrah, Mourvèdre, Alicante Bouschet, Grenache, Carignan, and Viognier.  Blending in a small percentage of Viognier, a white grape, is a practice borrowed from the Northern Rhône valley; it is used to fix color and add aromatic lift.  "The Impostor" is so named because Cohn says he can use any grapes he wants, from anywhere in California, to create whatever type of red blend wine he feels like making that vintage.  In this case, the grapes and regions act like a chef's spice cabinet.