Bogle Essential Red Wine Overview
Here is a quick synopsis of Bogle's Essential Red.
This is an enjoyable dry red wine made from Petite Sirah, Syrah, Teroldego, and Cabernet Sauvignon. The wine is a little unusual because it isn't the typical California fruit bomb. There are more subtle aromas and flavors that we found exciting at this price point.
This is one of our favorite red blends for the price.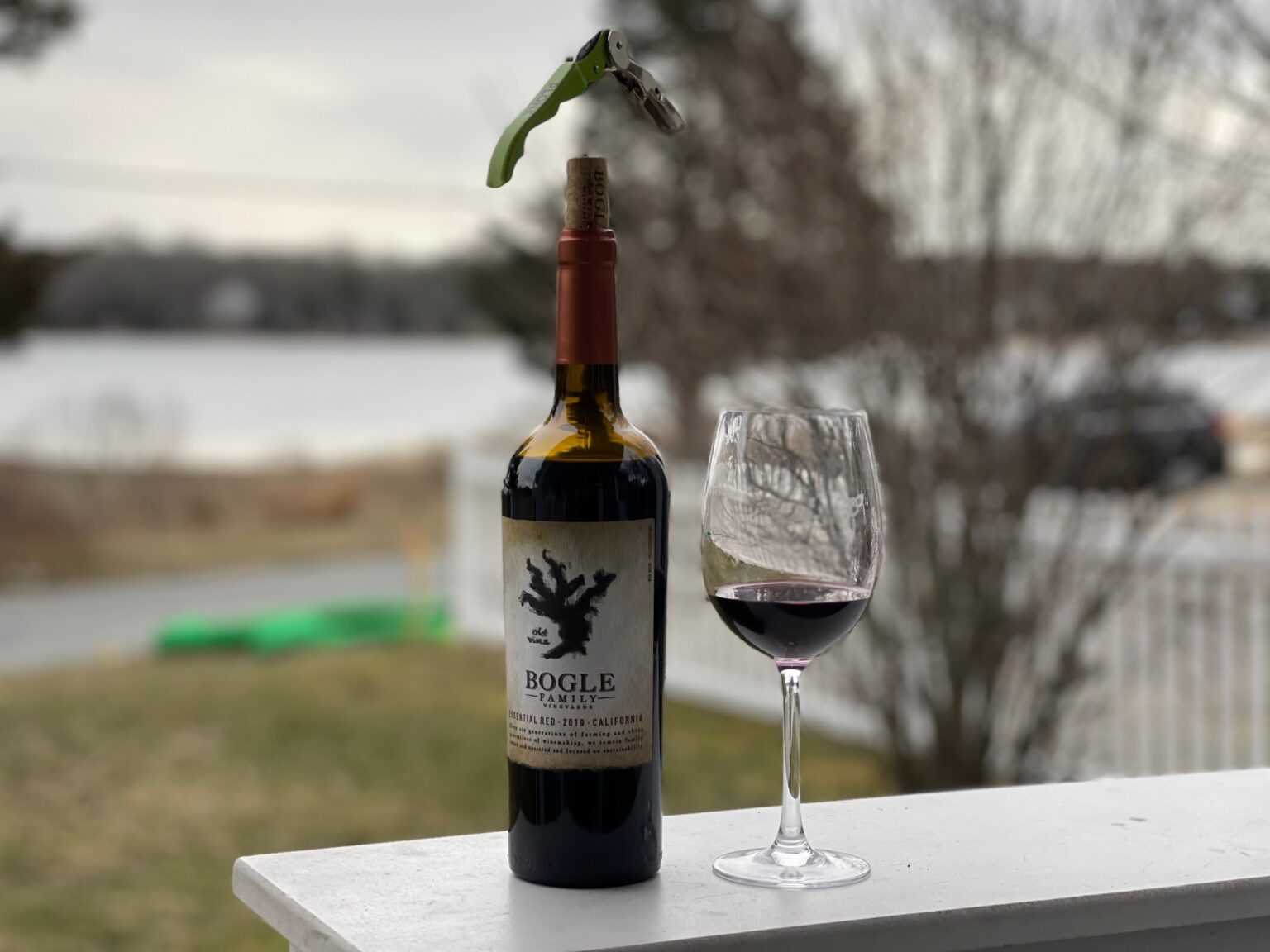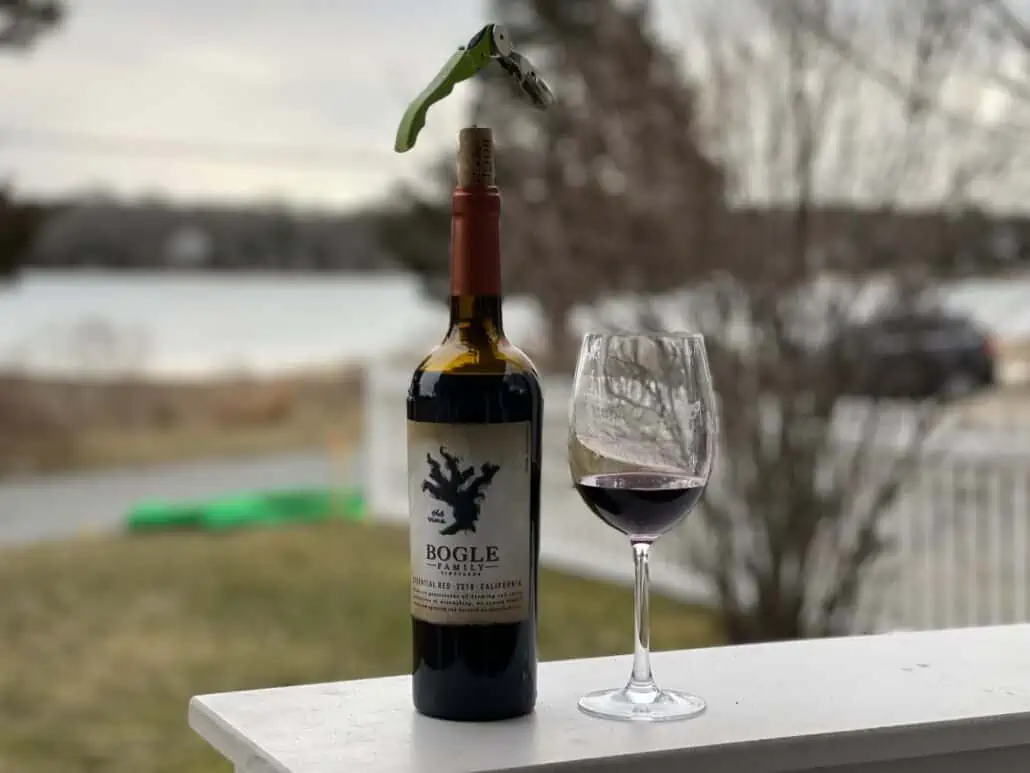 Pros: 
Good balance and structure
Interesting savory aromas
Great price
Cons:
Not a very strong aroma
Fruit is a little muted
Bogle Wines
Bogle Wines is a family-owned winery located in the rolling hills of California's Central Valley. They specialize in producing high-quality, affordable wines that appeal to everyone from novice sippers to more experienced connoisseurs. Though most of their bottles fall in the sub $12 category.
The most notable wines produced by Bogle include Chardonnay, Cabernet Sauvignon, Zinfandel, Petite Sirah, Merlot, Pinot Noir, and Sauvignon Blanc. These fruit-forward wines are full-bodied with intense aromas of ripe fruits and deep flavor characteristics that are perfect for pairing with any meal or occasion.
Appearance
The wine is dark red with a slightly purple rim.
Aroma
The aroma is pretty mild and has a savory quality. We noticed dried herb and some tomato leaf (don't laugh) aromas. The was also some muted red fruit on the nose.
Taste
The wine is dry and you quickly notice the drying effects of the tannins. There isn't as much fruitiness as we've come to expect in low-cost red blends from California.
Mouthfeel and Tannins
The wine is nicely balanced with plenty of acidity and tannins in harmony. The wine has a nice mouthfeel and lacks the alcohol burn you often get with less expensive wines.
Finish
Not a particularly long finish, but the flavors are nice. We liked that there wasn't the stinging acidic finish we've found in many reds at this price.
Suggested Food Pairing
Pair this with a nice bowl of pasta and red sauce.
Order Here
Bogle Essential Red Blend
A compelling blend of California's finest plantings of Old Vine Zinfandel, Syrah, Cabernet Sauvignon and Petite Sirah, this wine surpasses all expectation for pure enjoyment and approachability. Wine Enthusiast's American Winery of the Year 2019.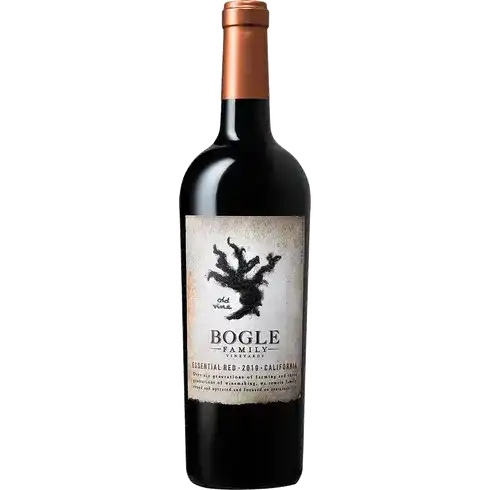 We earn a commission if you make a purchase, at no additional cost to you.