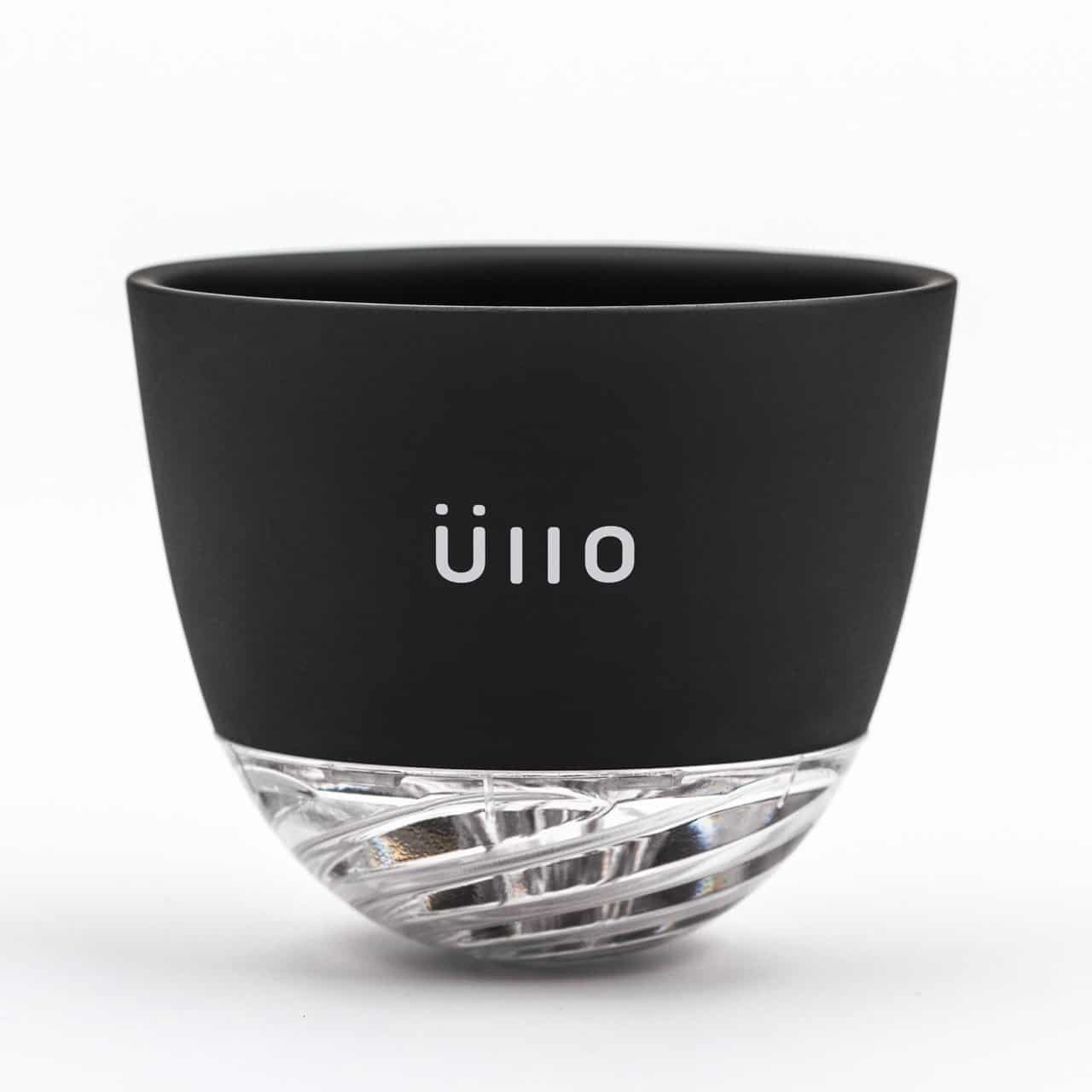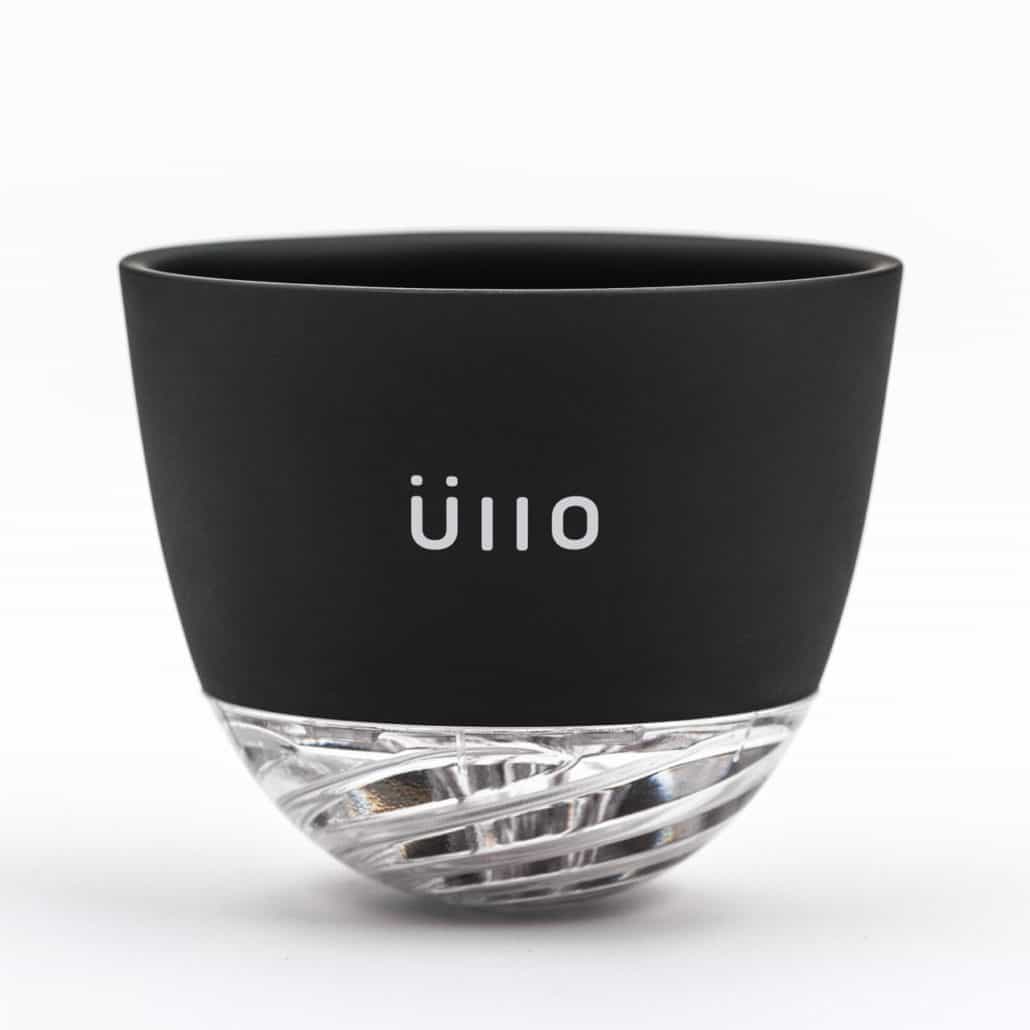 Review of the Ullo Wine Purifier
You might be wondering what's all the fuss about with wine purifiers and if you really need one. Truth be told, a wine purifier isn't necessary but it makes your wine taste so much better. In other words, those who consider themselves real wine aficionados should surely get one. 
This write-up gives you a comprehensive Ullo wine purifier review. In addition, you'll get a clear understanding of the features that make it so attractive. Without much further ado, let's dive right in. 
Ullo Wine Purifier Review 
Short History of Ullo
Back in 2015, Ullo started out as an uber-successful Kickstarter project which raised close to $160,000. The thing that made Ullo so alluring was their revolutionary approach to wine purification which could do away with nasty wine-induced hangovers. 
Combine that with a really attractive price and you're bound to have a Kickstarter winner, but this isn't the end of the story. Fast forward to today, and Ullo is still considered one of the best purifiers out there. But what makes it so successful?
Aside from the stylish looks, the secret lies in its innovative design and Ullo's purifying characteristics. For that reason, it pays to take a closer look at the technology that comprises this neat little gadget. 
Note: This post contains links to the Amazon store using affiliate links. If you decide to buy the Ullo wine purifier through our link we will be compensated.
Features That Impress 
Upon closer inspection, Ullo's attraction can be put into two categories. Here's what you need to know.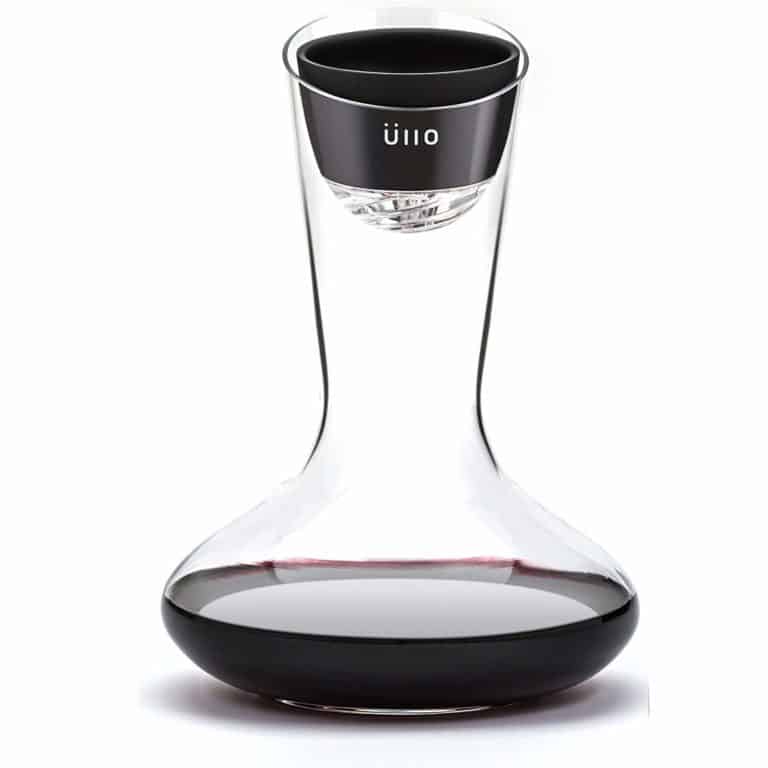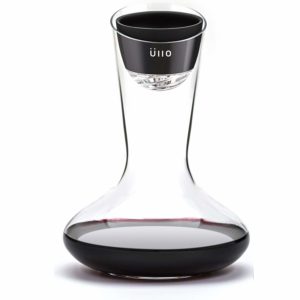 1. Killer Design
With the Ullo, the killer design isn't only about aesthetics. This minimalist gadget fits any wine-tasting environment and, more importantly, it works with any kind of stemware. To be exact, you can place the Ullo over different decanters, wine carafes, glasses, etc. 
In addition, the purifier features a dual-function silicone base. It's engineered to grab wine drops after you use the Ullo and the base can be the purifier's showcase when you don't use it. 
On top of that, using Ullo is a no-brainer. Just place the gadget on top of your glass or container and pour your wine. 
Note: Ullo requires minimal assembly and the filters are disposable, but you get everything you need right out of the box. 
2. System Components 
As hinted, the Ullo has three components - the silicone base, the BPA-free aerator, and the disposable filters. You get four filters per package and can order more from the company's website. 
The silicone base is broad enough for more efficient pouring and the great thing is that it's dishwasher-safe. But it's not really recommendable to constantly wash it in the dishwasher because the component might lose some of its properties. 
Anyway, the component that sets Ullo apart is the filter. By design, it catches the wine sulfites and traps them inside a special polymer. What's more, it's designed to retain any residual sediment to ensure you get the purest wine possible. 
The aerator works much like any other in the market but there's literally a twist. You can choose air or no air by slightly twisting the element to select the desired aeration setting. Aside from this, the aerator features grooves that make the pouring action aesthetically pleasing. 
Feel the Bouquet - What Does Ullo Do for You? 
Some winemakers add chemical preservatives and sulfites for proper wine storage. But the moment you open the bottle there's no need for these additives. Plus, there are many wine lovers sensitive to sulfites and other preservatives. There are ways to remove sulfites from wine. 
As said, Ullo's filter is engineered to grab the sulfites and keep all the other compounds intact, which is why it's called the Selective Sulfite Filter. The filter also deals with the wine sediment, but this might not be necessary. Those who like sparkling wines or whites don't need a sediment filter since there's little to none in these wines. 
The main idea is to give you the best-tasting wine possible. Chances are you've tasted some bitterness in supermarket wine before. This comes from the aforementioned sulfites, which aren't exclusive to red wines as some might believe. 
Truth be told, winemakers often use more sulfites for white wine because it's more delicate compared to red. All in all, doing away with this bad-tasting chemical gives you the original flavor profile of the wine and the Ullo is best at that. 
Are There Any Cons? 
You'd be hard-pressed to find any real downsides or flaws in this purification system. That said, there are certain things you need to consider. 
First of all, the filtration action isn't exactly fast and the first time you pour you're likely to overdo it. Therefore, take things slow and give the filter some time to soak the wine, then continue pouring only when the wine starts dripping. Otherwise, you'll need to deal with spills. 
There's a small transparent line that shows the air and no-air option. This line is rather petite and can be very hard to spot. It would have been better if the line was black and matched the silicone base, but this is only a minor downside. 
However, the thing many users find discomforting is the fact that the filters are disposable. In the long run, they make the Ullo quite expensive because you can only use a single filter a set number of times. 
Click Here | Order the Ullo Wine Purifier
What Are the Alternatives? 
Limitations aside there are few wine purifiers that match Ullo's performance. But here are a couple of budget-friendly options you might want to consider. 
1. Vintorio Wine Aerator
Despite being only an aerator, the Vintorio is a great option for those who wish for a sleek, easy-to-use model. The aerator comfortably fits different types of bottles and has an anti-leak design. The Vintorio also comes in its own box and works great as a present for wine lovers. 
Click Here | Learn More About Vintorio
2. Vinturi V1010
Like the Vintorio, the V1010 is among the most popular aerators in the market, but it's still only an aerator. Nevertheless, it utilizes a specially designed conical element to bring oxygen to the wine, with technology patented by the company. The Vinturi also comes with a proprietary stand which makes the unit look really cool on your countertop. 
Click Here | Learn More About Vinturi
Sipping the Pure Flavor Profile 
When all is said and done, this Ullo wine purifier review should have given you a clear idea about how unique this gadget is. In fact, it's the only purifying system that's this compact and versatile. So don't think twice about getting one for your arsenal of wine gadgets.