Wines Without Sulfites
Are you looking for sulfite free wine? If you've ever paid attention to the labels of your wine bottles, chances are that the obligatory "contains sulfites" warning has caught your eye most of the time. Whether you're wondering if you need to watch out for sulfites in wine for health reasons or just want to learn a thing or two about what having those sulfites there actually means, this article will surely aim to clear things up for you.
Want to find out if you may be sensitive to sulfites? Take this brief sulfite sensitivity quiz.
About Sulfites in Wine
Getting right to the point, there's no need for you to be worried about a bottle of wine containing sulfites. The fact is, a big majority of them do, and even for those that don't have the warning on their labels actually have some sulfites as well, just to a much lesser extent. In short, you'll never actually stumble upon a wine that is absolutely sulfite-free.
To expand on this, sulfites will naturally be formed in wine thanks to fermentation, which is an unavoidable step when it comes to producing wine. In addition to that, some winemakers like to add the substance along with the naturally developed sulfite, because this helps to prevent wine from going bad and thus extending its shelf life.
The average person won't have any trouble with consuming sulfites, and while there is such a thing as being overly-sensitive to sulfites, it's definitely something you'd already know about since you'll come across foods that have much higher amounts of them, including anything that also goes under the process of fermentation. The substance itself doesn't really affect the flavor profile of your favorite beverage, and winemakers make sure to only add just enough to help the product last longer, while also keeping the signature flavor intact. On the contrary, thanks to the fact that sulfites extend the life of your average bottle, they'll also open up the possibility for the wine to develop their flavor to the fullest.
Avoiding Sulfites
On the off chance that you do have some sensitivity towards sulfites, you'll probably want to know about the steps to take if you still want to enjoy wine without worrying too much. Being exposed to a higher amount will lead to some pretty bad headaches and gastrointestinal discomfort, which I'm sure you'd like to avoid if possible.
Without a doubt, you'll want to get yourself a decanter to aerate any wine you might have, as it'll enable all of the sulfites to escape. Make sure to decant for at least 30 minutes, or more when it comes to younger wines just to be sure the process has done its job.  A lot of people find that they even prefer the flavor of their wine after applying this method, so it's certainly something worth trying out!
Last up, you can always try to find the elusive sulfite free wine, which can prove to be a difficult task. This is because just the production of the wine itself becomes extremely difficult, as it is very fragile and easy to spoil without the aid of sulfites. Any companies that have a lot of expertise in organic production could offer wines like these, but they surely won't be an easy or cheap find.
Here is more detail on how to create or find a sulfite free wine.
Removing Sulfites From Wine | Finding Low Sulfite Wines
There are a few different ways to remove sulfites from your wine. This is a great option if you want to enjoy the widest variety of wines and not be limited to sulfite-free wines. The methods break down into two groups; filters that remove sulfites or solutions that neutralize sulfites.
1. Filtering Sulfites Out Of Wine
If you want to drink wines that come from the winery with sulfites in them, you can filter the wine on its way into your glass. The leader in this area is Üllo. The Üllo Wine Purifier uses their patented selective sulfite capture filters. These filters contain a food-grade polymer that traps the added sulfites and allows the rest of the compounds in the wine to flow into your glass.
The Üllo Wine Purifier can also be set to aerate wine. This is a nice additional feature that saves you from having to aerate your wine separately. You can see a full review of the Üllo wine purifier here.
Here is a brief video that explains how this tool can create sulfite free wine.
Click Here | Learn More About The Üllo Wine Purifier
2. Adding Solutions That Neutralize Sulfites In Wine
Another option is to add a tasteless and odorless solution that neutralizes the sulfites in wine. This will allow you to enjoy wines that have added sulfites.
Drop It is the leader in this area. They developed a liquid that can bind with the sulfites in wine and convert them to sulfates. Sulfates don't have the same impact on you if you have a sulfite allergy. The newly created sulfates don't change the flavor or odor of the wine.
Each bottle of drop it will neutralize sulfites in up to 9 bottles of wine. The liquid can also help to mellow out tannins in highly tannic young wines. This is the least expensive method for creating a sulfite free wine.
Click Here | See Current Prices For Drop It
3. Wine Filtering Wands
Another way to create sulfite free wine is using a "wand" to filter your wine. This product is designed to reduce sulfites to untraceable amounts and remove histamines from the wine. Each wand can be used for a single glass of wine. The reviews are good. People report being able to drink wine with no allergic reactions after using the wand. Removing histamines should also help with hangover symptoms.
4. Join The Revel Wine Club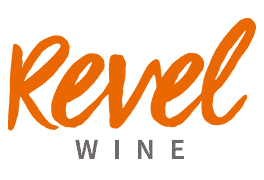 Revel Wine Club offers a series of wines called Mother's Choice. These are organic wines with no detectable sulfites in them. Right now you can order a Cabernet Sauvignon or a Red Blend. The wines are reasonably priced at $11 for non-club members and just $9.00 a bottle if you join their wine club.
Revel Wine club is run by the same people behind the iconic Paso Robles wine brand Chronic Cellars. They are known for making high-quality wines that are accessible and easy to drink.
Click Here | Sign Up For The Revel Wine Club Get $20 Off A $50 Purchase
5. Find Low Sulfite Wines Yourself
There are a number of wineries who produce low sulfite wines as part of their overall portfolio of wines. You can start with our list of "natural wines" and expand your search from there. There are no wines that are truly free of sulfites, but there are wines that have such a small percentage of sulfites that they are not perceptible when measured. Many natural wines will be free of added sulfites, so they will only have a low concentration of natural sulfites from the grapes.
Conclusion
With all of that said, sulfites in wine are nothing to frown upon. We ingest them to a much higher extent from other sources during our daily routine, and you won't have to worry about producers adding too much in their bottles as it can only bring them a bad reputation and a funky tasting product with no benefit whatsoever.
We hope that the article helped you get more informed on the subject of creating sulfite free wine, and if you're one of the few people that has a problem with ingesting sulfites, we hope you can try one of our suggestions above. If you think we've missed an important tidbit or have any interesting trivia about sulfites in general, feel free to let us know!