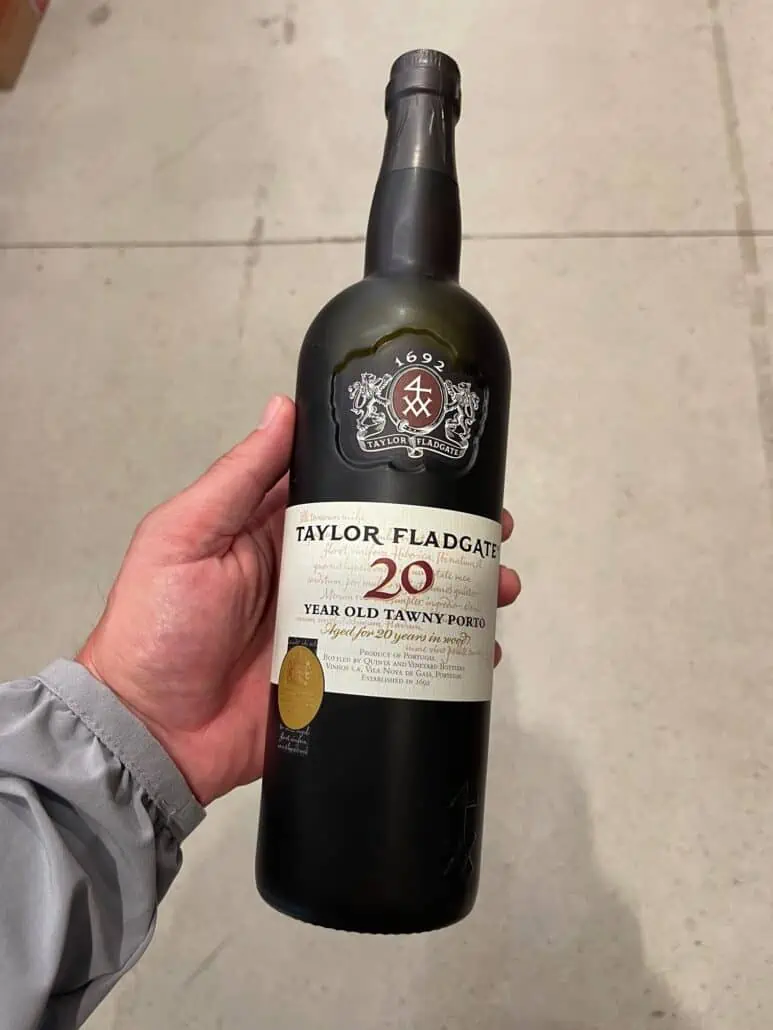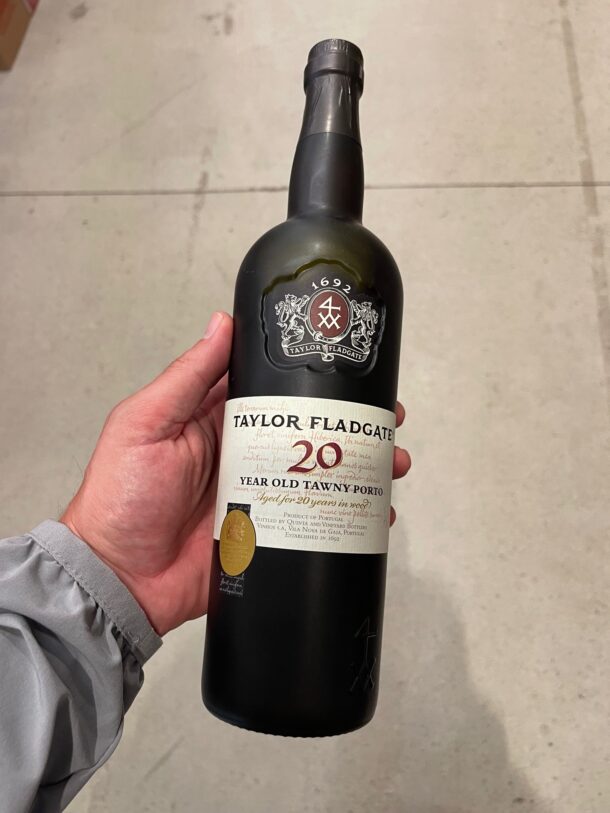 A Brief Overview of Taylor Port Wine
The history of Taylor port wine dates back to 1692 when John Fladgate and Hugh Taylor founded a winery in Vila Nova de Gaia, Portugal. Since then, the winery has produced some of the finest ports in the world.
Taylor Port Wine is produced from a blend of grapes grown exclusively in the Douro Valley in Portugal, including Touriga Nacional, Touriga Franca, Tinta Barocca, and Tinto Cao. The wine is aged for 30 months or longer in oak barrels before it is bottled and ready for distribution.
Purpose of this Taylor Port Wine Review
This review will provide an overview of what to expect from Taylor Port Wine and suggest food pairings and other tips for enjoying this classic libation. We will also recommend which bottles are worth buying and who will enjoy them.
The Makers of Taylor Port
Taylor and Fladgate is owned by the Symington family, who have been producing port wine since the 19th century. The winery is located in Vila Nova de Gaia, Portugal, where it has access to some of the best grapes from the Douro Valley.
Winemaking Techniques and Philosophy
They produce a variety of ports, including ruby, tawny, aged tawny, white port, and vintage. They use traditional vinification techniques and age the wines in oak barrels for at least 30 months before bottling them. Their philosophy is to produce port wines with complex structure and flavors that can be enjoyed now or aged for many years.
Food Pairings and Other Tips
Taylor Port can be enjoyed alone or with a variety of foods. Try dark chocolate mousse or blue cheese and walnut tart for dessert pairings. It also pairs well with charcuterie and aged cheeses. When serving Taylor Port, serve it slightly chilled for the best experience.
The Memorable Qualities of Taylor Port
Taylor Port is known for its dark color, intense aromatics, and its full body mouthfeel. The wine has incredible richness and complexity.
Aroma and Flavor Profile
Taylor Port has aromas of dark fruits such as plum and blackberry and notes of caramel, spice, and chocolate. The wine is full-bodied. on the palate, you will experience flavors of dried fruits such as figs and raisins.
Occasions for enjoying Taylor Port
Taylor Port is perfect for special occasions such as birthdays, anniversaries, and holidays. It is also a great way to finish a meal or enjoy it alone.
Different aging styles and their effects on the wine
Taylor Port comes in a variety of aging styles.
The most common is the ruby port, aged for 30 months in oak barrels. This produces a fruity and relatively light-bodied port with aromas of ripe red fruit and raspberry and black cherry flavors.
Aged tawny ports are aged for seven or more years in oak barrels and have a nuttier flavor, dried fruit notes, and a smoother texture.
Vintage ports are aged 20 years in oak barrels and produce a rich and concentrated port with aromas of black cherry, figs, and plums.
Pros and cons of Taylor Port
Taylor Port is an excellent choice for a complex and flavorful port. It has been aged in oak barrels for over 30 months, giving it complexity and depth. It can be enjoyed alone or with food, and its bold flavors make it perfect for special occasions.
The downside is its price; Taylor Ports are more expensive than most other port wines. However, the quality and flavor make it worth the extra cost.
Comparison with other Port wines in the market
Taylor vs. Cockburn Port
Taylor Port is a traditional port that offers complex aromas and flavors. Cockburn Port, on the other hand, is younger than Taylor and has a sweeter taste with hints of floral notes. While both are excellent choices, Taylor is better suited to more formal occasions, while Cockburn would be better for casual drinking.
Taylor vs. Duff Gordon
Taylor Ports, especially their Vintage and Tawny offerings, are characterized by complex and well-balanced flavor profiles.
Their Vintage Ports exhibit robust dark fruit flavors, such as blackberry and black currant, accompanied by notes of chocolate, spice, and violets.
The Tawny Ports, aged in wooden casks, reveal distinct flavors of dried fruits, nuts, and caramel, with a hint of orange peel and spice.
Duff Gordon Ports, particularly their Ruby and Reserve Ports, lean more towards a fruit-forward style.
These wines showcase vibrant red fruit flavors, such as raspberry and red currant, with subtle hints of spice, licorice, and chocolate.
The flavor profile is rich yet smooth, making them enjoyable and accessible to various palates.
Personal recommendation on whether to purchase Taylor Port
Overall, Taylor Port is an excellent option for those looking to enjoy a fine port. It is well-crafted and complex, with an intense and flavorful profile that makes it perfect for special occasions or to be enjoyed on its own.
While it might be pricier than some other port wines (especially these great vintages), the quality of Taylor Port more than makes up for it. Therefore, I highly recommend purchasing Taylor Port for a memorable and unique experience.
For additional recommendations on which bottles are worth buying, don't hesitate to contact us directly or consult our reviews section.